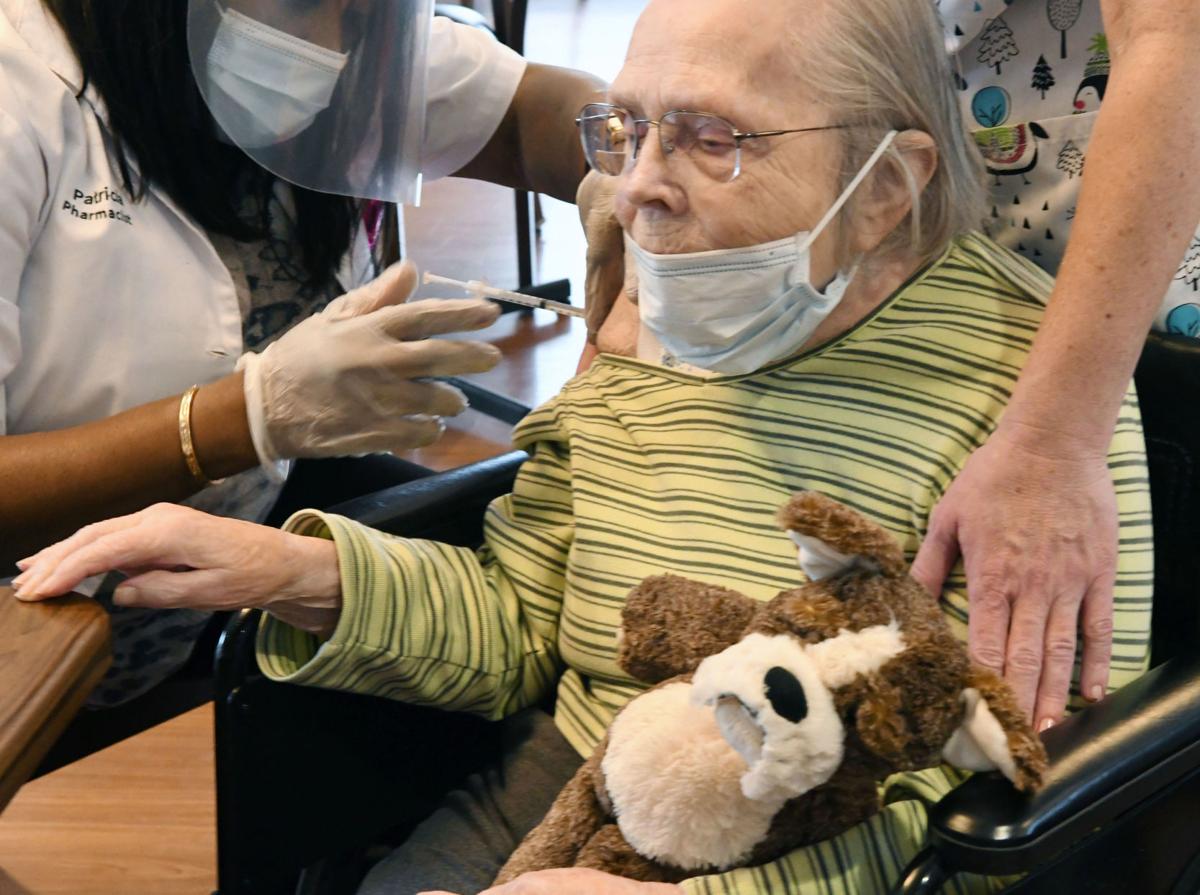 The next group of people to get COVID-19 vaccine priority in Wisconsin will include education and child care workers, those enrolled in Medicaid long-term care programs, some public-facing essential workers and residents in congregate living.
This group will tentatively be eligible to receive vaccinations as part of Priority Group 1b beginning March 1, the Department of Health Services said Tuesday.
Those eligible in this next phase of the vaccine rollout, in priority order are:
Education and child care workers
Individuals enrolled in Medicaid Long-Term Care programs
Public facing essential workers
Non-frontline health care personnel
Residents in congregate living settings
The dates that these groups, and others, are to be vaccinated are tentative since it remains unclear when enough doses will arrive in each state. After weeks of the federal government and vaccine producers falling short of expectations in terms of total vaccinations provided, Pfizer on Tuesday announced it would be able to supply the U.S. with 200 million total doses two months sooner than originally expected: expecting to have them ready by the end of May rather than in July.
Even with this tentative plan announced, Phase 1a vaccinations — including those in nursing homes and frontline health care workers — as well as vaccinations of those in Phase 1b — such as first responders — are continuing. Wisconsinites 65 and older as an age group, regardless of occupation or living situation, began getting access Monday. Also on Monday, 120 shots were put in arms at St. Monica's Senior Living at 3920 N. Green Bay Road in Caledonia.
"We're going to keep getting shots in arms as quickly as possible and as soon we have vaccines available," Gov. Tony Evers said in a Tuesday statement. "In the meantime, we have to continue working together to prevent the spread of this virus by wearing face coverings and limiting gatherings with others while we vaccinate folks across our state."
DHS Interim Secretary Karen Timberlake added: "I know everyone is eager to get protected from COVID-19. With the current allocation from the federal government, it will take considerable time until we have enough vaccine for everyone."
Who falls into which group?
Eligible education and child care workers
All staff in regulated child care, public and private school programs, out-of-school time programs, virtual learning support, and community learning center programs
All staff in Boys and Girls Clubs and YMCAs
All staff in preschool and Head Start through K-12 education settings
Faculty and staff in higher education settings who have direct student contact
Eligible members of Medicaid long-term care programs include those enrolled in
, a self-directed program for Wisconsin's frail elders and adults with disabilities
Those in
, which is for frail elders and adults with disabilities who remain in their homes
Those in the Katie Beckett program and Children's Long Term Care Waiver, when the member's age allows them to qualify for the vaccine
Eligible public-facing essential workers
911 operators
Utility and communications infrastructure workers who cannot socially distance
Public transit drivers or employees who have frequent close contact with members of the public
Agricultural production workers, such as farm owners and other farm employees.
Critical workers who provide on-site support to multiple agricultural operations
Food production workers, such as dairy plant employees and animal slaughtering and processing employees.
Retail food workers, such as employees at grocery stores, convenience stores, and gas stations that also sell groceries.
Hunger relief personnel, including people involved in charitable food distribution
Eligible congregate living residents:
Those in employer-based, shared housing
Those in housing serving the elderly or people with disabilities
Resident of shelters for people who are homeless or in need of refuge
Transitional housing residents
Incarcerated individuals