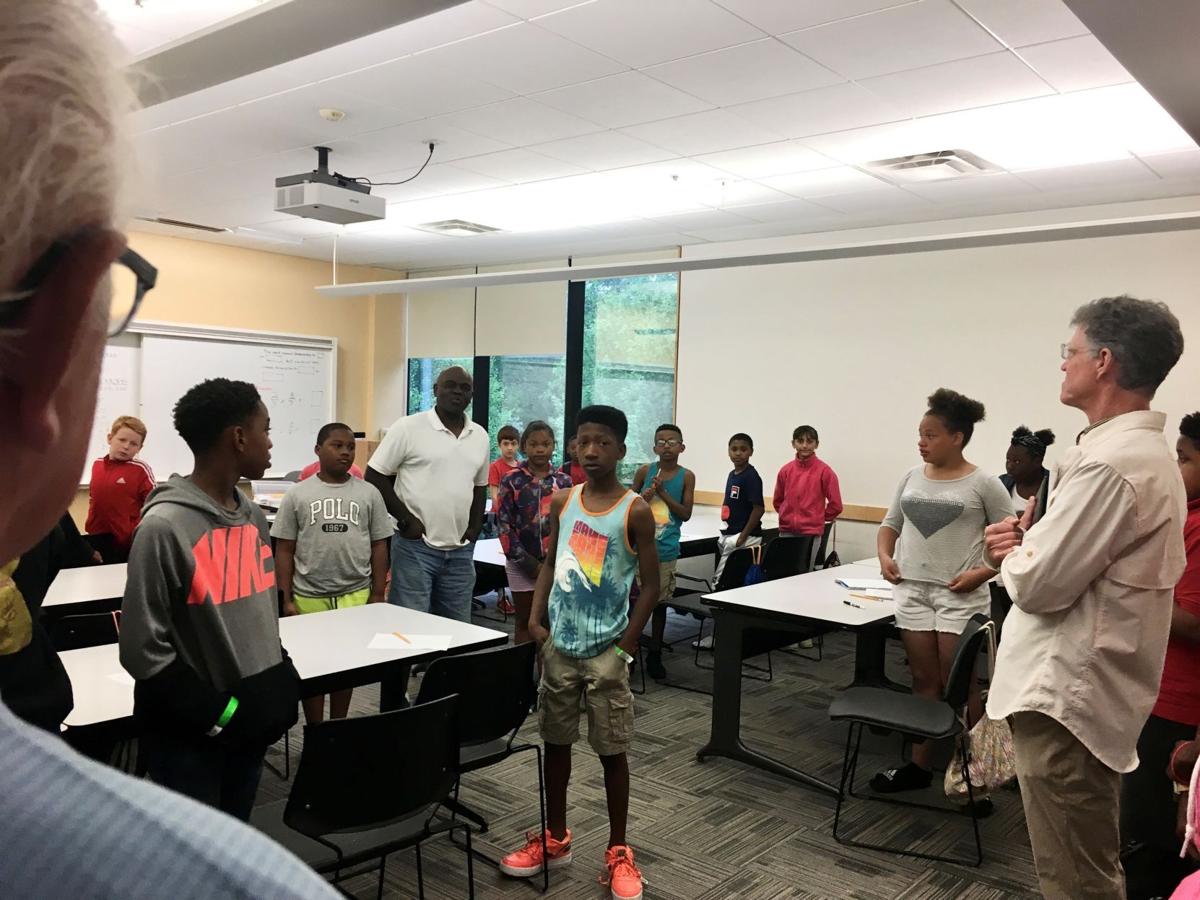 RACINE — Ahmad Kweku Qawi, president/CEO of Racine Family YMCA, announced that the Young Leaders Academy summer session is returning to Carthage College in Kenosha this year to provide Racine youth entering grades three through six, six weeks of academic instruction, service experiences, field trips and other educational activities to improve social emotional learning and reduce summer learning loss.
"The Y launched its Virtual Learning Centers in September 2020 based on national data indicating that students were experiencing challenges with learning loss as early as spring 2020, disproportionately impacting African American and Hispanic/Latino students," said Qawi. "We were able to help a number of Racine students this school year, but know that many more youth in our city could use a program like the Young Leaders Academy."
Leadership development
Since 1992, the YMCA has provided the Young Leaders Academy (YLA) after school academic and leadership development program for Racine youth, serving students in grades two through 12.
The summer session provides the same instructional and social-emotional learning program components as the after-school academy. The Y also offers a before-and-after extended care program to assist working parents/guardians.
The six week summer session is designed to provide students:
Academic instruction in math, English language arts and world language
Tools to navigate challenging social situations
Trauma-informed care
Similar to previous, pre-pandemic years, parents/guardians will bring students to the Y's George Bray Neighborhood YMCA Branch, 924 Center St., between 6 a.m. for extended care or by 8 a.m., when the YMCA transports students to Carthage College for a full morning of age/grade-appropriate academic instruction and structured educational activities, starting at 8:30 a.m. Monday through Thursday with optional weekly field trips/community service projects on Fridays. There is no extended care programs on Fridays.
Students return to the Bray at 3:30 p.m. for pickup, or stay until 6 p.m. if they participate in the extended aftercare program.
The Y is also arranging a series of special Saturday field trips during the summer session.
Summer session students receive breakfast and afternoon snacks at the Bray and lunch at Carthage College.
Darryl J. Anderson, who joined the YMCA as vice president of social responsibility in April to oversee its community development programs, including the Young Leaders Academy and its summer session, emphasized the value of the six-week program.
"The Young Leaders Academy's summer sessions have proven effective in helping students retain learning over the summer by focusing on academic learning, social emotional learning and also letting kids have fun and try new experiences," Anderson said. "We also provide a safe, nurturing environment and provide instruction in life skills such as teamwork, respect and time management. Students also spend extended time on the Carthage College campus, which introduces the college experience," added Anderson.
Program details
Program details are as follows:
Summer session dates are June 21-July 30
Registration for the YLA summer session is through June 16.
Program capacity: 70 students
Cost (non-refundable): $125
Program operates from 8:30 a.m.-3:30 p.m. Monday through Thursday.
Extended Care is 6-8 a.m. and 4-6 p.m. (excluding Friday). Extended care cost is $25 each week.
Register with Tanya from 11 a.m.-3 p.m. Monday through Thursday at the George Bray Neighborhood YMCA, 924 Center St.
For more information, call 262-898-4757.