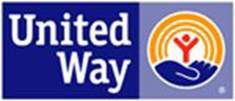 RACINE COUNTY — United Way's Schools of Hope initiative is seeking volunteer tutors to help first- through third-grade students in Racine and Burlington become more confident, capable readers.
Research indicates that students who are not at least moderately successful in reading by the third grade are unlikely to graduate from high school. Reading support during these critical early years is essential to build an educated workforce in Racine County.
You have free articles remaining.
The time commitment to be a Schools of Hope tutor is just one hour per week. Tutoring takes place during the school day, October to May. Busy volunteers are encouraged to form a tutoring team with friends or colleagues to share a tutoring assignment. Substitute tutors are also needed and have the flexibility of committing to tutor as their schedule allows throughout the school year.
No previous experience is needed. All of the training and resources a volunteer needs to be successful are provided. All volunteers must complete an application, pass a background check and attend a two-hour tutor training session between Sept. 17 and 27. Applications will be accepted until Sept. 23.
To apply, go to UnitedWayRacine.org/soh. For more information, contact Education Initiatives Coordinator Lori Riffer at 262-456-6468.