CALEDONIA — The students were excited when the limousine bus pulled up to school, and that was just the start.
On March 3, a few sixth-graders from St. Rita Catholic School competed in a math and basketball competition with Milwaukee Bucks players, and they arrived in style.
Karter Pittsley was one of the sixth grade students, and he relished the chance to visit the Bucks' practice facility and meet players Jevon Carter and A.J. Green.
"It was just really fun," Pittsley said. "I never thought I was going to interact with any (players)."
Pittsley and his teammates had to roll dice and do a math calculation, then Carter and Green shot from different parts of the court to score points for students.
A couple weeks later, more St. Rita students had a similar experience.
On March 14, sixth-grader Joshua Huitron and several classmates visited Fiserv Forum, where the Bucks play their home games. They took part in a sports draft that involved math, competing with students from a few other schools.
"Going from a board game to Fiserv Forum, to actually where the Bucks play, where you could actually feel the experience — I think it was pretty cool," Huitron said.
The two Bucks players signed Pittsley's hat and jersey, and Huitron took a photo with Bango, the Bucks' mascot.
Pittsley and Huitron both play basketball and follow the NBA.
Pittsley said he thinks the Bucks, who currently have the league's best record, will win the NBA championship this year.
Huitron good-naturedly replied that he believes the Memphis Grizzlies, who he is a fan of, will beat the Bucks for the title.
To travel to Milwaukee, Pittsley and Huitron first had to win the team math competitions among their peers at St. Rita K-8 School, 4433 Douglas Ave.
Cheryl Maraccini, St. Rita math and science teacher, oversaw the contests that aimed to incorporate math into real-world scenarios.
For example, in the draft, students had to convert player statistics from decimals to percentages.
Maraccini said the trips to Milwaukee went as well as she hoped.
"This is exactly how it was supposed to work," Maraccini said. "This was a true success."
She said students expressed gratitude for the chance to take part in the competitions, and they hope to do something similar again.
"They realized what an opportunity this was and (were) very appreciative," Maraccini said. "It's something they've earned, and they really made us proud as a St. Rita's school. I'd take them anywhere."
Near the end of his competition, Pittsley told Green to shoot a buzzer-beater, which he made. The Bucks player then passed the ball to Pittsley, who drained a jumper, a fitting end to his fun day.
10 photos from Bucks player MarJon Beauchamp's appearance at Roosevelt Elementary
Little artists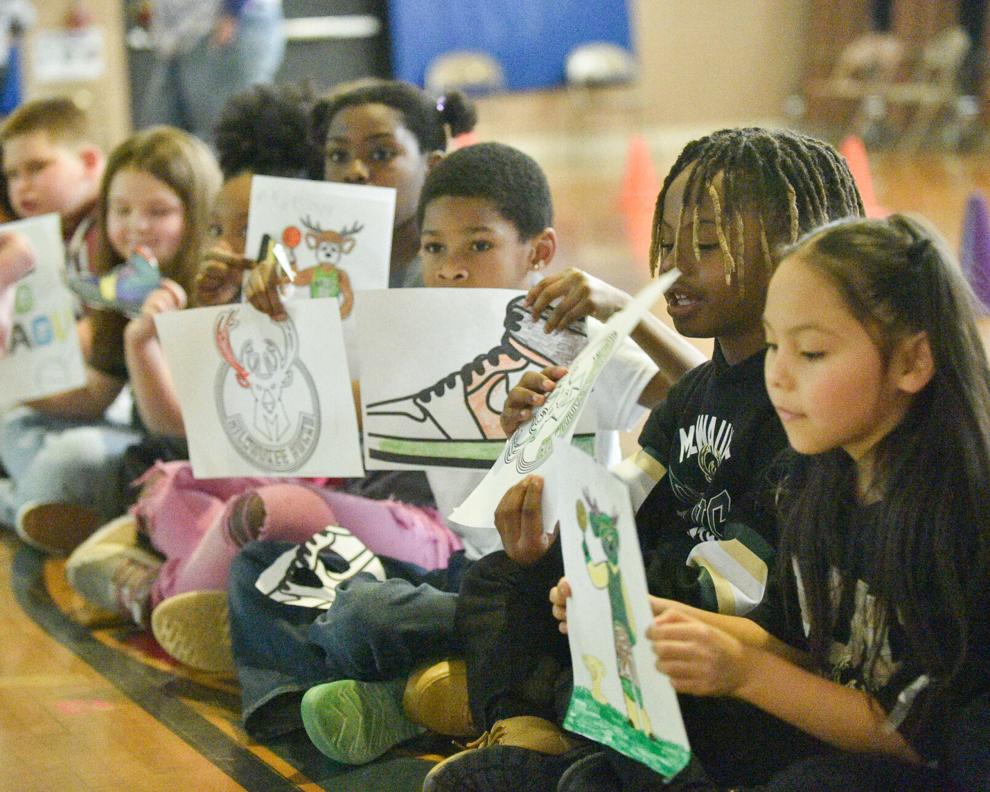 "I'm just really glad you came here"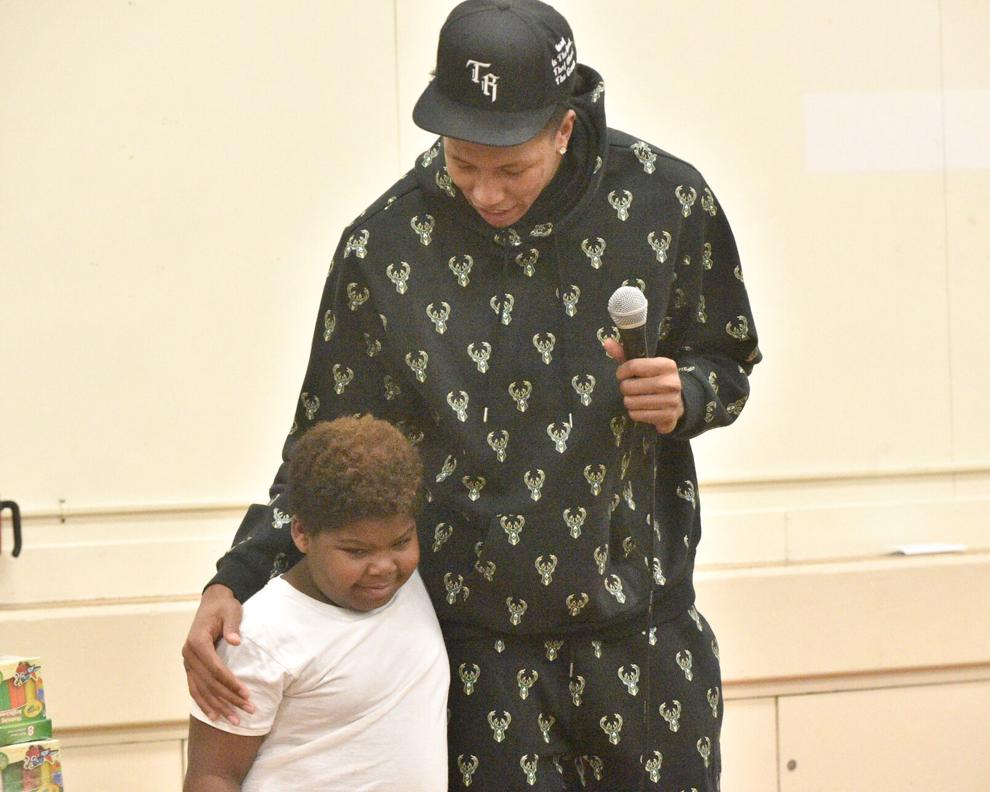 Happy dance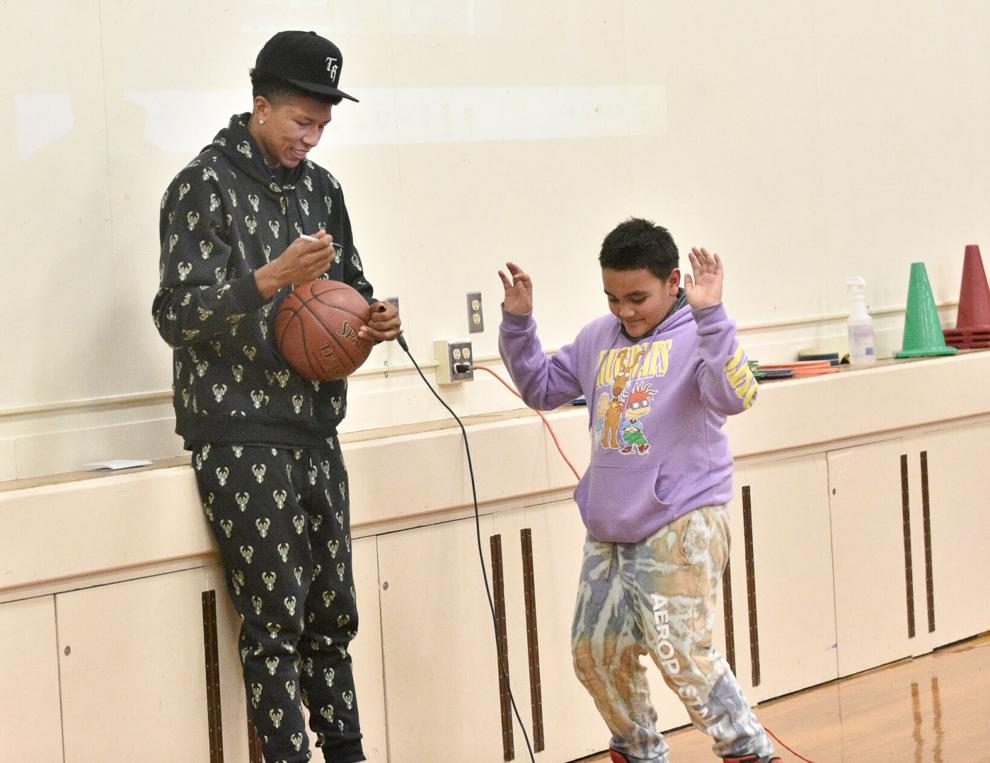 Kids from Roosevelt Elementary talk about MarJon Beauchamp and the Milwaukee Bucks
Big fan, bigger player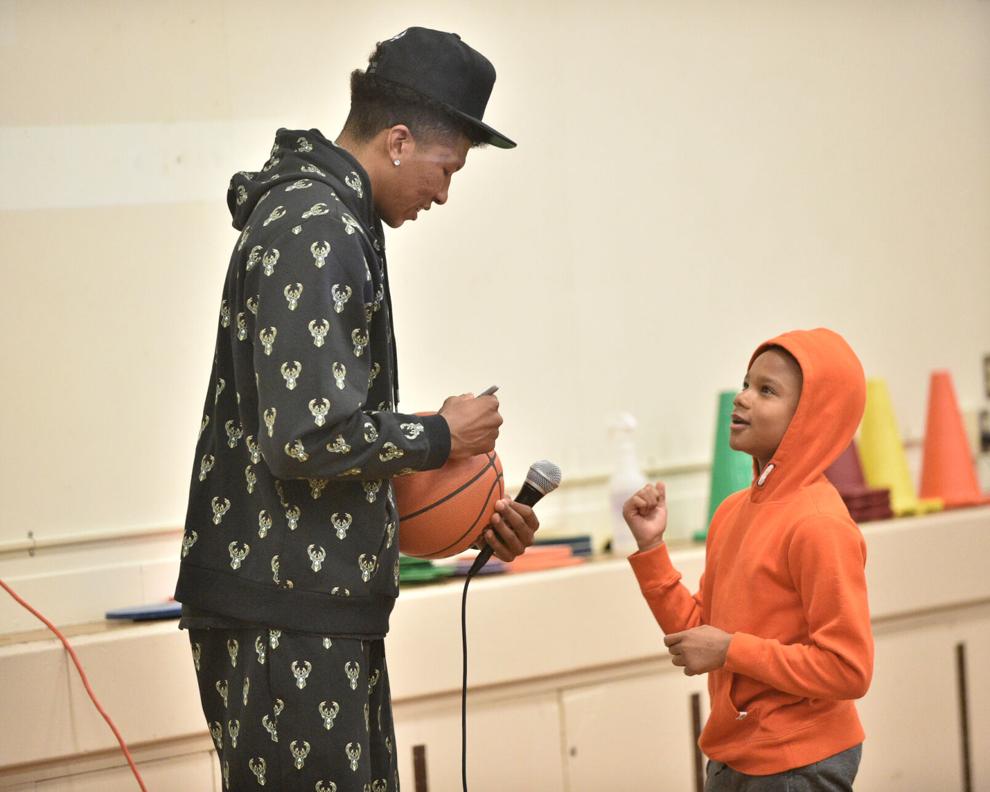 Always time for hugs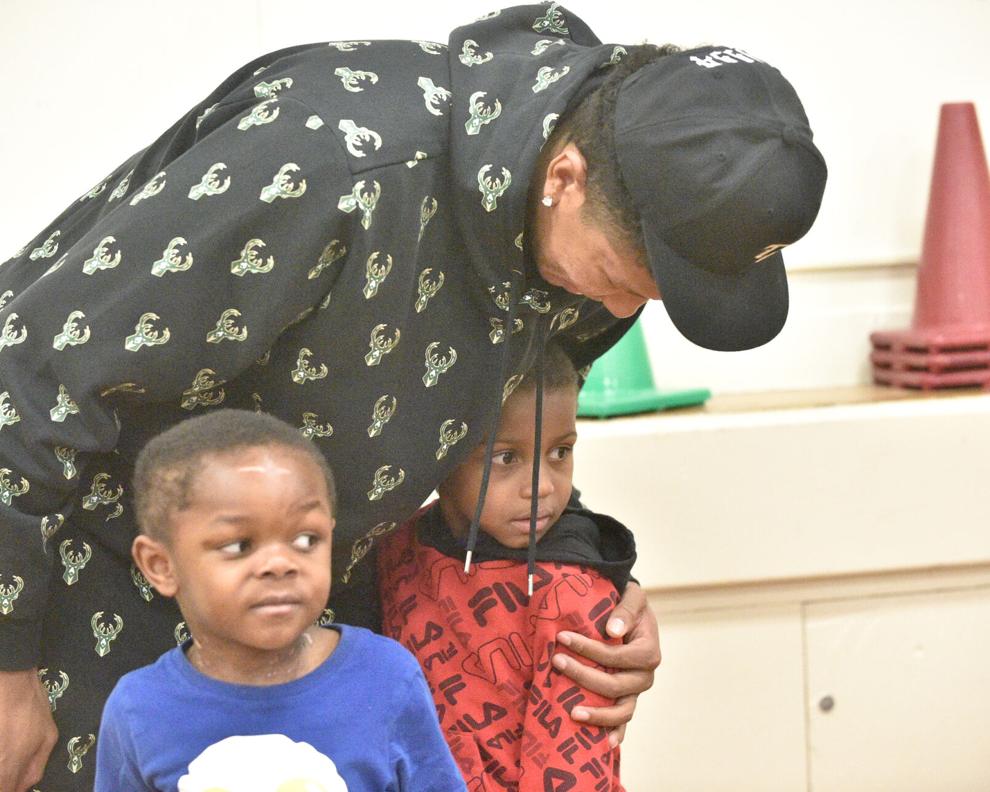 It takes talent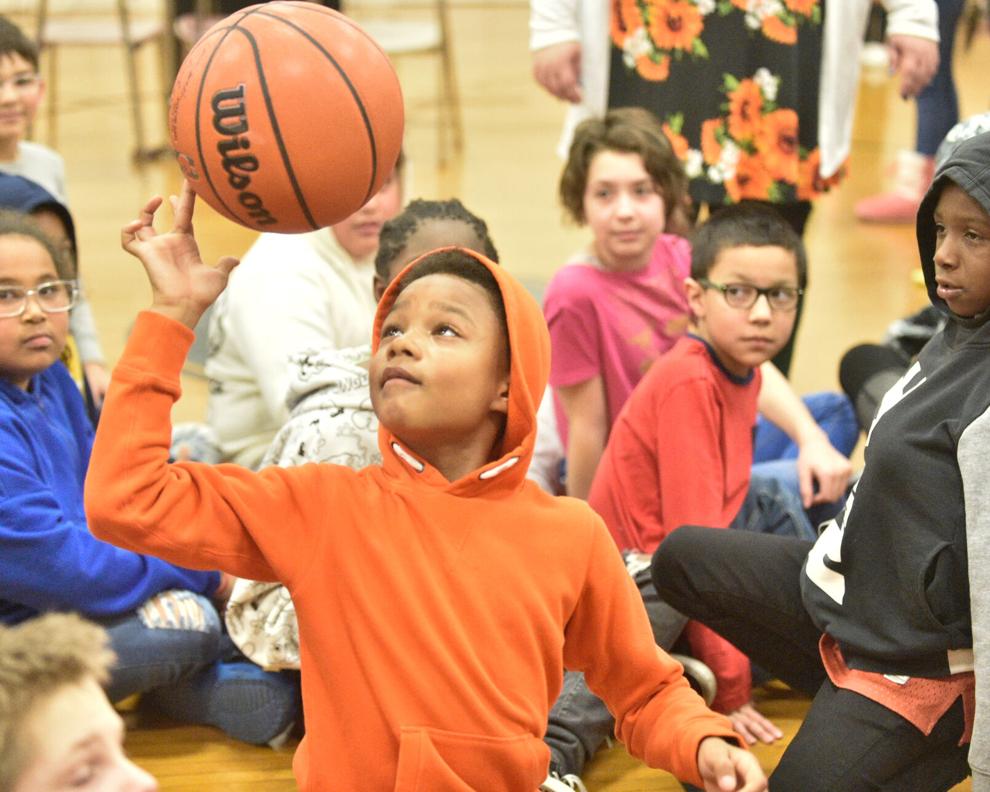 Class pictures
Keep eating your vegetables, kid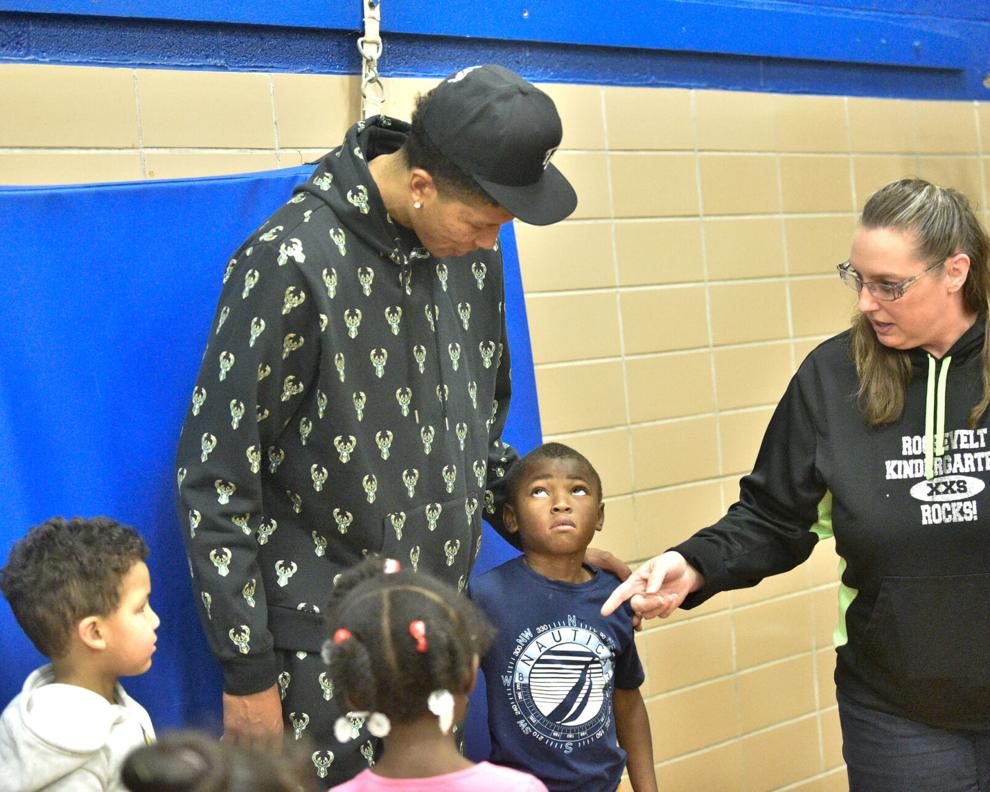 Beauchamp receives gifts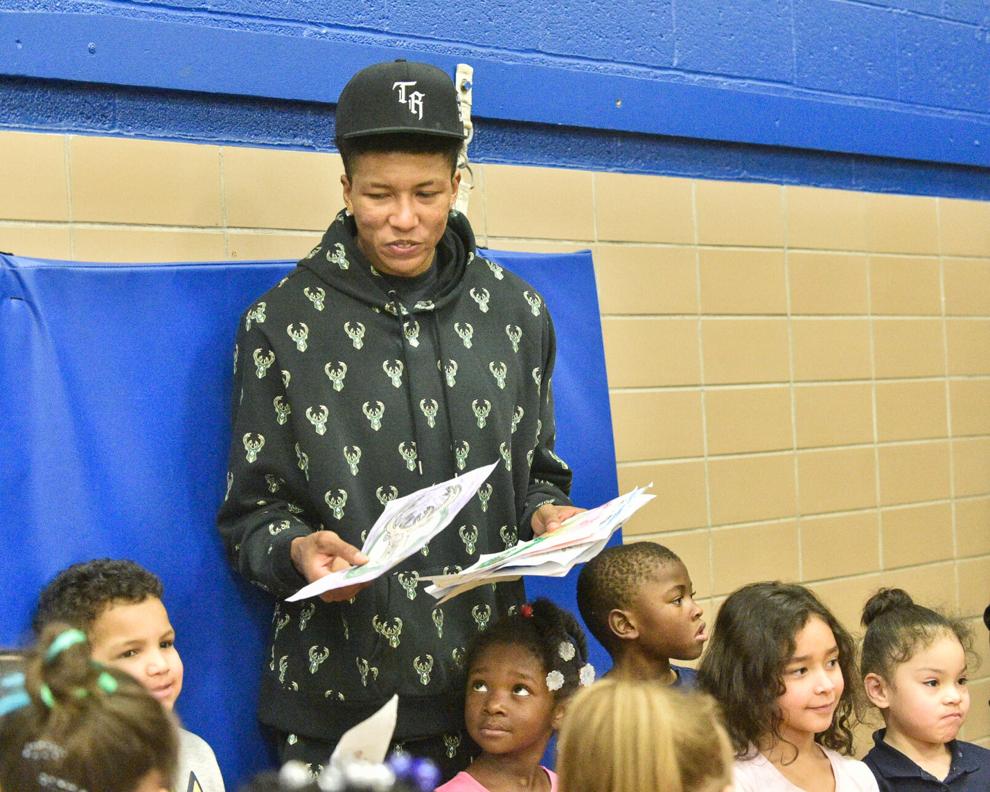 Beauchamp signs a shirt for a fan