RACINE — Students demonstrated science, health care and a plethora of other skills Dec. 2 at Park High School during its Academies Showcase.
Elementary students Keishon Brazzell and DJ King, along with Park junior Syeareya Blair, watched closely as Andrew Lawson, also a junior at Park in the health sciences pathway, practiced giving injections. Lawson closely followed directions, inserting the syringe into an orange for practice and placing a Band-Aid on the fruit at the close of the procedure.
Lawson said he chose his pathway because he wants to help people, with the hope of someday becoming a surgeon.
Lawson is planning to do an internship next year at a local medical facility.
Racine Unified School District's other two comprehensive high schools, Horlick and Case, also hosted academies showcases last week.
"It's an opportunity for us to showcase all the different things that go on within our building, specifically through the Academies of Racine," Park Principal Jeff Miller said.
The event is geared toward incoming eighth-grade students to help them get a better idea of the various academies options offered at Unified schools prior to the closure of the district's school choice window.
The Academies of Racine is comprised of career pathways aimed at giving students real-world experience, especially through partnerships with businesses.
You have free articles remaining.
All of the school's programs were represented during the Academies Showcase event, including all its departments and pathways.
"If we have it here, it's here tonight," Miller said Dec. 2. "So it's a lot of fun."
Robotics in action
During the event, Valerie Freeman, a robotics manufacturing pathway teacher, showed students how to pick up a chess piece using a robot programmed by her students.
The robots can be programmed using a smartphone app or a video game controller. Students are graded on their programming skills and knowledge of the x-, y- and z-axes.
Park's business and culinary arts academy offers pathways in business, marketing, IT and culinary arts.
Its health sciences and education academy offers pathways in health services, biomedical sciences and education.
Its leadership, automotive and technical services academy offers pathways in JROTC, automotive, construction, manufacturing and engineering.
Who recalls shopping at Goldblatt's Department store?
Elmwood Plaza shopping center officially opened on Oct. 10, 1956, with 28 stores, and Goldblatt's as one of its anchors. The shopping center featured parking for 2,000 cars. It was hailed as a great part of Racine's future. On April 18, 1979, a fast-moving, smoky fire devastated Goldblatt's, causing $1.1 million in damages, according to The Journal Times' archives.
Goldblatt's, December 1972
Goldblatt's, December 1972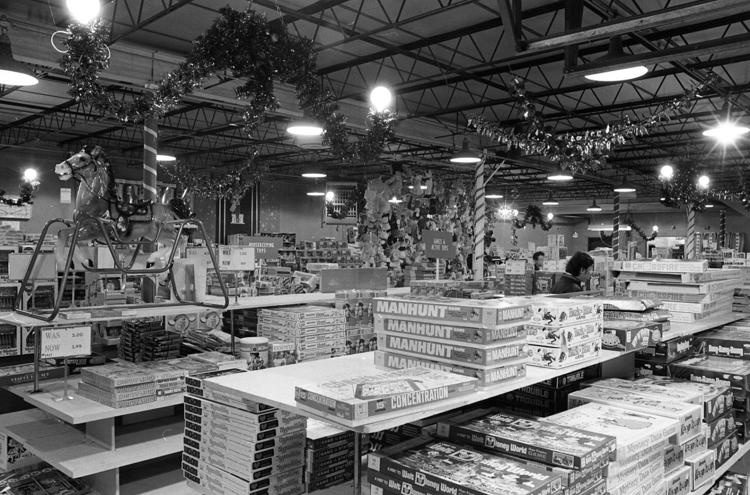 Goldblatt's, December 1972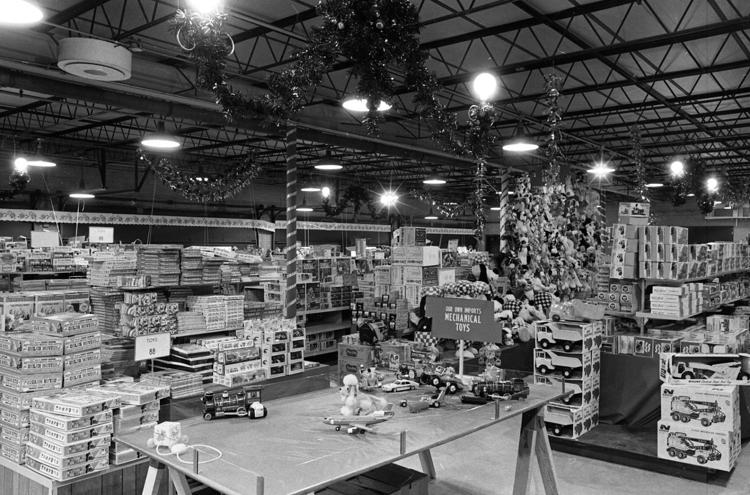 Dec. 12, 1962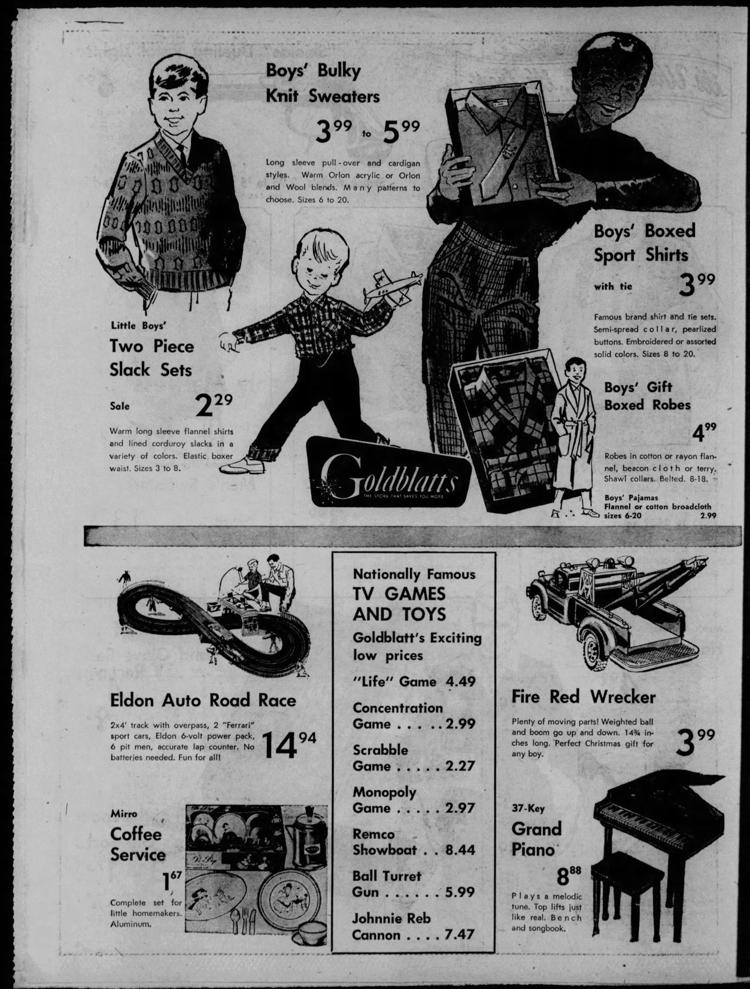 Dec. 12, 1971