RACINE — KeyAnna Holmes felt great when she heard the applause.
It was December, and the dance group Holmes is a member of had just finished its first performance.
The girls practiced for months leading up to the event, and Holmes knew their labor paid dividends.
"When we put all that hard work in … and we actually put it out on the floor, it's just the funnest part because all that hard work is done, and we get rewarded by all the claps and applause," she said. "I just felt very proud of us at that moment."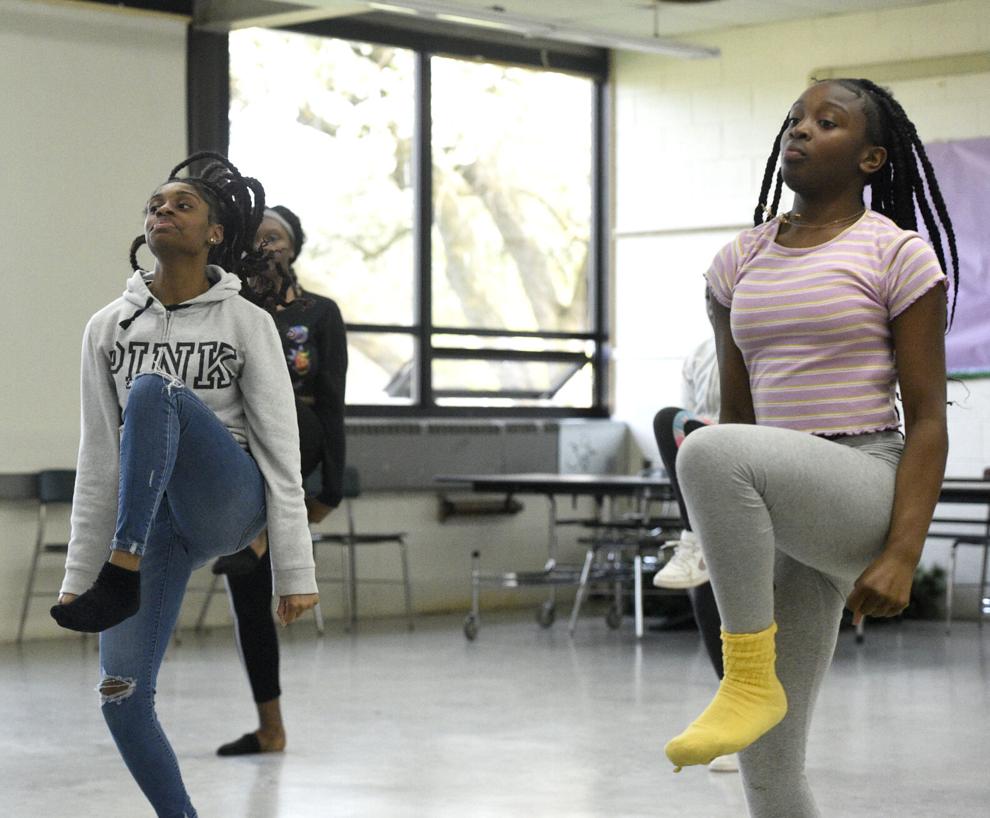 That performance at a high school basketball game set a good tone for the rest of the school year.
It was the first of several performances for the "Ladies of Virtue" poms dance team based at Jerstad-Agerholm K-8 School, 3535 LaSalle St.
The team started last school year and continued this year under the guidance of Dajuanna Sanders. It is open to girls in grades K-8.
There are 10 students in the group, which usually has practice Monday through Thursday from 4-5:45 p.m.
The team name was changed to Ladies of Virtue, which signifies the students having high standards for themselves.
"We're sassy, and we can get down and dance, but we have respect about ourselves," Sanders said.
Practices can be intense, and Sanders encourages students to stretch and eat right so they feel good for workouts.
Sanders was an educator at Jerstad-Agerholm for a couple years before recently starting work at Mitchell K-8 School. She enjoys returning to Jerstad-Agerholm for practice and being with the students.
"When I come here, it's like my home," Sanders said. "They're my peace, even though sometimes they can be aggravating, but I love them. We have fun together. Even though I get on them, that's my job, is to get them to be better than what they are right now."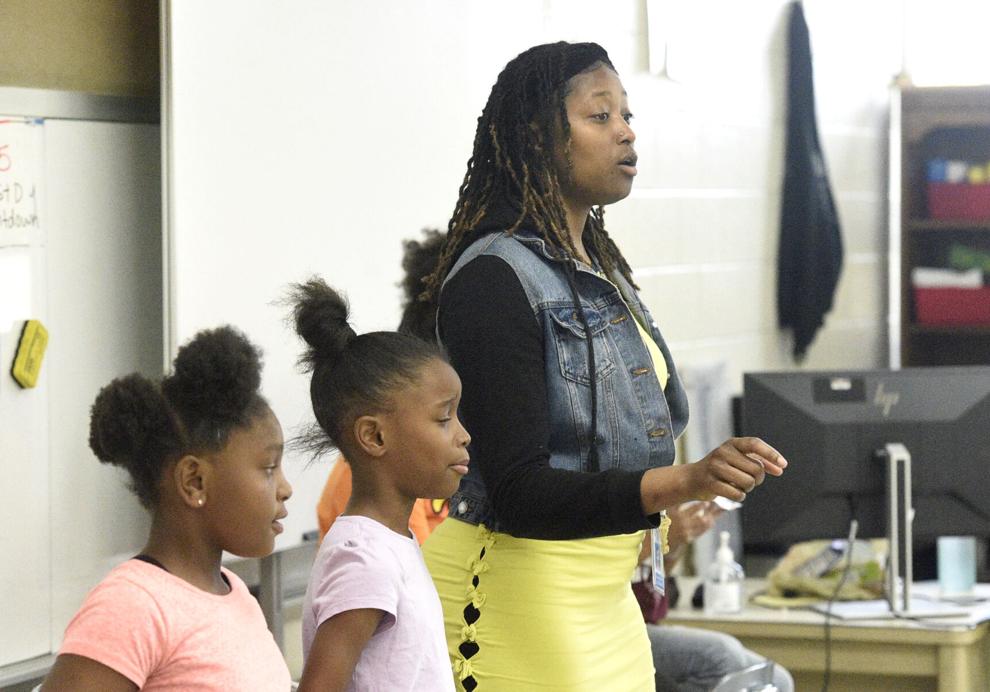 Holmes said the coach drives students to improve.
"You push us to be better because you know we can be better," Holmes told Sanders.
Indeed, Sanders often tells the Ladies of Virtue that the way they practice is the way they perform.
They have performed at multiple high schools, a groundbreaking event at Jerstad-Agerholm and look forward to performing in June at a community event.
They perform choreographed dances to hip-hop and pop songs. Most girls had some previous dance experience, but others had little.
Student Miliana McClain said it can be tough to learn new dance moves, but she enjoys performing and said it has helped her confidence.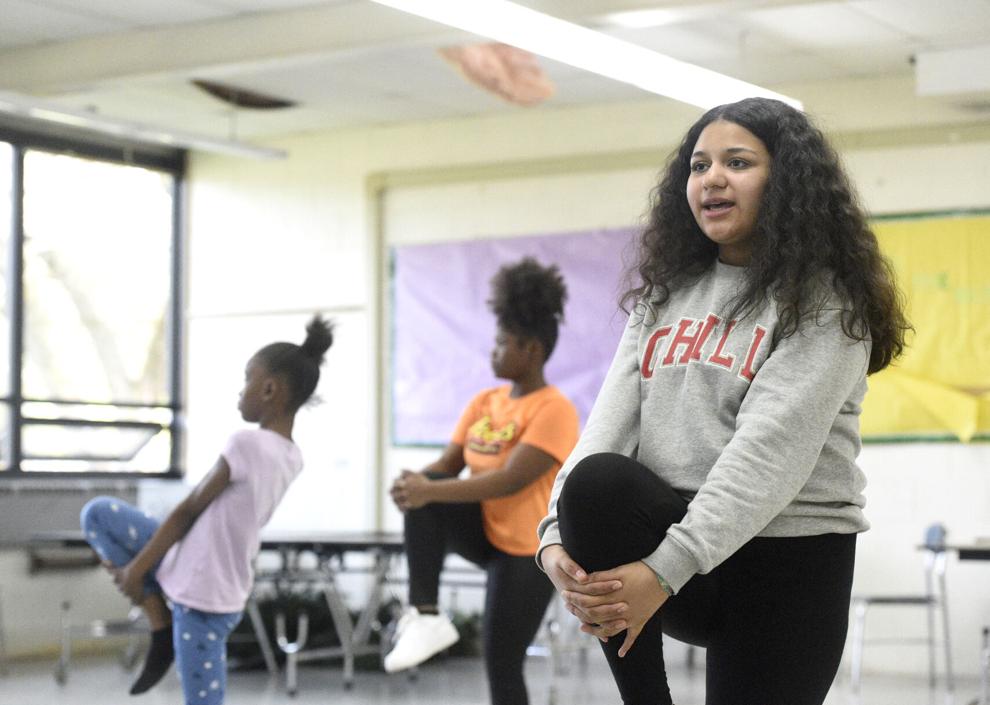 For Sanders, the most rewarding part is watching students like McClain grow and improve their dance skills.
Practices can be demanding, but the young ladies seem to enjoy the camaraderie and fun atmosphere.
Students also appreciate that they can talk to Sanders about anything. Sanders also works to uplift the girls by texting them encouraging quotes every morning.
A phrase the Ladies of Virtue often tell each other is to never say they can't do something.
"You're not allowed to say 'can't,' because anything is possible," Sanders said.
After having a great performance to close out last calendar year, the Ladies of Virtue are eager to perform and show what is possible.