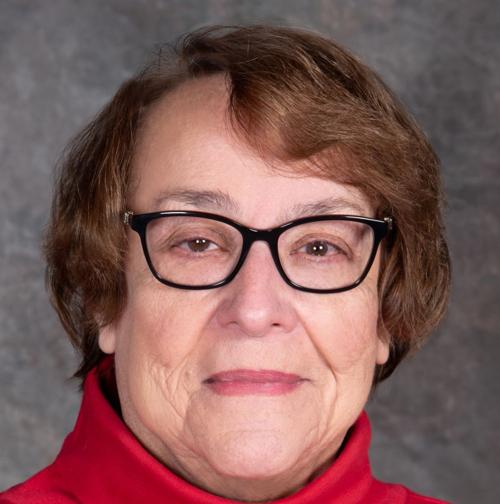 BURLINGTON — Rosanne Hahn of the Burlington Area School Board was elected second vice president of the Board of Directors of the Wisconsin Association of School Boards Jan. 20.
In this role, Hahn will serve as part of an executive committee that meets with districts across the state. The committee meets with legislators in Washington, D.C., to bring attention to education issues in Wisconsin. The commitment leads to serving as first vice president, president beginning in 2023 then as immediate past president.
Hahn's interest in education stems from her lifelong commitment to children. Hahn taught in the Burlington Area School District for 34 years. When she retired, she still wanted to serve children. In addition to tutoring students and teaching piano lessons, she decided to run for the school board.
She has served on the Burlington Area School District School Board since 2008, an elected and volunteer position, serving as Board chair since 2018. In this role, she has enjoyed her interaction with students — from attending elementary music programs to presenting diplomas to Burlington High School graduates.
"Children are a valuable resource and our greatest asset," Hahn said. "When people say 'every child, every day' I believe that."
The WASB is a membership organization representing all 421 school boards and 12 cooperative educational service agency (CESA) boards of control in Wisconsin. WASB provides information and services to Wisconsin school boards in the areas of school law and policymaking, legislation and leadership development.
Hahn is the representative for WASB Region 13 on the 15-member Board of Directors. The region includes 47 southern Wisconsin school districts. She has served on the WASB Policy and Resolutions Committee for three years, has been her board's delegate to the WASB Delegate Assembly since being elected and has attended many WASB workshops.
She also serves on the state's Professional Standards Council (PSC). The PSC assists and advises the state superintendent of public instruction in improving teacher preparation, licensure and regulation.
As a candidate for this position, Hahn emphasized her international experiences. After she graduated from Burlington High School and as she was beginning her teaching career, she spent a year in South America with the International Farm Youth Exchange.
Hahn holds bachelor's and master's degrees in education from University of Wisconsin-Whitewater.