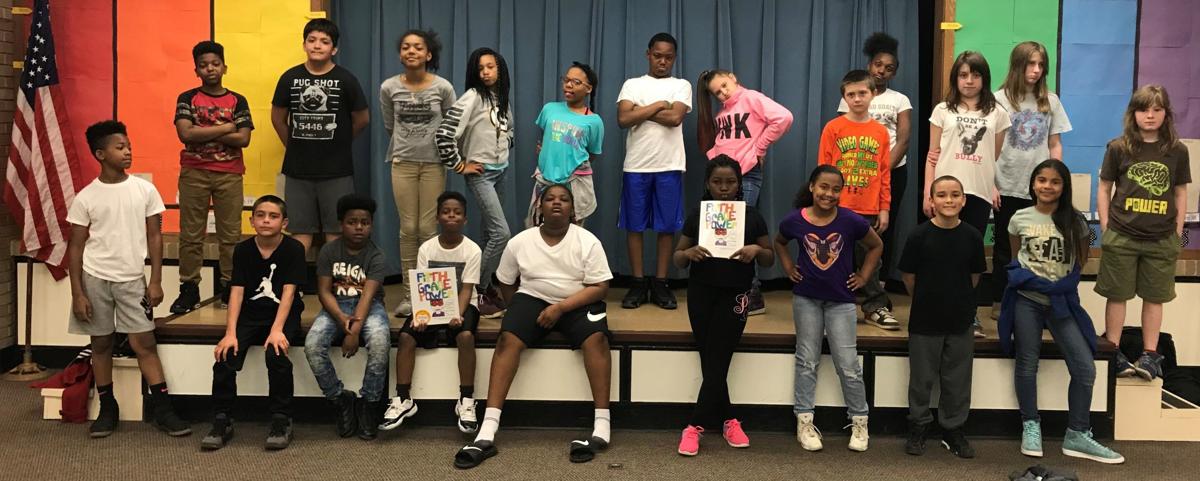 RACINE — Giese Elementary School has announced that 21 of its students have become published authors through a national student publishing program. As part of the publishing process, students in fifth grade planned, wrote and illustrated their own book using a free publishing kit provided by Studentreasures Publishing. The topic of their book was poetry.
The students in Kathleen Jensen's class have been working hard on their book for five weeks. The idea for their poetry book started when the class wrote bio poems. While brainstorming for ideas the class thought a book celebrating them would be a great idea for a fifth grade book. The class came up with a list of titles and voted on their favorite one. "Fifth Grade Power" was the finalized name for their book. Students in the class who presented ideas to the class designed the cover, and inside illustrations.
The Studentreasures publishing program provides teachers an easy way to incorporate any lesson plan — from math and science to history, art, and more — into a fun and memorable activity. Publishing a book in the classroom engages students through hands-on learning and inspires a love of reading and writing.
You have free articles remaining.
The best part? A classroom full of proud, smiling young authors, with a memory that lasts a lifetime, plus, a full-color, deluxe hardcover book for the teacher or school library. The students' parents also have an option to purchase copies of these unique, childhood keepsakes.
About the publisher
For more than 20 years, Studentreasures has partnered with nearly 40,000 schools through its book publishing program. For more information, visit Studentreasures.com. To meet authors, view sample books, and download free lesson plans, visit Studentreasures' online Teacher's Lounge. To view news coverage of other young authors around the country, visit the company's In the News page.
"This is the second year my class has published a book with this company. It has been a rewarding experience for all concerned. These books are a beautiful example of the creativity, and hard work these students are capable of. I am so proud of them. " — Mrs. Kathleen Jensen
"This is the second year my class has published a book with this company. It has been a rewarding experience for all concerned. These books are a beautiful example of the creativity, and hard work these students are capable of. I am so proud of them. " — Mrs. Kathleen Jensen