MOUNT PLEASANT — The prodigal prosthetic-needing pup returns.
Harvey, formally named Forrest Stump, came back to Case High School Wednesday to try out some of the prosthetics that seniors in the school's biomedical program had developed for him after his initial visit Oct. 19.
Since the first time Harvey came to visit, he has taken to Wisconsin living very well. While there originally was a concern about how sensitive his leg with a missing paw would be to the cold when the snow came, Harvey ended up loving the snow when he was first introduced to it Tuesday.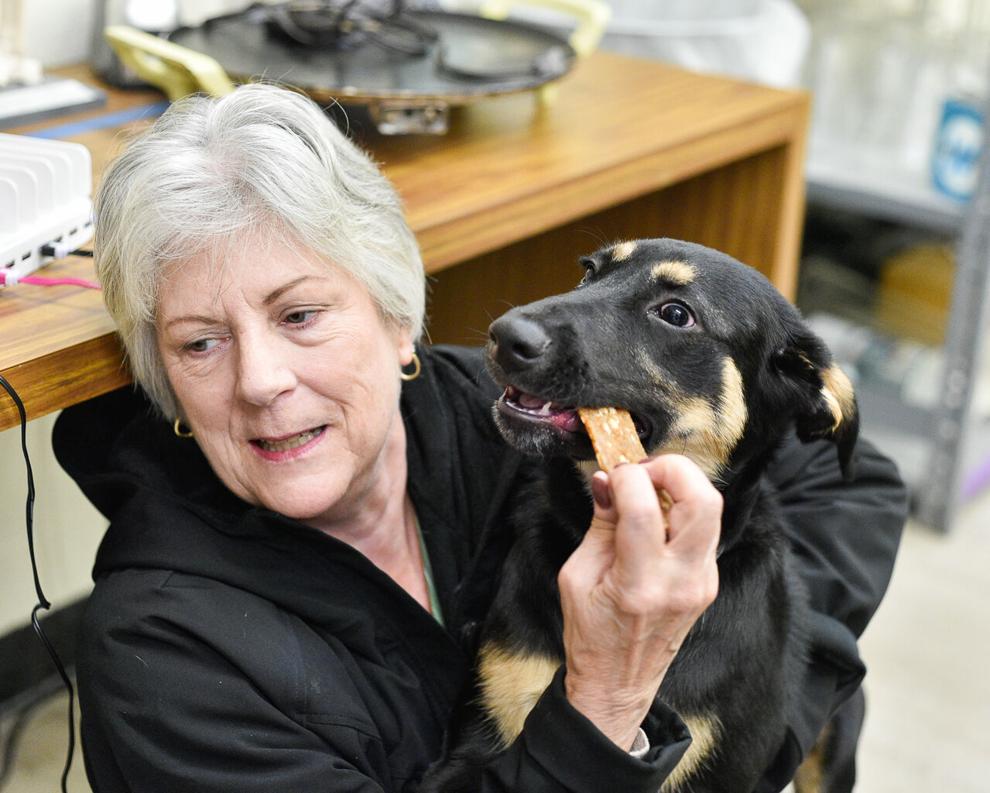 Harvey was rescued as a stray living underneath a camper in Texas.
"He loves it," Jamie Sershon, Harvey's owner, said on the dog's experience living in Wisconsin. "He actually had his 'paw' in the snow and it didn't seem to bother him at all."
Many of the prosthetics developed by students included slipping a sock over his damaged leg, both to protect Harvey from the cold and also to prevent irritation due to rubbing against the prosthetic's materials.
One prosthetic, from a group including students Grace Gross and Katelyn Peterson, proved to be more successful than most.
A lot of the prosthetics included adjustable straps around plastic apparatuses, typically in varying shapes with straps to adjust as Harvey grows. Many of the students stated a main issue with the design process was trouble with the 3D printer, either having too intricate designs for the program or not being able to print the designs properly, prompting students to switch the materials.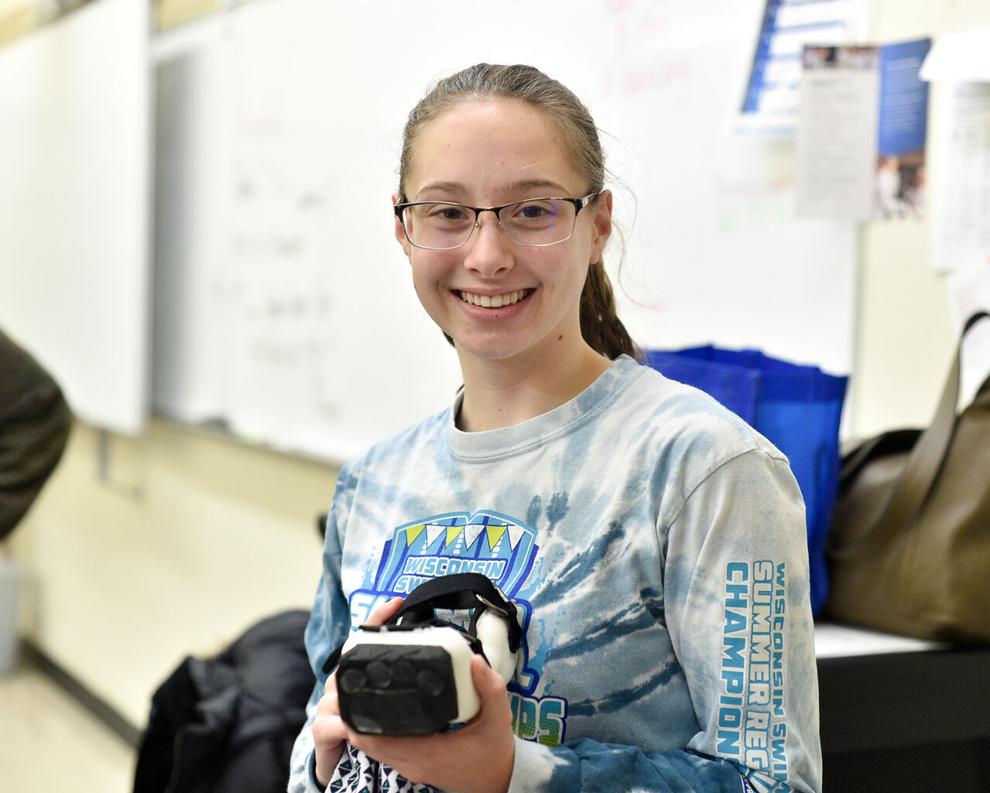 For example, Madelyn Mertens' group constructed the form of the prosthetic from molding plastic.
"Our prosthetic is meant so that Harvey will be able to walk and stand with equal weight on his back legs ... We were hoping to find something that would be stable and thick enough to withstand cold and hot temperatures while he is outside," Mertens' said. "We also made it a little bit wider for extra room for padding, and when he grows we can remove the padding and thin it down a bit."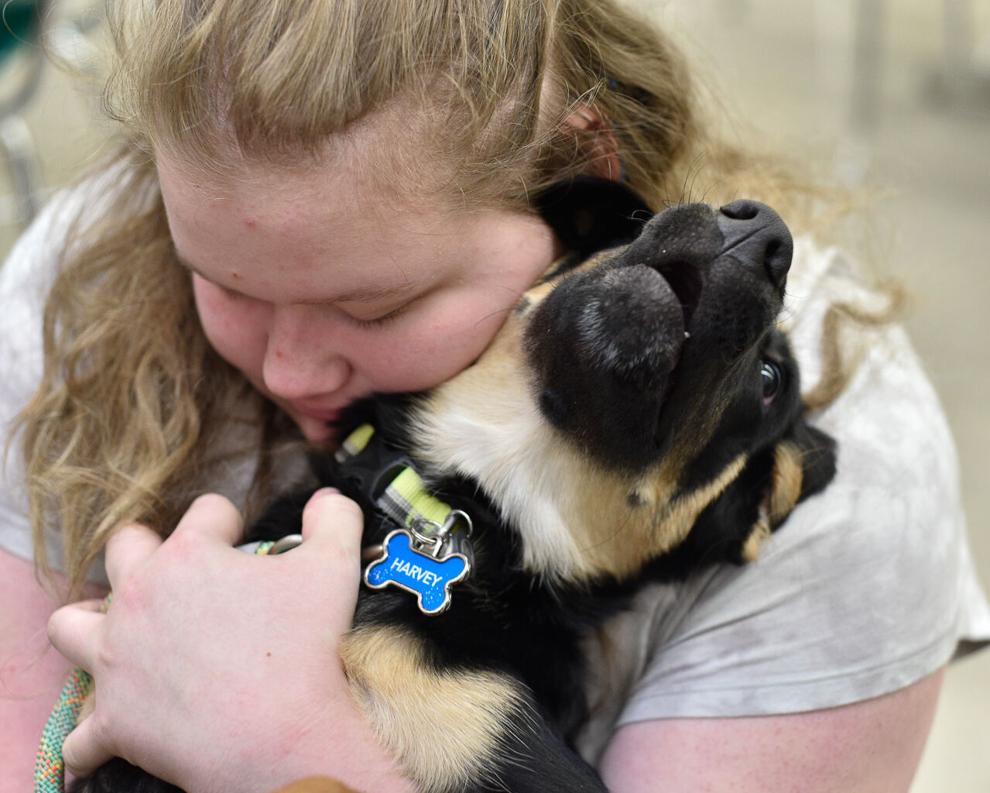 One of the issues during the fitting was that Harvey is still a puppy, so he did not enjoy the fittings over the course of the day, causing him to squirm around as the students tried to apply the prosthetics as well and immediately try to remove them. He may grow more comfortable with a prosthetic once he ages out of puppyhood, which would also give the students continuing to develop the prosthetics for their capstone projects a better idea of the sizes he will need.
"Right now, he's a 4-month-old puppy," Sershon said. "He's biting and eating everything ... I think when he's older and out of that stage he will be more tolerable of it." 
Another concern when Harvey was introduced to the class was that his leg might have to be amputated if the proper prosthetic could not be found, but this ended up not being a concern in the end. After a visit with a veterinary surgeon, it was found that Harvey does not rely to much on his damaged foot, so amputation would not be needed unless in the unlikely event he would develop hip displacement later in life.
Sara Gauthier, the biomedical program teacher at Case, says that out of the 10 groups between the two biomed classes that participated in the development of a prosthetic, four of them will move on to the next steps. 
One valuable lesson the project has taught students is trial and error, and how in the real world there might be times when they will fail at something, but to be gracious in those moments.
"Having the determination to finish the project through, and then not being completely upset or let down that their prosthetic didn't work or didn't fit the dog today, is important," Gauthier said. "It's a really good life lesson. Those kind of problems happen in life all the time."
The next checkpoint in this process will not be for a while.
Students will have to wait until May once Harvey has finished growing to complete the final process creating a stable prosthetic for him. While the success of the continuing students is still up in the air, Harvey may not necessarily need a prosthesis to continue living a happy, comfortable life — floor slips aside.
New name, new paws, same pup | Harvey, formerly known as Forrest Stump, returns to Case High
Doggy grandma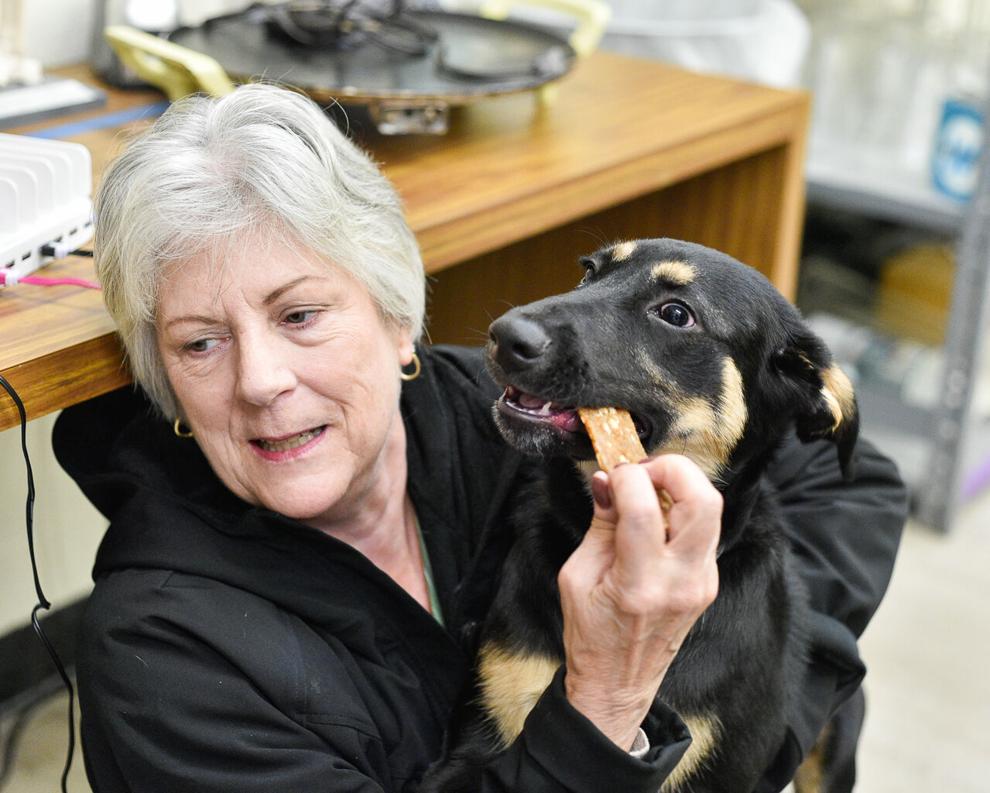 Case bio-med students attempt to attach a prosthetic onto Harvey
Milos Miletic tries to attach a prototype onto Harvey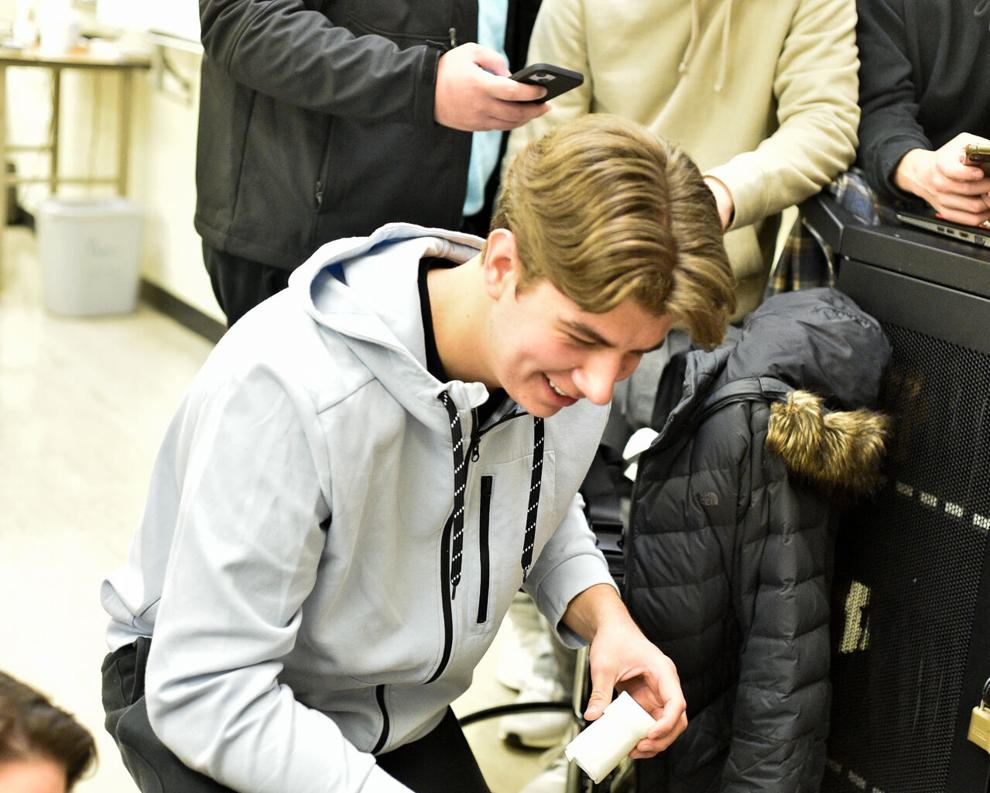 A perfect fit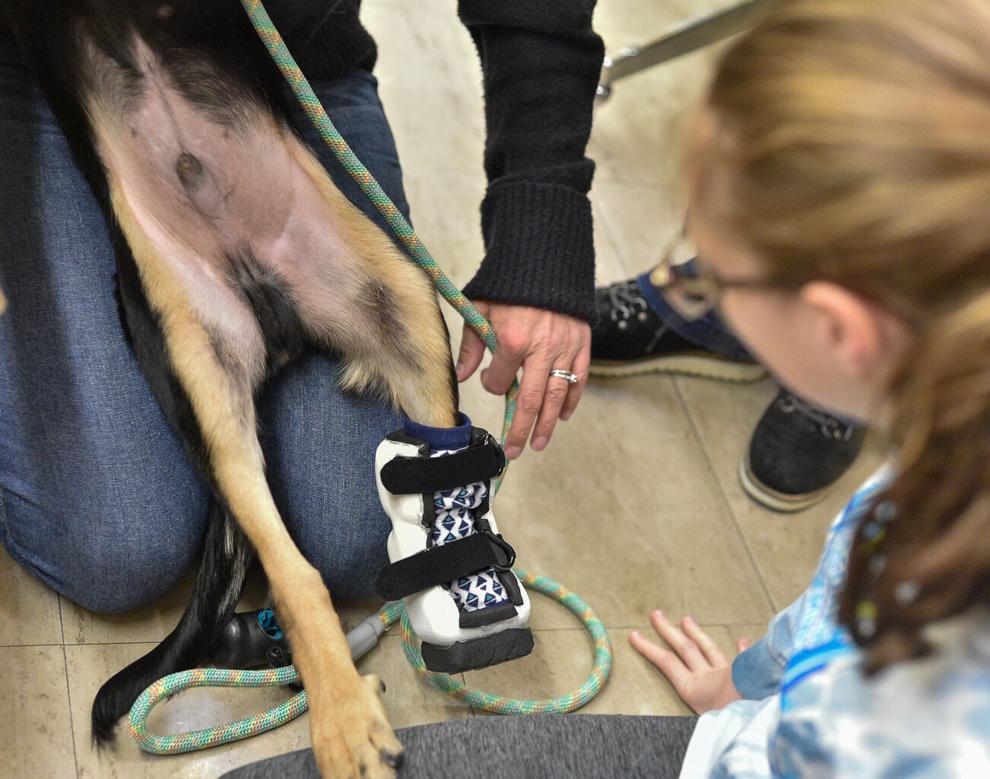 Grace Gross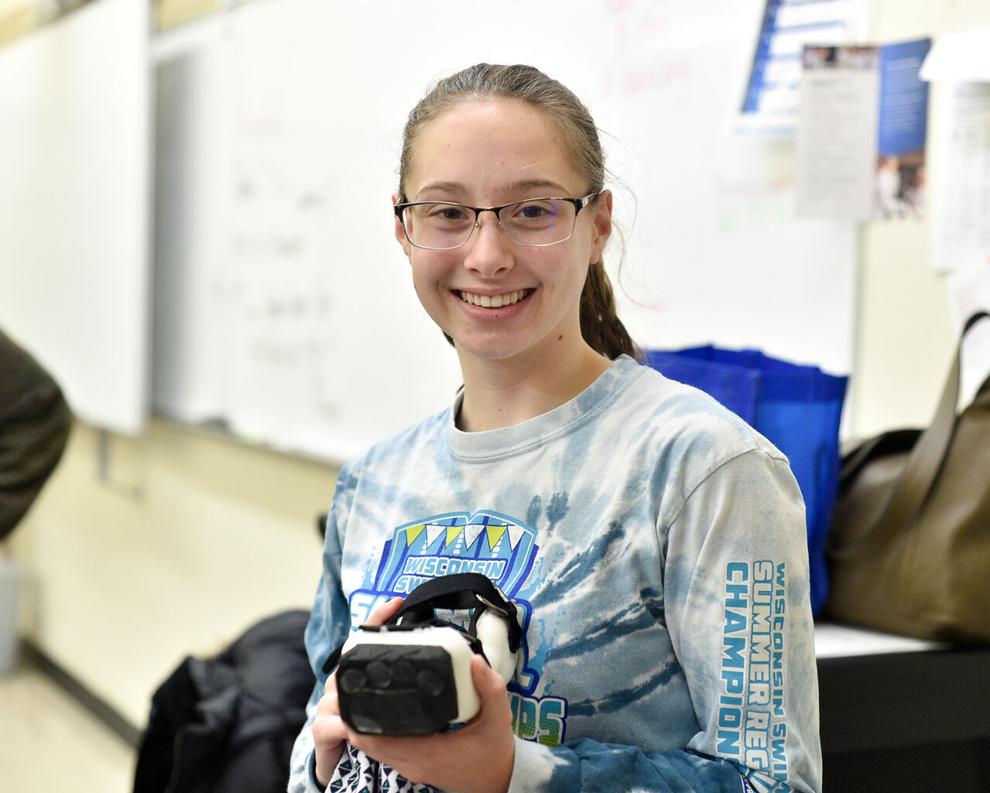 Prosthetic paw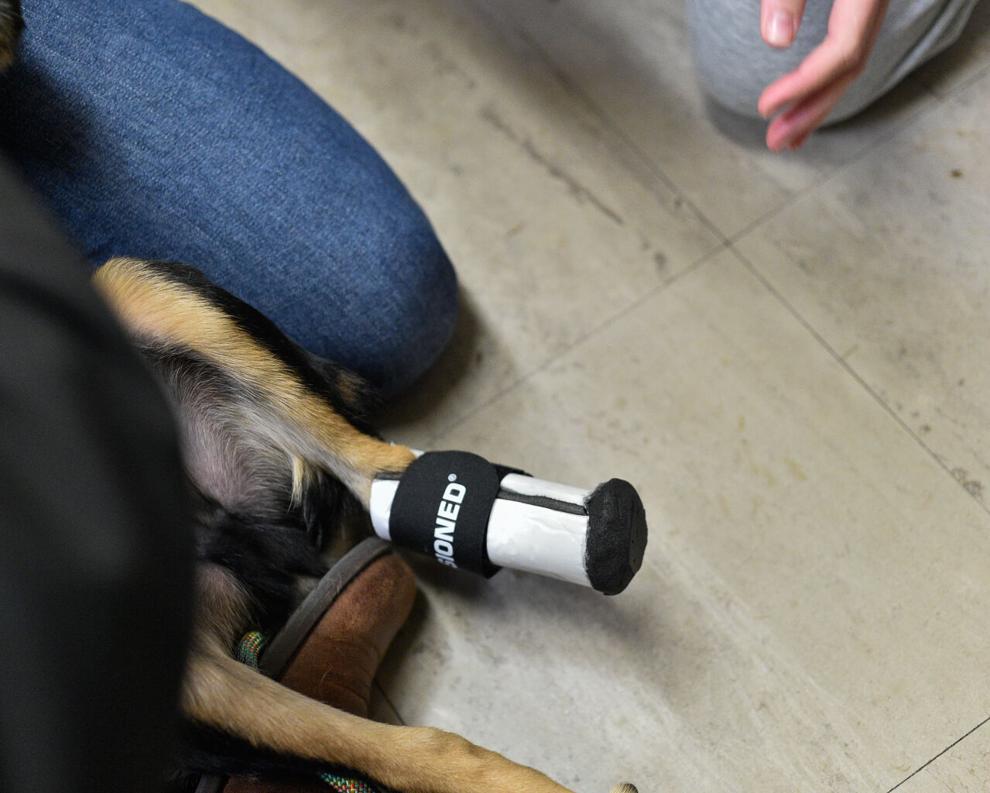 Not a fan of socks
Joshua Herness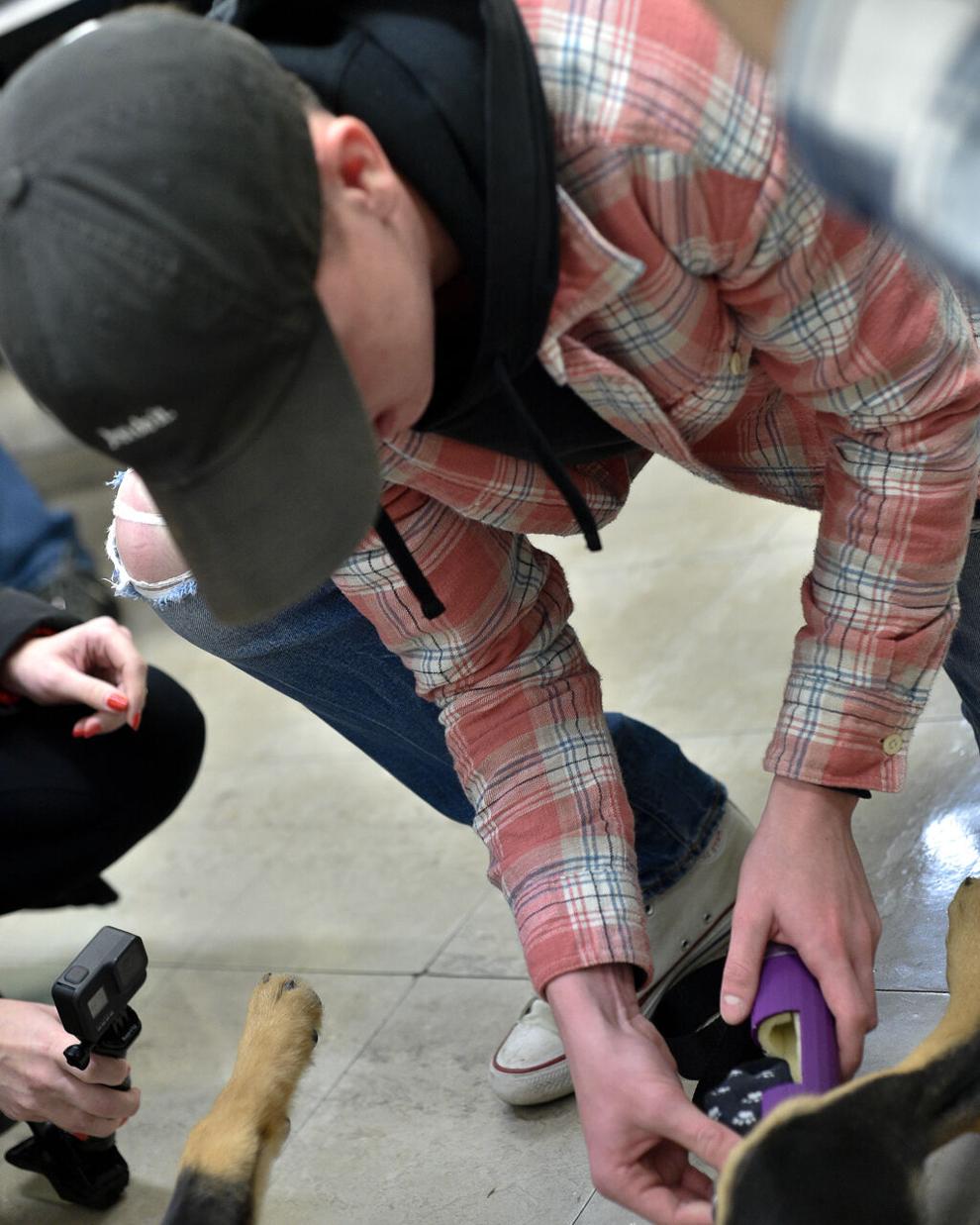 Comforting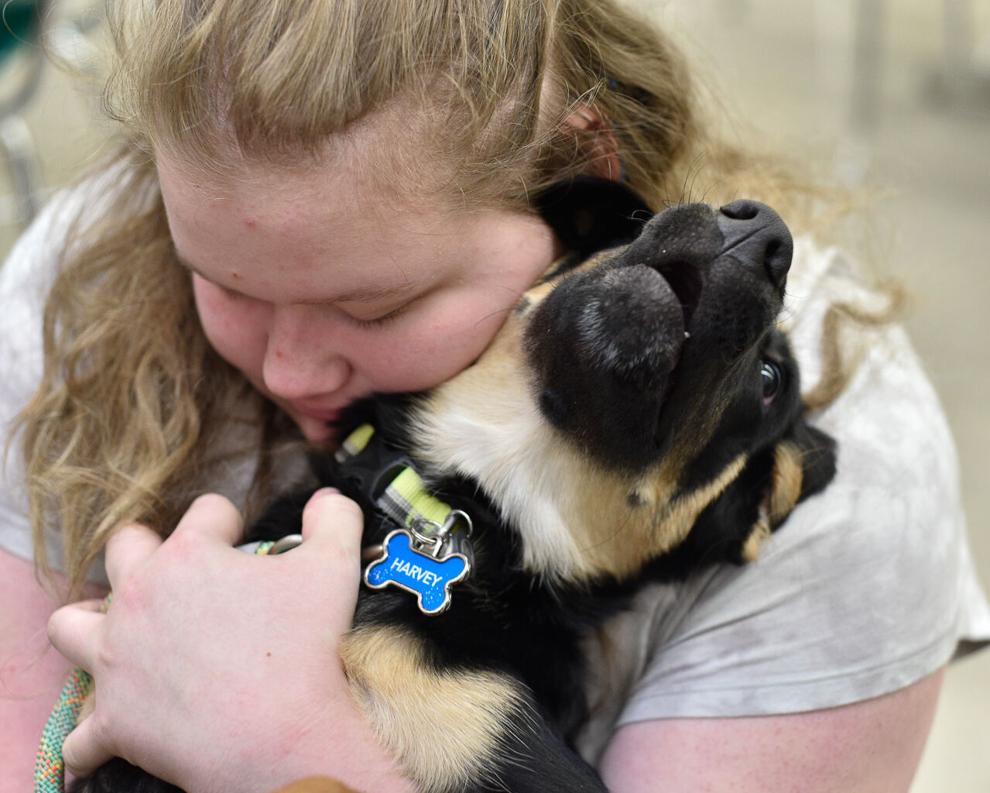 Too much wiggling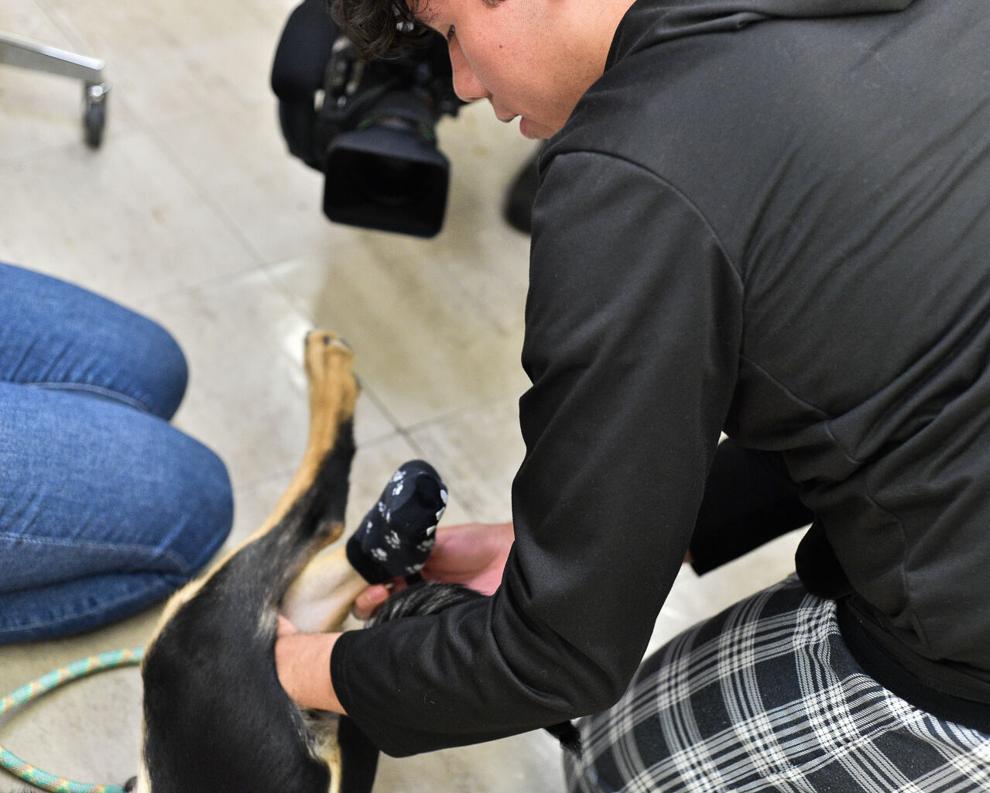 Marco Mendoza with his groups prosthetic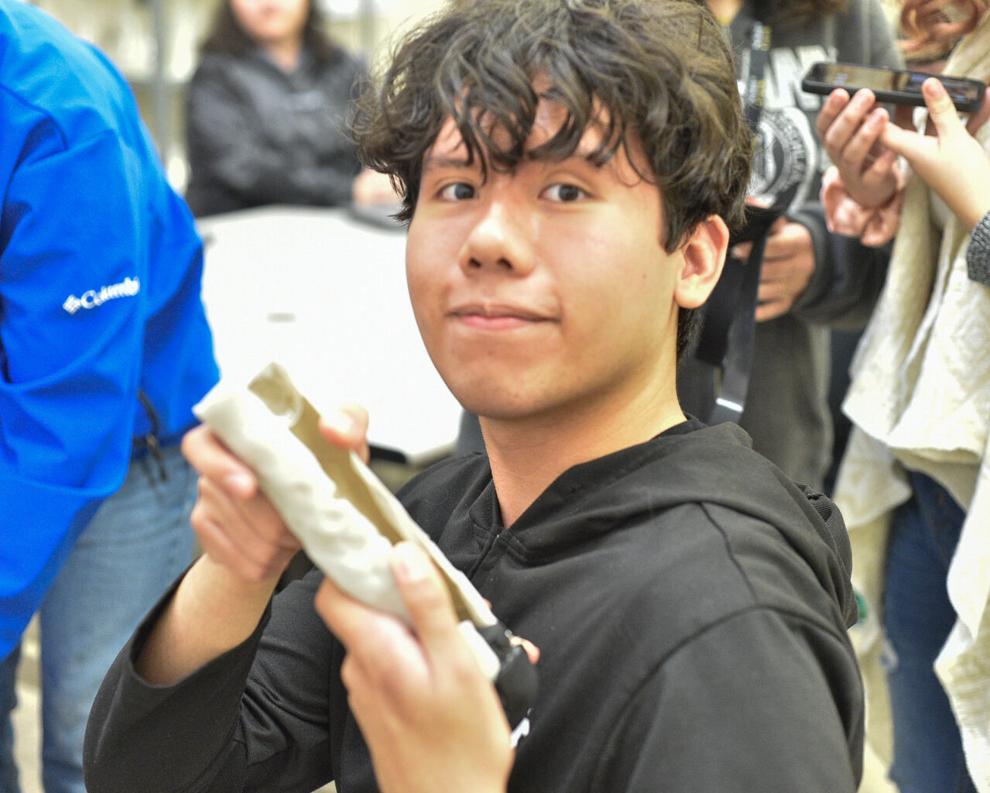 A little too big