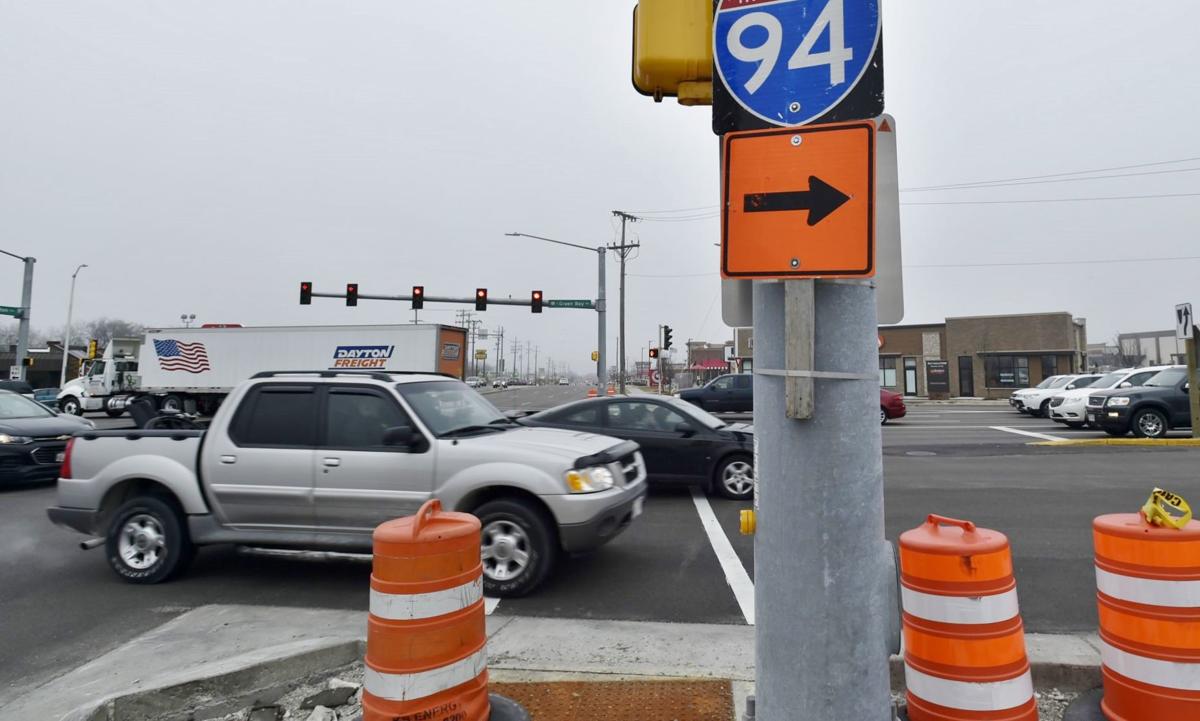 RACINE COUNTY — With Foxconn Technology group planning to build a facility in the Village of Mount Pleasant, Racine County is looking at how employees would get to work.
County Executive Jonathan Delagrave is convening a group of community leaders to explore the future of transportation in eastern Racine County. The Wisconsin Department of Transportation is facilitating the foundation of the Eastern Racine County Transportation Task Force, according to a release issued by Delagrave's office.
The Task Force is expected to inform the state on practical, pragmatic solutions to two central challenges: how to ease the east-west travel time in eastern Racine County, and how to get people to the influx of new jobs.
In addition to Delagrave, the task force is expected to include:
Racine Mayor Cory Mason
Caledonia Village President Jim Dobbs
Mount Pleasant Village President Dave DeGroot
Sturtevant Village President Jayme Hoffman
County Board Chairman Russell Clark
Former Wispark President Jerry Franke
Aside from the task force, an advisory committee composed of key transportation stakeholders, experts and advocates is expected to be invited to join the discussion at meetings.
"We are amid an historic moment in Racine County," Delagrave said. "It's extremely important we plan carefully to take full advantage of the unprecedented opportunities ahead of us. We've brought together a wide-ranging group to do important work over the next several months, and I'm looking forward to seeing the group's recommendations to the state."
MT Boyle, chief of staff for Delagrave, said the task force is going to look at the current transportation system and its issues in a way that no one has looked at it in the past.
"I don't think there has been a discussion, a comprehensive data dive, into what we provide and what's most effective," Boyle said. "We're going to have an influx of workers here. What will their needs be? What are they using right now? We're pretty much just starting with a very open mind."
First meeting planned
DeGroot said with more workers coming to the area, it's time to take a hard look at what needs improvement when it comes to transportation.
"With all the road widening that's going on, this is probably a good time to step back and take a look, organically, at the whole system and think through what our needs are," DeGroot said.
He added one area of interest is finding a way to move traffic from Interstate 94 into the City of Racine.
"They want to find a way to speed up traffic and make things a little bit more accessible," he said.
Dobbs said he has watched as speed limits and having a multitude of traffic signals and signs have slowed the flow of business into the City of Racine.
"People want to get to and from a place in a reasonable amount of time, and it's slowing things down," Dobbs said. "We need to get better east-west roadways to the Interstate.
"The City of Racine needs to survive for all of us to survive. We have to help them." 
But DeGroot said he is not a fan of regional transportation and is unsure if he would go along with any idea like that. 
"I think that things can be handled without creating a new entity," DeGroot said. "If that's where some of the participants are wanting to go, I don't know if I'm in favor of that. But we'll see where it goes." 
Eastern Racine County Transportation Task Force meetings are planned to be open to the community. The first meeting is scheduled for 5 p.m. on March 22 at the Ives Grove Office Complex, 14200 Washington Ave., Yorkville. Subsequent meetings are expected to be held in April, May and June on the third Thursday of each month, the release states.