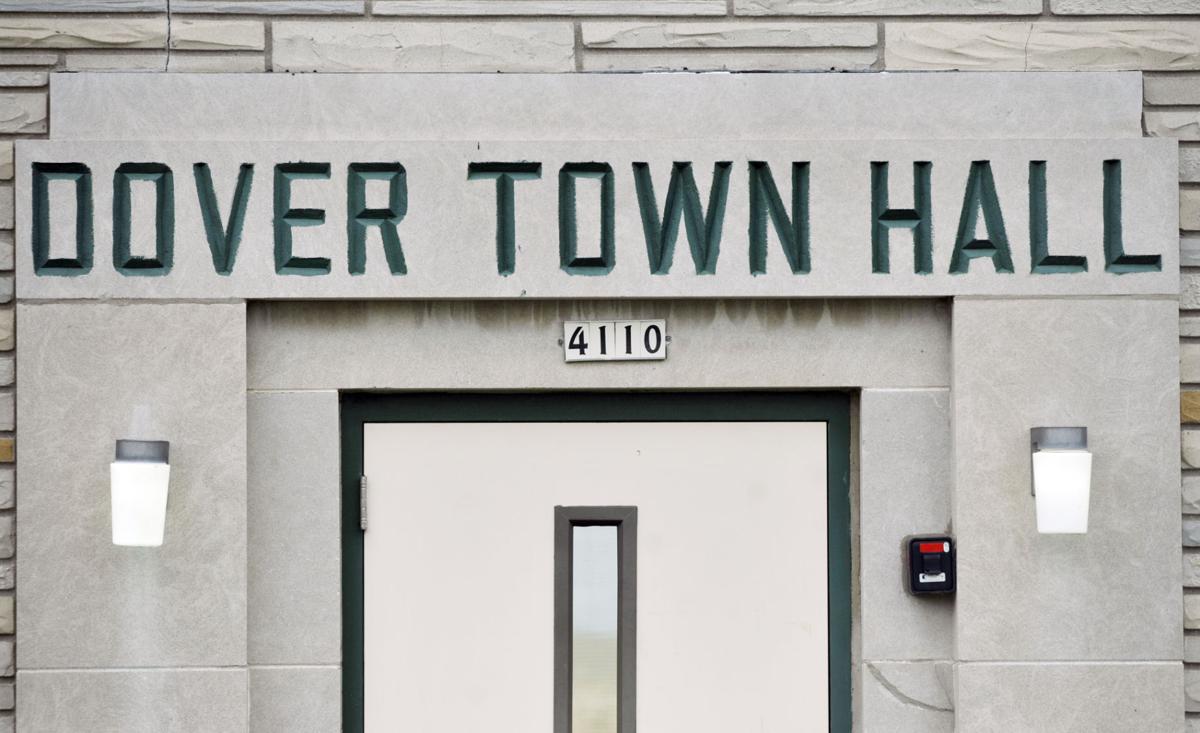 DOVER — Town Chairman Mario Lena will officially face a recall election in July after a recall petition was turned in earlier this month, and he already has a hopeful opponent: Town Supervisor Sam Stratton.
Former Town Chairman Tom Lembcke turned in the petition, which had a total of 436 valid signatures, after a June 11 Town Board meeting. The required amount of signatures to trigger a recall election is 411. Lena has been publicly asked to resign, both by Stratton and town residents, but has repeatedly refused to do so.
The election is set for July 31. Any candidates seeking to challenge Lena for the spot must formally file with signatures from 20 or more town residents by 5 p.m. July 3. A declaration of candidacy form is available at townofdoverwi.com/forms-permits.
The winner of the recall election will serve through April 2019.
Challengers
Stratton, who is in his third term as a town supervisor, said on Monday that he will be running against Lena. He said he plans to pick up the filing papers Tuesday and start collecting signatures from there.
"I don't think Mario is a bad guy," Stratton said. "I do believe he has the good of the town in mind. I'm just not sure he knows how to go about getting things accomplished that way."
You have free articles remaining.
But Stratton said he plans on running his campaign on his own merits, not by tearing Lena down. Stratton highlighted his experience as a town supervisor and past leadership experience including as a police officer and staff sergeant in Iraq.
Lembcke said earlier this month that he was considering running, depending on whether other candidates launch campaigns. He could not be reached for comment Monday evening.
Lena could not be reached for comment Monday evening, but he told The Journal Times on June 11 that he was confident he would keep his seat.
Controversial chairman
Lena, who runs a Kansasville automotive repair business, unseated Lembcke in the 2017 town election by a margin of just nine votes and has been embroiled in controversy since taking office.
At an October Town Board meeting, Lena was censured — or publicly reprimanded — by town supervisors Stratton and Mike Shenkenberg for allegedly acting in an unprofessional and vulgar manner, driving town vehicles against town policy and attempting to delay a town vehicle repair by giving false financial information.
During an April Town Board meeting, Stratton asked Lena to resign, and later told The Journal Times a resignation would be "for the good of the town."
Lena has also taken out advertisements in the Wisconsin Hi-Liter, a local weekly advertising publication, alleging that Lembcke abused his power as town chairman. Lena also reportedly accused past chairmen of corruption, but did not mention any by name. He issued a public apology retracting past statements during the June 11 meeting to avoid a defamation lawsuit from Lembcke.