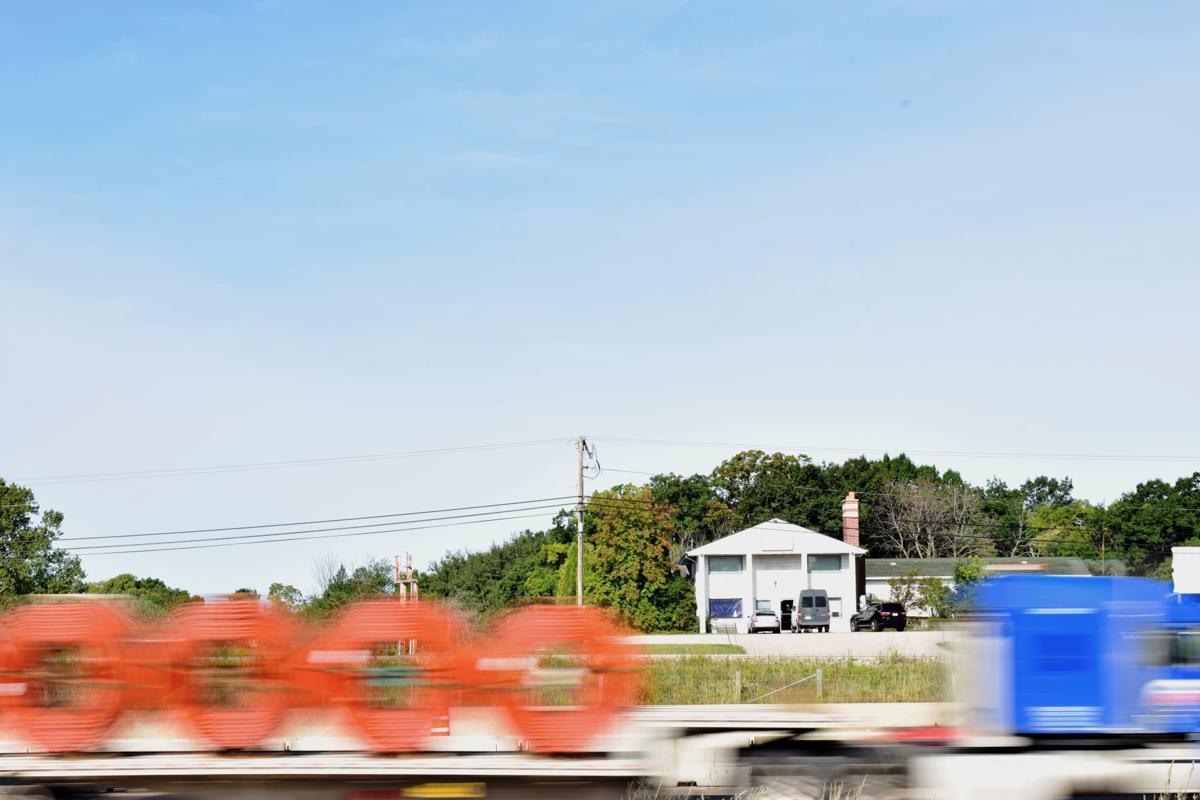 MOUNT PLEASANT — The Wisconsin Department of Transportation is standing by the Interstate 94 North-South project's "extremely aggressive" scheduling after The Journal Times published an investigation on Aug. 22 showing how the construction has led to drastically increased crashes and safety issues when police make traffic stops.
"DOT is doing everything we can in terms of managing and coordinating safety and mobility in the work zone," said Brett Wallace, director of transportation systems for Foxconn-related roadwork, during a Thursday morning meeting with The Journal Times at the DOT's field office on Highway 11, just east of I-94.
The south and central segments of the project — from Highway 142 in Kenosha County to Highway G in Racine County — are expected to have all four lanes open by late October, Wallace said, with full completion expected in December. With four lanes open, traffic should be able to move more quickly and more safely between Kenosha and Milwaukee counties.
The Journal Times' investigation found that crashes have more than doubled across the entire work zone, which spans from Highway 142 in Kenosha County to College Avenue in Milwaukee County, and traffic stops have dipped sharply, with law enforcement citing safety concerns due to a lack of shoulders. The findings came amid increased scrutiny of the work zone in the wake of a devastating crash on June 19 in which two semis burst into flames, killing both drivers and shutting down about 11 miles of the interstate for more than 12 hours.
Questions have been raised about whether the DOT should have slowed the project down, completed it in separate chunks rather than all at once, or provided shoulders for emergency pull-offs and safer traffic stops. The DOT fast-tracked the project with "aggressive scheduling," bringing the estimated completion time down from 2½ to 1½ years for the bulk of the 18-mile span, Wallace said.
With traffic volumes along I-94 increasing, the DOT wanted to "limit the exposure of all the traffic in the work zone," Wallace said, adding that "the public and people using the facility, they generally prefer to get it in and get it done as quickly as you can."
"We throw around the term 'aggressive schedule' all the time," Wallace said. "...It is an extremely aggressive schedule."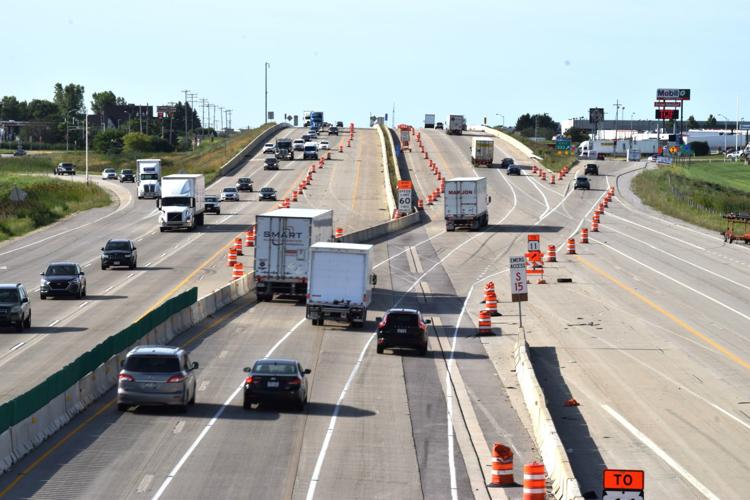 'Blitz construction'
The north segment — from Highway G to College Avenue — is on track for completion by June 2020, the month before the Democratic National Convention is set to take place in Milwaukee. Many delegates are staying in northern Illinois and will be traveling into Wisconsin daily.
The heightened pace has come at the expense of shoulders and pull-off areas, but Ryan Luck, the DOT's southeast region freeway construction chief, said that by completing the project quicker, it limits the amount of time crashes would be occurring at a higher rate, thereby cutting down the overall number of crashes.
"To take off a year on a schedule and to reap the benefits of those 240 accidents or whatever that aren't going to be there if we can do it quicker, I think that's our obligation to kind of put a good, smart package together," Luck said. "We call it 'blitz construction.'"
That "blitz construction" method came with drawbacks. It meant there was no time for temporary widening to accommodate shoulders, but Wallace said foregoing them was the best option.
"It's not as simple 'boom, you've got it,'" he said. "It takes time, it takes a ton of money and it really doesn't make a lot of sense."
Temporary shoulders along the entire construction zone would have cost from $55 million to $75 million and taken "God knows how long, right? Another year," Wallace said.
WisDOT spokesman Michael Pyritz described the project planning as "a balancing act."
"When you start the project, there's give and take on all the different things," Pyritz said. "If we knew we were adding a year to the project, how many more incidents would occur in that year that would be directly tied to the construction? … There's no perfect solution, but there is the best decisions that we can make based on the data that we have."
Fixes after June 19
In the wake of the June 19 crash, the DOT has seen positive changes in the work zone. Average travel speed is trending downward, especially when "law enforcement saturation" is applied, data provided to The Journal Times shows. At the same time, vehicles are getting through the zone more quickly, with average travel times within minutes of what they were pre-construction, the data shows.
Additionally, the State Patrol and Milwaukee, Racine and Kenosha county sheriff's departments issued a combined 1,804 traffic citations between Highway 158 in Kenosha County (about 2 miles south of the work zone) and the Mitchell Airport Interchange (about 2 miles north of the work zone).
The Racine County Sheriff's Office alone issued 816 citations in July, nearly half the combined total for the month, the data shows. That number was also about a third of the total number of traffic stops the Sheriff's Office made from January through June this year.
"If we can do it quicker, I think that's our obligation to kind of put a good, smart package together. We call it 'blitz construction.'" Ryan Luck, WisDOT construction chief for southeast freeways
"If we can do it quicker, I think that's our obligation to kind of put a good, smart package together. We call it 'blitz construction.'"

Ryan Luck, WisDOT construction chief for southeast freeways
Get local news delivered to your inbox!
Subscribe to our Daily Headlines newsletter.