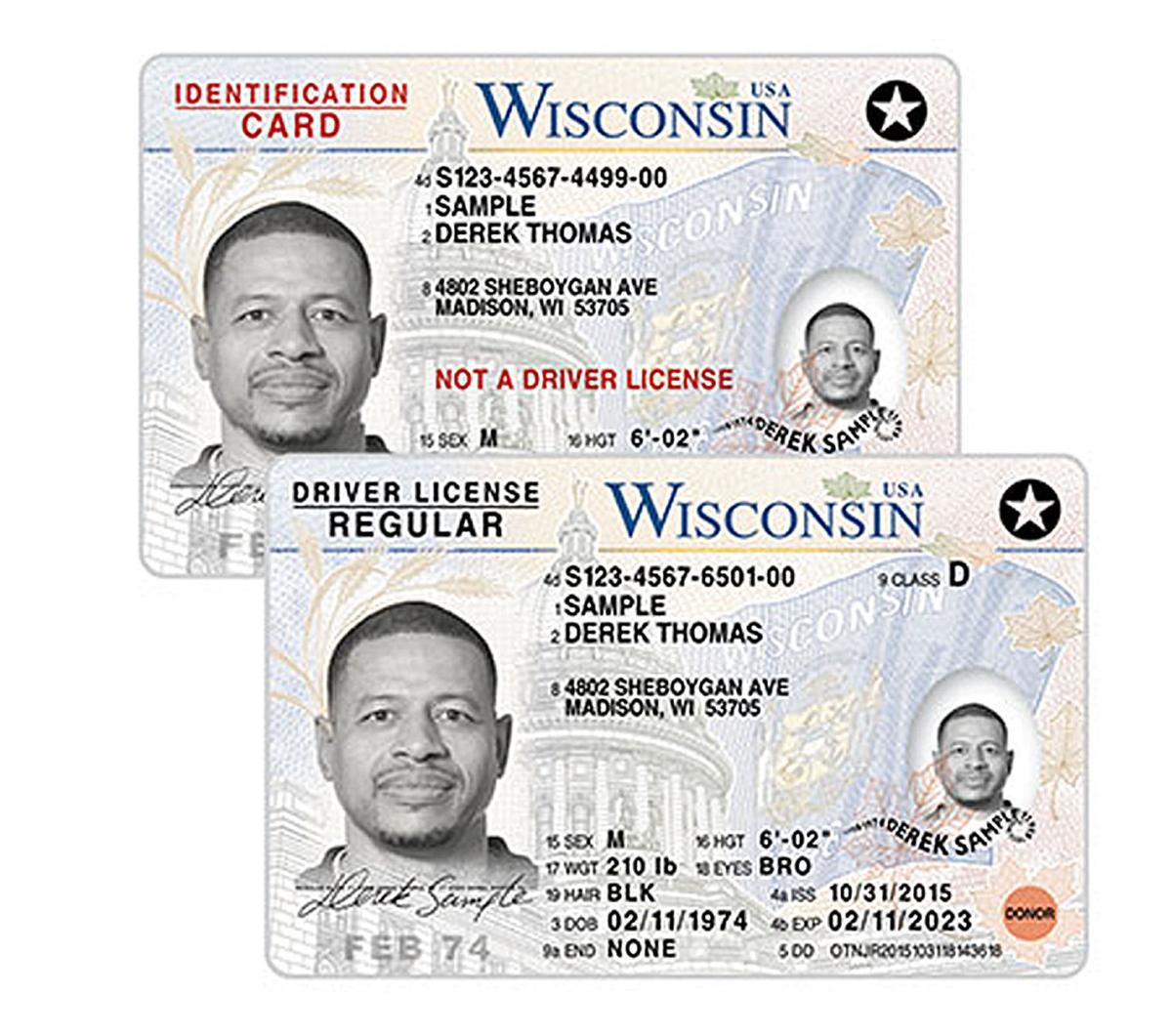 RACINE COUNTY — Fourteen years ago, movie goers may have raved about the new "Batman Begins" and rocked out to Gwen Stefani's new hit "Hollaback Girl." But, likely not many people were thinking about the REAL ID Act when the law passed in 2005.
But now the new federal law is going into effect.
To avoid any confusion, if you have a star in the upper right corner of your Wisconsin driver's license, you are fine. If you don't, and you plan to do things like fly on a plane or go to any federal buildings, it means you will need a new ID before the end of 2020.
The Wisconsin Department of Transportation provides more information regarding applying for a REAL ID online at wisconsindot.gov.
Those looking to obtain a new license will need another form of documentation, like a Social Security card, proof of address or legal presence in the U.S. or birth certificate.
Residents can go to the Racine County Register of Deeds Office to get additional copies of their marriage or birth certificates. 
Connie Cobb Madsen, county register of deeds, said residents have been coming in to get the necessary documents. 
You have free articles remaining.
Besides the star, the license will have a black-and-white photo of the person it identifies and an image of the Wisconsin State Capitol building, state flag and sugar maple leaf in the background.
According to WisDOT, text that reads "Not for Federal Purposes" is printed on non-REAL ID compliant cards in compliance with Department of Homeland Security REAL ID regulations.
At the DMV office
Racine County residents have been steadily flowing into the Department of Motor Vehicles, 9531 Rayne Road in Sturtevant, to get their new IDs with mixed results.
Racine resident Adam Wilson said he didn't have any problems filling out the paper work for the new ID.
"I did have to bring in a Social Security card and or an old ID would've been sufficient," Wilson said. "It's free and it took 10 minutes."
But Jean Rozinski called the process a "pain in the butt."
"It was my third time here," Jean Rozinski said, adding that the previous two times she came she brought the wrong marriage and birth certificate.
Gary Rozinski, Jean's husband, said he plans to renew his next year.