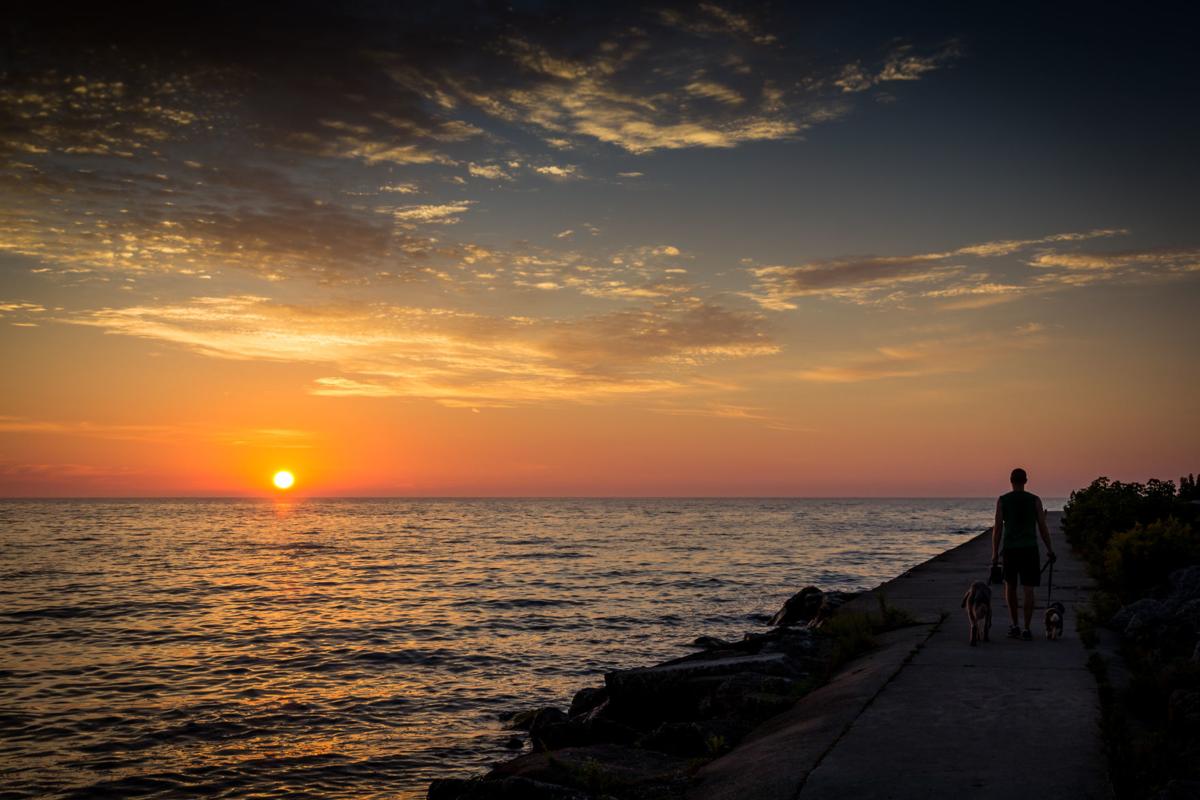 RACINE COUNTY — Environmentalists are a step closer in their quest to challenge the Foxconn Technology Group project in Mount Pleasant.
At the end of May, the Midwest Environmental Advocates filed a petition for a "contested case hearing," related to the City of Racine's request to divert up to 7 million gallons of water per day to the Village of Mount Pleasant, which will mostly be used for Foxconn.
Mount Pleasant is considered to be a "straddling community," which means part of the village is within the Great Lakes basin and the part that the water is being diverted to, the Foxconn area, is outside of the basin.
Midwest Environmental Advocates, a nonprofit environmental law center, is challenging the DNR on the basis that it is in violation of the Great Lakes-St. Lawrence River Basin Water Resources Compact (the "Great Lakes Compact"), particularly on the condition that the water being diverted must be used for a public purpose.
On Wednesday, the Wisconsin Department of Natural Resources sent a letter saying the Midwest Environmental Advocates was granted a "contested case hearing" to challenge the DNR's interpretation of "public water supply purposes."
A date for the hearing has not been set yet. None of the petitioners represented by the Midwest Environmental Advocates are "approval holders" in this situation which could have an impact on the final decision.
Jodi Habush Sinykin, attorney for Midwest Environmental Advocates, said this is "welcome news" to their petitioners.
"It comes at a time of renewed support round the region for a strong Great Lakes Compact, whose core principles are honored in keeping with the letter and spirit of the agreement," Habush Sinykin said.
Worry it would create 'loophole'
In the past, DNR officials have said the compact requires any "consumptive use" greater than 5 million gallons per day to obtain the approval of the other states and provinces in the compact. However the proposal by the city includes a consumptive use of 2.7 million gallons, not requiring a vote.
DNR officials have also said Foxconn plans to use 5.8 million gallons per day and is expected to return 4.3 million gallons to the Racine wastewater treatment plant for it to be tested and put back in Lake Michigan.
Environmental advocates worry that allowing Foxconn to have access to Lake Michigan would set a dangerous precedent for other communities.
"We determined it vital to challenge Wisconsin's approval of the diversion request for Foxconn," said Jimmy Parra, staff attorney for Midwest Environmental Advocates. "Because Wisconsin DNR's interpretation of public water supply purposes, if not corrected, creates a glaring loophole that opens our region to a potential onslaught of diversions to other private entities, jeopardizing the intent and integrity of the Great Lakes Compact."
However, according to the DNR letter, it is not clear if the hearing would change the department's decision. In the letter it states the "petition does not allege a dispute of material act, as required by Wisconsin Statute 227.41 (1)(d), so petitioners may not seek review of approval on that basis. However petitions all submitted comments in the public comment process … for the approval, so petitions may seek a review of the approval on that basis."
The letter also goes on to say that nothing in the state statues that says "providing that the approval does not become effective if it is challenged by a person who is not the approval holder. Therefore the WDNR's conclusion is that the petition does not stay the effectiveness of the approval."
"Because Wisconsin DNR's interpretation of public water supply purposes, if not corrected, creates a glaring loophole that opens our region to a potential onslaught of diversions to other private entities, jeopardizing the intent and integrity of the Great Lakes Compact." — Jimmy Parra, staff attorney for Midwest Environmental Advocates
"Because Wisconsin DNR's interpretation of public water supply purposes, if not corrected, creates a glaring loophole that opens our region to a potential onslaught of diversions to other private entities, jeopardizing the intent and integrity of the Great Lakes Compact."

— Jimmy Parra, staff attorney for Midwest Environmental Advocates