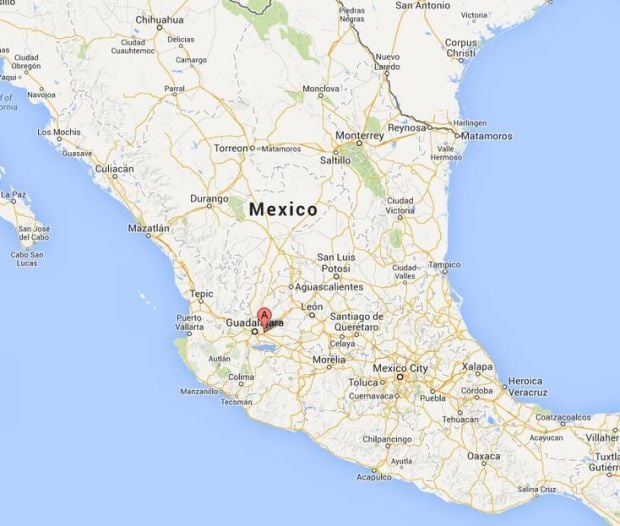 RACINE — Mayor John Dickert is spending time in Mexico this week.
You won't see him on a beach in Cancun or Acapulco, however.
He'll be in the land-locked city of Zapotlanejo in the state of Jalisco.
Located about 935 miles south of the U.S. border and 24 miles east of Guadalajara, the small city became one of Racine's Sister Cities in 2008.
According to minutes from a Nov. 12 Sister City Planning Committee, Dickert received an invitation from officials in the city this fall inviting him and members of Racine's Sister City delegation to visit their community in mid-January for a local celebration. The plan, according to the minutes, was to have Dickert, members of the delegation, and representatives from Cree Lighting spend about four days in the city, leaving Wednesday, Jan. 15.
On Wednesday City Administrator Tom Friedel confirmed that Dickert had left for the trip early Wednesday morning. Friedel did not know what members of the Sister City delegation had also flown out.
The Sister City Delegation's trip to Mexico comes less than two months after funding for the longtime program was threatened during 2014 budget negotiations.
In November an amendment made by Alderman Eddie Diehl to cut the program's funding from $10,000 a year to $100 in an effort to restore funding to the Racine Concert Band was initially approved by the City Council. It was later tossed, however, after members of the Sister City Planning Committee said the funding cut would essentially kill the program.
Dickert also pushed to have the funding restored, stating that program initiatives have shifted from being purely cultural exchanges to "trade missions."
Administrative Assistant Greg Bach said Wednesday that he won't know the cost of Dickert's flight to the city until after the delegation returns to Racine on Saturday. Bach also could not say how many people made the trip to the city.
"The (Sister City Planning Committee) handles all the logistics," he said.
Friedel said City Hall typically pays for any trip a mayor makes to a Sister City, adding that anyone else making the trip must cover the cost themselves. When Dickert traveled to Montélimar, France in July for a Sister Cities trip City Hall paid for his $1,648 ticket.