RACINE — Championship fever broke out Tuesday night in Downtown Racine as fans of the Milwaukee Bucks cheered an NBA championship during a celebration at Monument Square, temporarily renamed Deer District Racine.
Get full access to exclusive content from The Journal Times and journaltimes.com for one year at this special rate.
"It feels great," Bucks fan Jeanette Fiorita said. "It's been a long time coming."
Fiorita joined an estimated 500 fans who gathered at Monument Square to watch Game 6 of the NBA Finals on big-screen TVs, in a public watch party organized by Racine city officials, who temporarily renamed the square Deer District Racine.
A back-and-forth battle with the Phoenix Suns kept the crowd on edge most of the night. But when the Bucks' victory became apparent in the game's closing minutes, jubilant fans launched into a wild celebration.
It was the team's first world championship in 50 years.
Jason McMillian of Racine said the championship was sweet payback for many years of dedicated support from fans like him.
Especially considering the recent turmoil of an apparent falling-out between the Green Bay Packers and NFL MVP quarterback Aaron Rodgers, McMillian said seeing the Bucks in championship glory has been a pleasant change of pace.
"It means everything for the state of Wisconsin," he said.
Racine city officials turned Monument Square into a public viewing spot for fans, after watching thousands of fans similarly pack into the outdoor Deer District next to Fiserv Forum in Downtown Milwaukee during the team's postseason run to the championship.
Racine Alderman Jeff Coe turned out Tuesday night to join the fun, marveling at the civic pride on display from Racine residents for a basketball team that plays miles away, and one county to the north, in Milwaukee.
Coe said he also was pleased to see a diverse group gathered at Monument Square to savor the moment together.
"It's the most amazing thing I can imagine," he said. "This is our team, too, absolutely."
Racine police were on hand throughout the night, but officers reported no problems with crowd control.
Fans packed Monument Square Tuesday night, gathering around numerous big-screen TVs available to watch the game. They danced to music, drank beer, laughed together, and in the end cheered Wisconsin's NBA championship.
Ben Crenshaw of Racine said he was in attendance some 20 years ago when the Bucks narrowly missed the NBA Finals by losing in the Eastern Conference finals to the Philadelphia 76ers.
Crenshaw said he stuck by the Bucks despite such setbacks, and he welcomed Tuesday night's championship moment as sweet redemption.
"I feel like I accomplished something," he said. "The Bucks were always my team — always."
Photo gallery: Bucks fans celebrate a championship on Monument Square, aka Deer District Racine
Karla Creuziger and Amanda Creuziger of Racine at Bucks watch party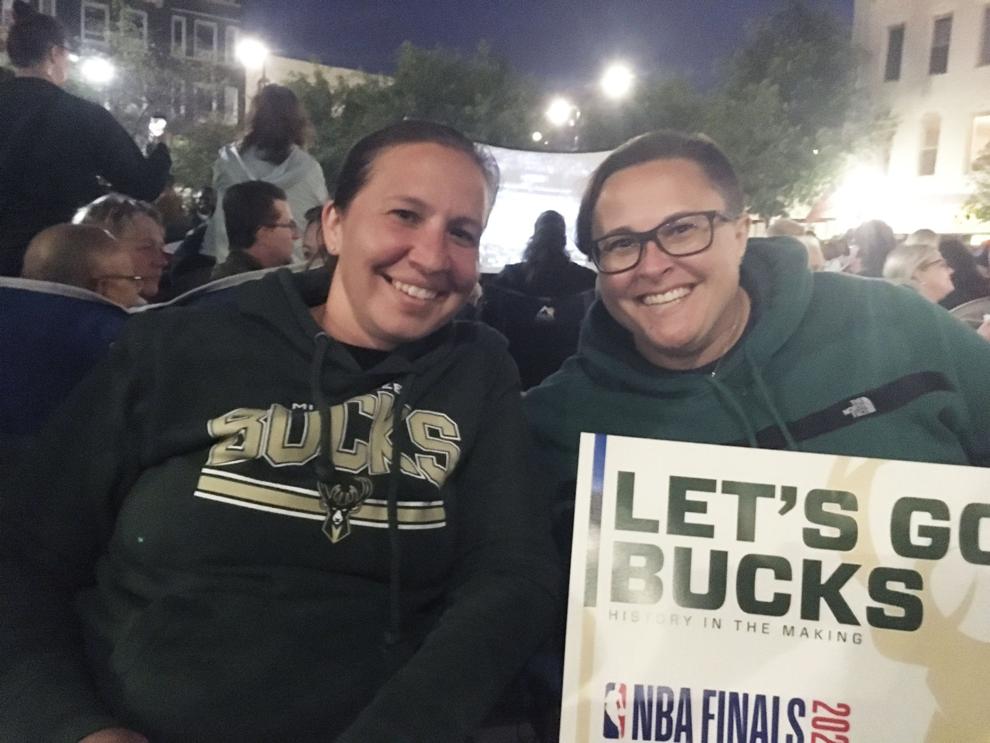 Santiago Anaya stands on elevated stoop during Bucks championship watch party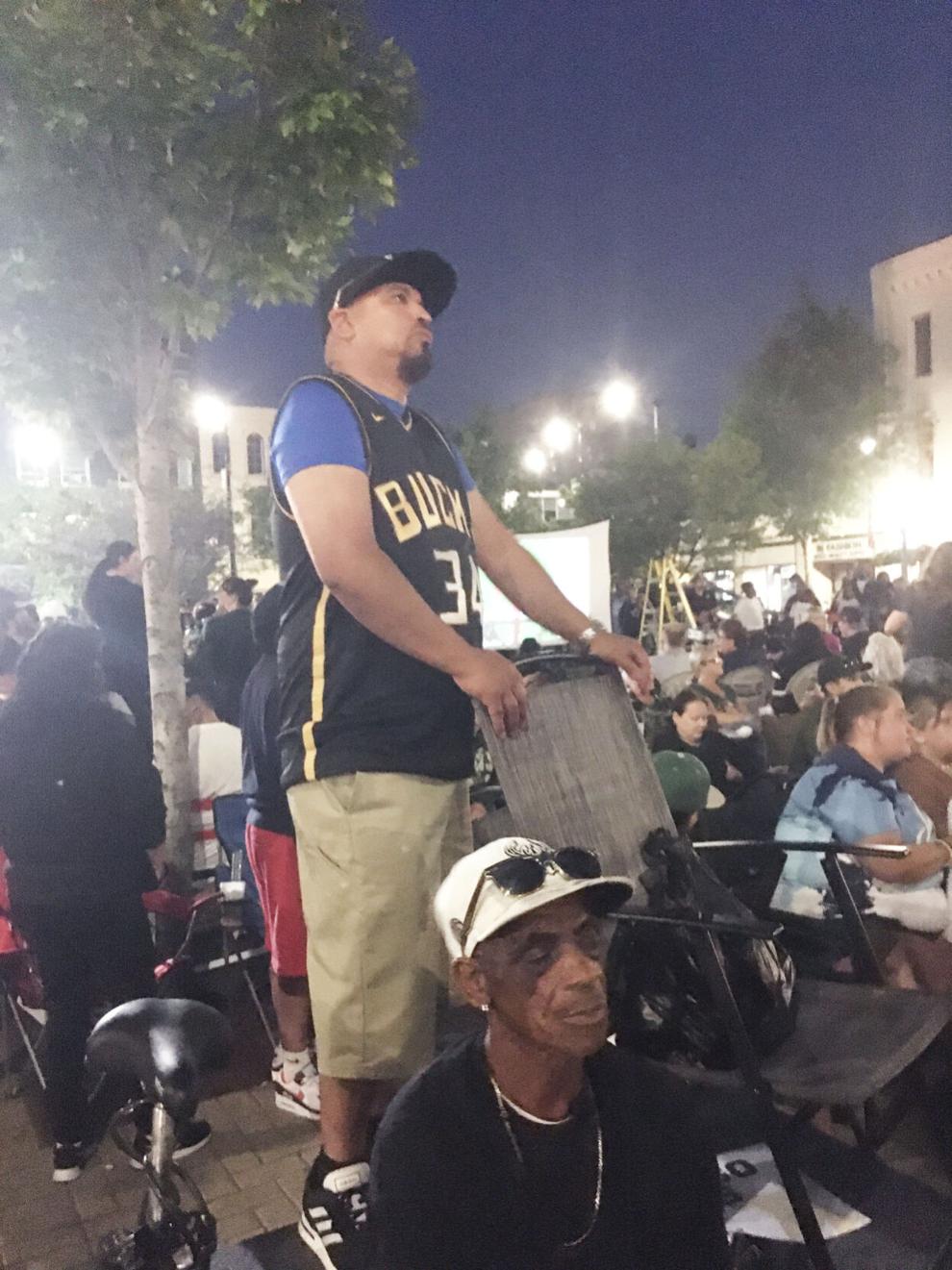 Fans watch game anxiously during back and forth battle at Bucks championship watch party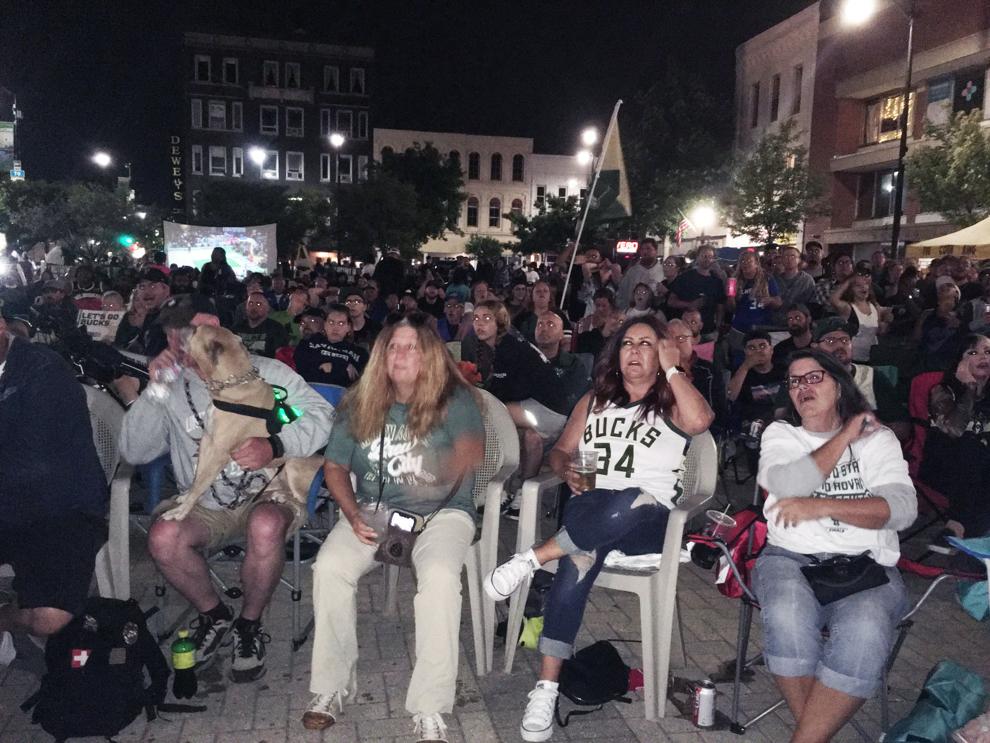 Denise Smith pumps her fist in celebration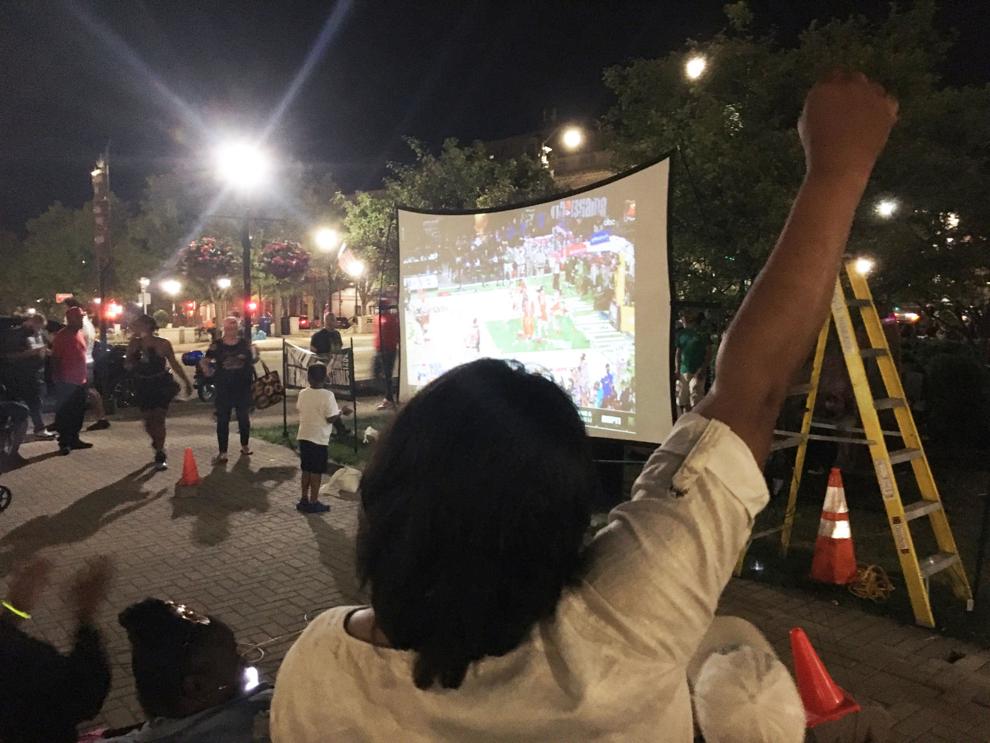 Marianne Burks of Mount Pleasant works the noise makers at Bucks watch party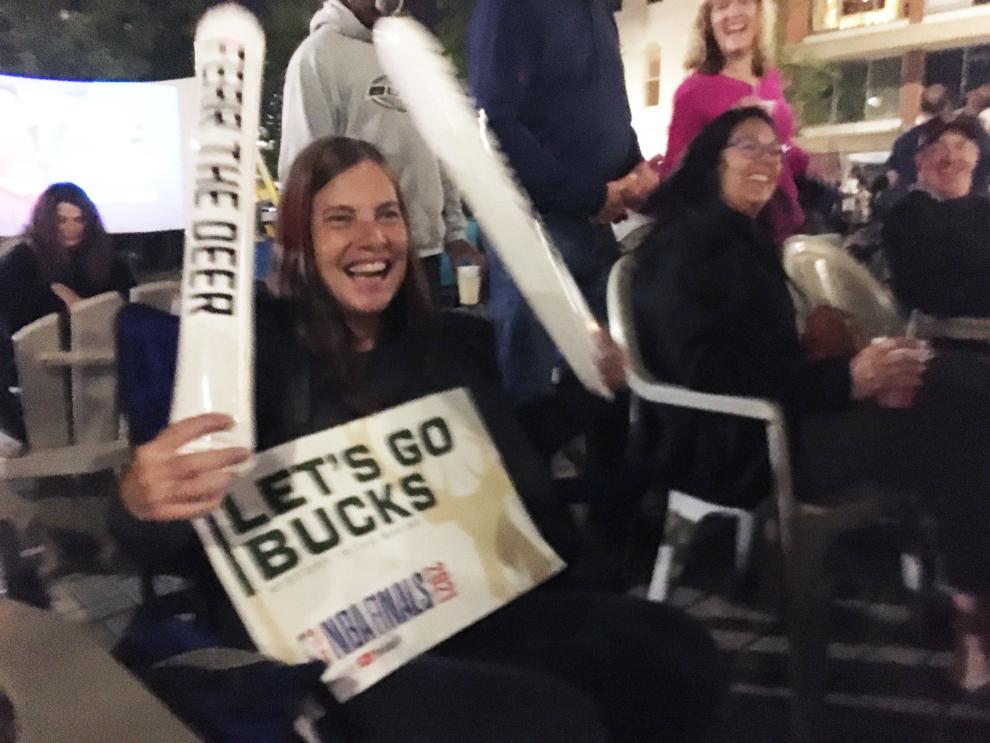 Sam Jones and Allen Jones relax during Bucks championship watch party in Racine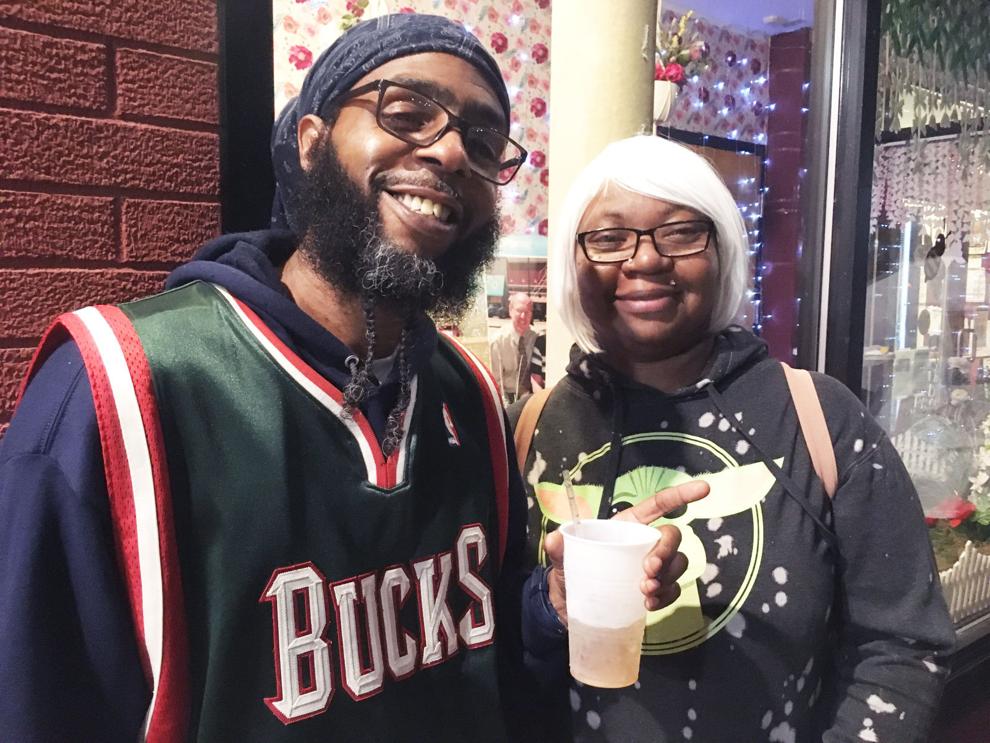 Ramon Rodriguez and Irania Rodriguez endure tense game at Bucks championship event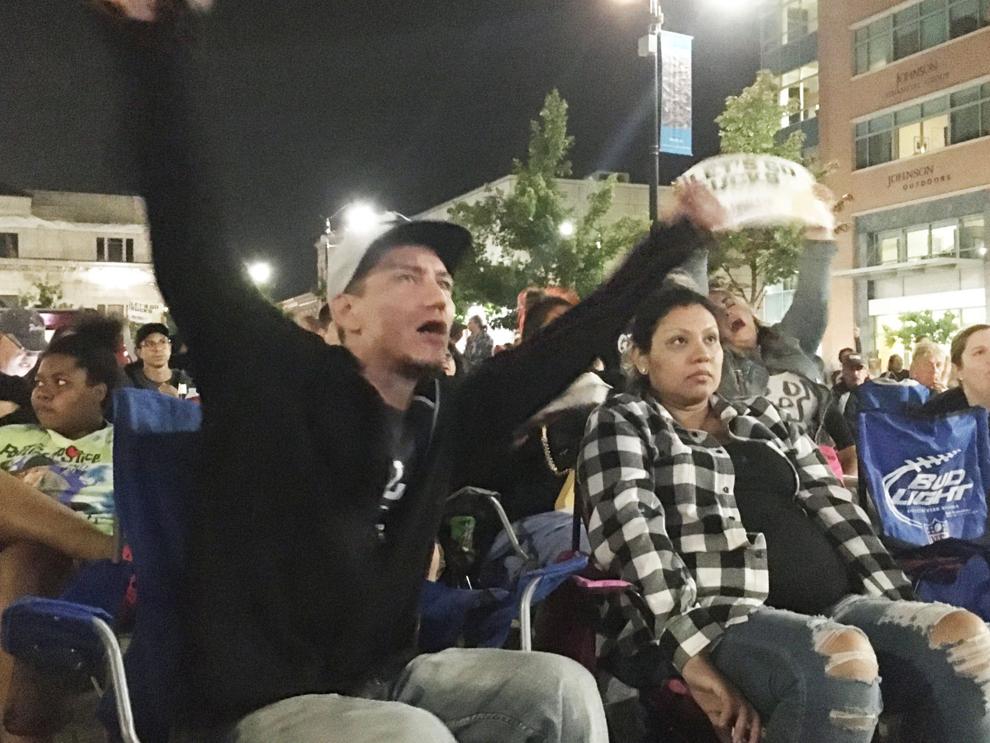 Fans celebrate Bucks championship with explosion of excitement in Racine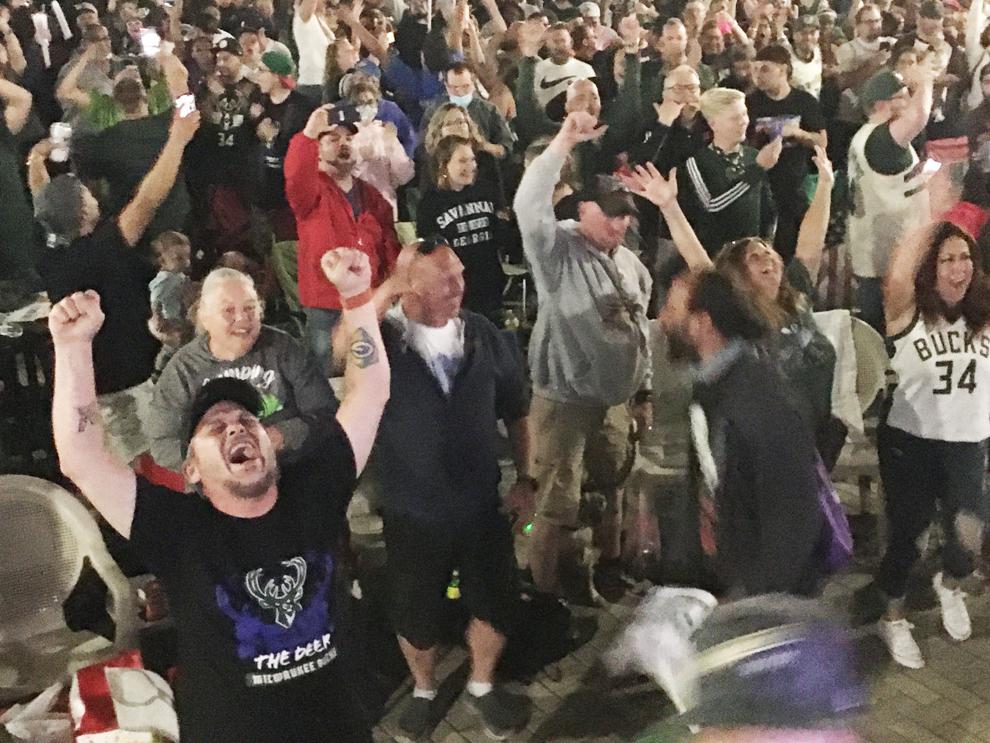 Families and friends celebrate Bucks championship at Monument Square in Racine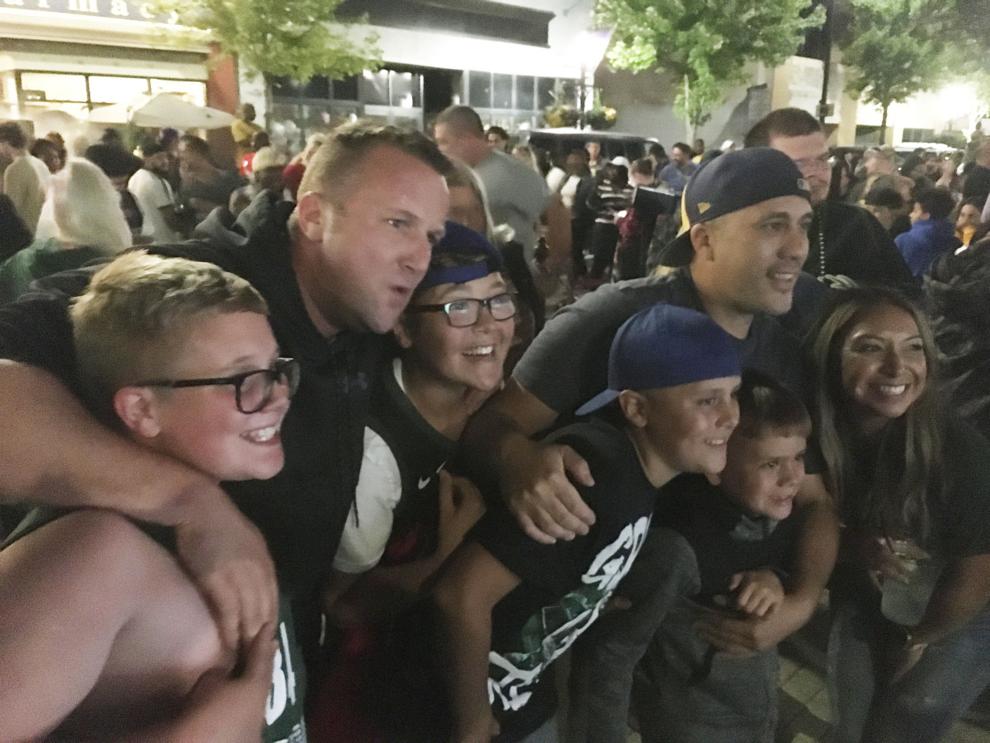 Teresa Lopez and boyfriend Ben Crenshaw join the celebration of a Bucks championship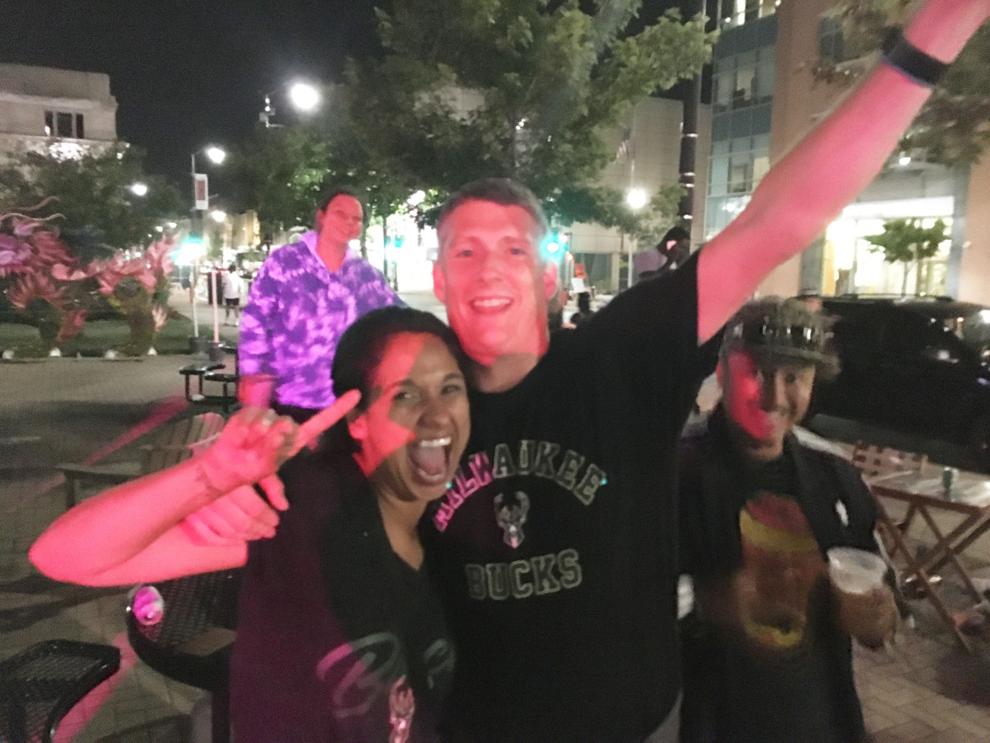 Jason McMillian smiles and cheers the victory of Bucks championship victory