CALEDONIA — A crowd of more than 80 people packed the Caledonia Village Hall on Monday night to listen to and weigh in on the battle of the over the proposed Culver's at the intersection of highways 38 and 31. But the developers of the restaurant may have already won the war.
The Caledonia Village Board Monday unanimously voted in favor of allowing the proposed fast-food restaurant to move forward, miffing hundreds of community members who signed online petitions and spoke out at village meetings opposing the proposed new location of the custard-and-butterburger chain.
Monday's debate lasted more than an hour. By the time the Village Board approved a change  to the village's comprehensive plan and a zoning change (after 8 p.m), most of those in attendance had already left. They appeared to realize what was going to happen; they had lost.
There are still hurdles to be cleared — Mount Pleasant still needs to pass a similar zoning change next week, since the property in question straddles the Mount Pleasant-Caledonia border — but this was the biggest thing standing in the way of Racine County's fourth Culver's.
Mostly negative responses
Marc Silverman, a candidate for village trustee in this spring's election and a leader in the opposition effort, said he believes that the only reason the Village Board approved the plan was because of how poorly the village's business districts have performed thus far, particularly the still mostly empty DeBack Farms Business Park along Interstate 94.
His unrest started because he didn't want a Culver's and a gas station next to his property, especially since they could replace about 6 acres of wildlife-filled woodland connected to the Root River's ecosystem to the east.
"This is not planning that's going on here. This is a kneejerk response (by the village) to someone offering some money," Silverman said.
The few who spoke in favor of the Culver's complimented the work of the Haman brothers. The Hamans are proposing the new restaurant. They already own four other Culver's locations, including two in Racine County.
"Whenever we do a youth event or kids outreach … they are always first in line to say, 'How can we help out?' " Great Lakes Church Pastor Rex Hamilton said.
Matt Montemurro, the president and CEO of Racine Area Manufacturers And Commerce, added that Caledonia's "residential tax base won't be able to keep up with the actual costs of police, fire (or) public works," without new business.
Sending out business-friendly signals by approving small businesses like Culver's could pave the way for bigger developments, he said.
"In my opinion, Caledonia is too reliant on homeowners as a tax base for everything we currently do. At some point the tax base must increase," Montemurro said. "By inviting and welcoming businesses into this community, you invite and welcome jobs."
You have free articles remaining.
Opponents had a list of concerns with the proposal:
That green space should be protected.
That the restaurant could shrink surrounding property values.
That the highway 31/38 intersection is too busy and too susceptible to crashes as is; Village President Jim Dobbs pointed out that the average number of crashes per month was 1.2, a number he didn't expect to increase much (if at all) if a restaurant is built at the corner.
That there are less disruptive locations for a new restaurant.
And that the village shouldn't be so willing to change its comprehensive plan that residents had hoped they could rely on.
Elected officials responded by saying that they believed some of the concerns were unfounded.
As for a restaurant not fitting in with the area, Dobbs outright disagreed with that assessment. Considering the amount of traffic along 31 and 38 already, he felt the corner was a near-perfect fit.
"This is an appropriate place for a fast-food restaurant in my mind," he said. "This is where something like a fast-food restaurant goes, at a major intersection."
Several residents asked why the Culver's wasn't going to replace a vacant building in an already established business corridor — such as along the struggling northern tip of Douglas Avenue, where a vacant Blockbuster and forgotten gas station take up space.
"What we really need to do is recycle, reuse what is empty," said Joanne Haysmer-Wachs, a Three Mile Road resident.
Each of the trustees would like that too, but "we are not here to question their business plan. We can't do that," Trustee Lee Wishau said of the Hamans. "Would I like to see this go in on an existing commercial location? Of course I would."
Silverman distributed flyers in the days leading up to the meeting that claimed "Caledonia is planning to cover every square mile with urban uses."
Neighbors did get some consolation. The village plans an update to its zoning code that would require a setback between residential homes and businesses. Many municipalities have a guaranteed buffer on the books; Caledonia doesn't at the moment.
The Village Board intends to make that change before the Hamans come forward with a site plan or conditional use proposal.
This story has been corrected from an earlier version. A developer currently owns the property. 
The results are in ...
Looking for a great fish fry place in Racine County? These restaurants are the best fish fry spots in Racine County, according to our readers and the results of our 2019 Best of Racine County contest.
#10 - Buckets Pub, 2031 Lathrop Ave., Racine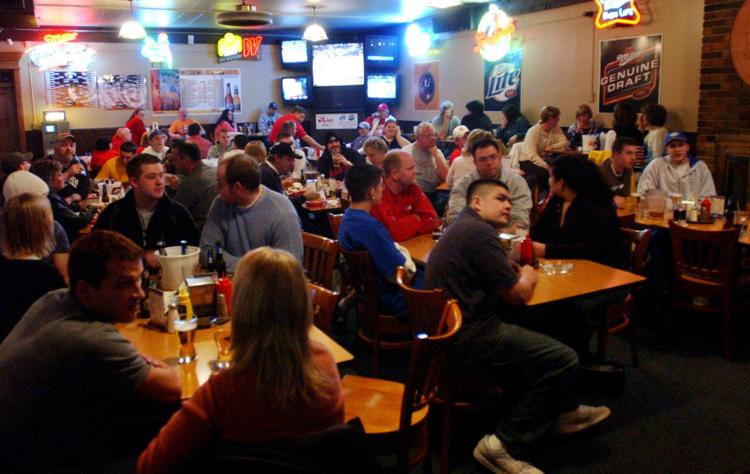 #7 - Culver's, 5801 21st St., Racine
#6- Buca's Bar & Grill, 4234 Douglas Ave., Caledonia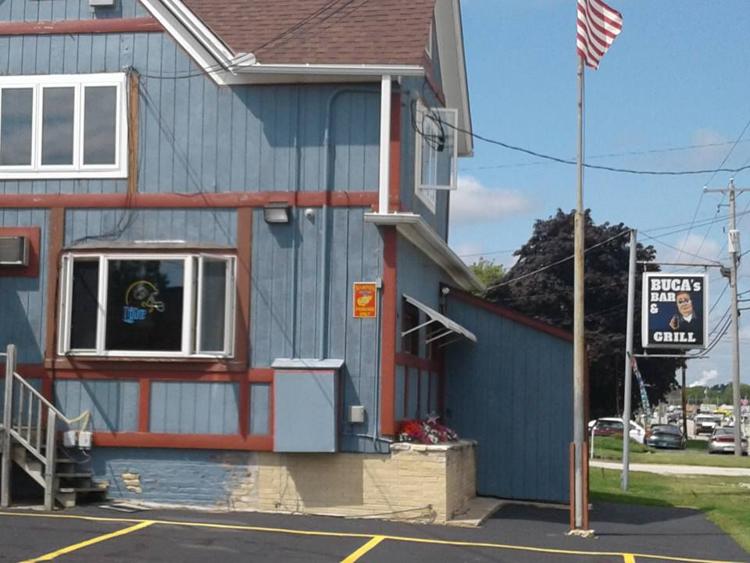 #4 - Danny's Meats & Catering, 1317 4 Mile Road, Caledonia
#2 - Joey's Yardarm, 920 Erie St., Racine
#1 - Joey's West, 9825 Kraut Road, Franksville
"This is an appropriate place for a fast-food restaurant in my mind. This is where something like a fast-food restaurant goes, at a major intersection."

Jim Dobbs, Caledonia village president