RACINE — The Racine Police Department has long struggled to recruit a police force as diverse as the population it serves.
The issue was discussed in a Journal Times article with the headline, "Cop force still white, male" with the subtitle "Few minorities, women with the department."
That was in 1992. Since then, the number of nonwhite sworn officers at the RPD has risen, but progress has been slow.
In 2020, former RPD Chief Art Howell discussed an idea he had for diversifying the police force that focused on recruiting the city's youth.
The city now has two programs that introduce a career in law enforcement to young people.
The RPD has a cadet program and Racine Unified School District offers public safety classes for high schoolers.
The RPD cadet program has four paid positions, and the participants are employed by the City of Racine.
The four cadets are college students from Racine. At its inception, the program was described as allowing young people interested in law enforcement to "test drive" the profession.
"We've seen, in my opinion, Racine Police Department try to be more accountable, try to be more transparent, and I've seen the changes," Scroggins-Powell said.
But three years after George Floyd's death, the question remains: Have law enforcement agencies become more reflective of the communities they serve?
Currently, RPD has a workforce of 160 full-time and part-time sworn personnel, not counting administrative staff.
Diversity underrepresentation in policing
Data gathered from October 2022 to May 2023 from nearly 120 law enforcement agencies in 14 states shows frequent disparity in the racial and ethnic makeup of the agencies compared to the communities they are hired to protect and serve.

Of those workers, 126 (78.75%) are white, 20 (12.5%) are Black, 13 (8.3%) are Hispanic/Latinx and 1 (0.63%) is Native American/First Nation.
By comparison, the demographic breakdown for the City of Racine is 48.8% white, 22.7% Black, 23.3% Hispanic/Latinx and 0.5% Native American/First Nation.
The department has no sworn members who are Asian/Pacific Islander, and residents of the city identifying as such account for 0.8% of the city's population.
RPD Chief Maurice Robinson wrote in an email that the department actively participates in the City of Racine's diversity, equity and inclusion plan.
For the first time, according to Robinson, RPD is recruiting at historically Black colleges and universities Central State and Kentucky State.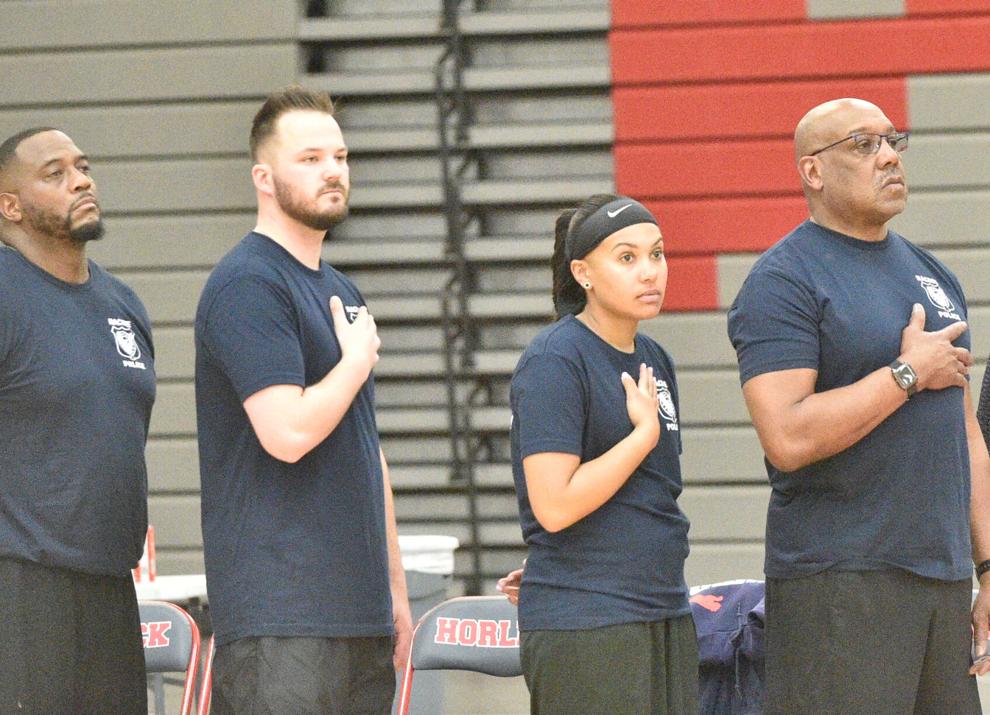 "We believe that a department that is representative of its population demographics is perceived as fair and impartial in its citizen contacts," Robinson wrote. "A department that is more racially and gender diverse is perceived as more sensitive to the needs of its citizens."
When police departments reflect the communities they serve, "you have a greater sense of community trust," Scroggins-Powell said. "People tend to trust people that look like them, so representation does matter."
The RPD recruiting at HBCUs is "an absolutely great thing," Scroggins-Powell said. "To try to recruit people that match that demographic to work in our community, I think it can only be a plus."
To increase accountability, Scroggins-Powell believes community members should have more input on RPD policies, processes and procedures as well.
"There should be members of each community sitting at the table when key decisions are being made," Scroggins-Powell said. "The more the community can be involved in these processes, I think we're going to see an increase in community trust of law enforcement, and it's going to make our community safer because officers will be able to work within the community, and people won't always see them as people that only come into the neighborhood to arrest, only come into the neighborhood when there's a problem."
Gateway Technical College has a police officer academy and jail officer academy, along with a specialty academy for officers and civilians.
Area law enforcement agencies send new hires to the Gateway academies, where Rich Stein, Gateway director of law enforcement training, said diversity training is key.
"It's up to us to … really work on the diversity component," Stein said. "That's diversity of experience, diversity of thought, diversity of culture, really giving them as broad an understanding of the experiences that they may not have in their life."
Scroggins-Powell shared a similar sentiment, noting that diversity means many things. She said potential officer hires should receive unconscious bias screenings and that diversity training should be an ongoing part of law enforcement jobs.
"We talk a lot about diversity, and we know that looks like color, we know that looks like gender," Scroggins-Powell said. "What about culture? Understanding culture is key. Things like body language, verbal interactions, all of that is part of cultural awareness … I think it's important that diversity training includes all of that. It has to be the sum total of all of it. It can't be just about racial demographics. It can't be just about gender or sexual orientation. It has to be inclusive of it all, and I don't believe it's a one-day workshop."
Stein said it is key for officers to develop empathy and cultural competency, as is having police departments representative of where they work.
"There's value in having a department reflect the community that they serve," Stein said. "That component is vital: Seeing yourself reflected in the people that are policing you."
More than 60 images from demonstrations in Racine on June 2, 2020
The beat of the drum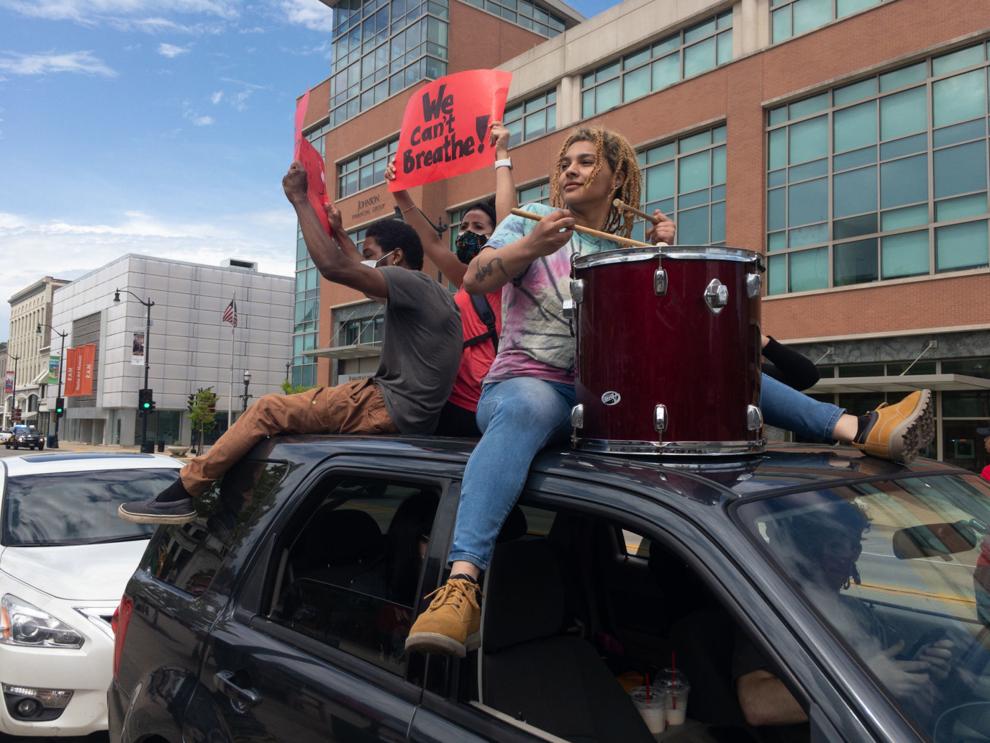 No justice, no peace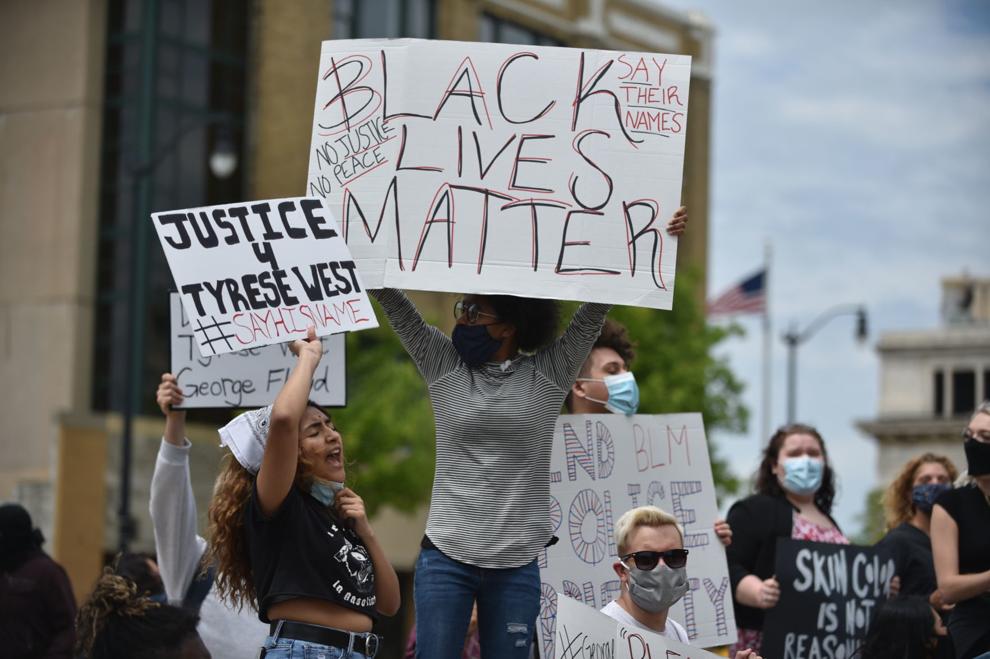 Sitting in the street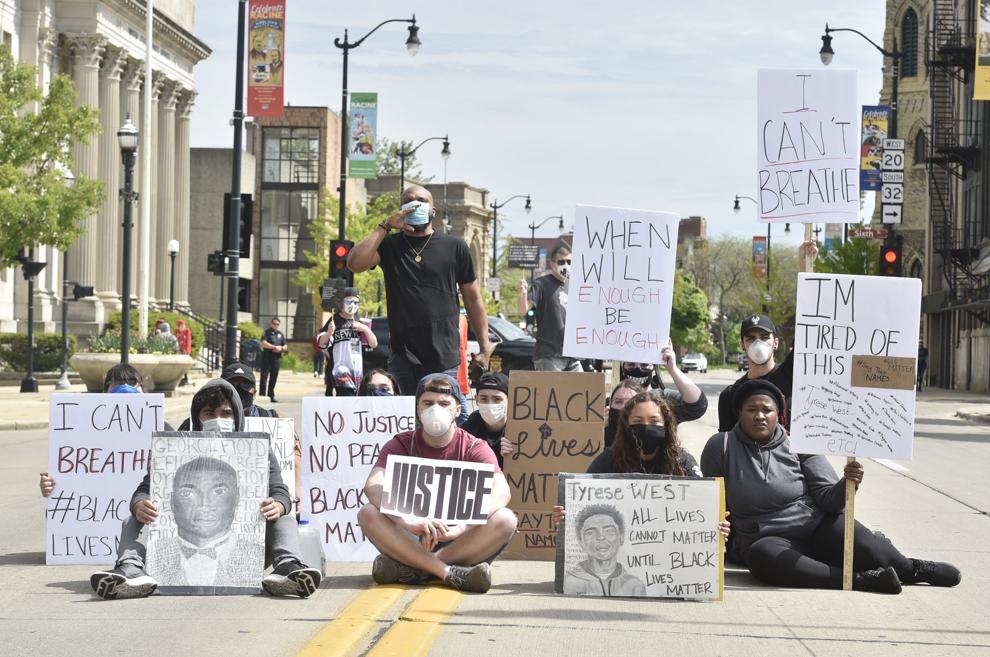 Monday's protest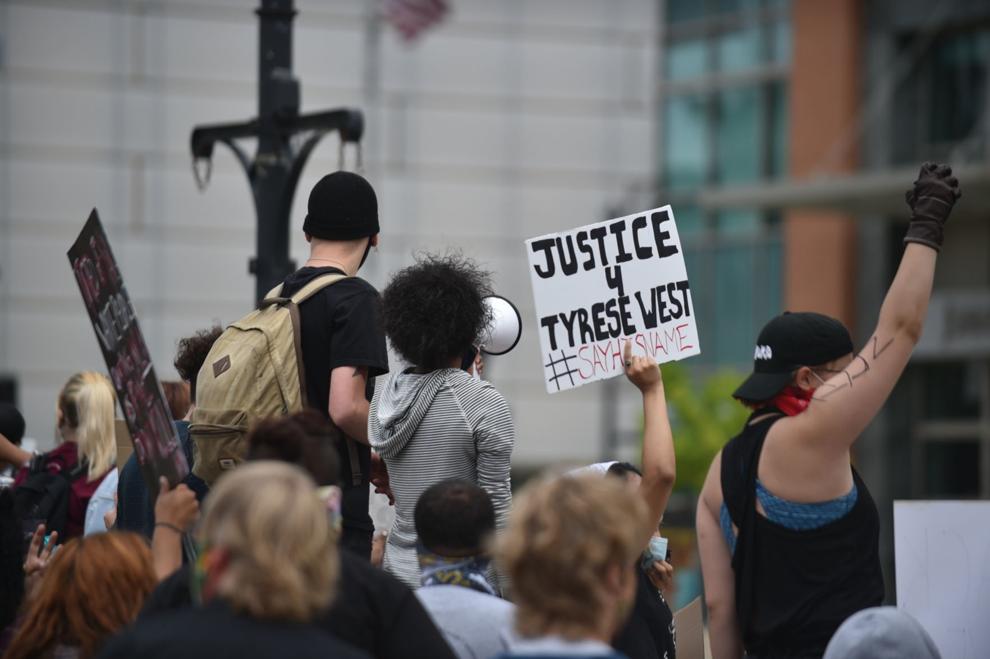 Monday's protest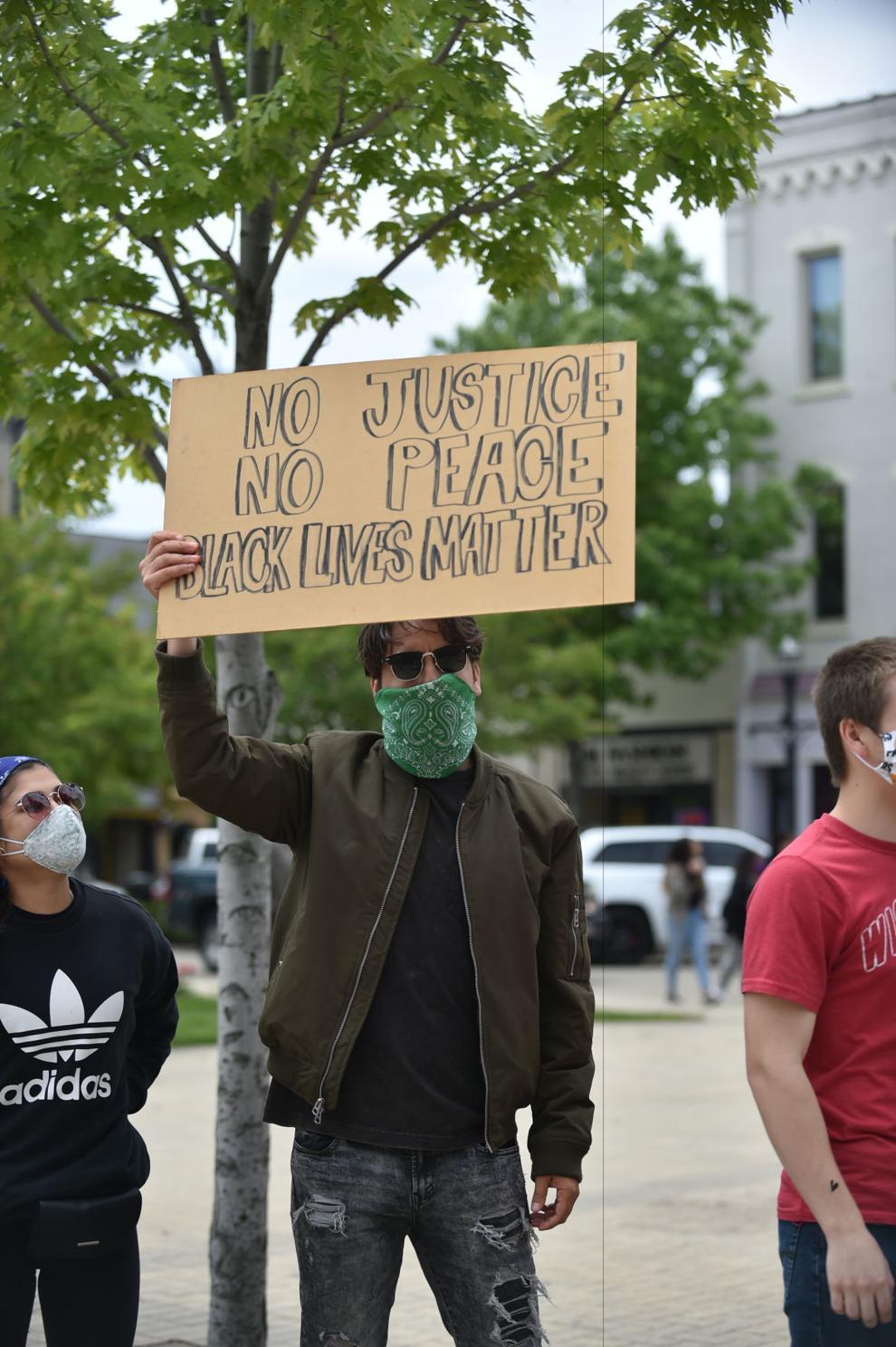 We will not be silenced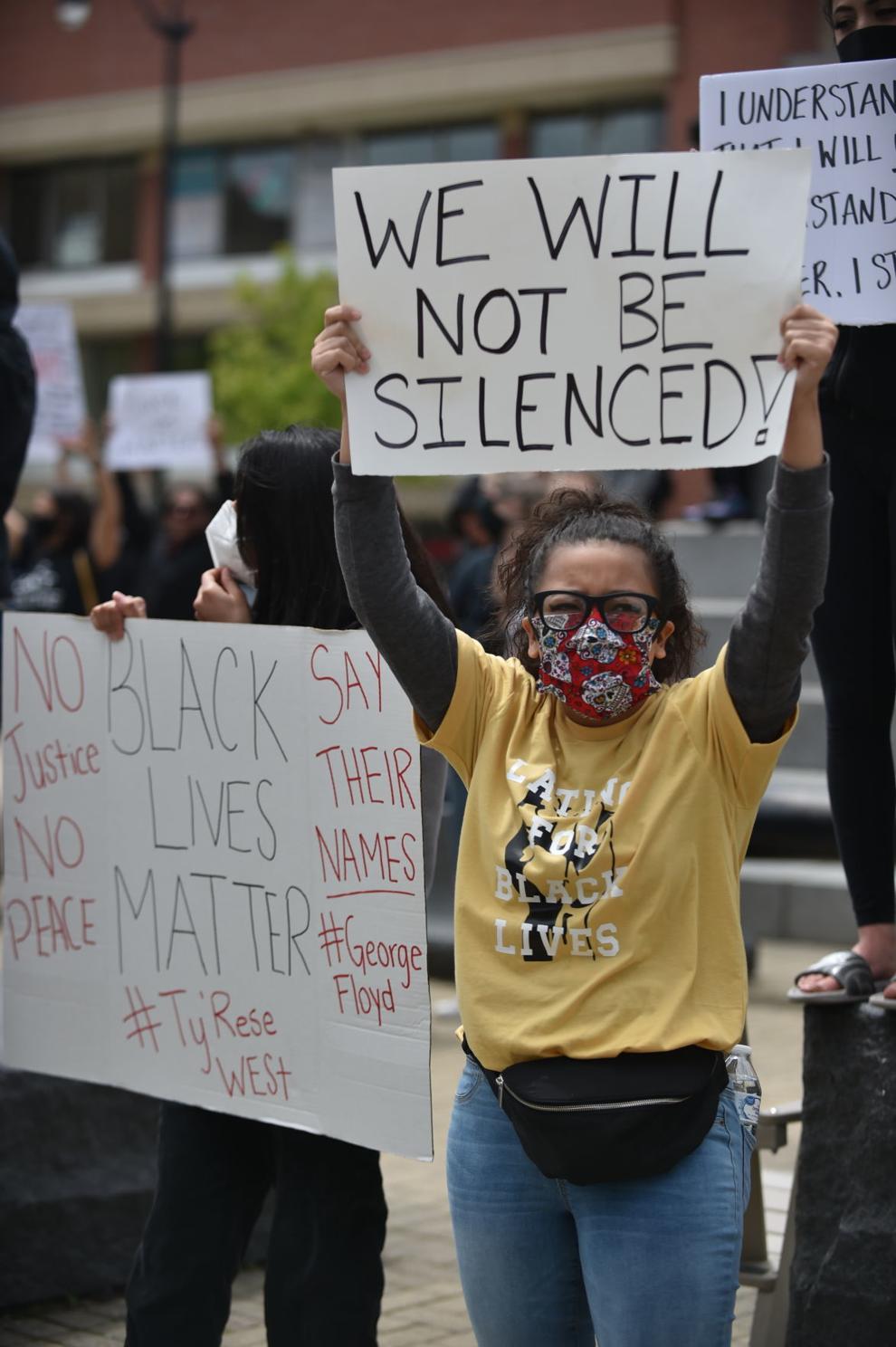 Say it louder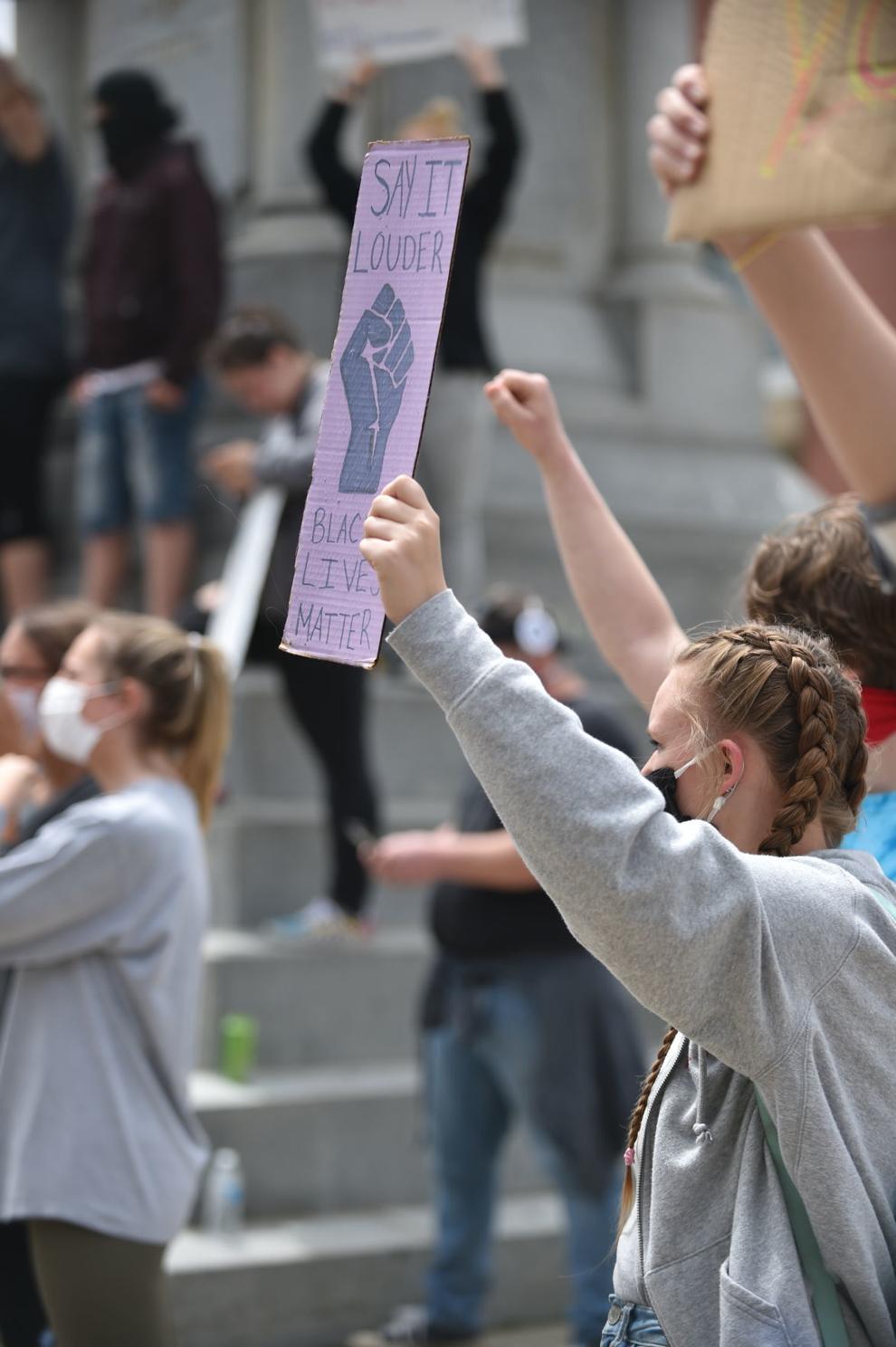 Love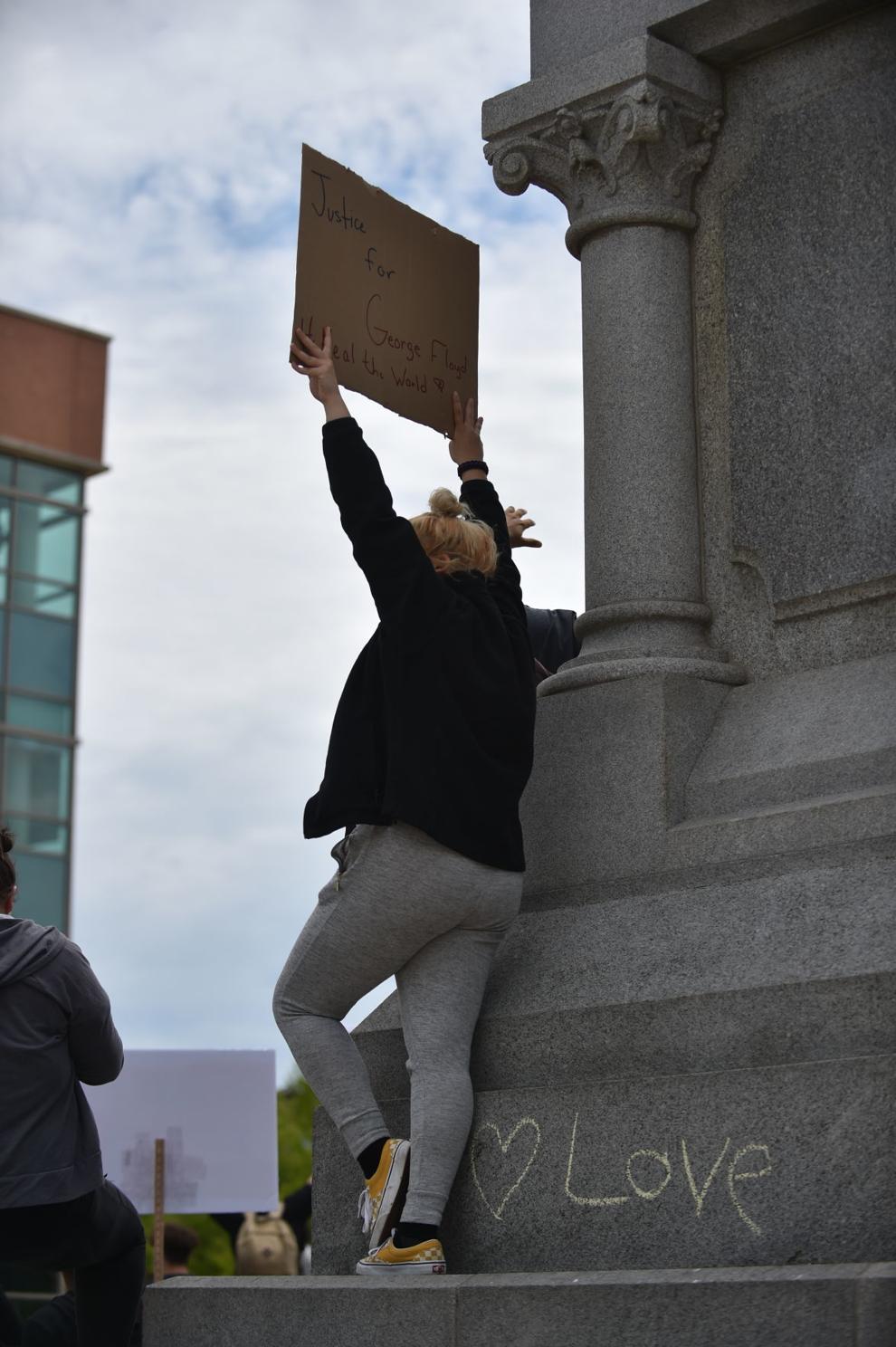 Washington Avenue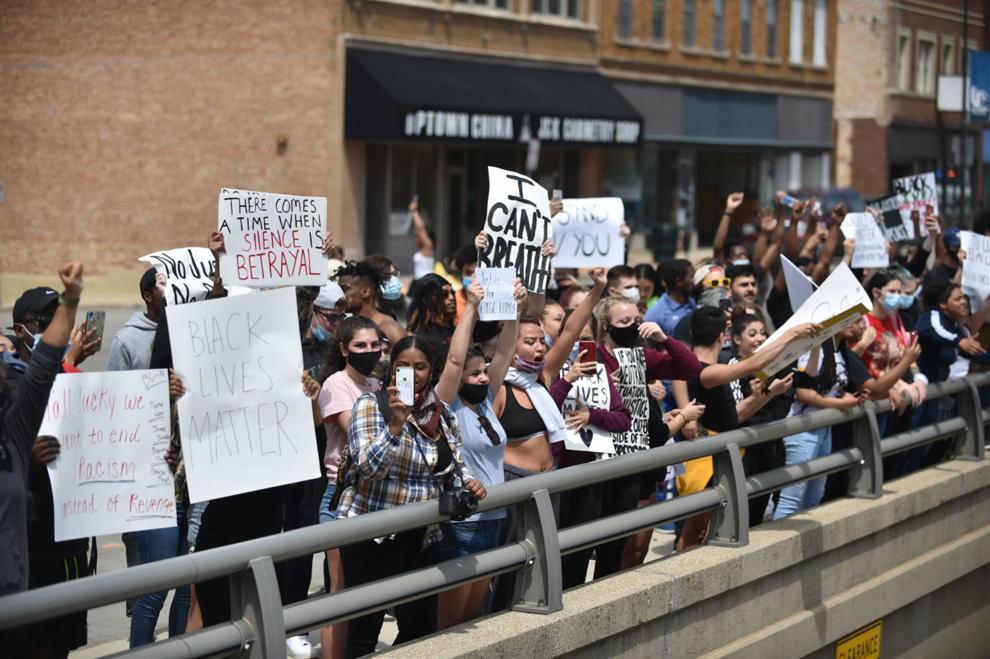 Latinx for black lives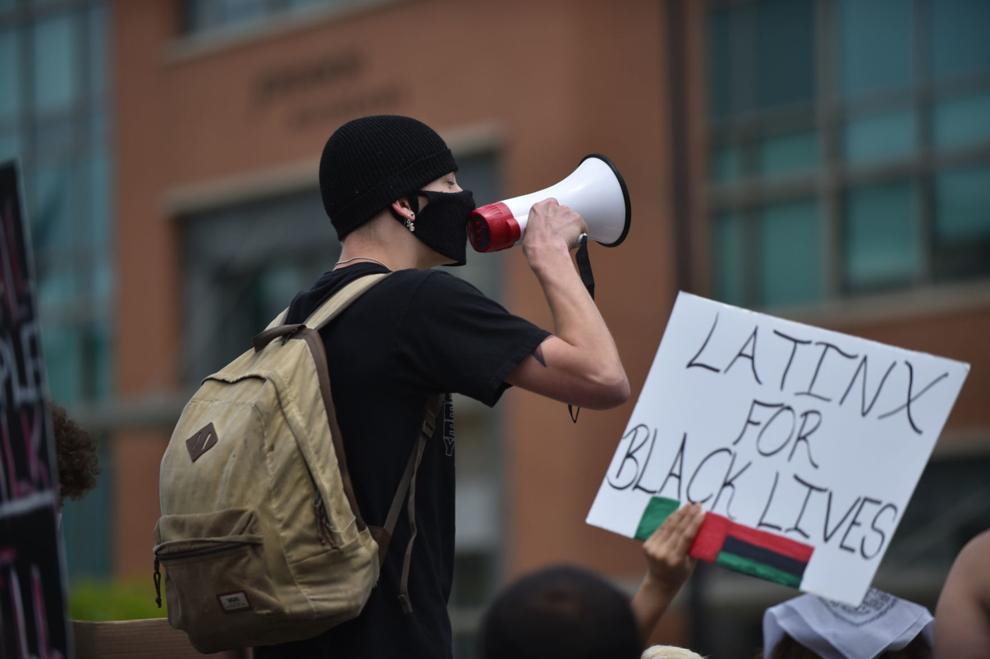 Respect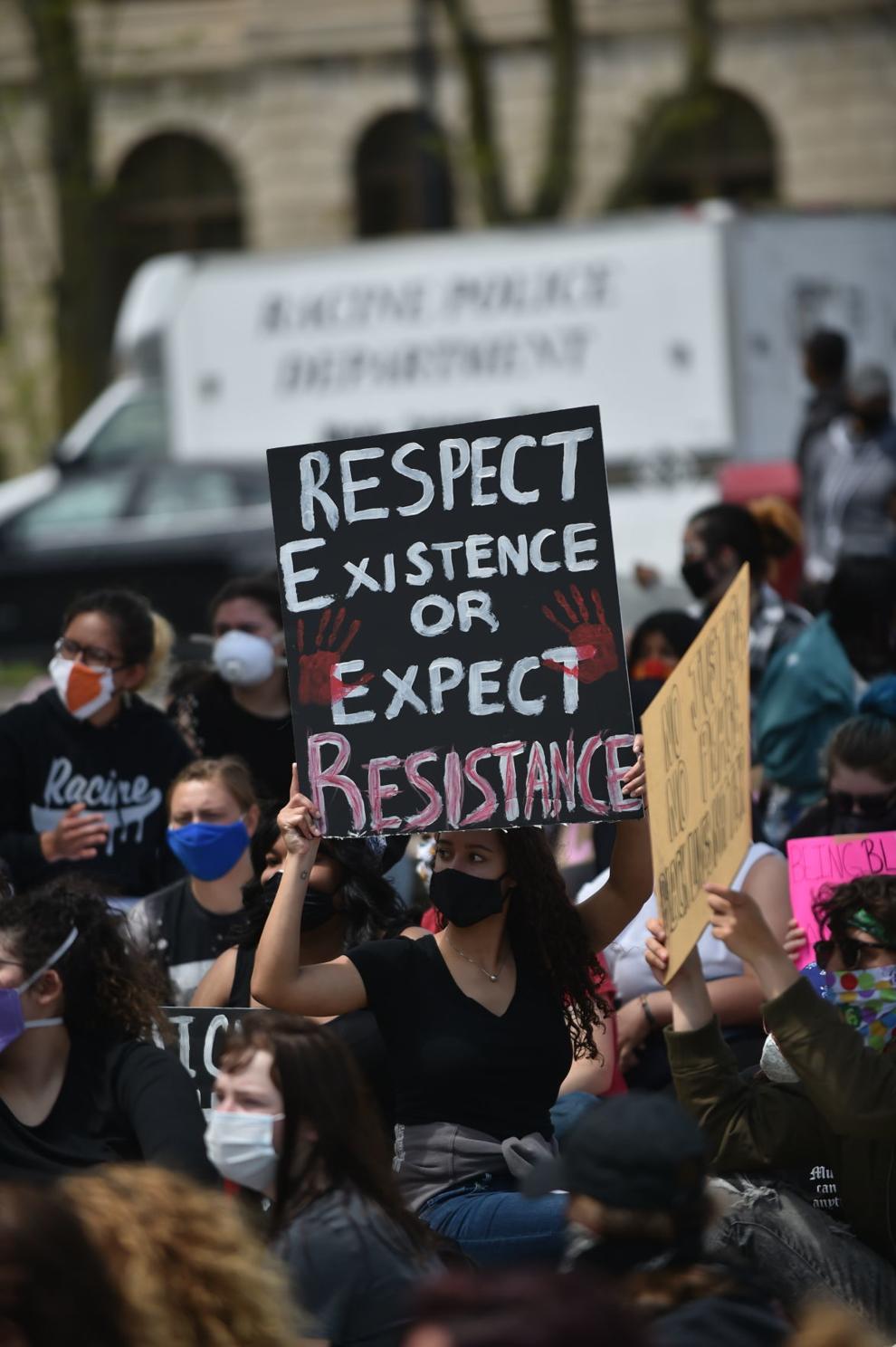 Monday's protest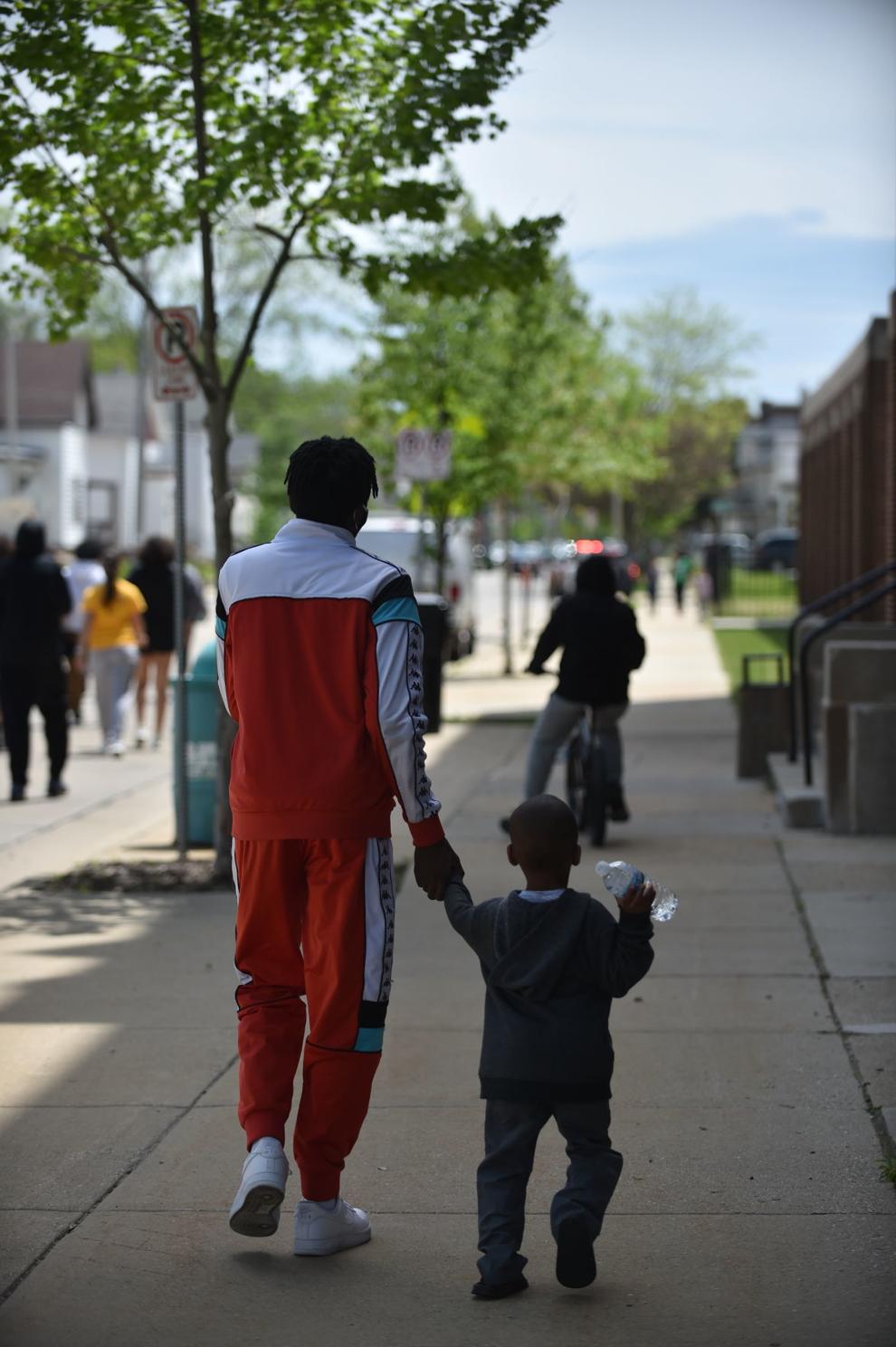 Community member's raised fist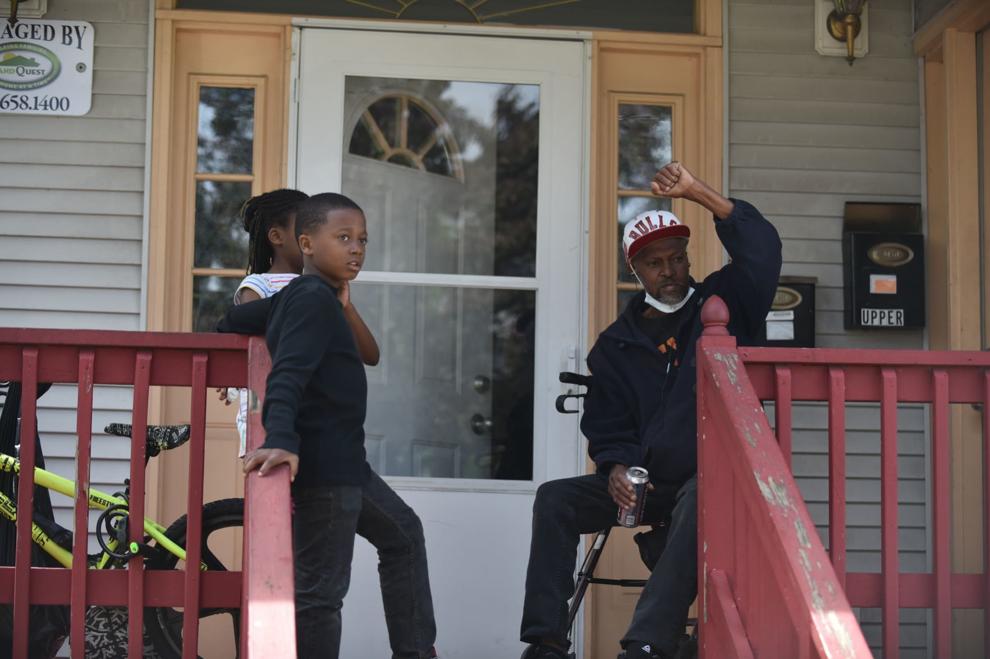 Monday's protest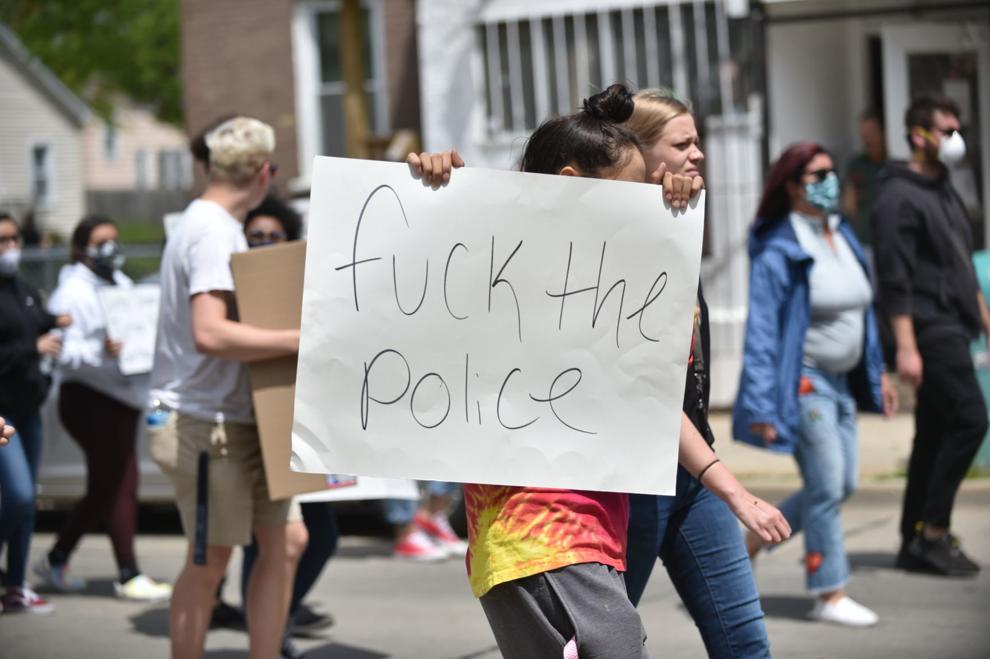 Am I next?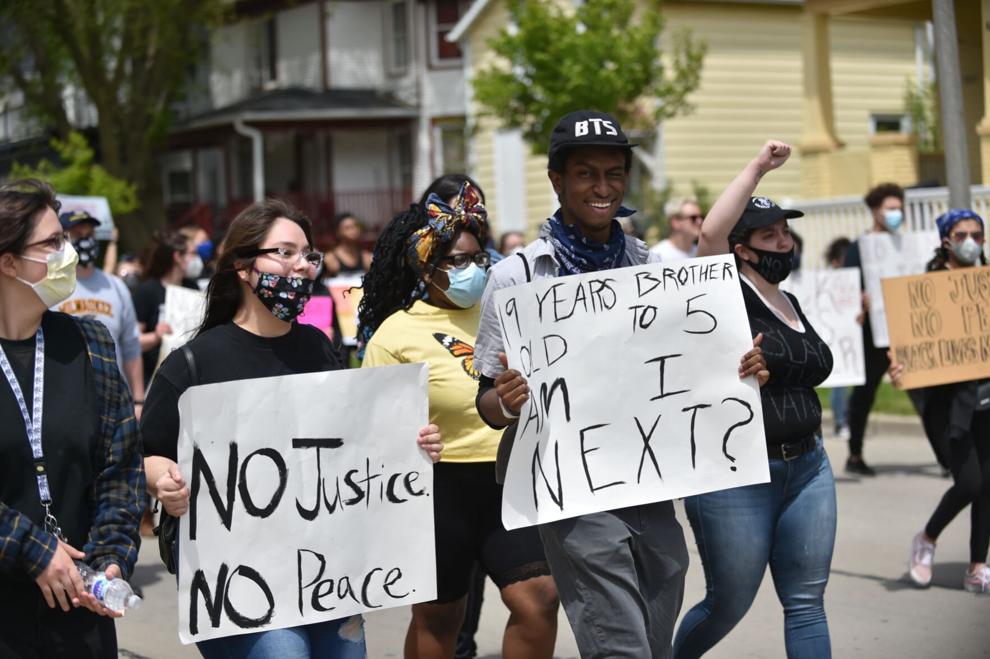 Monday's protest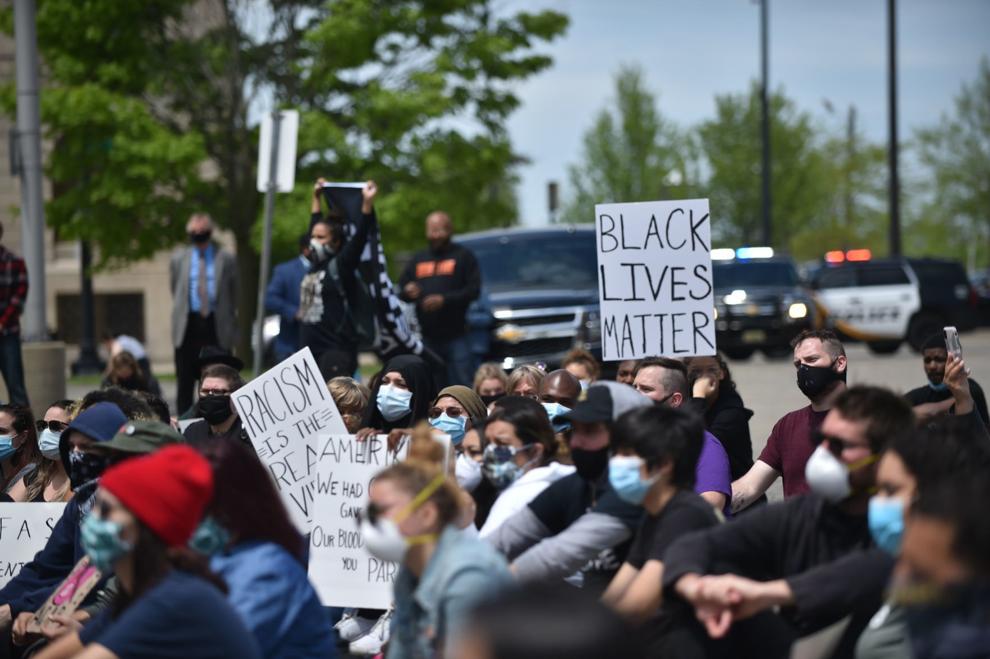 "No lives matter until black lives matter"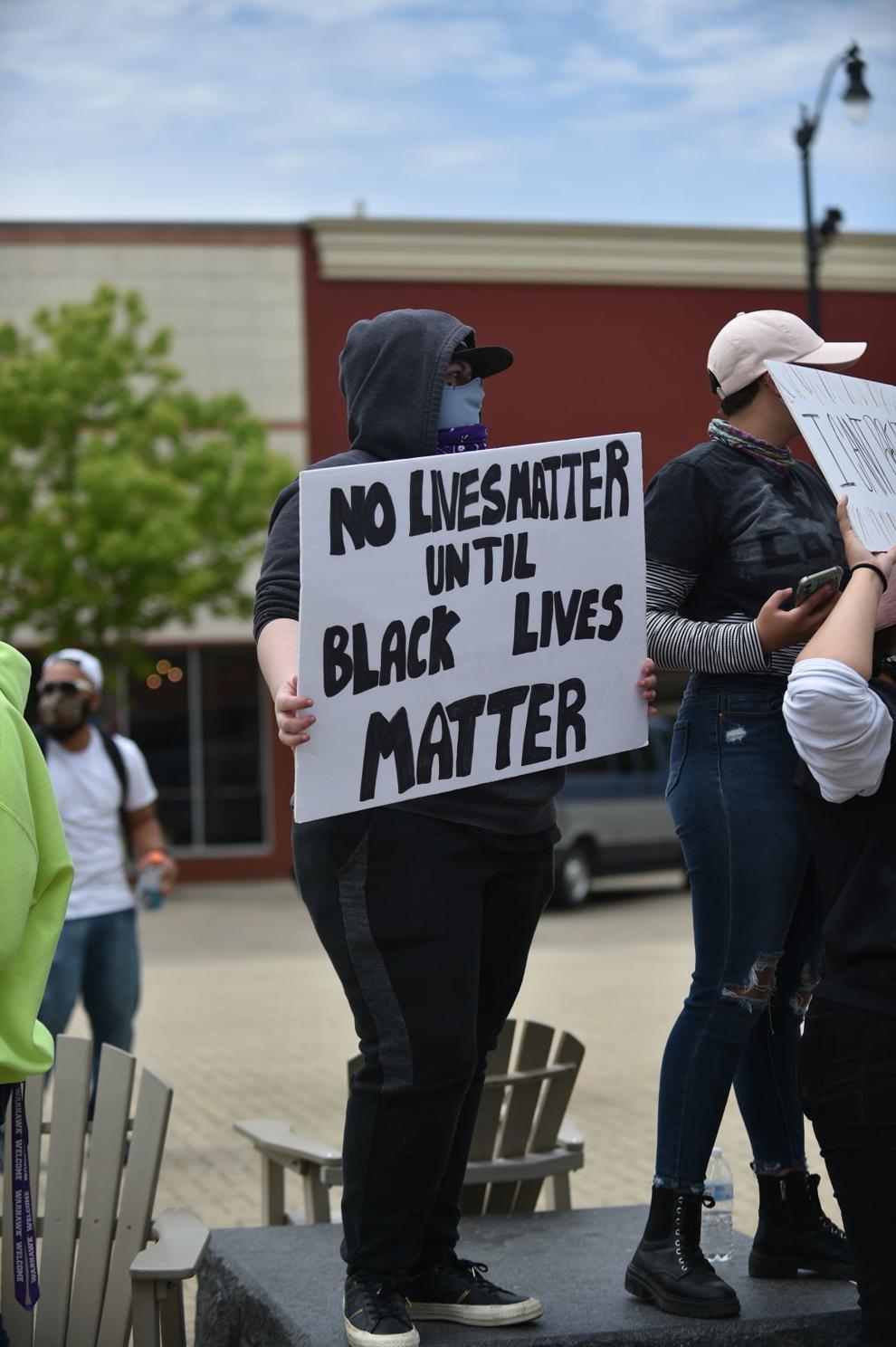 Monday's protest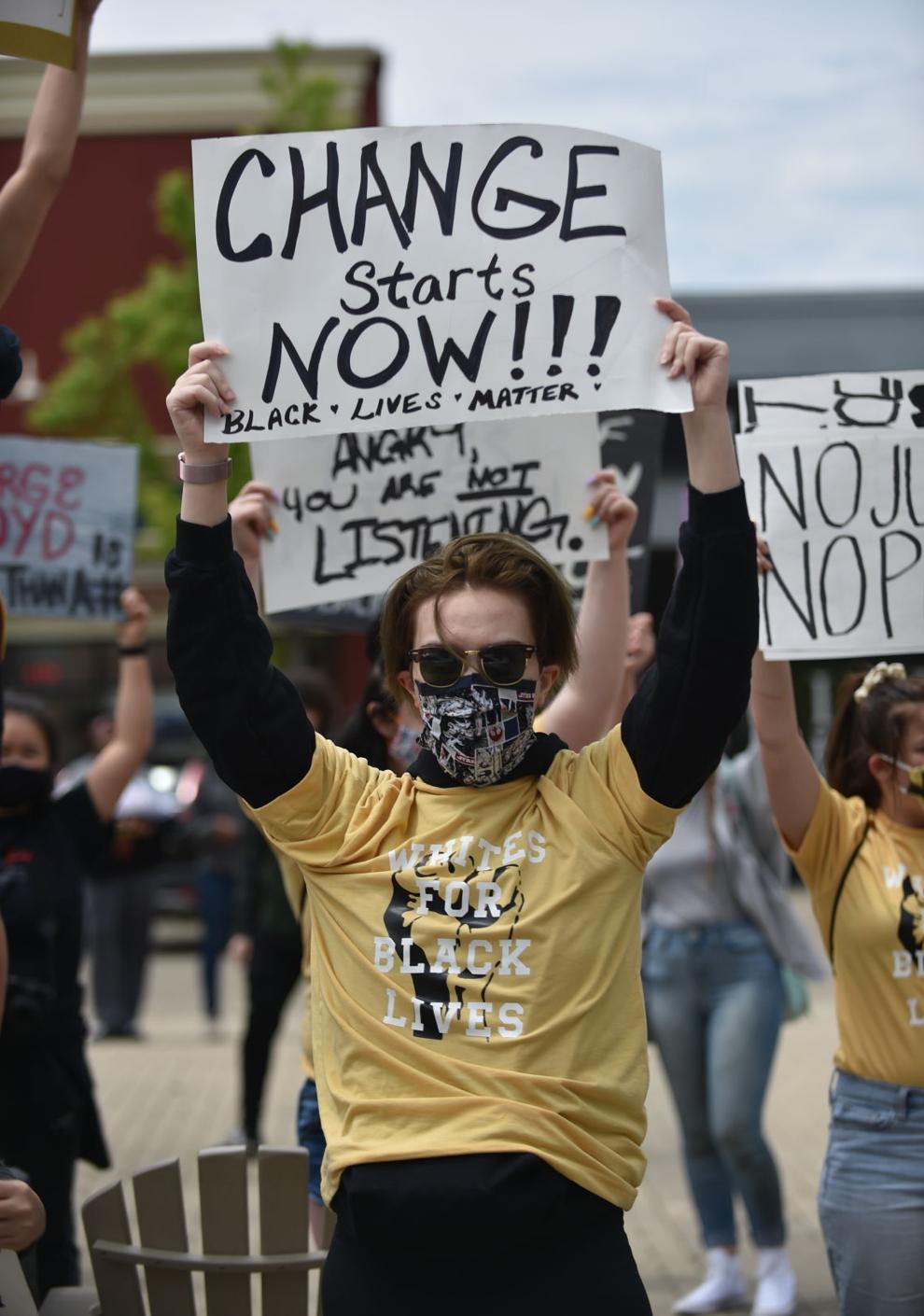 Signs and hand gestures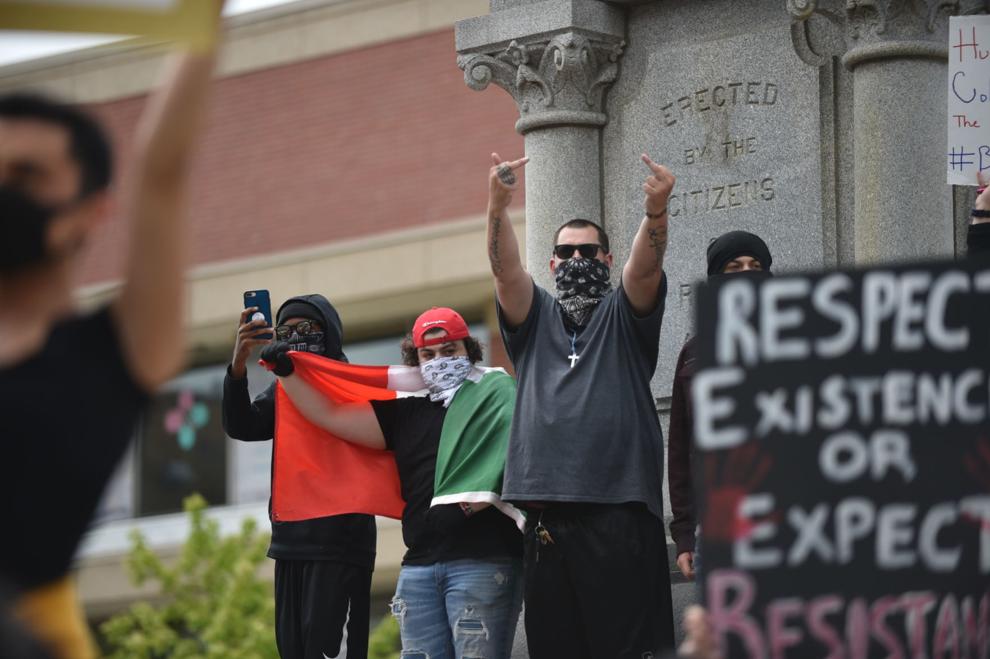 Monday's protest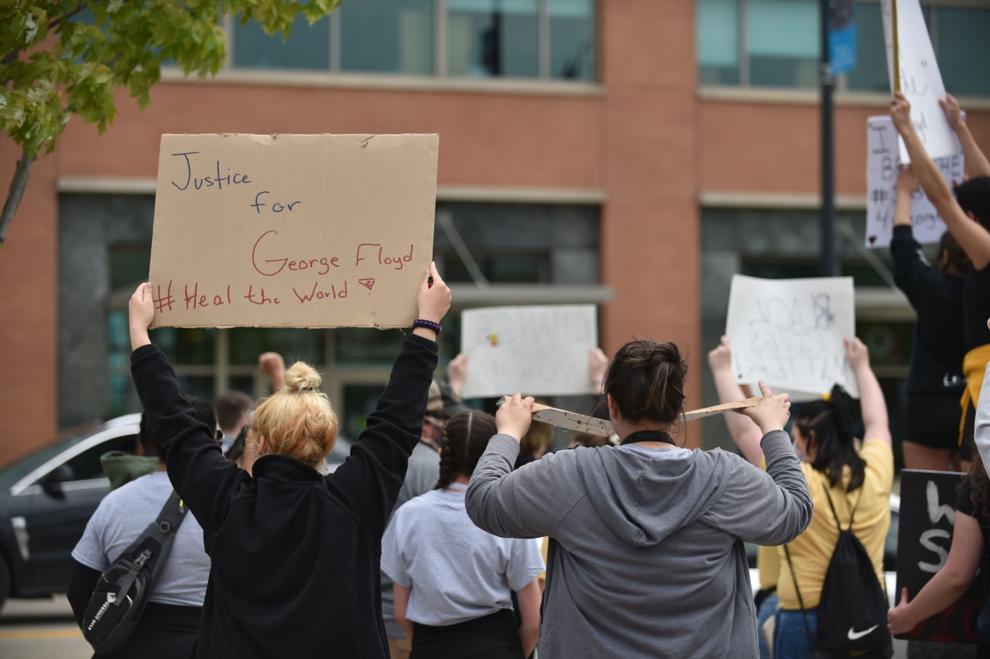 Monday's protest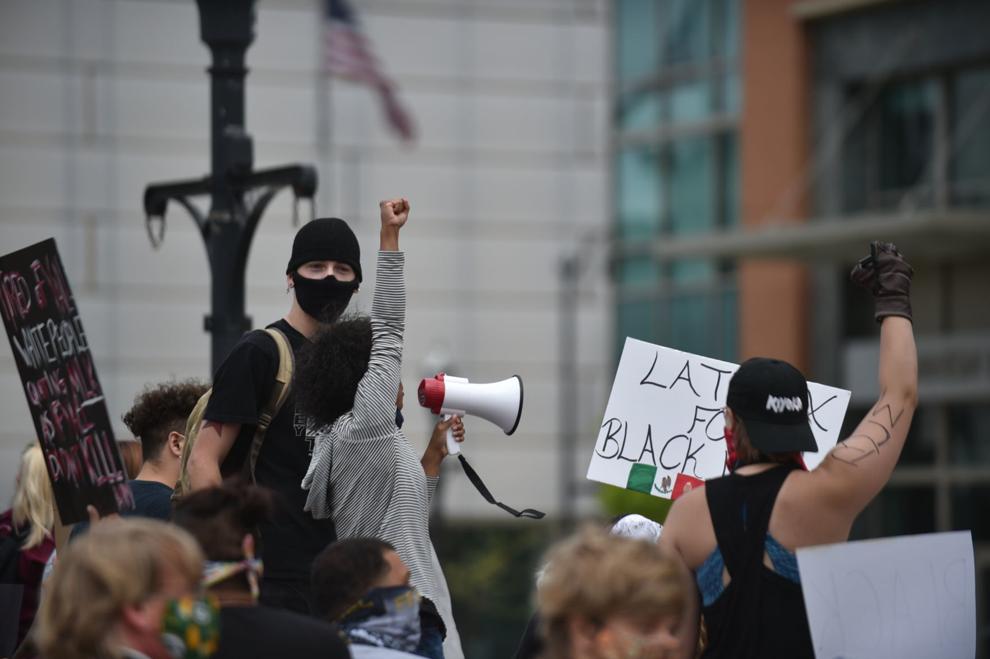 Monday's protest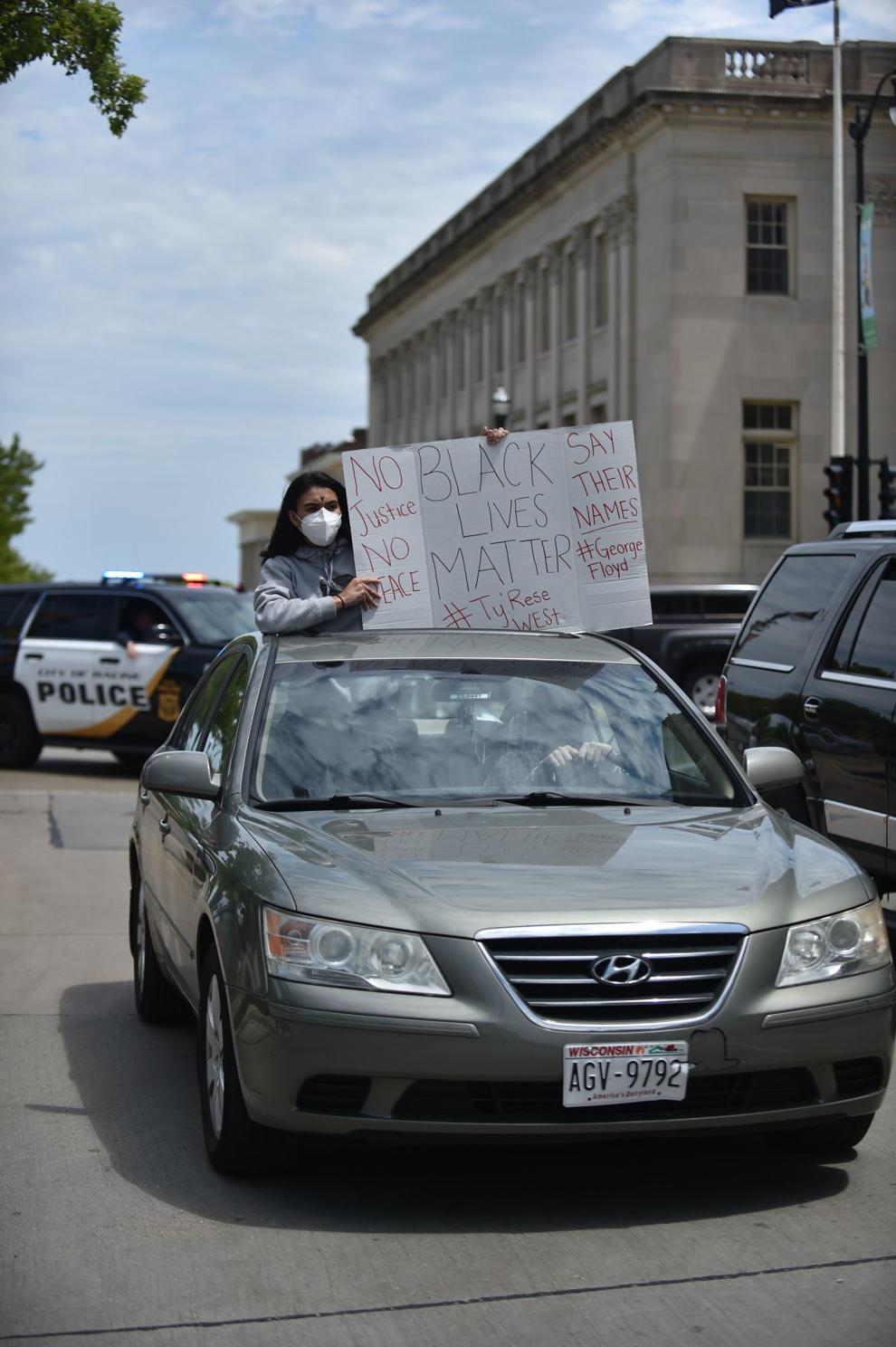 Monday's protest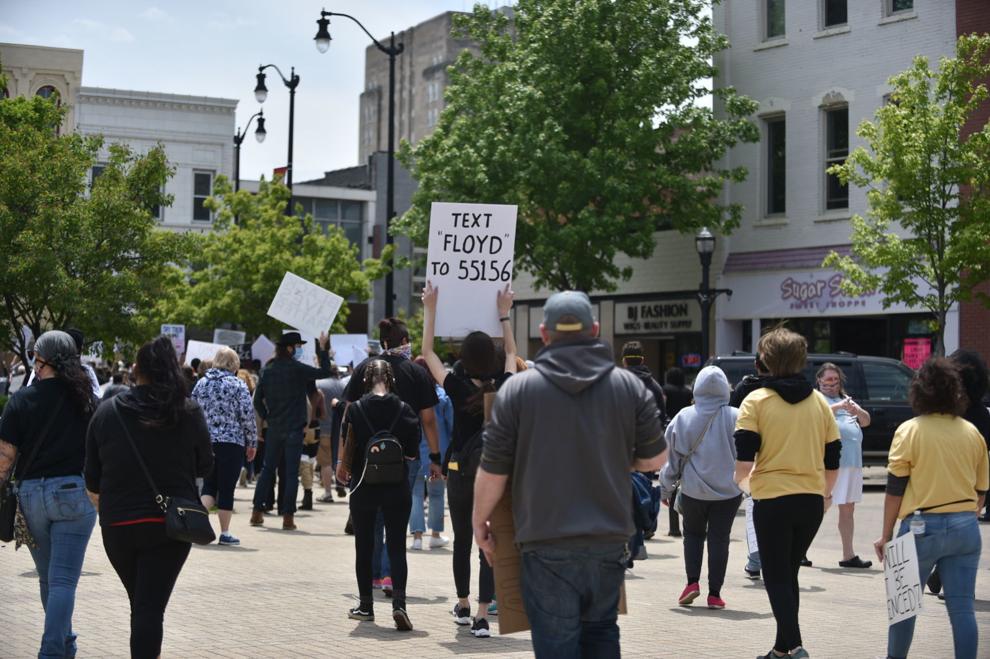 Hands up, don't shoot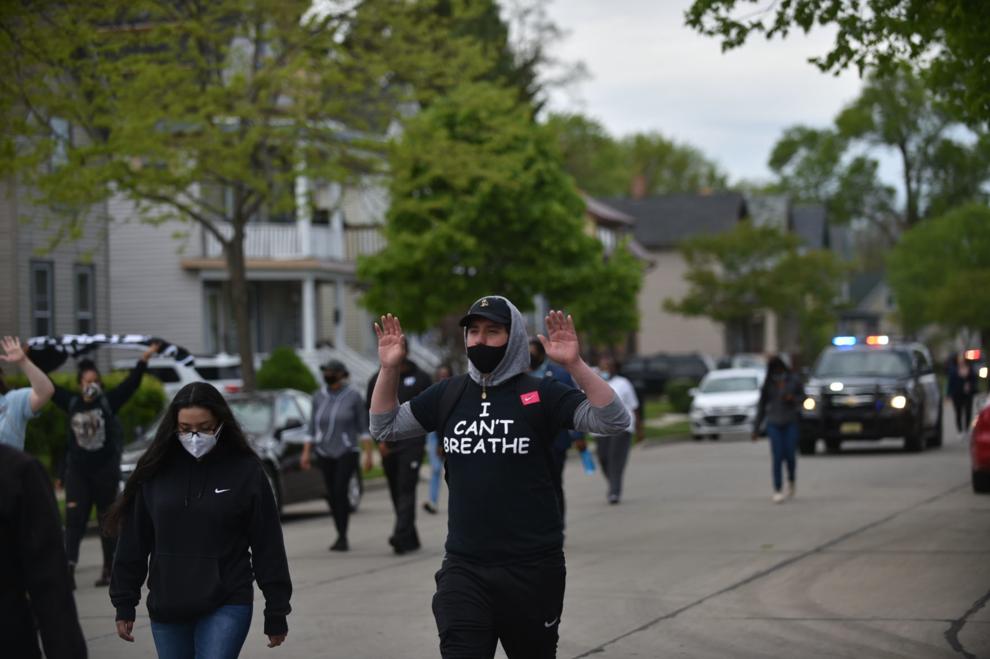 Monday's protest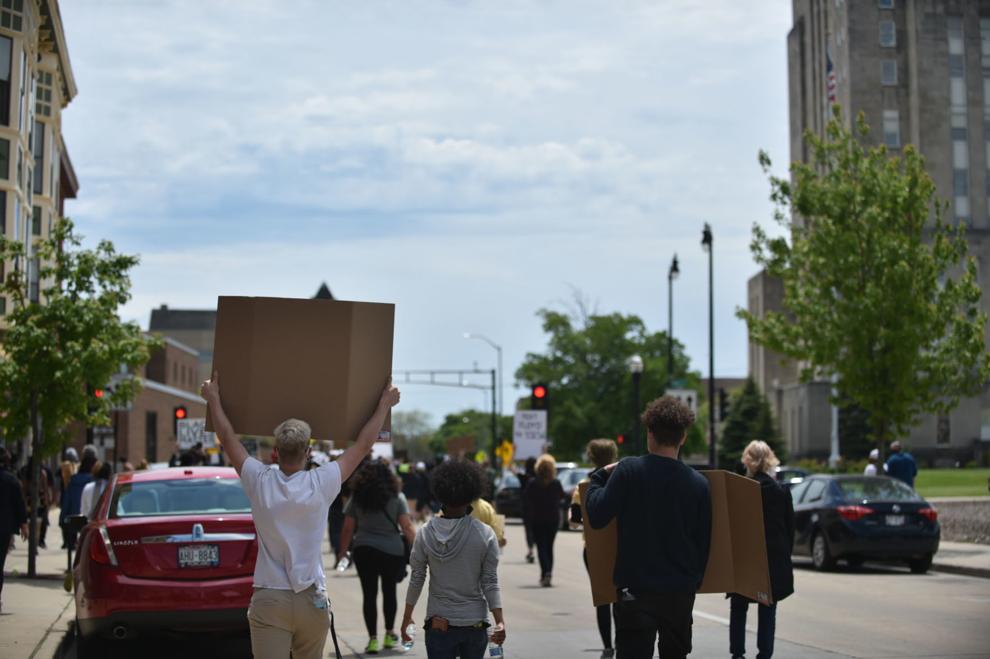 Monday's protest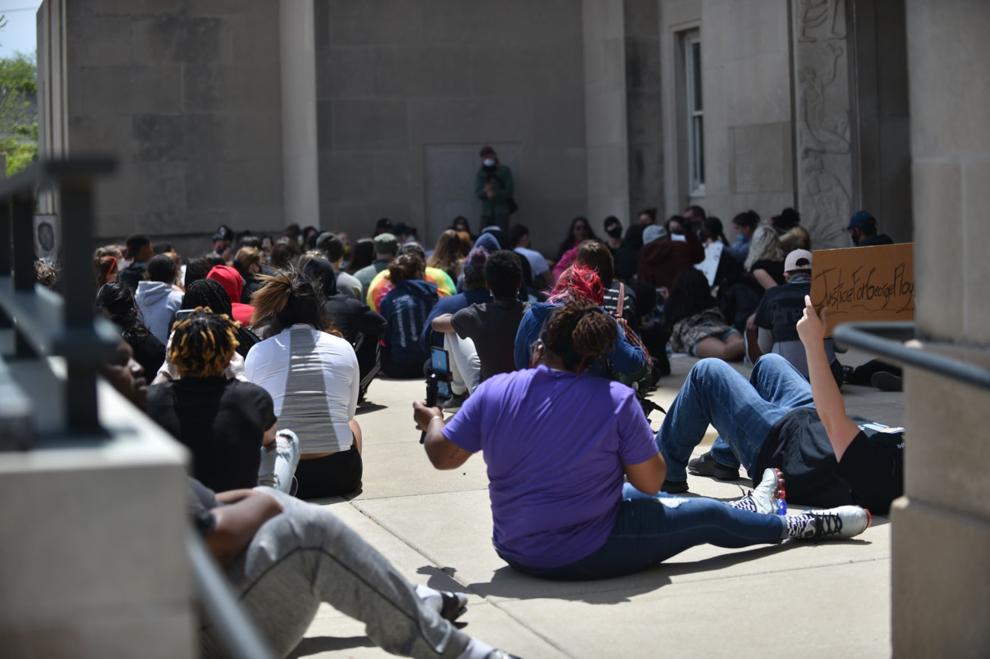 Monday's protest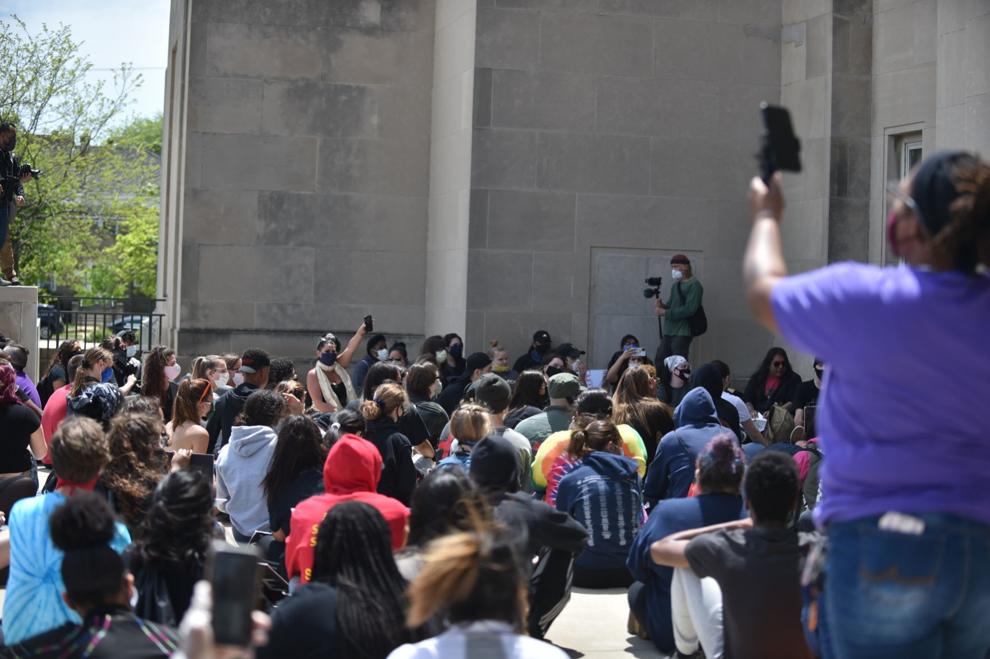 Monday's protest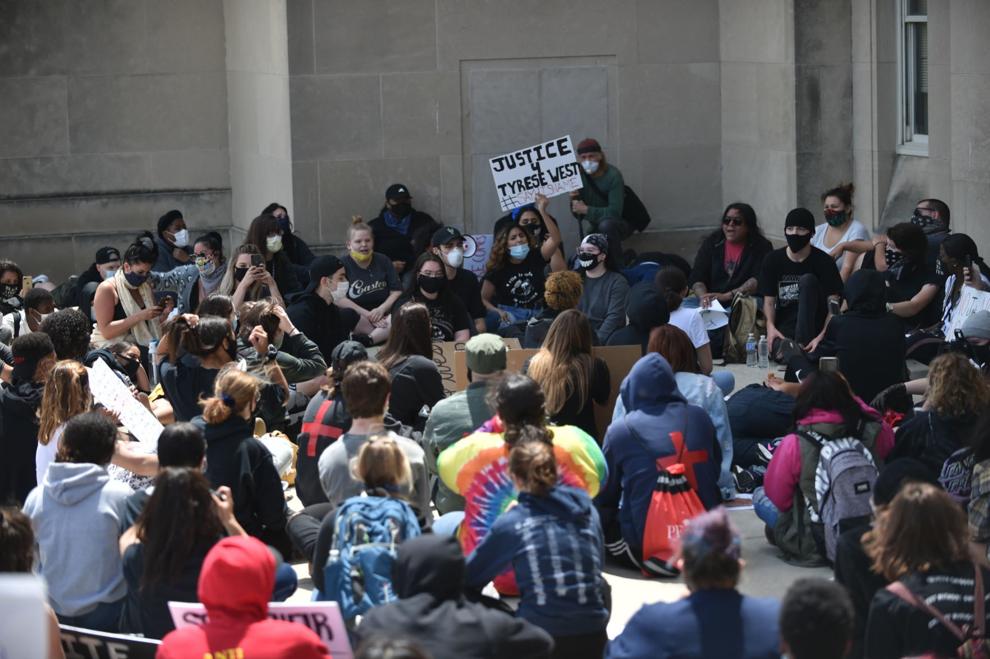 Monday's protest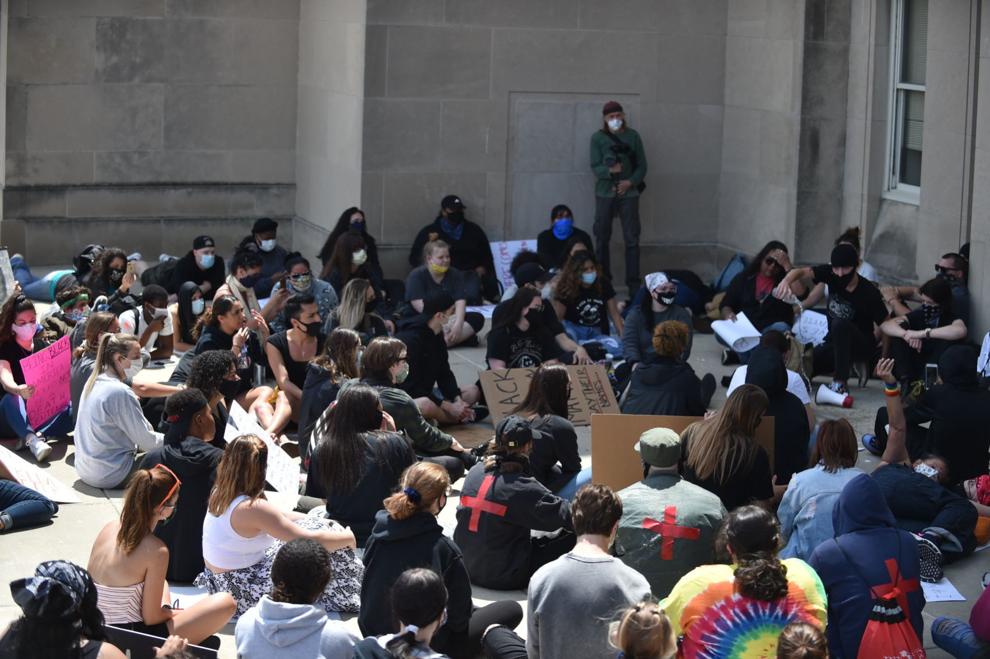 Raised fist
Monday's protest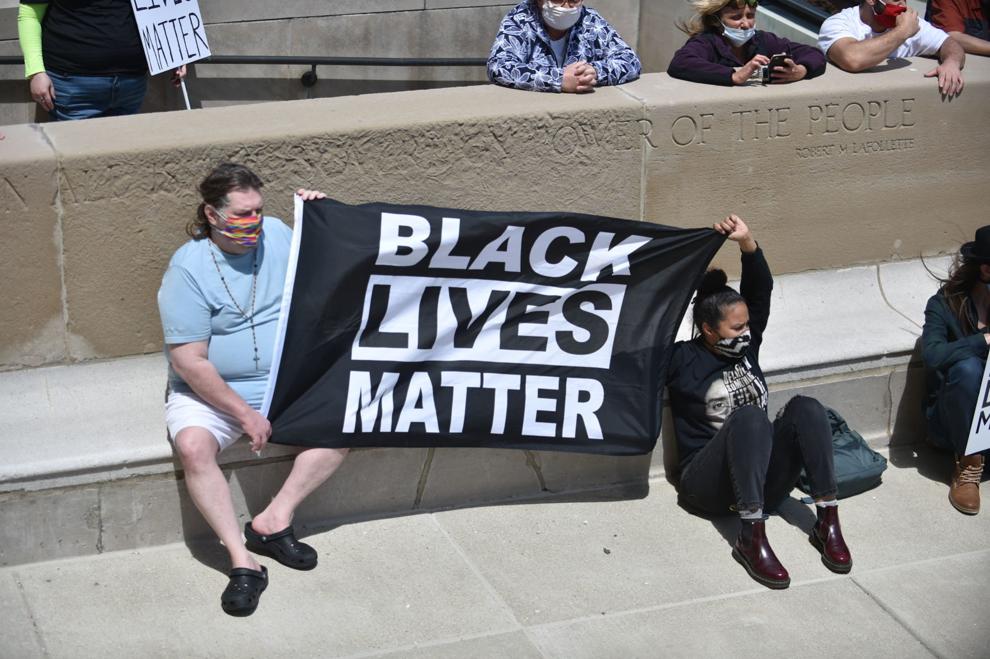 Many masks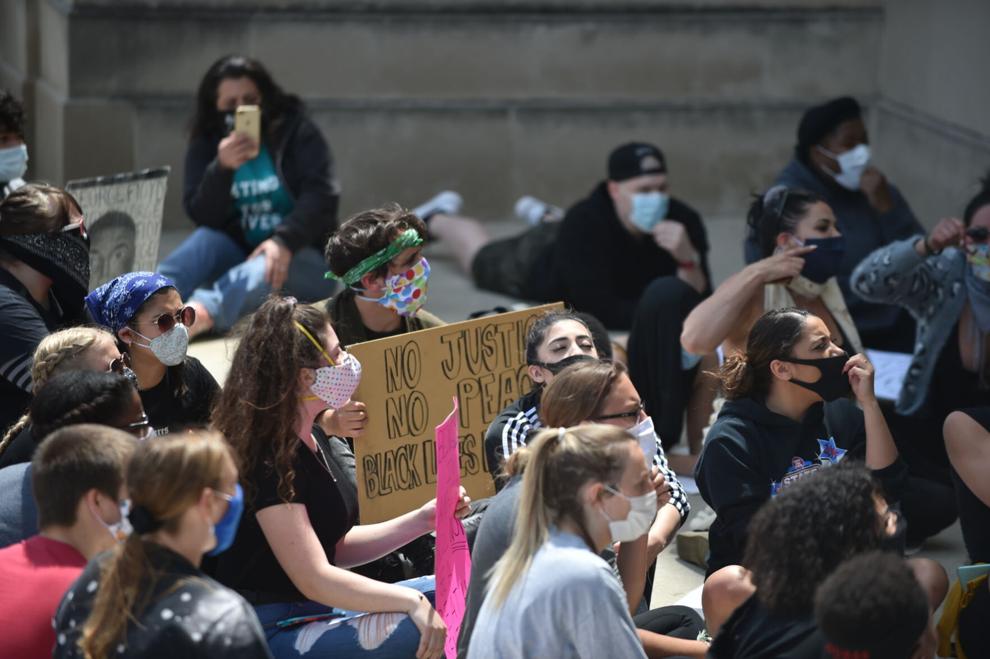 Liberty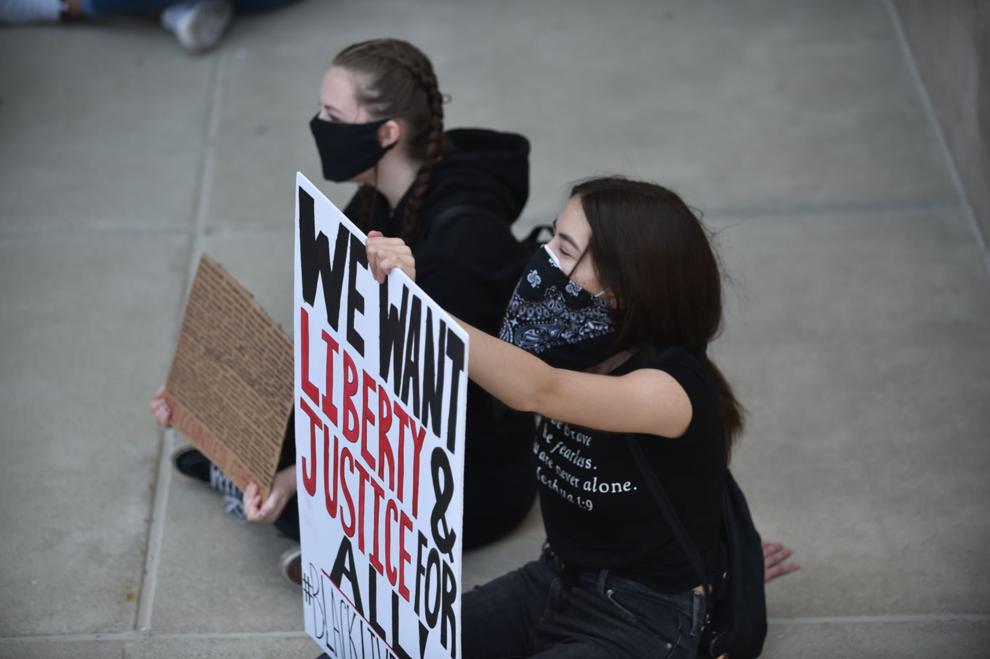 Tyrese and George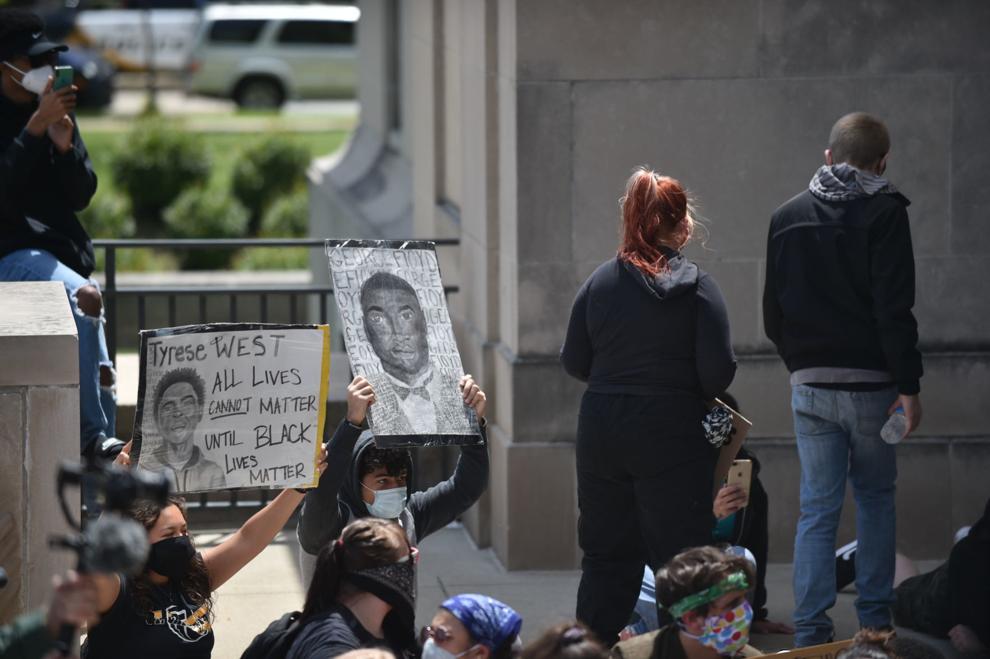 Monday's protest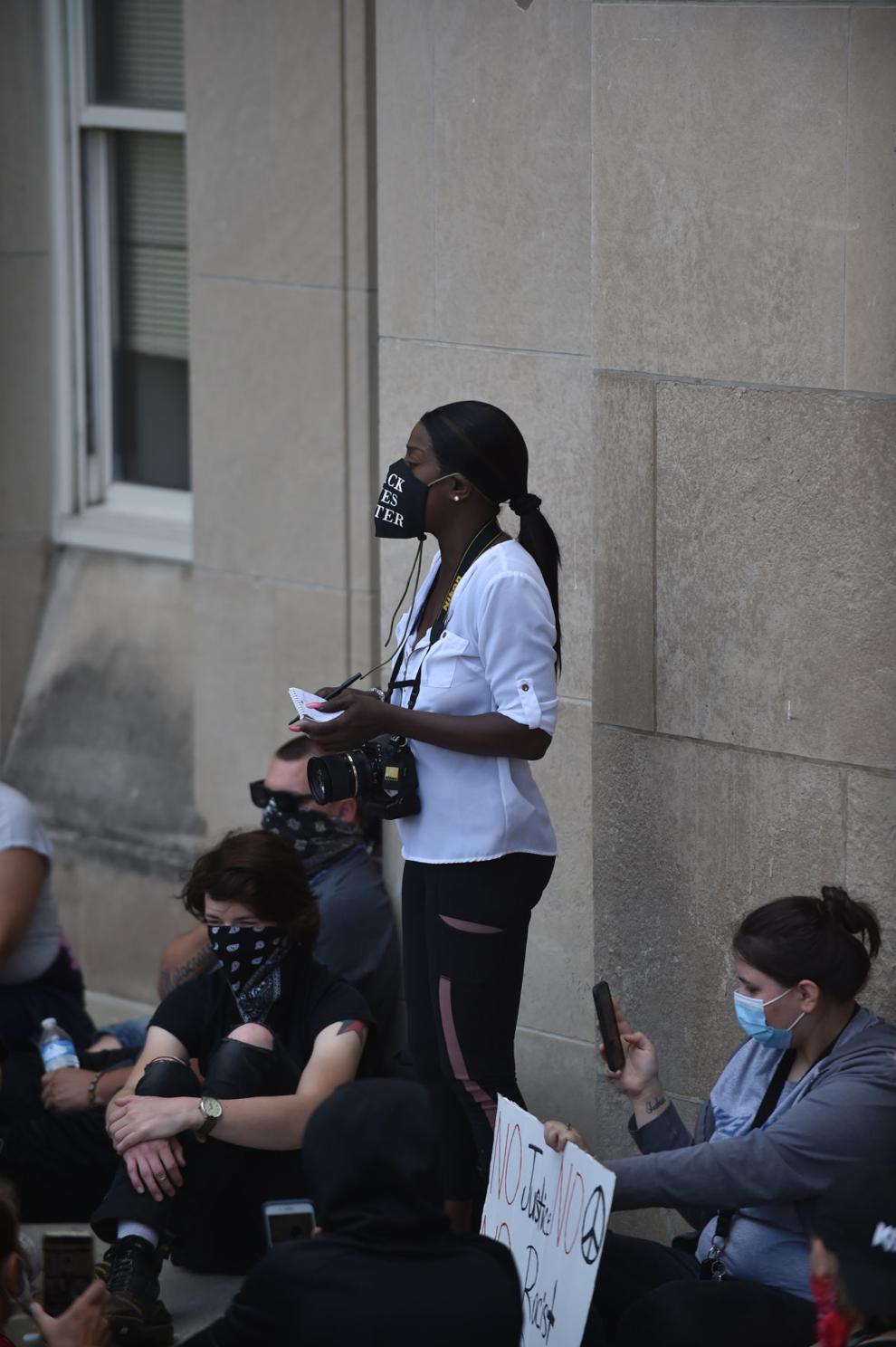 Marching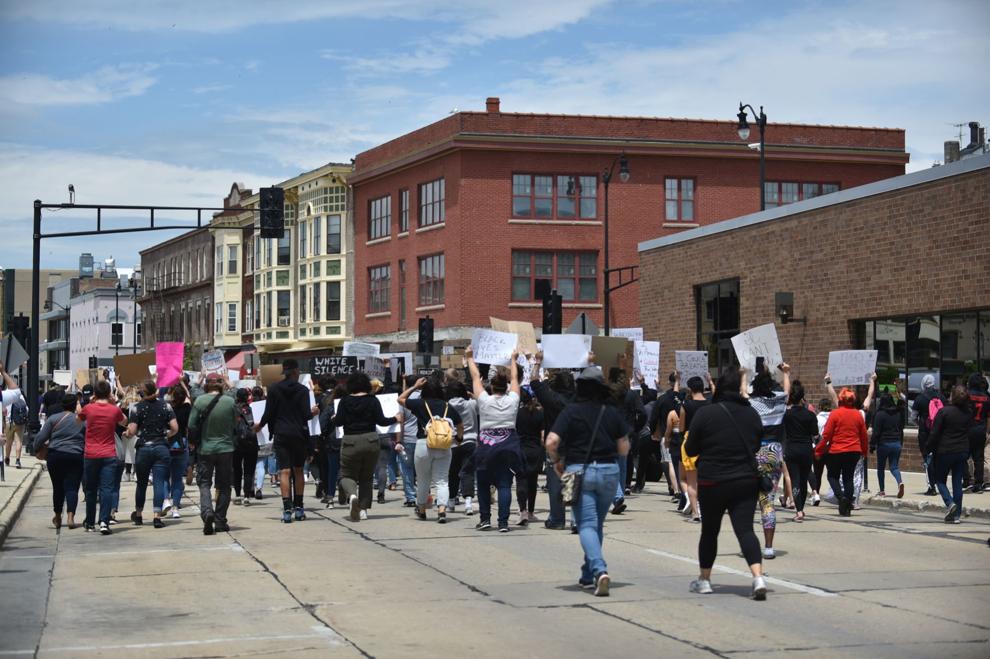 Monday's protest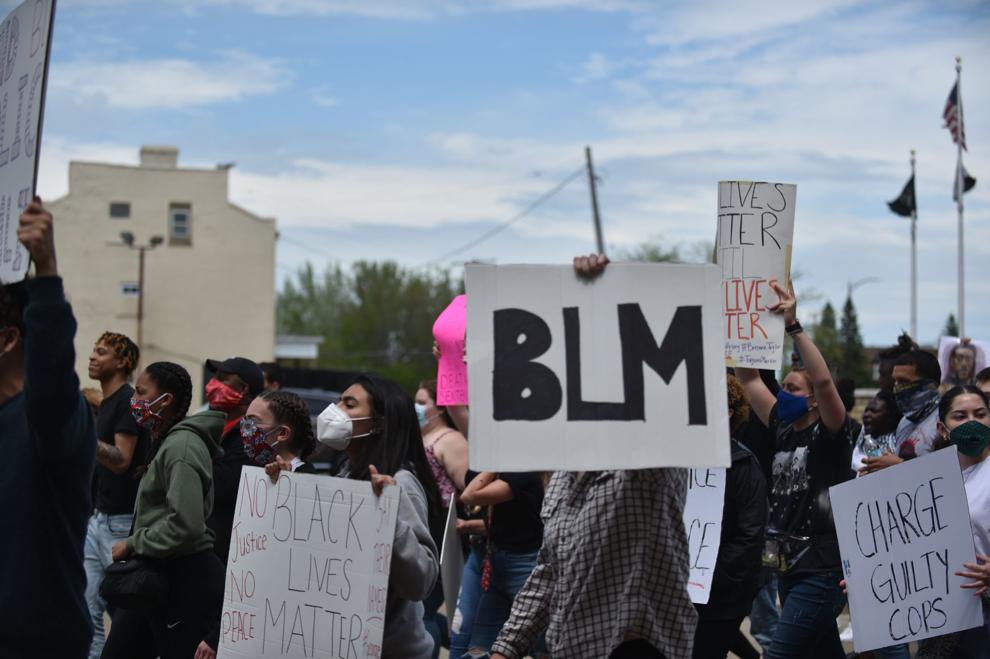 Police presence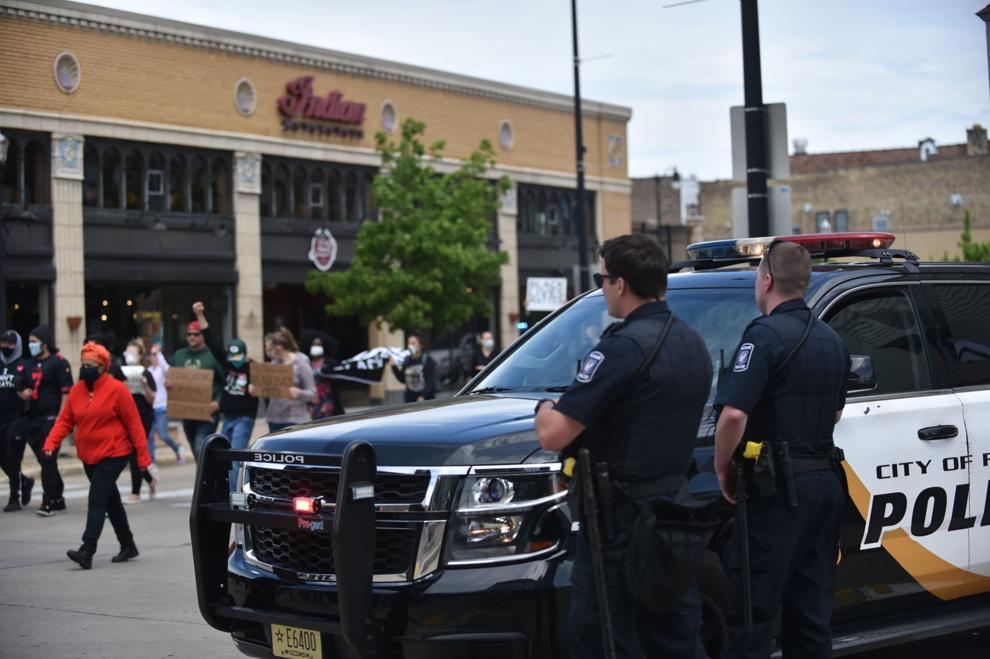 Monday's protest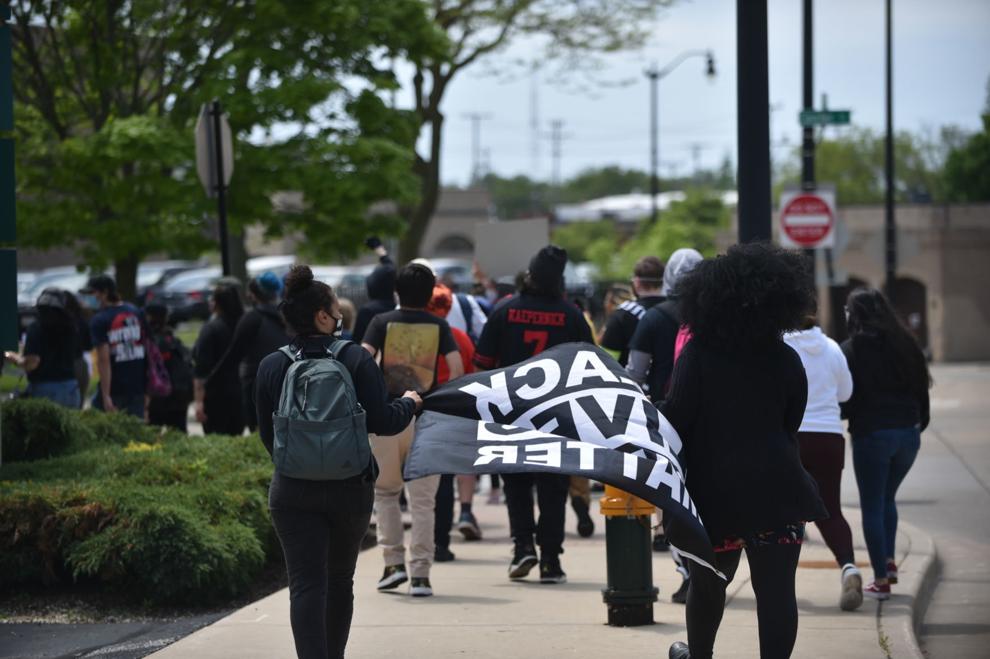 Stop killing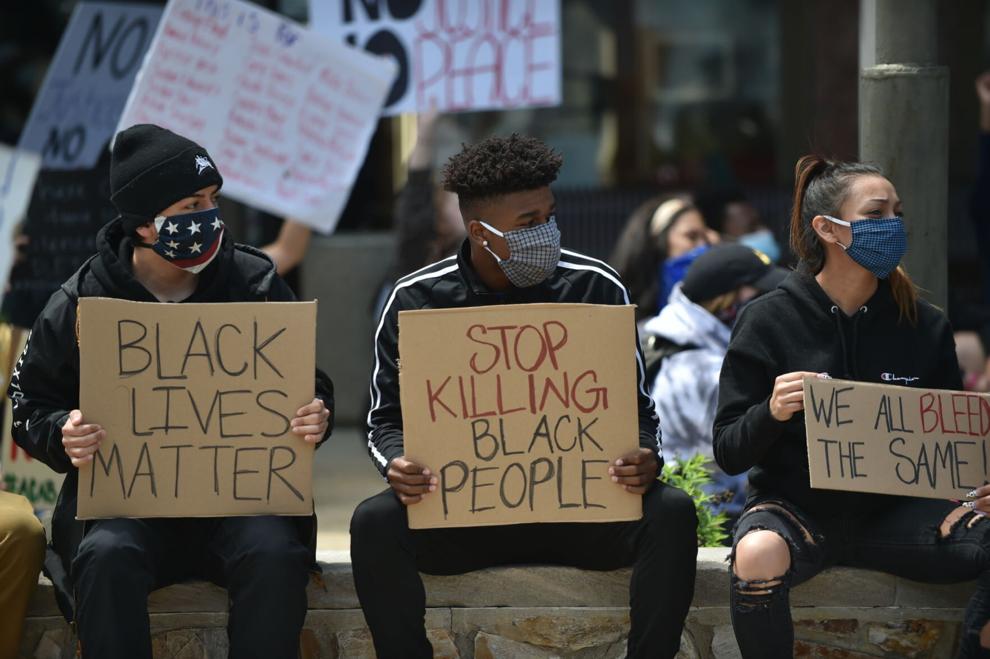 Who do I call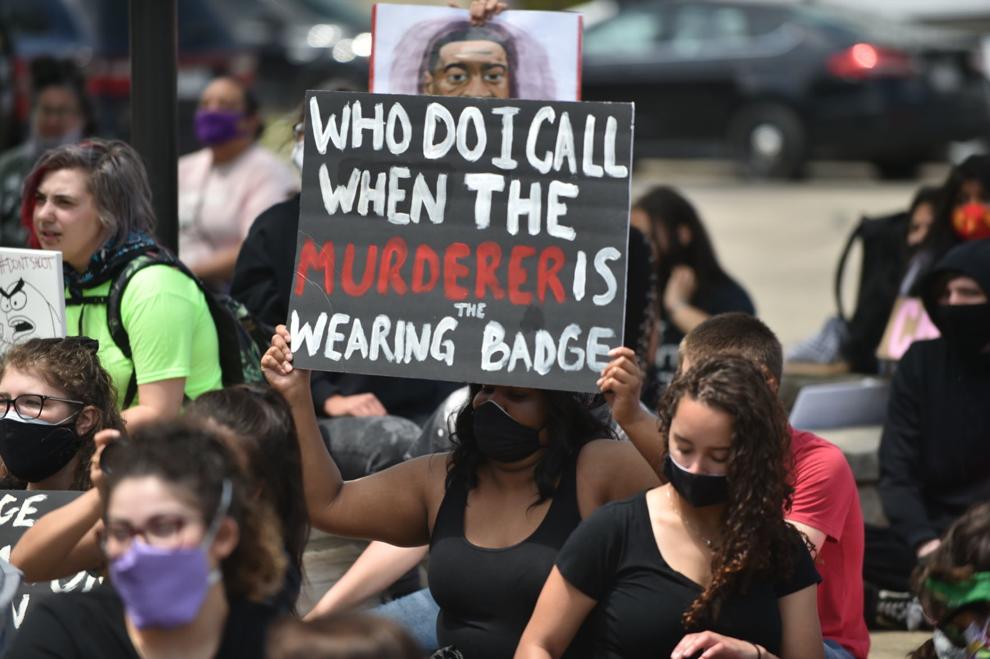 At Monday's protest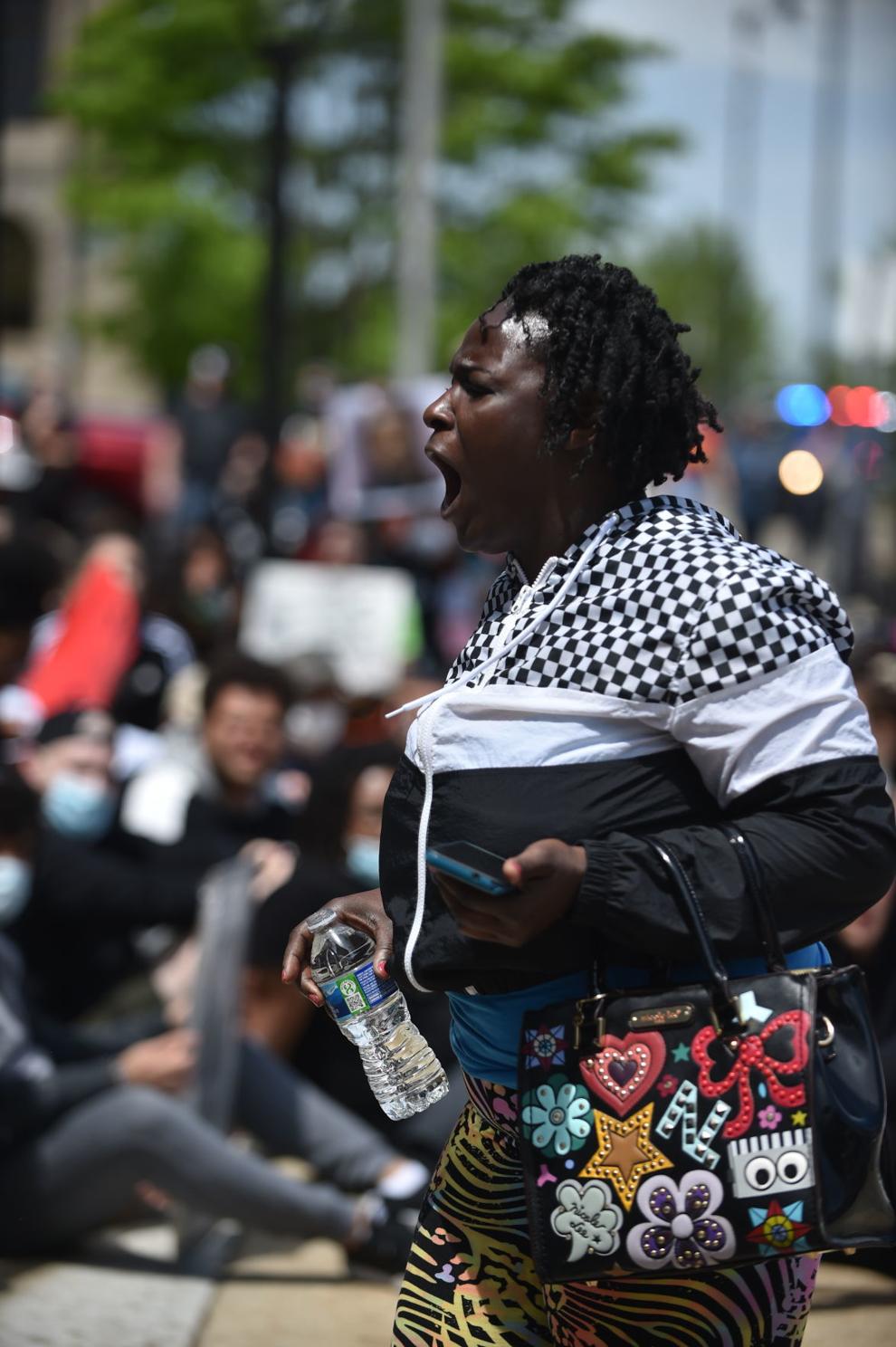 Say their names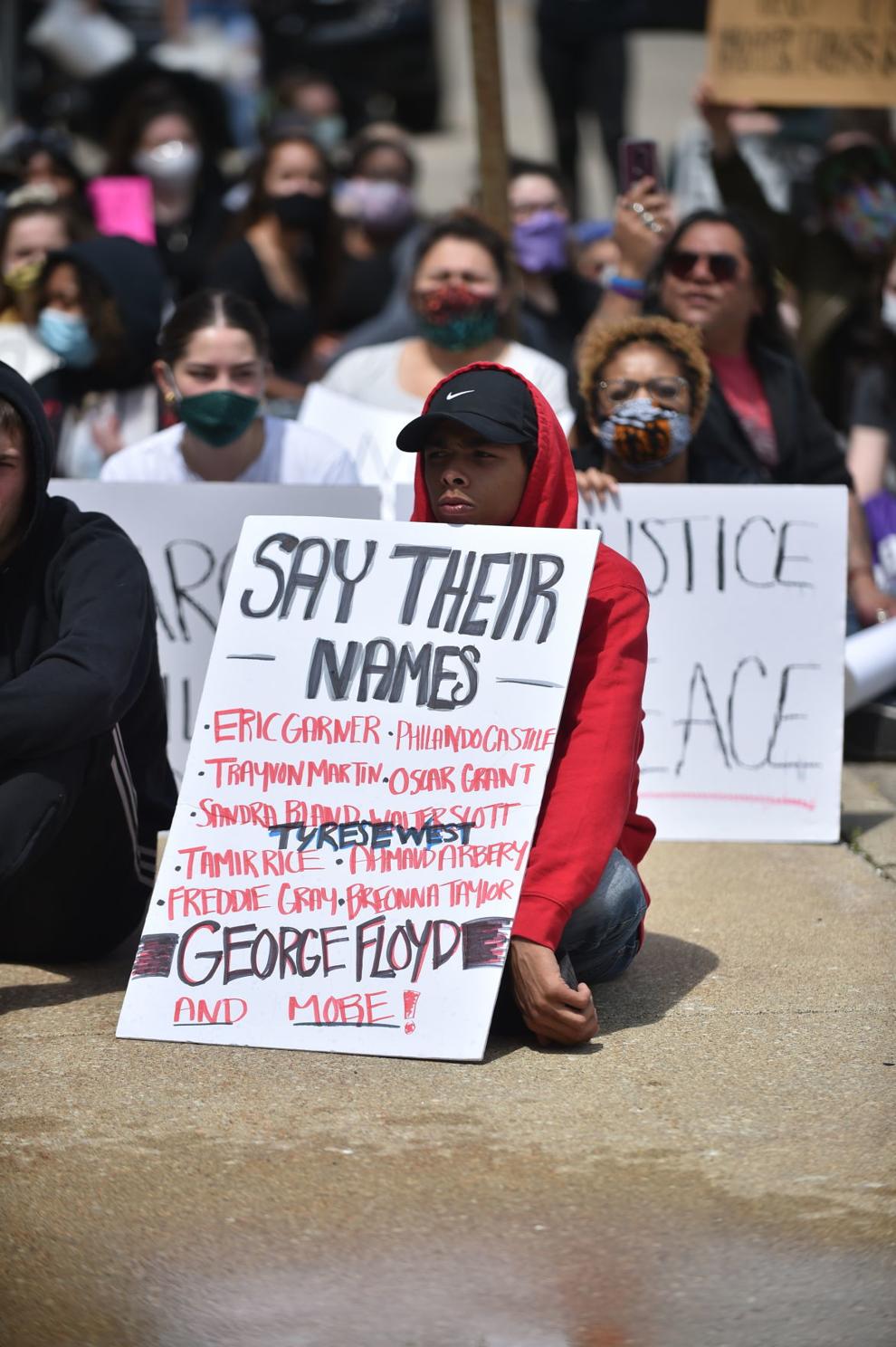 On Washington Ave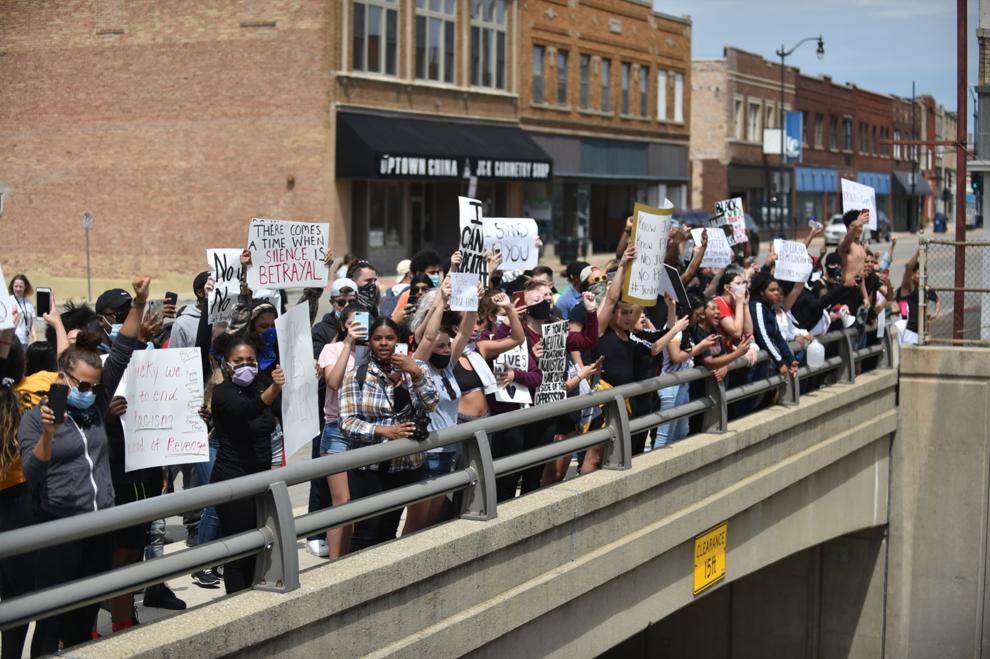 Police the police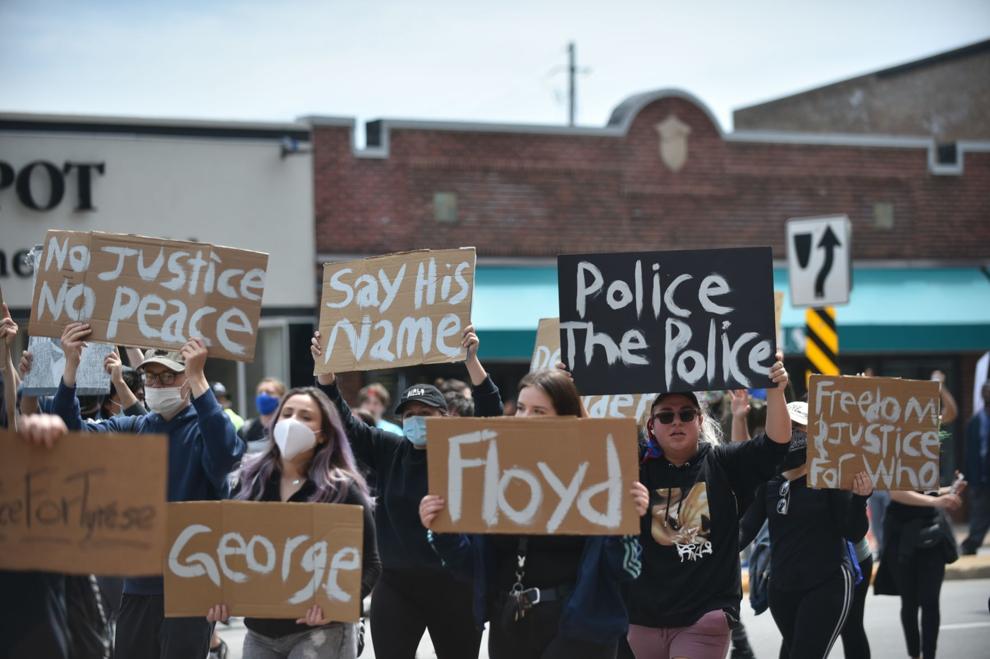 We will not be silenced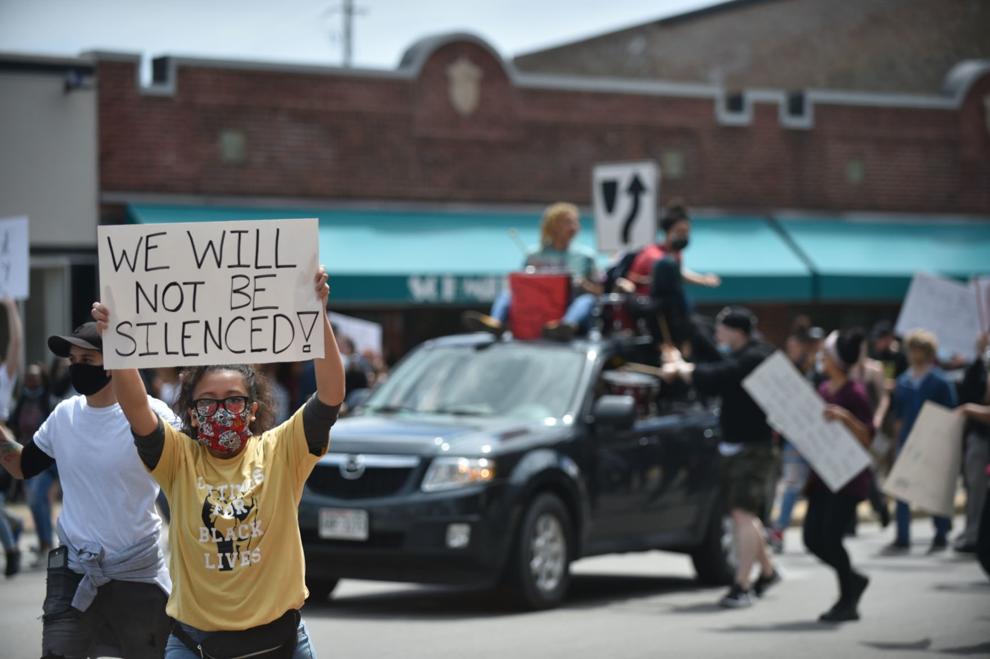 Olivia Owens (left) drums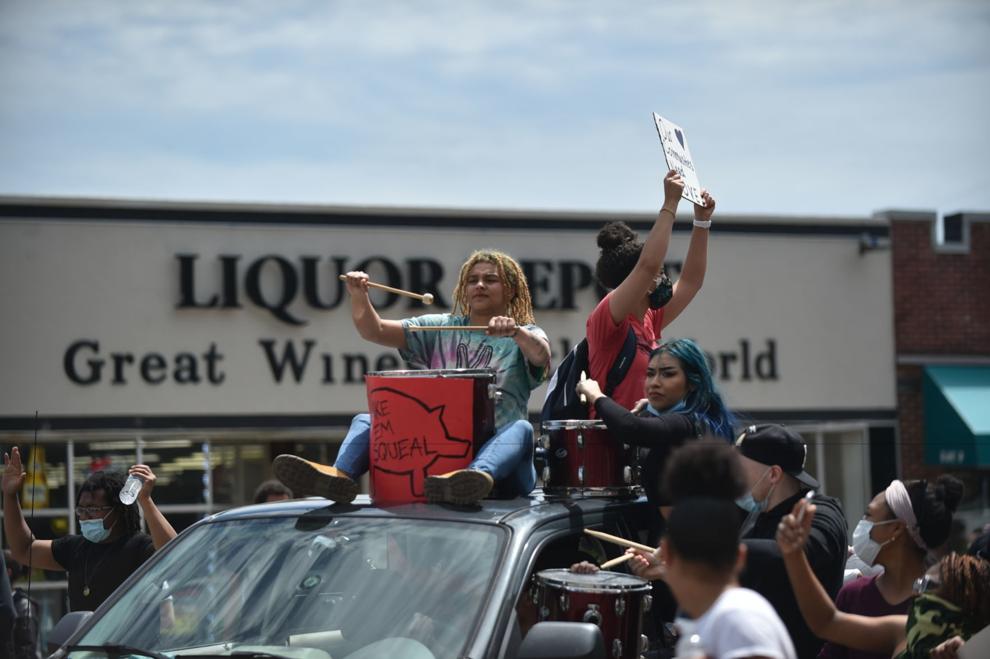 Olivia Owen (middle) drums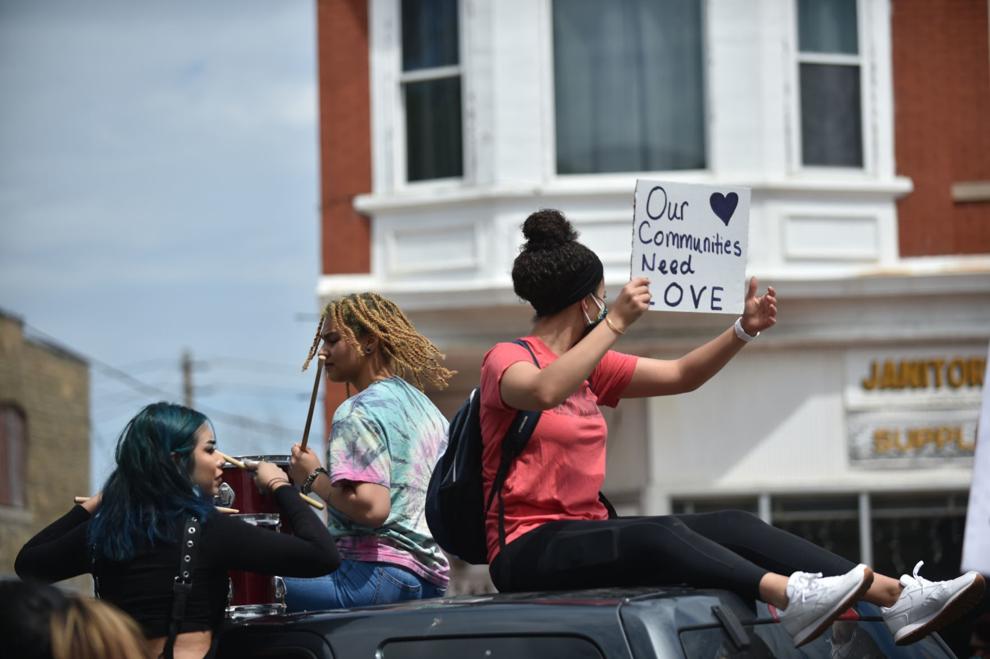 Flare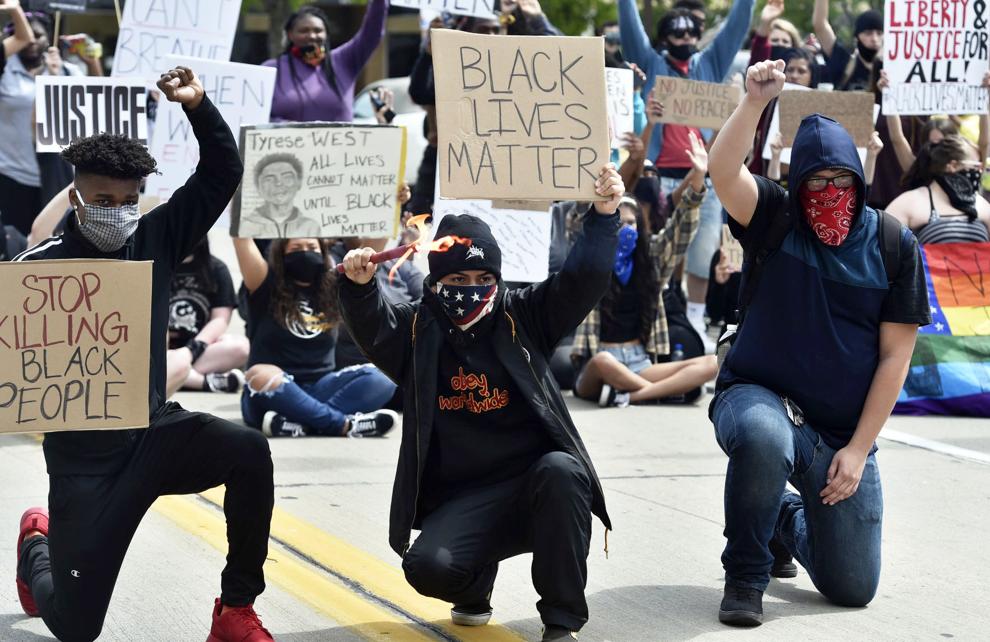 Hands up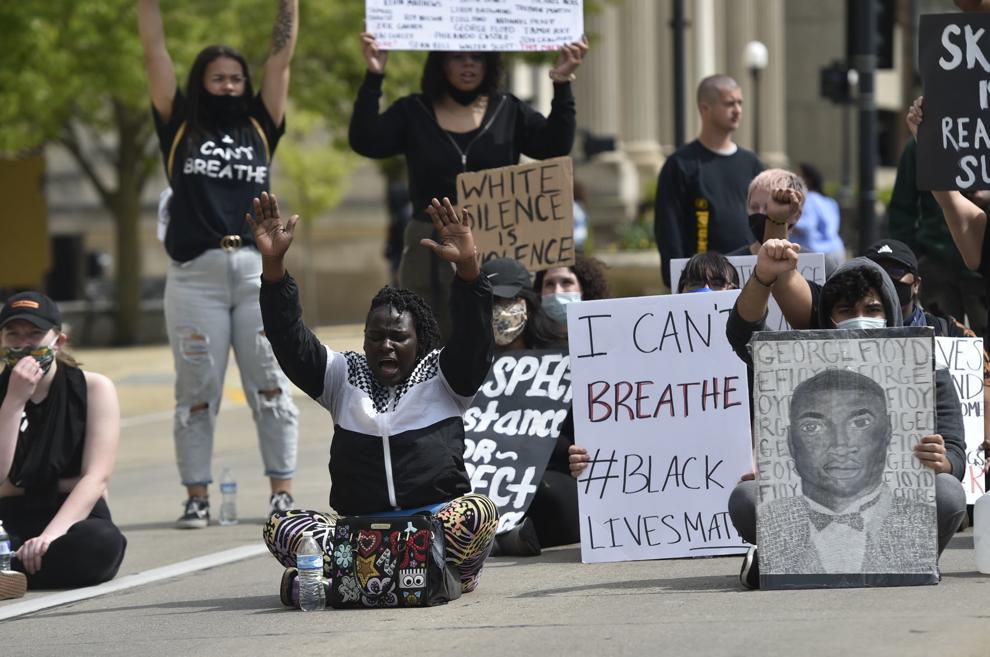 Marching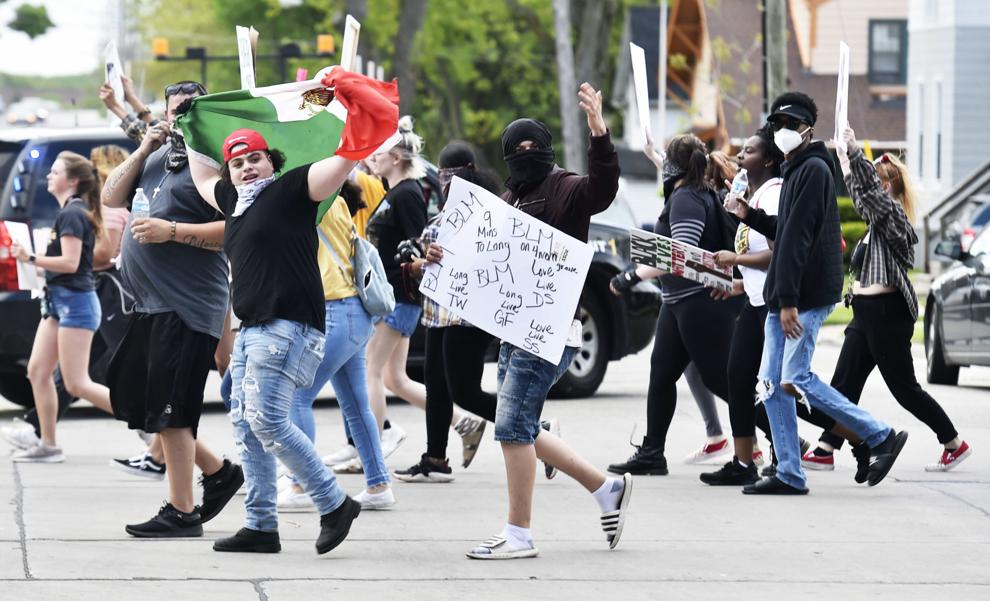 Antoine Gosa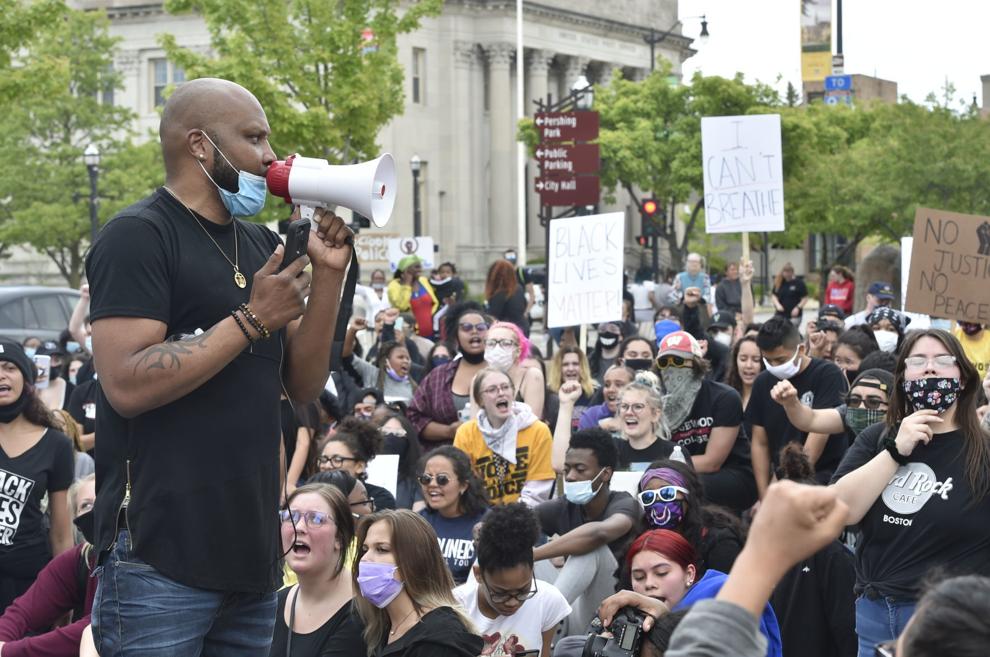 Sitting on 14th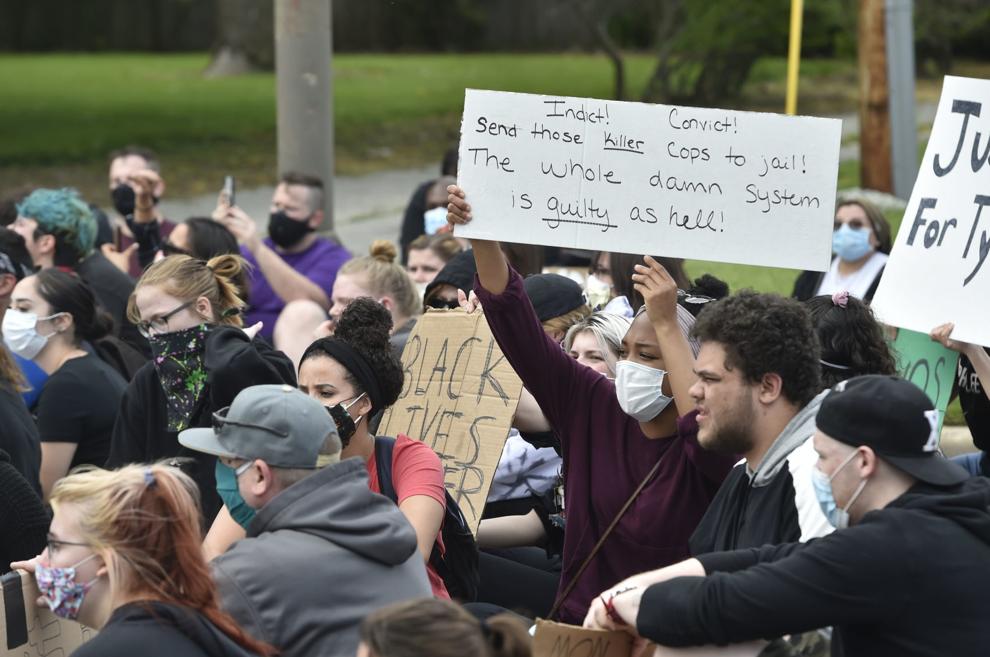 I can't breathe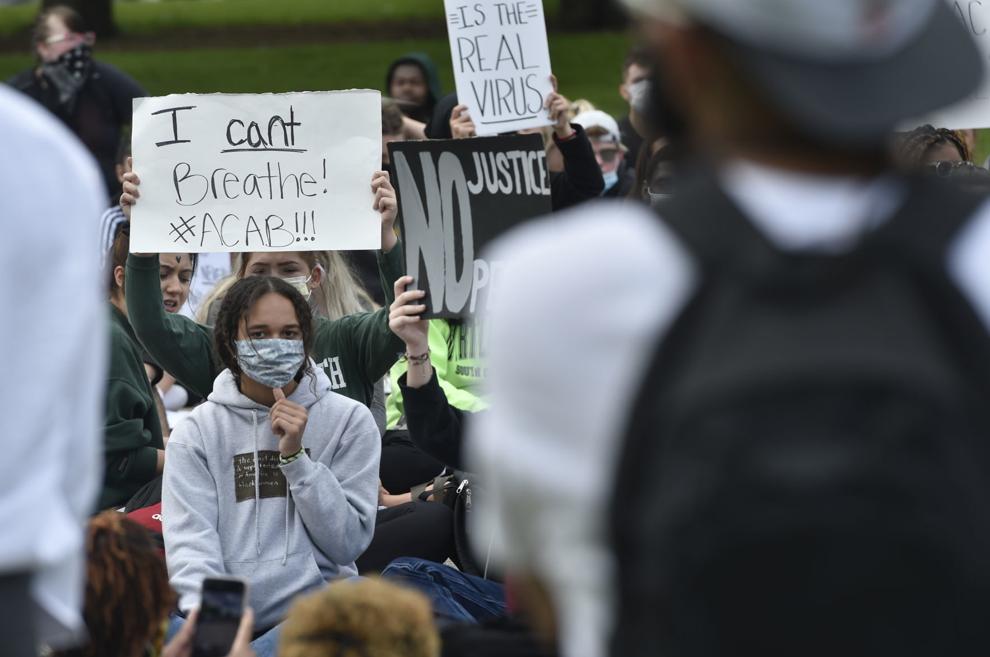 Sitting and clapping on 14th Street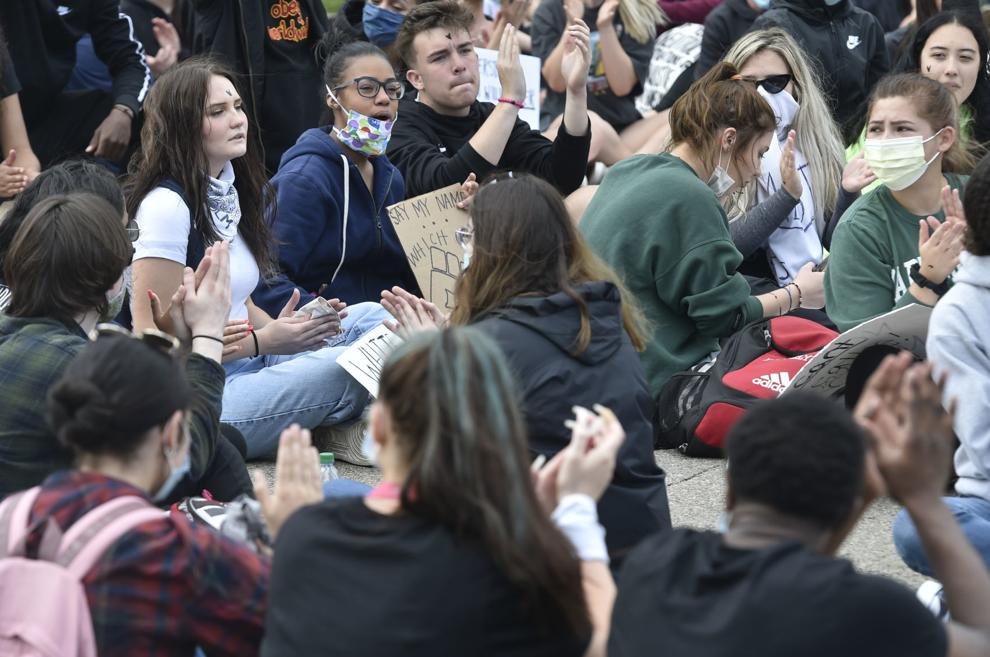 County Board Supervisor Nick Demske with a Black Lives Matter sign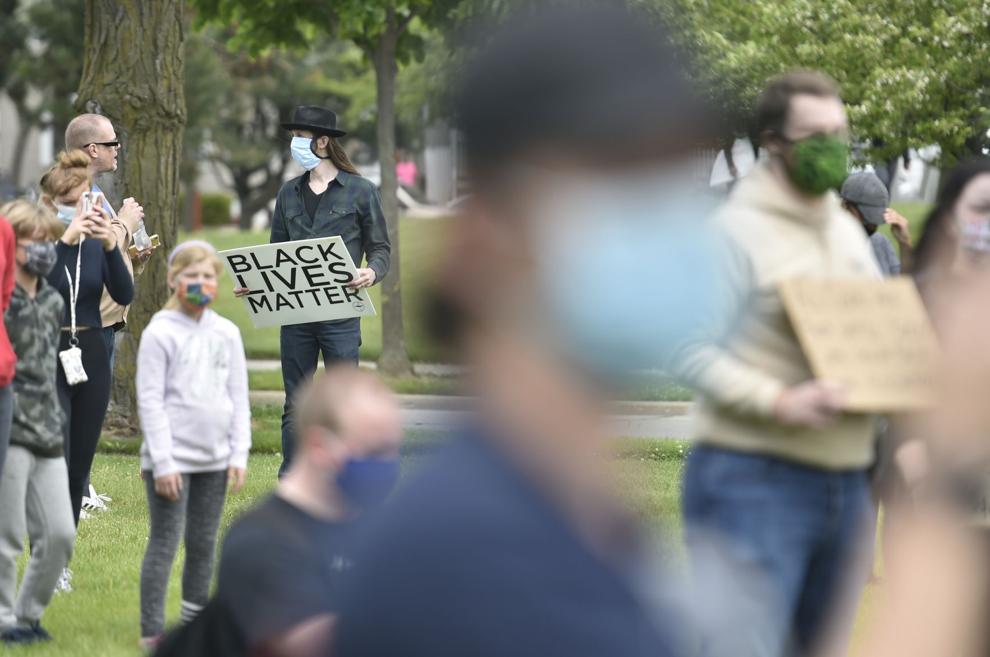 Filming the protest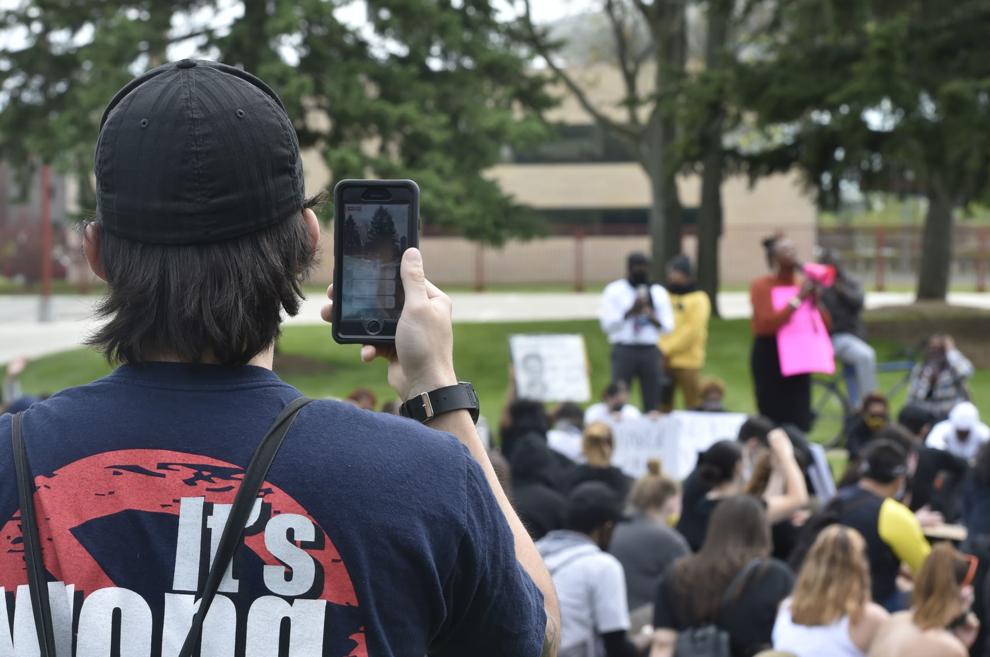 Police at the protest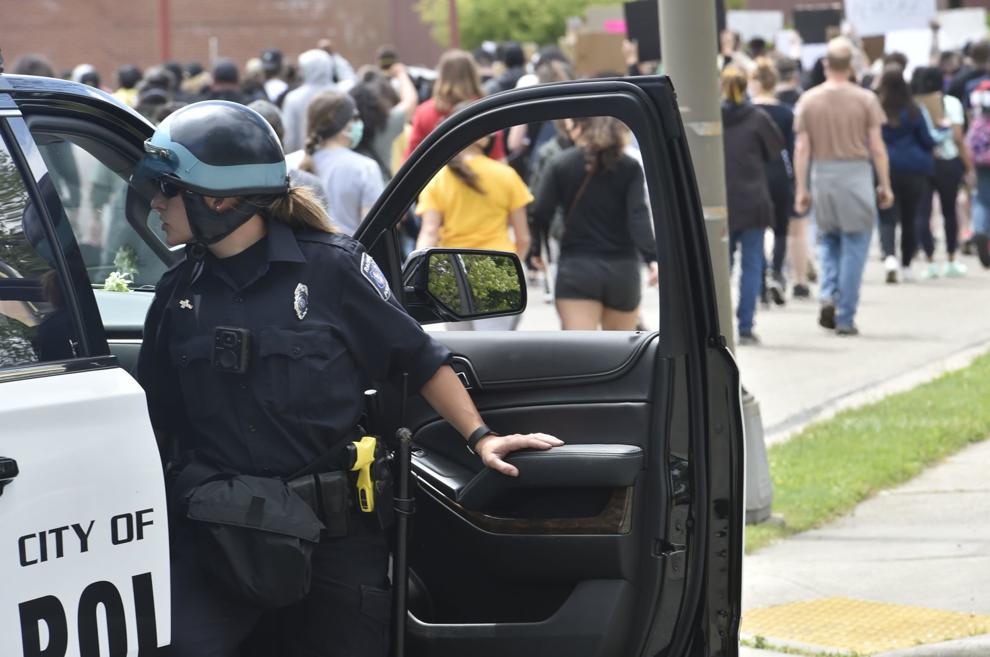 Young boys look on as marchers go down 14th Street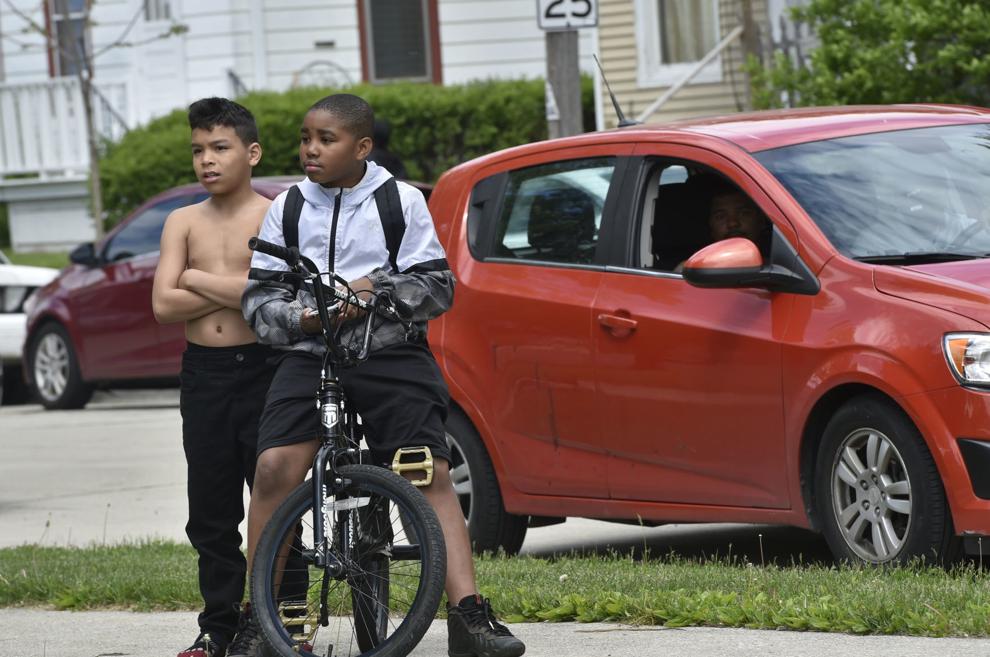 Dogs can march in protests too!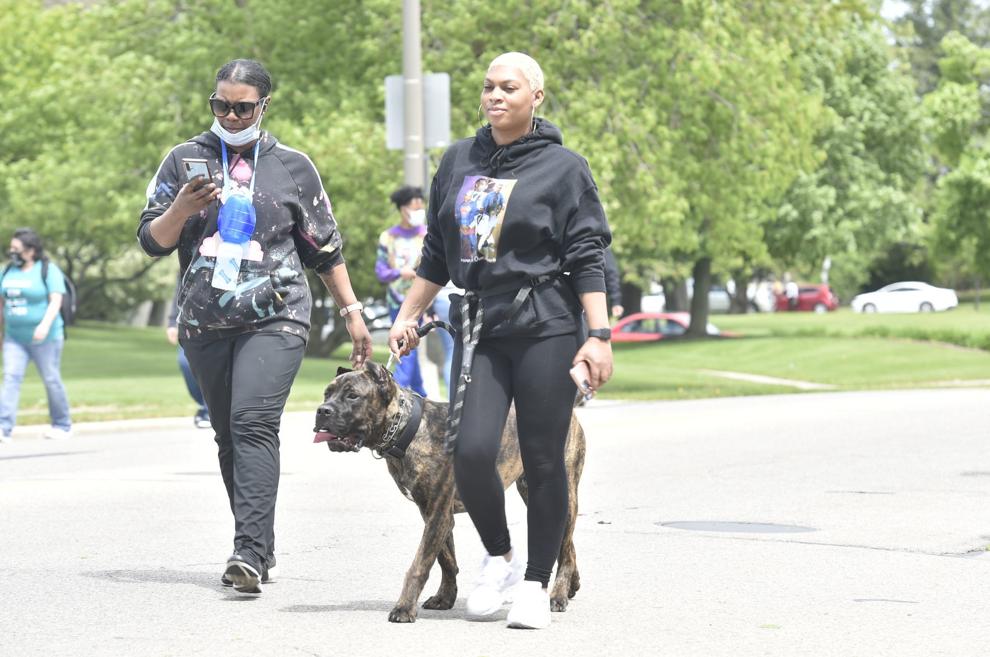 Police officers on scene
Construction workers look on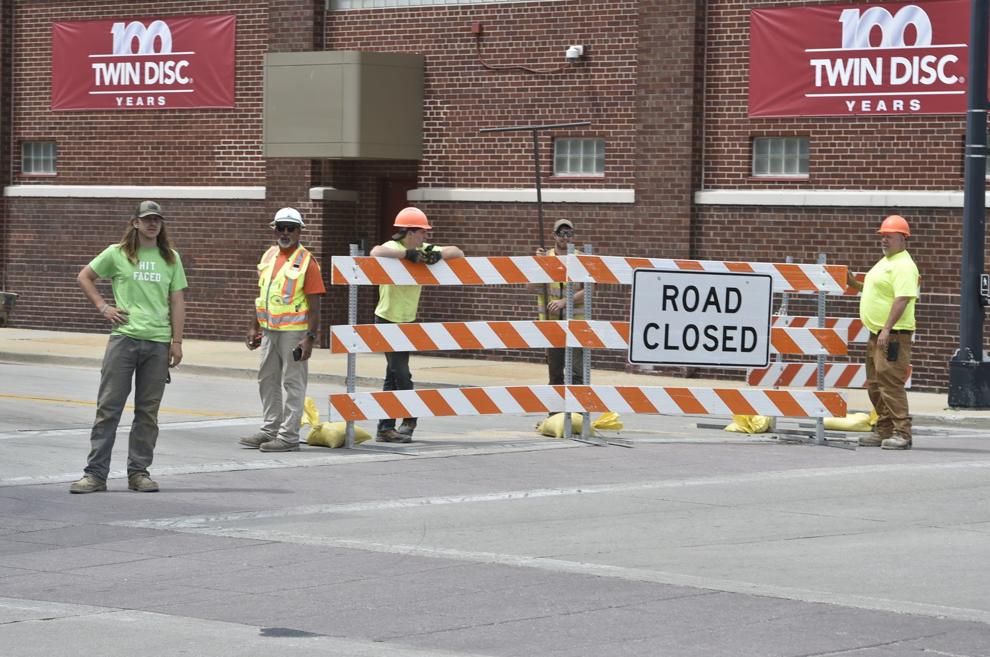 A young person poses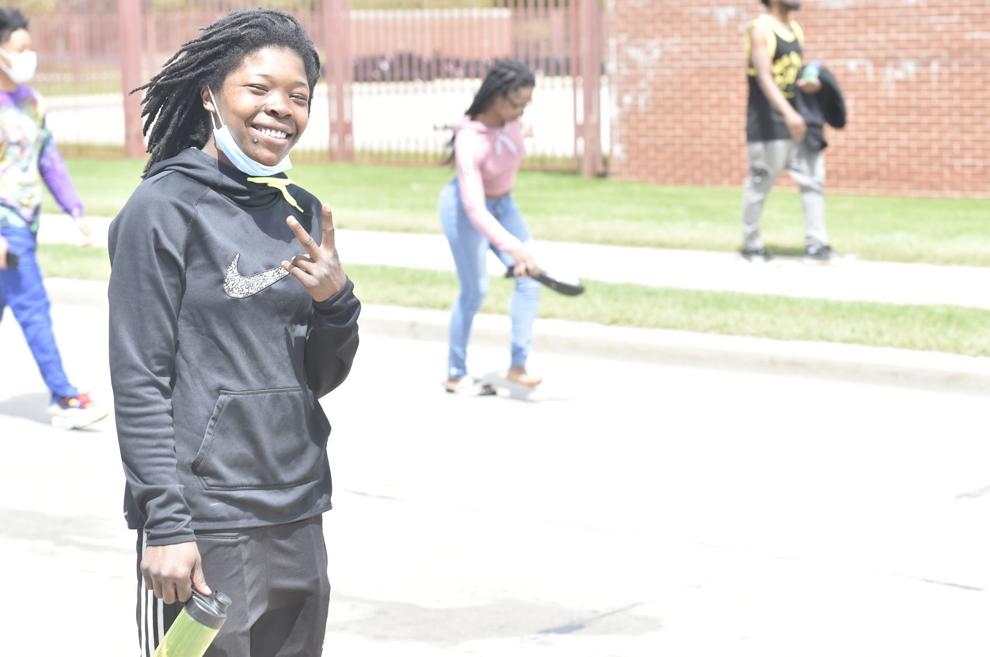 Blue overalls and Black Lives Matter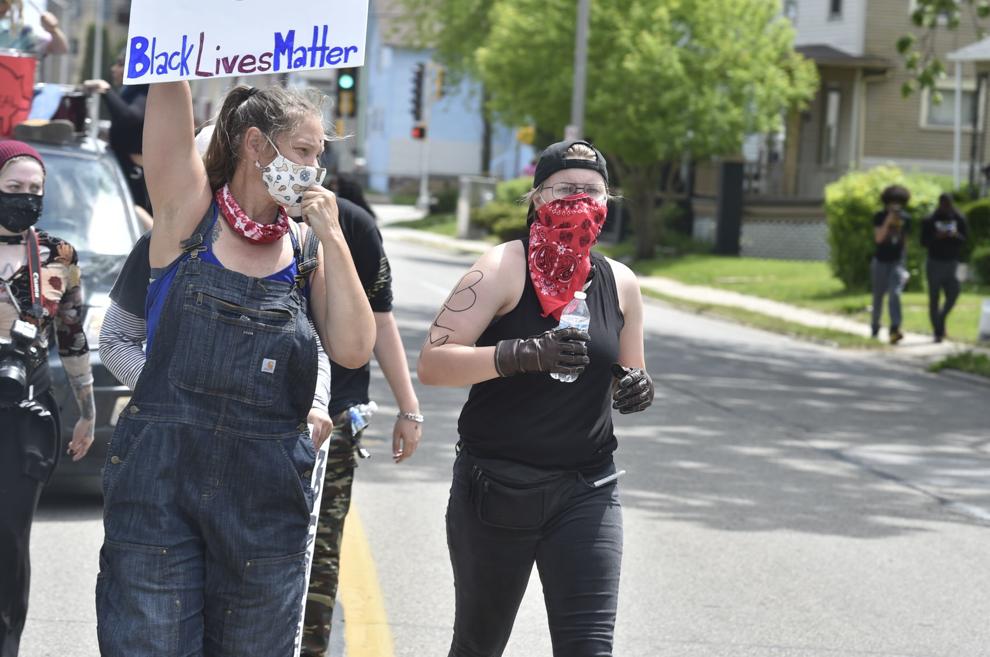 Protesting on Washington Avenue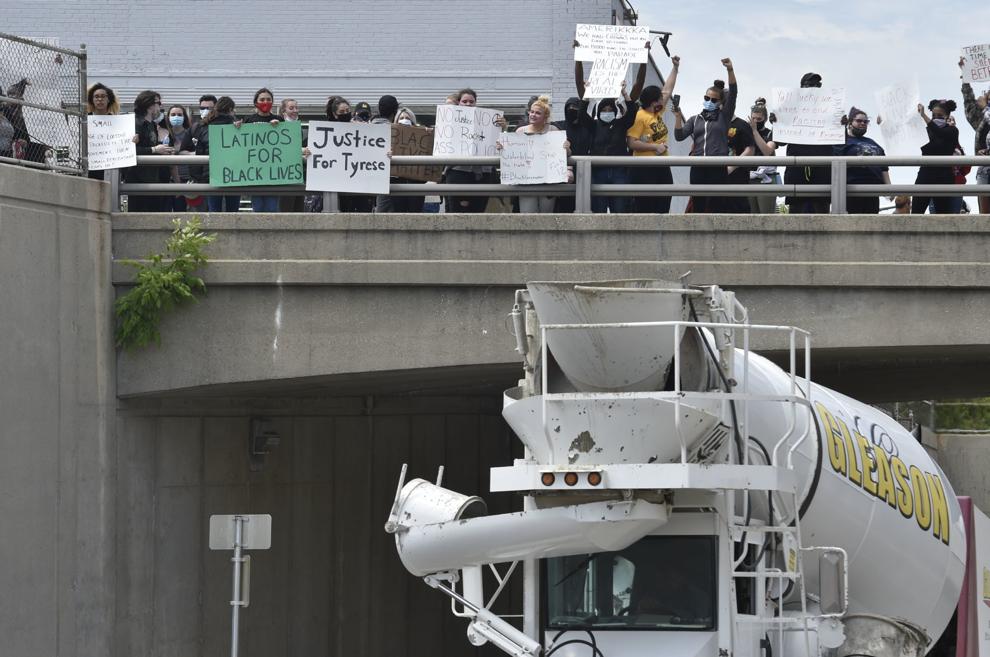 Filming protest from her window above Washington Avenue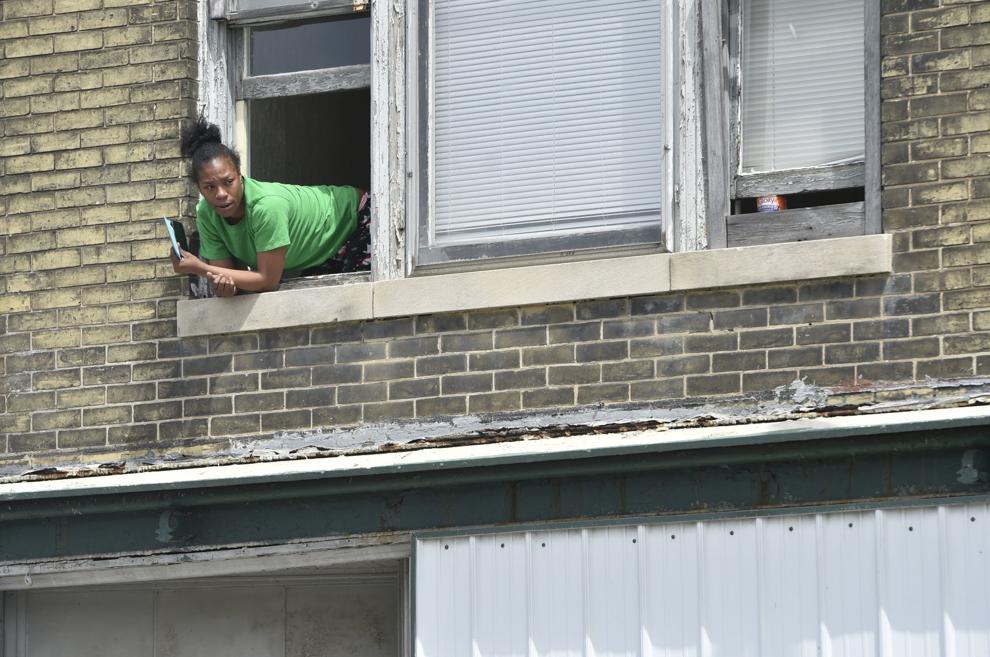 We can't breathe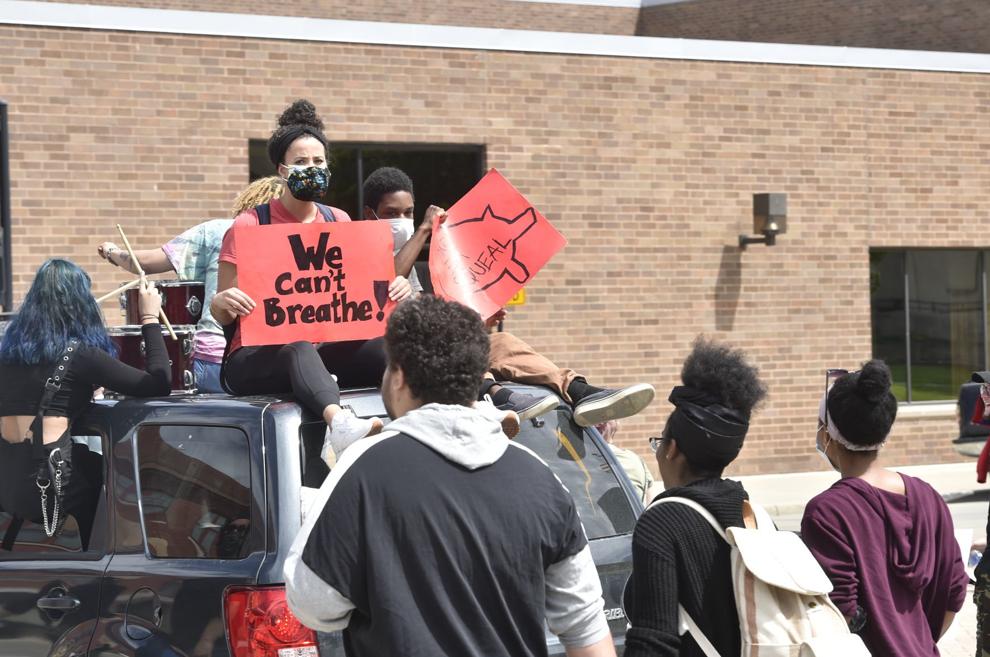 Marchers with their arms up