RACINE — A woman who was charged with hitting a pedestrian with her minivan and killing him while driving drunk pleaded guilty to reduced charges on July 9 in Racine County Circuit Court.
Keisha Marie Farrington, 38, pleaded guilty to homicide by negligent operation of a vehicle and operating while intoxicated, fourth offense.
Three additional charges of bail jumping and driving while revoked causing death were dismissed.
The defendant faces up to 25 years in prison on the homicide charge.
A sentencing hearing was set for Sept. 20.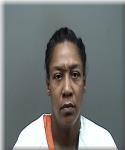 Case history
The Racine Police Department was dispatched to the corner of Marquette and Sixth Street on July 30, 2019, for a report of a pedestrian had been struck by a vehicle.
There they found Clarence A. Ellis, 64, who had sustained serious injuries and was not breathing. An RPD officer began CPR but was unable to resuscitate the victim. Farrington was taken into custody in connection with Ellis' death later that week.
During the course of the investigation, Farrington reportedly admitted she "had a few drinks" prior to driving.
She was also reportedly overheard to say: "Oh my God. I'm going to jail, and I'll never see my babies again."
According to the criminal complaint, Farrington's breath and body smelled of alcohol, her eyes were bloodshot and glassy, her speech was slow, and she was occasionally nonsensical.
She also cried through the field sobriety test, which she was not able to complete.
Her van showed damage to the front and the windshield.
Troubled release
Farrington was released from custody with a signature bond on Feb. 24, 2020, to await trial. The signature bond specified she was to consume no alcohol and was further required to have an ankle-monitoring bracelet.
However, she accumulated five violation reports from the Racine County Alternatives Program for tampering with the device and consuming alcohol.
The defendant was taken back into custody on Oct. 9 and bond was set at $50,000 cash.
This story has been updated to reflect the correct wording of the charge.