RACINE — On June 17, 2019, Racine Police Officer John Hetland was killed while attempting to stop an armed robbery at Teezers Bar & Grill, 1936 Lathrop Ave.
On Wednesday, the one-year anniversary of Hetland's death, the greater Racine community's focus was on remembering him, healing from his loss and praying for his family.
'True hero'
Hetland was 49 when he was killed. He left behind two kids.
The Park High School baseball star had been on the force for 24 years and became a union leader during that time. He made busts in prostitution investigations and received multiple awards for his service.
He was mulling retirement when he died.
Friends and family don't remember him for his accolades or his occupation. They miss the man.
"He is deeply missed. He was not only a great officer. Out of the uniform, he was the best kind of person," Hetland's sister, Shelly LeGath, told The Journal Times on Wednesday. "His laugh, his smile. He put himself out there not just for the community, but also for his family."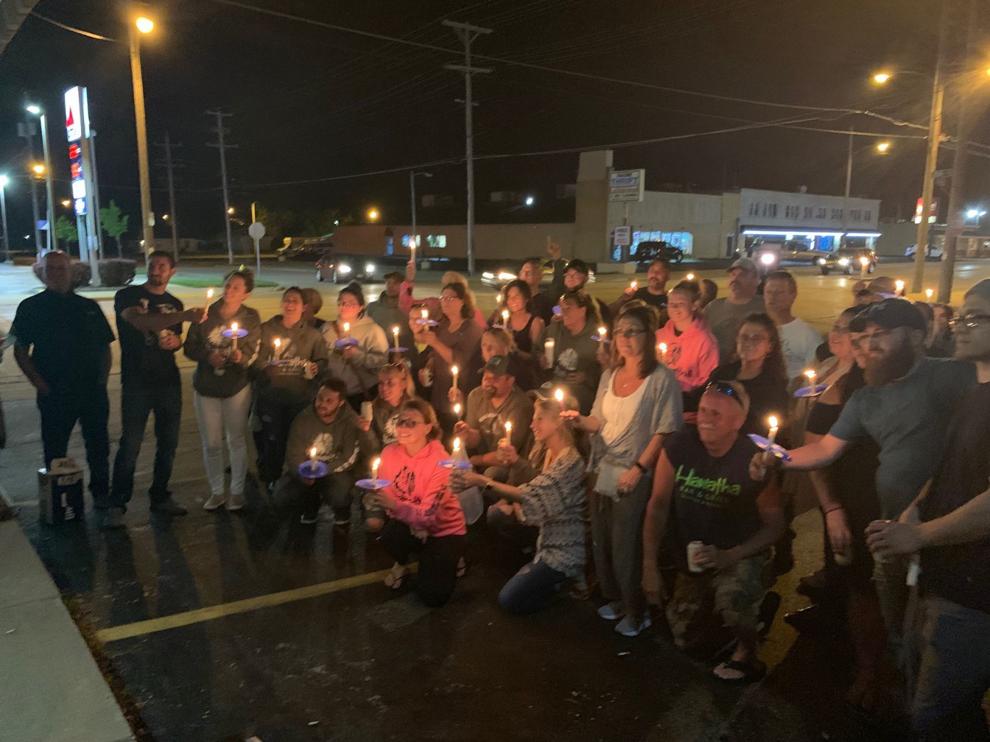 That's almost exactly what Cheri Paulick, a bartender at Hiawatha Bar and Grill in Sturtevant where Hetland was a patron, said of him in the days following his death.
"His smile was infectious," Paulick told The Journal Times two days after Hetland died. "You could never tell when he had a bad day."
A mural of a train breaking through the brick wall at Hiawatha has been completed in the last year, honoring Hetland's legacy. The number 1928 was Hetland's badge number and is written on the train and Hetland can be seen sitting as the conductor.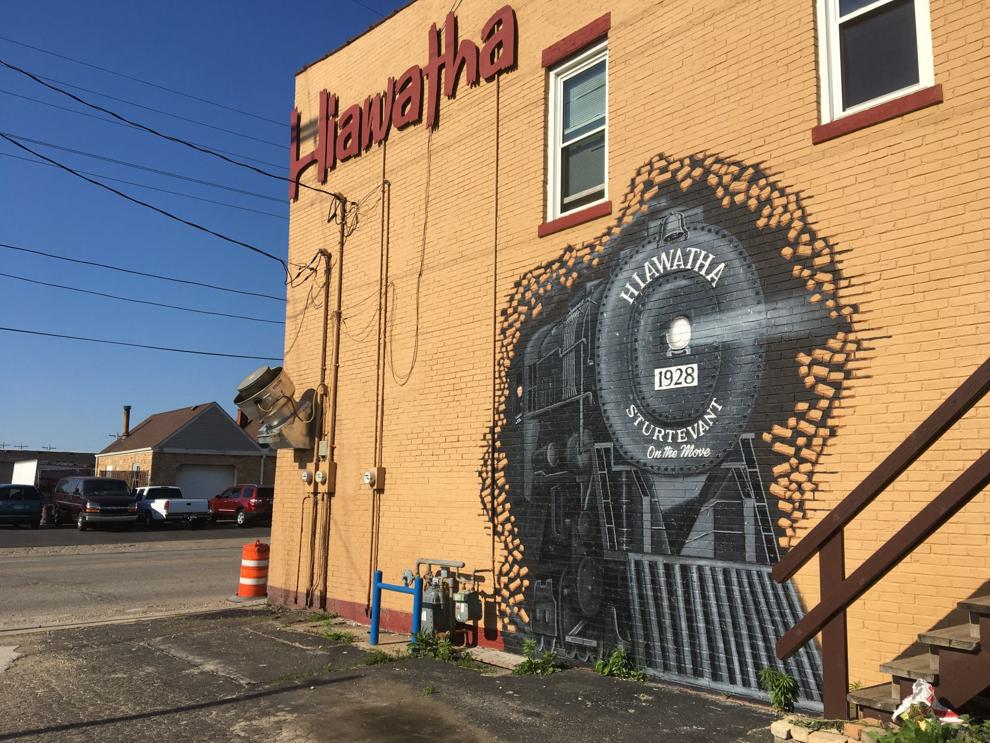 "For 24 years, Officer Hetland patrolled the streets of our community keeping area residents safe and sound," the Racine Police Department said in a statement Wednesday. "The loss to our community is significant; however the loss to the Hetland family is greater. As we reflect on the life and legacy of Officer Hetland, please remember to keep the Hetland family in your thoughts and prayers. In acting selflessly in defense of others, Officer John Hetland will be remembered as a true hero. Rest in paradise our friend, your brothers and sisters in law will take the watch from here."
Racine Mayor Cory Mason said in a statement Wednesday, "There are no words that I could offer his family or fellow officers that would assuage the pain and loss they must feel, even a year later.
The man accused of killing Hetland, Dalquavis Ward, is expected to face trial in September. If convicted, Ward will spend the rest of his life in prison.
"In the midst of policing today, we should not forget that the work that police officers do can be dangerous; sometimes life-threatening. Police officers run towards danger when most of us would flee. Officer John Hetland set the finest example of that courage. We will forever be in his debt," Mason said.
Funeral procession for Officer Hetland passes through Racine
Racine Police Officer John Hetland died while trying to stop an armed robbery on June 17. His procession leading to his final resting place was held on June 26. 
Hetland Procession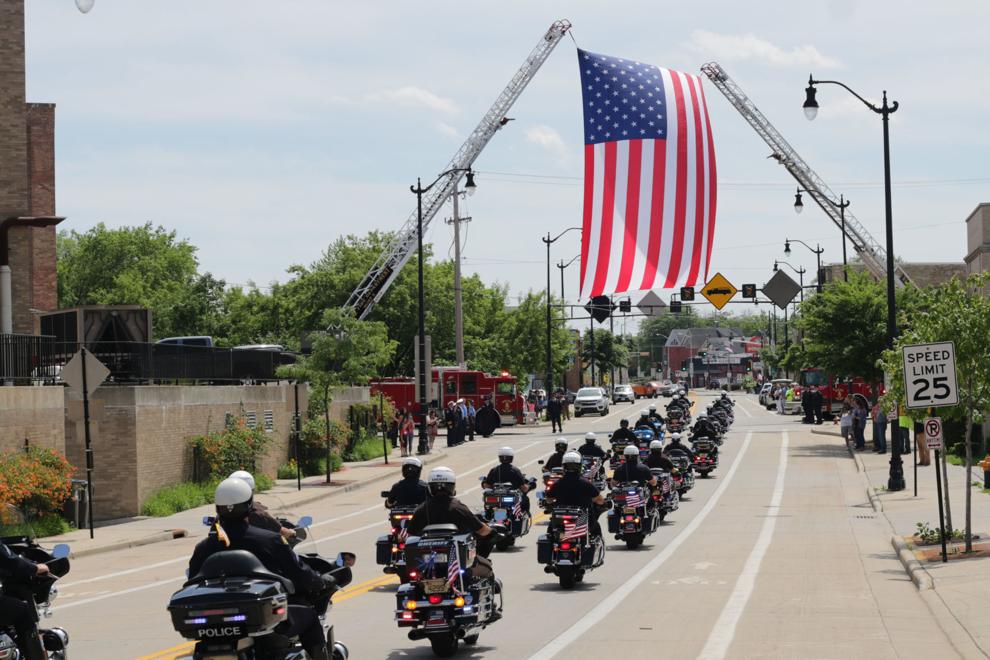 One more pass by the station
A show of support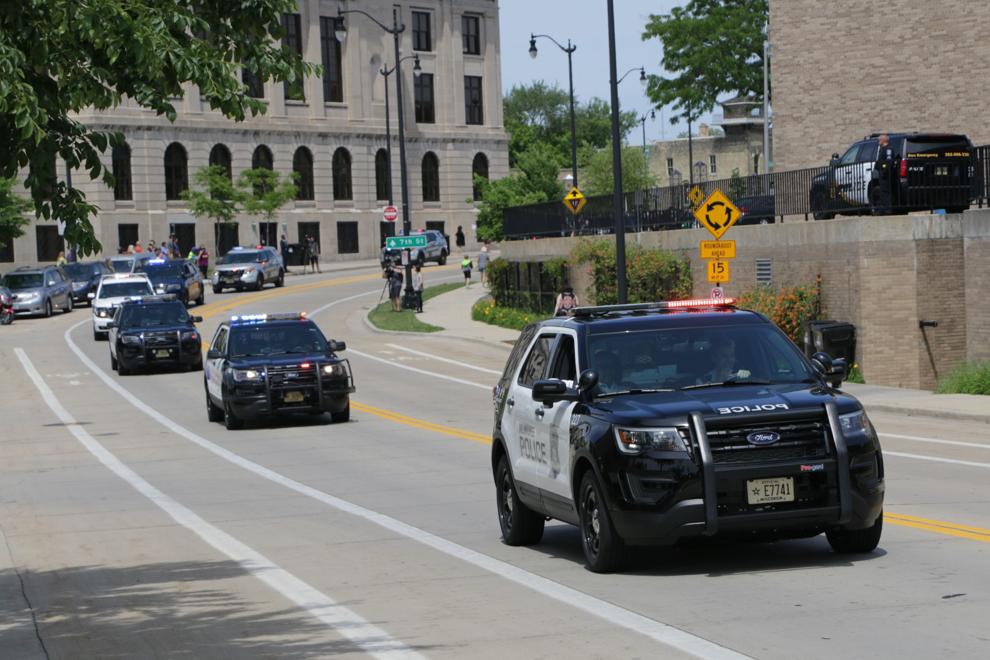 Hetland Procession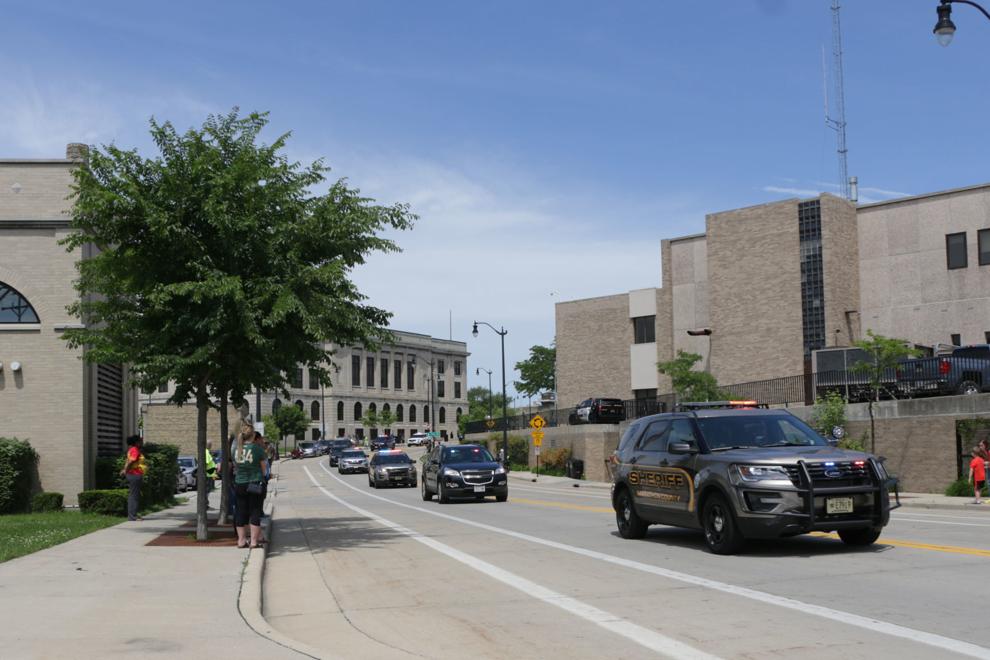 Hetland Procession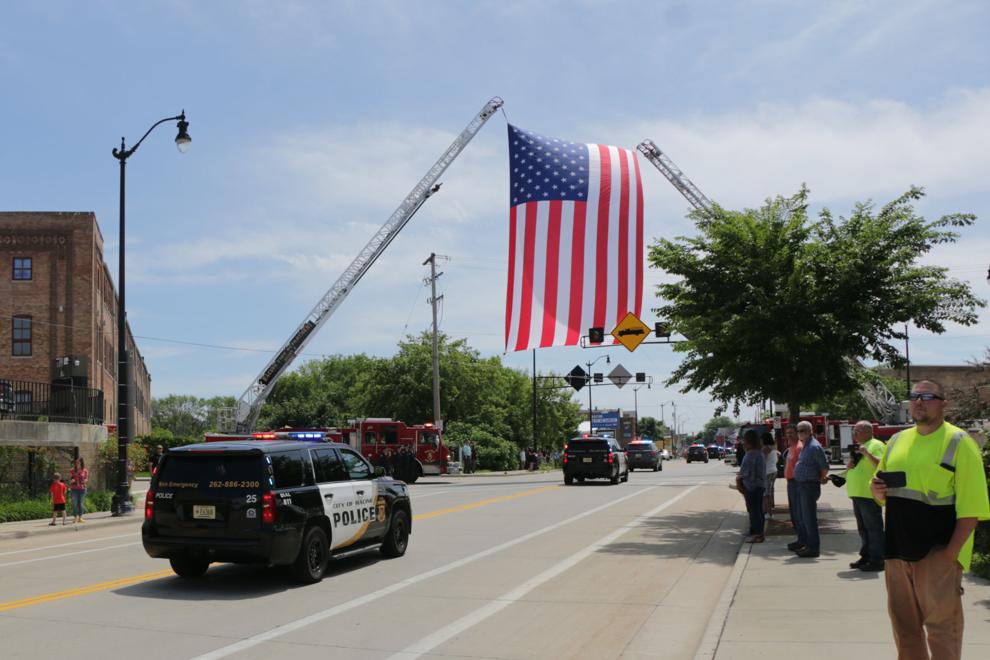 Hetland Procession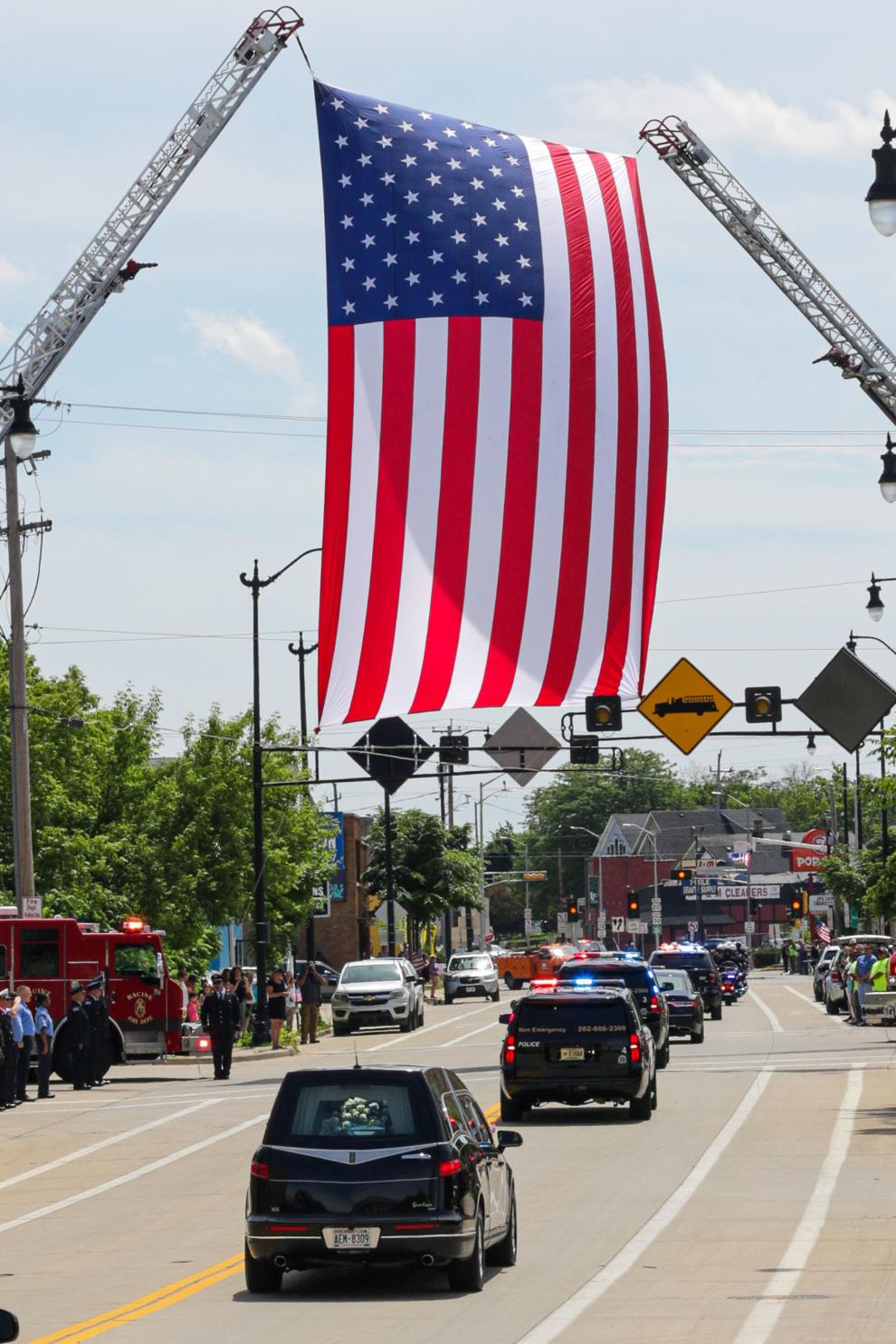 Hetland procession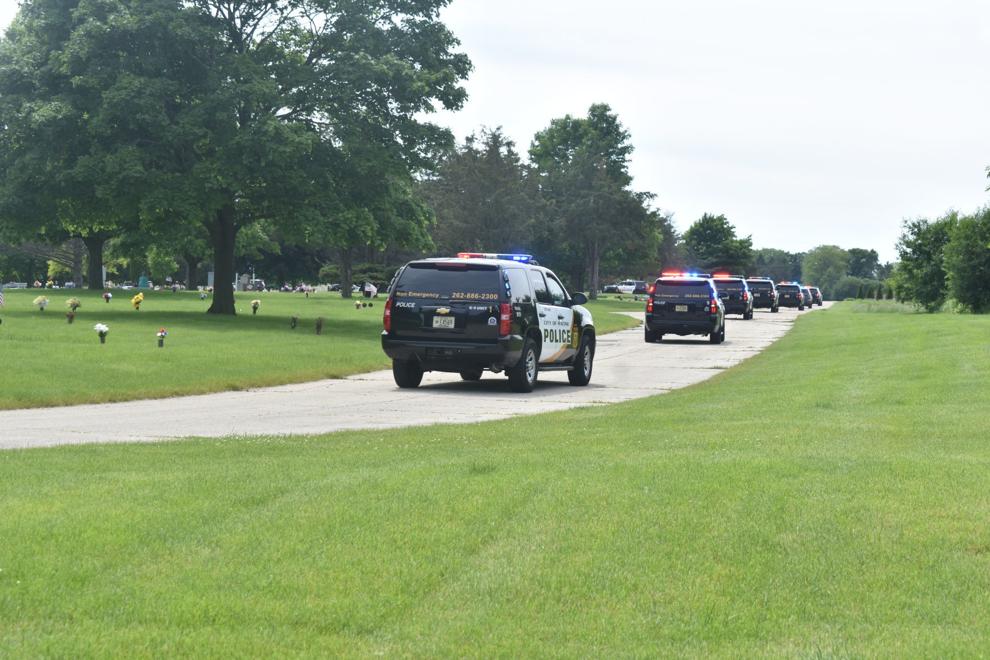 Patriotism and honor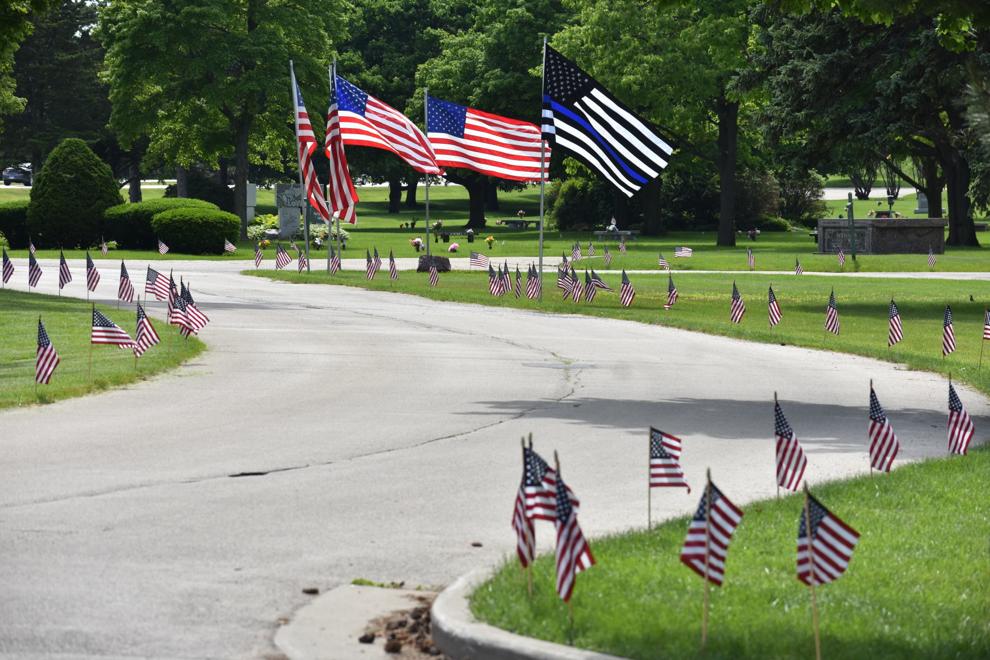 Hetland Procession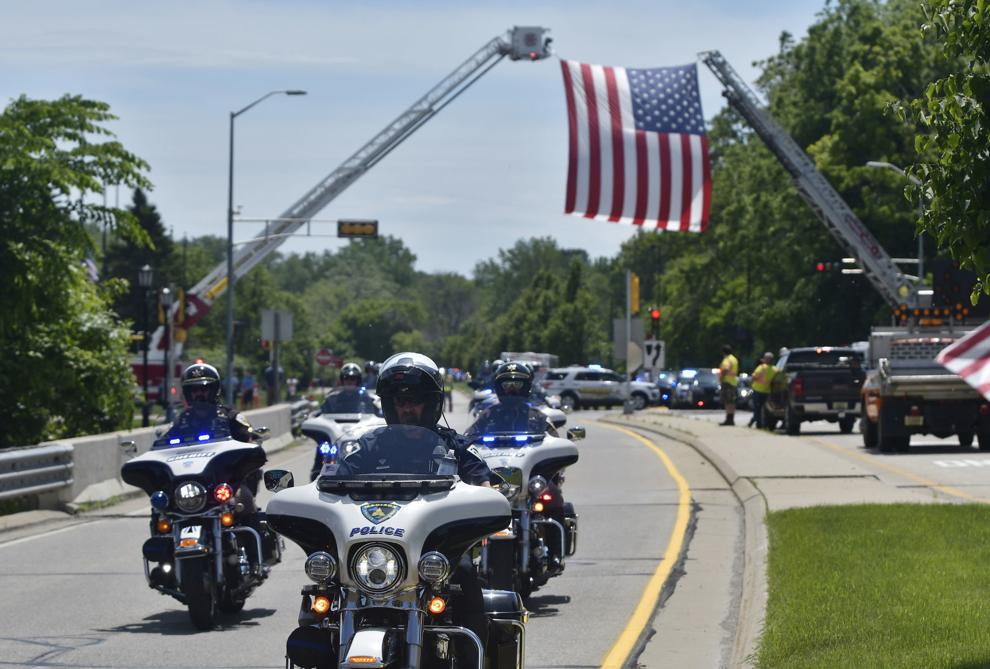 Paying their respects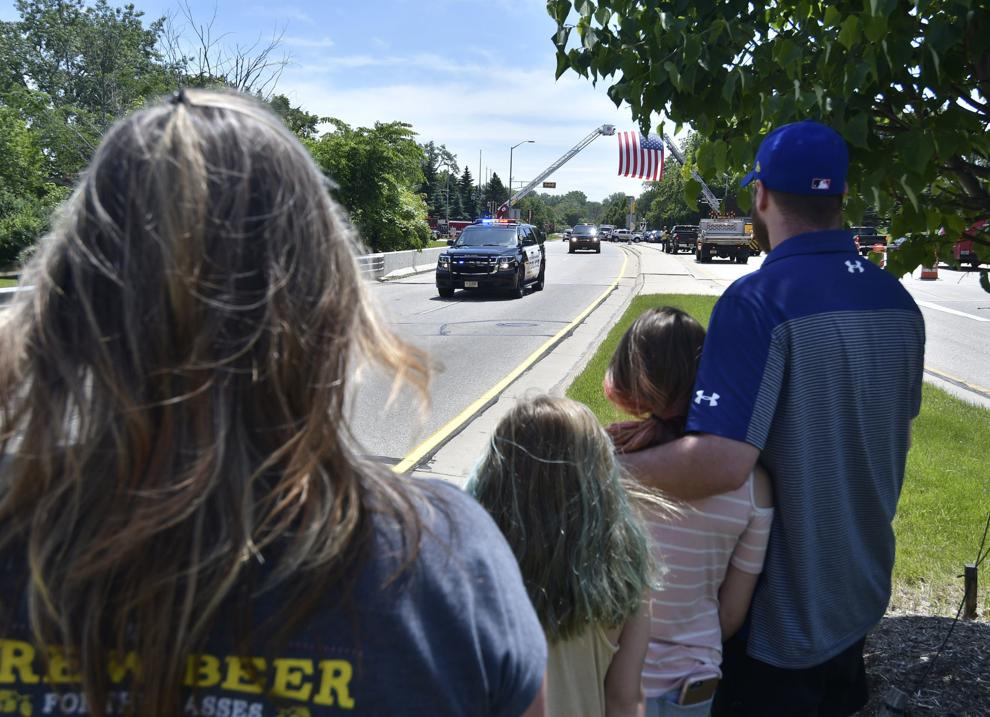 Hetland Procession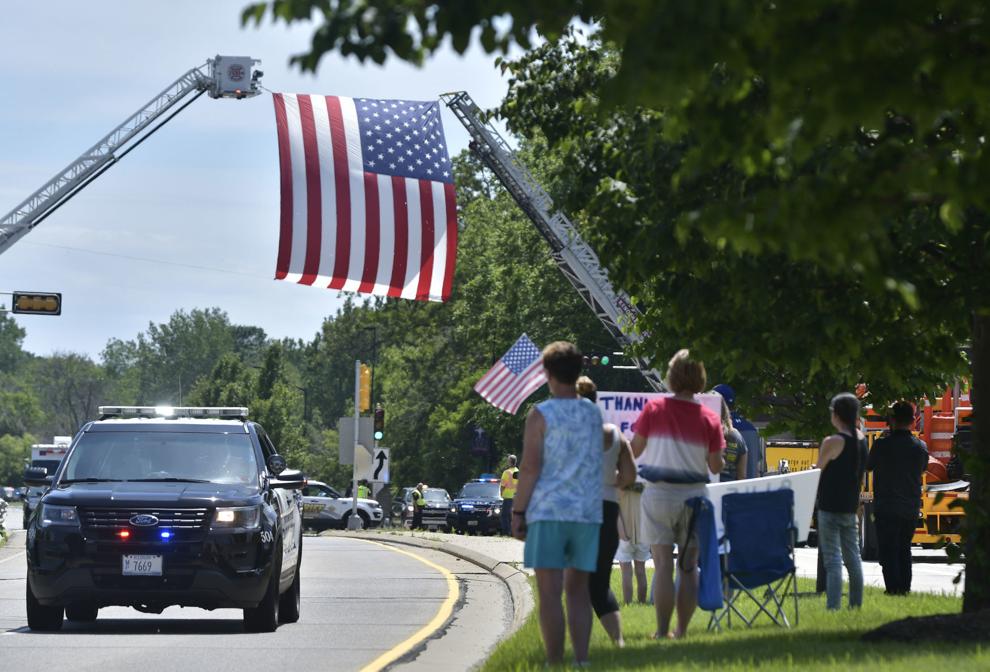 Hetland Procession