CALEDONIA — In the days following Racine County's third fatal shooting by a police officer in the past two years, The Journal Times learned that the Caledonia Police Department does not have body cameras. However, plans are in place to equip officers with body cameras in the future.
"From a transparency and officer safety standpoint, we have to have them," Caledonia Police Chief Daniel Reilly told The Journal Times Wednesday.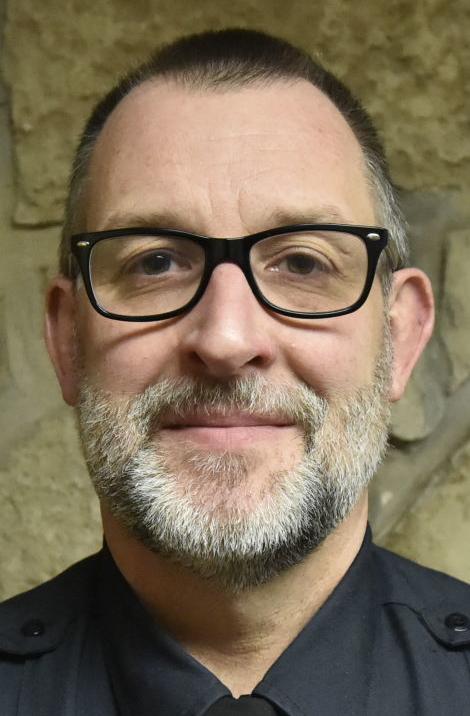 On Sunday, 38-year-old Jared R. Nelson, of Racine was fatally shot on Crystal Spring in Caledonia, after reportedly attacking and injuring a Caledonia Police Department officer with an "edged weapon." Neither Caledonia nor Racine police have said what that weapon was.
The officer, a four-year Caledonia PD veteran, was treated for injuries and released from the hospital.
On Jan. 17, 2018, Donte Shannon, 26, was fatally shot by Racine Police officers Chad Stillman and Peter Boeck. And on June 15, Ty' Rese West, 18, was shot and killed by Mount Pleasant Police Sgt. Eric Giese and died at the scene. After each incident, police said that the two were armed and were uncooperative with police.
Outcry was heard in the community after some members of the public doubted the narrative provided by police and asked for body camera footage of of the West and Shannon incidents.
Racine Police officers were not wearing body cameras during Shannon's shooting, police said. Questions regarding whether body camera video of the incident exists have gone unanswered by police for more than two months after West's death.
You have free articles remaining.
'An absolute must'
Reilly said that for today's law enforcement officers, body cameras are "an absolute must."
Before beginning his job as the Caledonia Police chief in September 2018, Reilly served as the deputy chief of the Pleasant Prairie Police Department in Kenosha County, where he said he was part of a movement to equip each officer with a body camera.
When Reilly started his new role, he said he knew body cameras were something he wanted to start working toward right away. "As soon as I got here, I was pushing for them," he said.
In anticipation of the 2020 budget, the Caledonia Police Department crafted a capital improvement plan asking for a total of $70,000. Half of the money would go toward purchasing 35 cameras, at approximately $1,000 each, for each officer.
The other $35,000 would go toward storage of video captured by the cameras, something Reilly said is more expensive than the cameras.
The cost is the major issue in implementing body cameras at the Caledonia Police Department, Reilly said, but the department is looking into more cost-effective options.
After they submit the plan, the Police Department will wait to hear if their plan is approved and included in the 2020 budget.
"I would think the body cameras would be a high priority, in my mind," said Caledonia Village President Jim Dobbs.