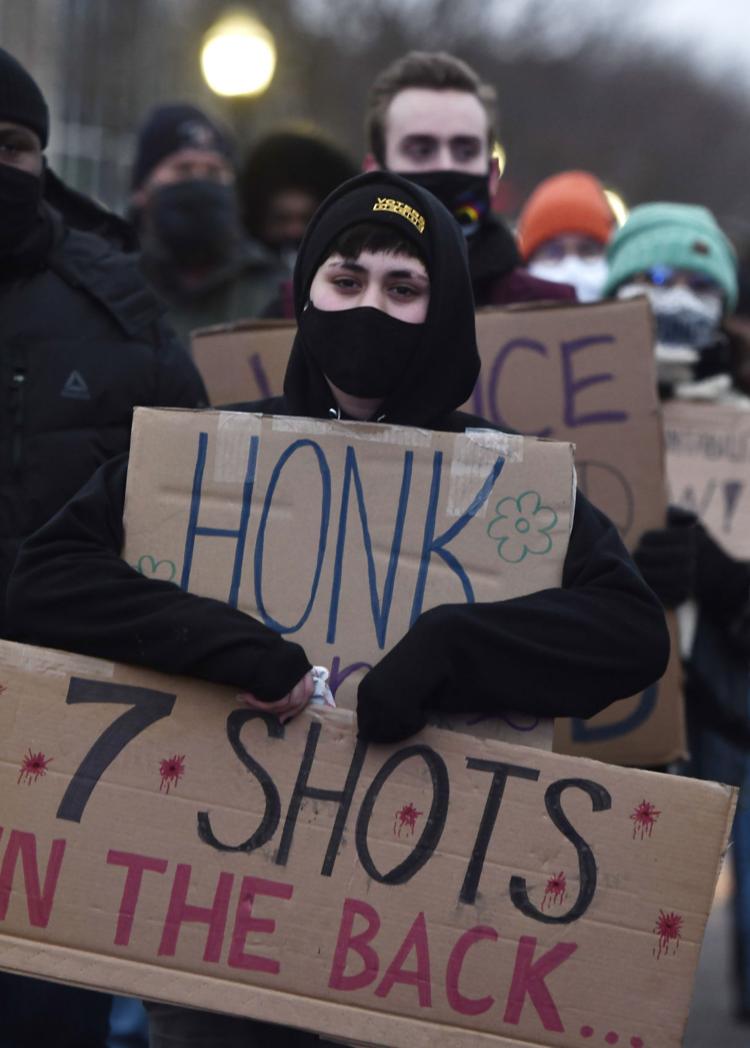 KENOSHA — Family and friends of Jacob Blake, along with other local activists, marched on City Hall Monday night demanding the termination of the officer who shot Blake multiple times, and whom the Kenosha County district attorney declined to criminally prosecute a week ago.
Erica Ness, Leaders of Kenosha's director of community engagement, said the organization and Blake's family would continue to demand justice for Blake despite the decision. During a press conference held outside the city Municipal Building, 625 52nd St., they called for Officer Rusten Sheskey to be fired from the Kenosha Police Department.
"We're here to let the mayor know and to let the Kenosha Police and Fire Commission know that Kenosha's not safe with Rusten Sheskey continuing to be on the Police Department," she said. "And, in addition to long-term reform, so we do not have any police officers shooting Black men in the back anymore, we need him gone."
"We're not going to stop marching until we make sure Kenosha is safe and protected by the police officers, instead of (people) fearing for their lives," she said.
It was not immediately known whether the Blake family or if Leaders of Kenosha had registered a formal complaint against Sheskey with the Police and Fire Commission.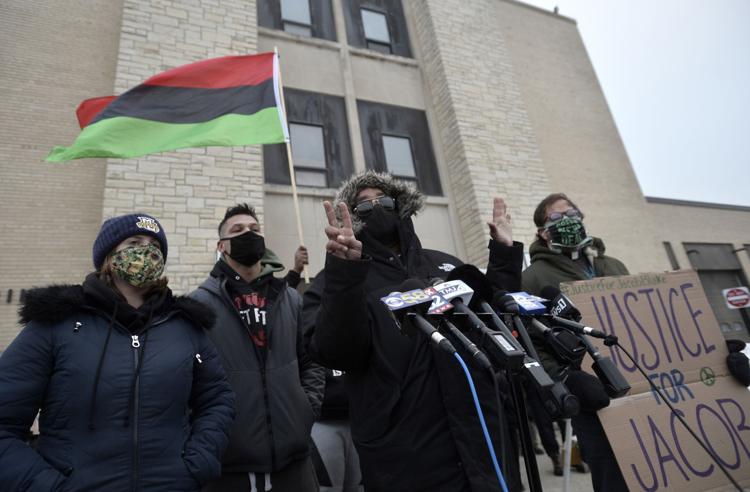 Meeting with Biden
Jacob Blake's uncle, Justin, said the family would "press on to the state level and through the federal level" — including asking that President-elect Joe Biden examine law enforcement reforms. Blake said the family is scheduled to meet with other elected officials while they travel to Washington D.C. next week for the presidential inauguration.
"Jacob Sr., my big brother, will be with us as we go to D.C. for the celebration of Martin Luther King's birthday," he said, while surrounded by a throng of media. "We'll stay the next couple of days to be there for the inauguration. And, we have tentative appointments with the President-elect and the Vice-President-elect and Ms. Pelosi (U.S. House speaker), and others that we need them to take a look at national, federal laws that can protect African Americans."
Blake said African Americans should be able to shop or go to school "without living in terror" of police using excessive force against them.
"It must not and cannot be tolerated," he said.
He said community leaders and residents continue to see "significant" turn outs at protests against his nephew's shooting. Monday's press conference and demonstration drew about 50 to 60 people who later took to the streets marching around City Hall yelling "Fire Sheskey!" repeatedly. To the beat of a drum, they shouted out the number of times Blake had been shot saying "that ain't right."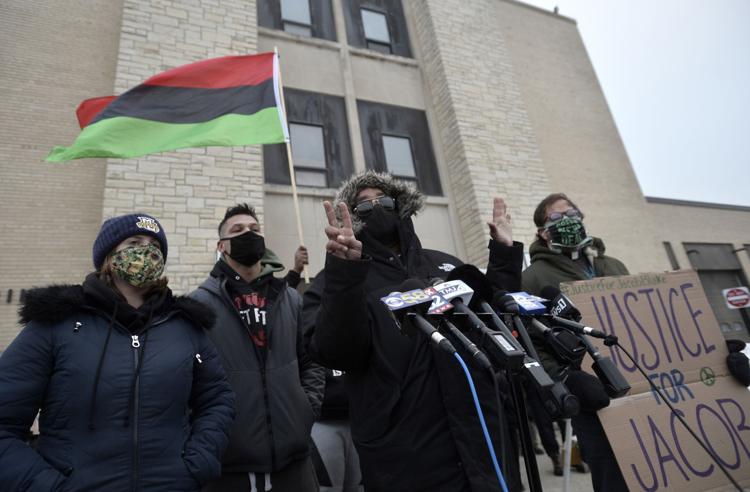 'Modern-day lynching'
"They see this is wrong. The whole world saw the video. Believe what your eyes told you," Blake said. "This was nothing more than a modern-day lynching. The judge, the jury and the trial was in the seven shots delivered by Officer Sheskey. We're not gonna rest until he's fired, indicted, has his day in court and is convicted."
According to Blake, without such justice, African Americans would continue to be virtually imprisoned and marginalized.
"African descendants in this city, county and state will virtually be jailed, or limited extremely. They will not be able to move around … and enjoy their lives as they could or take care of their normal business like any other person would," he said. "This makes African descendants in this city, county and state third-tier or fourth tier-citizens. And, we will not have that.
"We will not have the seeds of our community and our family stripped away out of the soil and taking their lives away that they can't mature and be the world citizens that they can be and have a positive impact on this community," he said.
Kenosha County District Attorney Michael Graveley's decision last week not to prosecute Sheskey has not deterred the family from continuing to speak out, Blake said.
"It's 2021. We aren't worried about at thing," he said earlier in the press conference. "We know right is right."
Blake called Sheskey's actions and the district attorney's decision, a "kangaroo court."
"I'm here to continue to fight for the Blake family," he said. "We're not going to allow anybody to give us lies and innuendos. And just because they hold this title for the City of Kenosha and it comes from a white guy, which usually, African Americans and other people have had to take whether good, bad or ugly for the truth — this isn't the truth. This cannot be happening and we're not going to stand for it.
"At no time is it appropriate to shoot a citizen of any city, any town or any state in the United States, in the back," he said.
DA's decision
After several months of investigation by the Department of Justice and a review of that investigation by an independent use-of-force expert, Graveley announced Jan. 5 he did not believe criminal charges were warranted in the case.
Graveley said the investigation showed Blake was armed with a knife and had struggled with police attempting to arrest him for a felony warrant. The district attorney said that Blake had fought off other efforts to subdue him, including officers' use of Tasers.
According to Graveley, Sheskey fired seven shots, which struck Blake in the back and side, after he believed it appeared Blake was twisting toward him with the knife while Blake was trying to get into a vehicle with his children. According to the district attorney, statements from other witnesses and physical evidence matched that explanation.
Sheskey remains on leave while the Police Department conducts an internal investigation into whether he violated department policies.
Protest after no charges in Jacob Blake shooting announced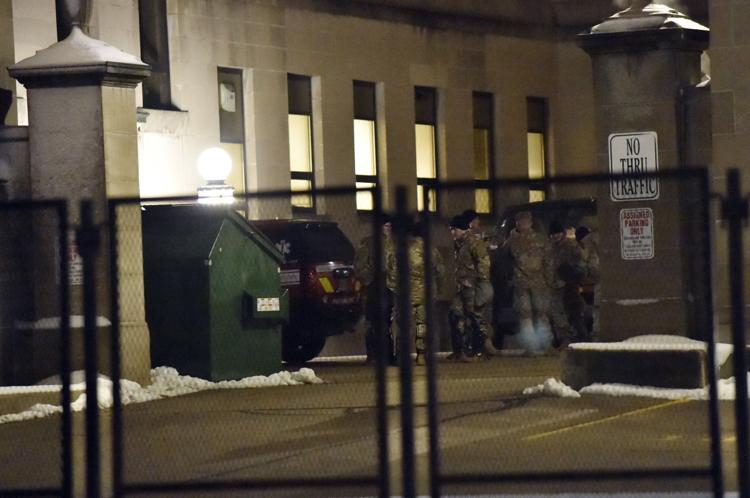 Protest after no charges in Jacob Blake shooting announced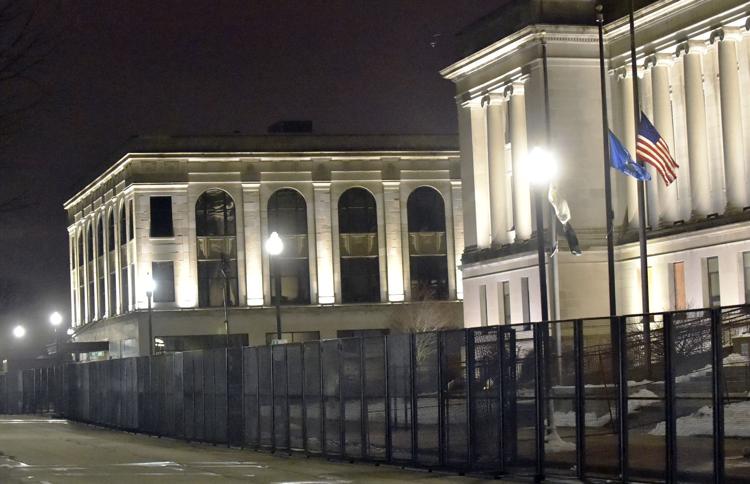 Protest after no charges in Jacob Blake shooting announced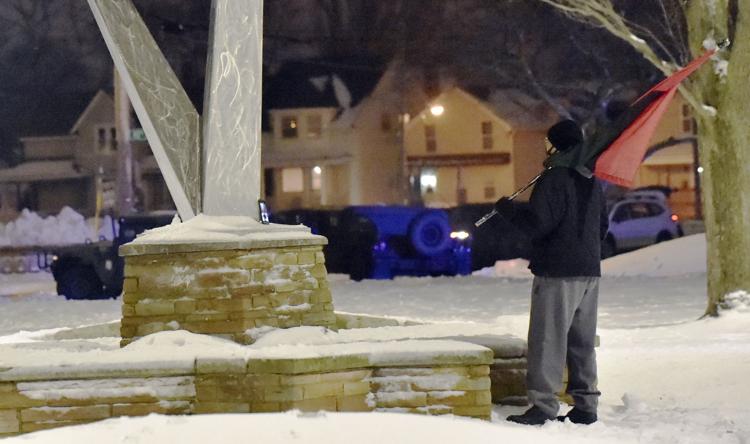 Protest after no charges in Jacob Blake shooting announced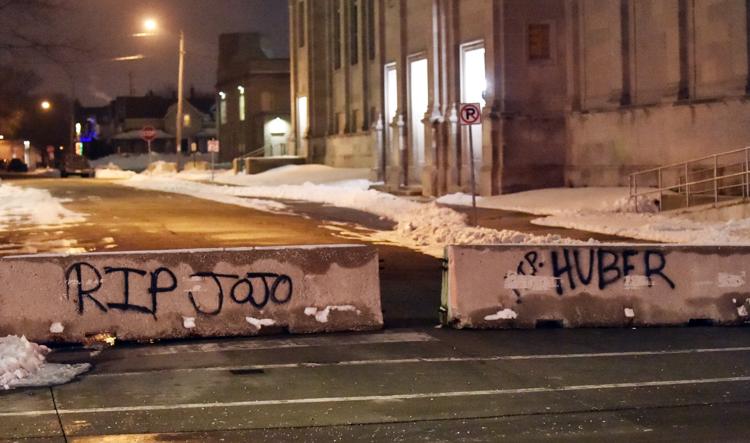 Protest after no charges in Jacob Blake shooting announced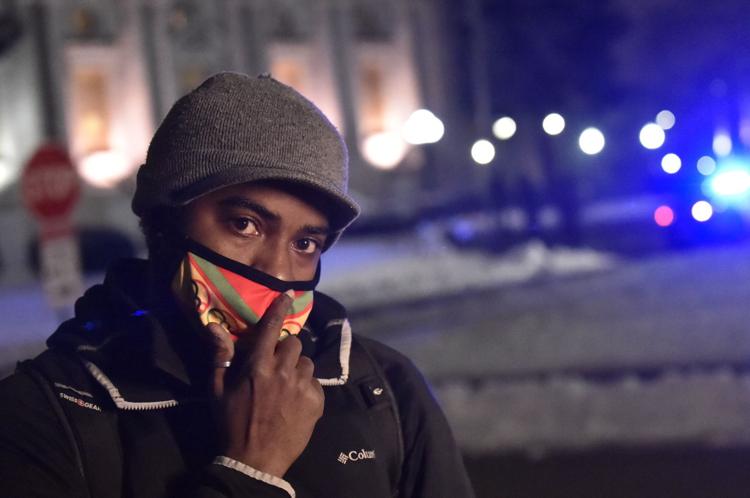 Protest after no charges in Jacob Blake shooting announced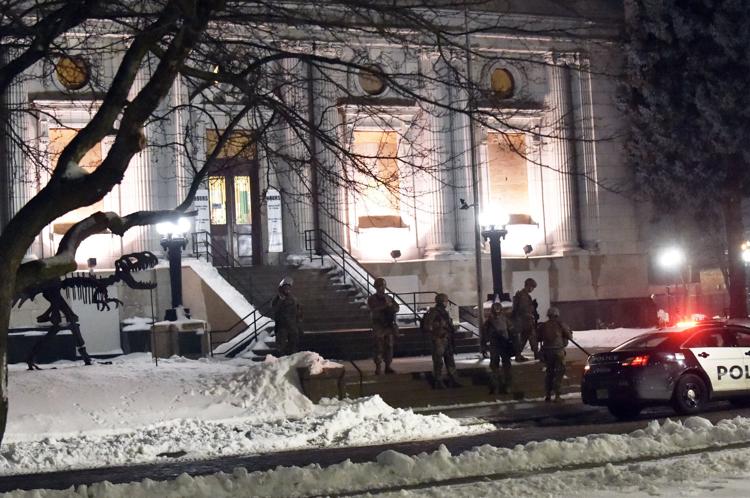 Protest after no charges in Jacob Blake shooting announced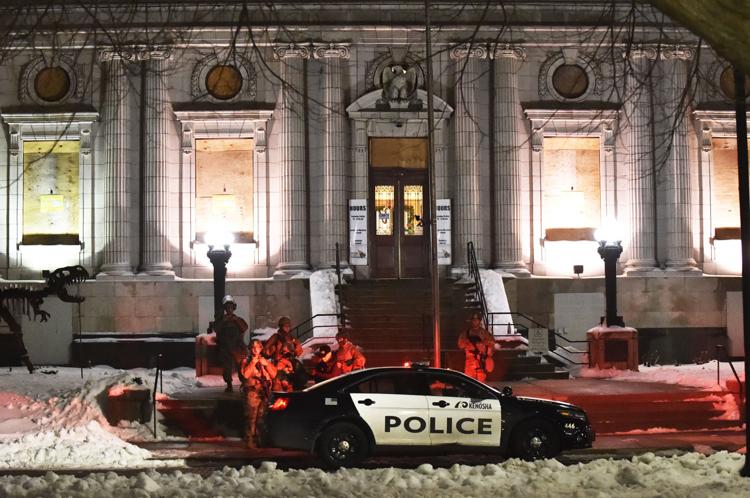 Protest after no charges in Jacob Blake shooting announced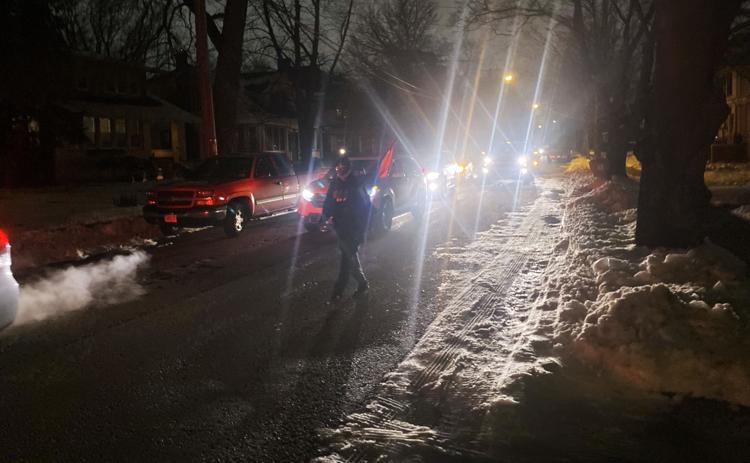 Protest after no charges in Jacob Blake shooting announced
Protest after no charges in Jacob Blake shooting announced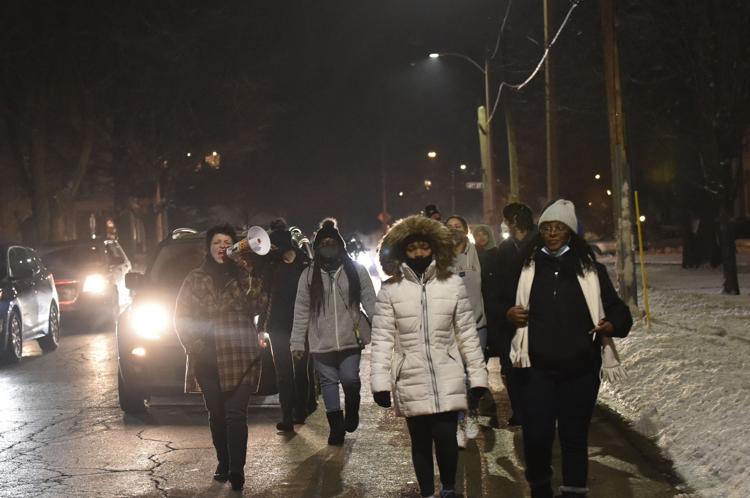 Protest after no charges in Jacob Blake shooting announced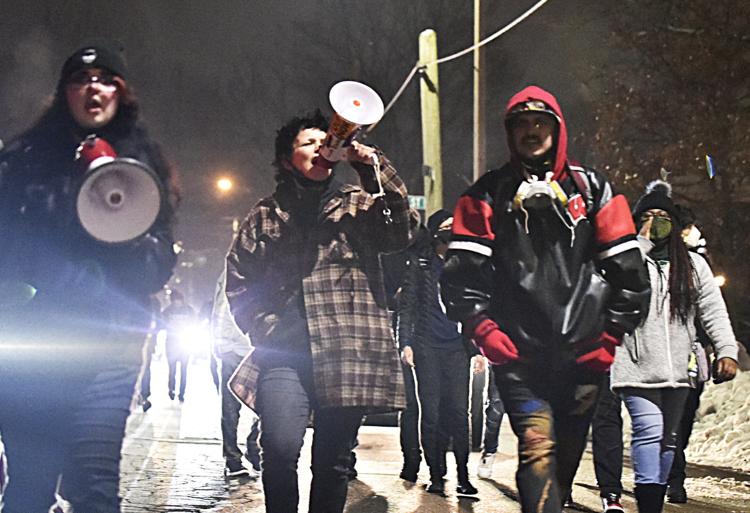 Protest after no charges in Jacob Blake shooting announced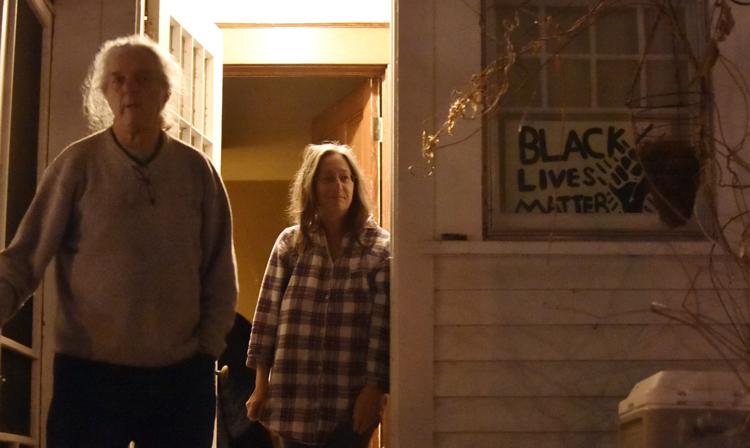 Protest after no charges in Jacob Blake shooting announced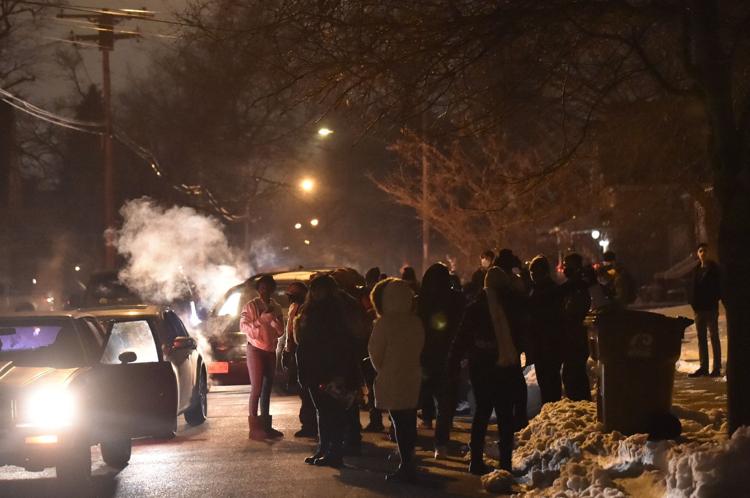 Protest after no charges in Jacob Blake shooting announced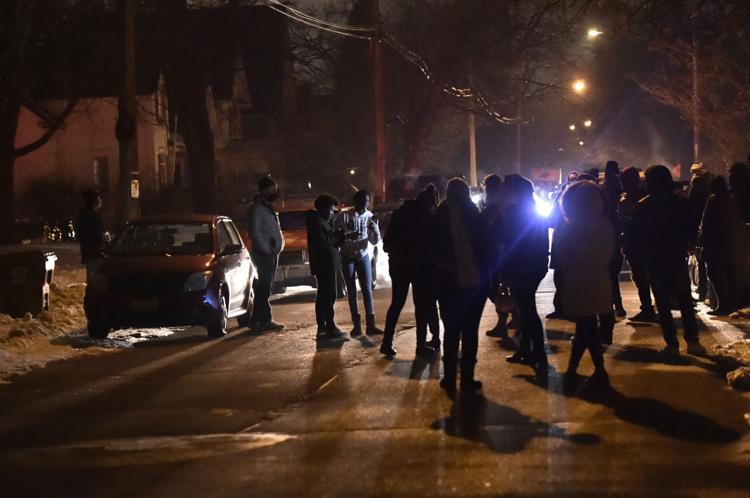 Protest after no charges in Jacob Blake shooting announced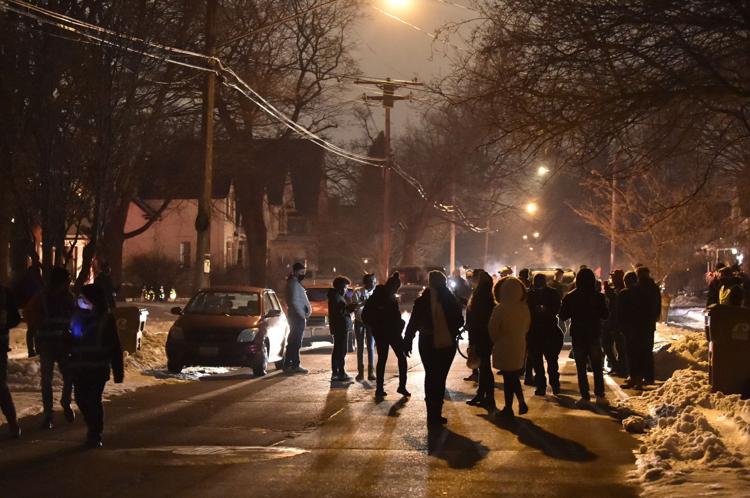 Protest after no charges in Jacob Blake shooting announced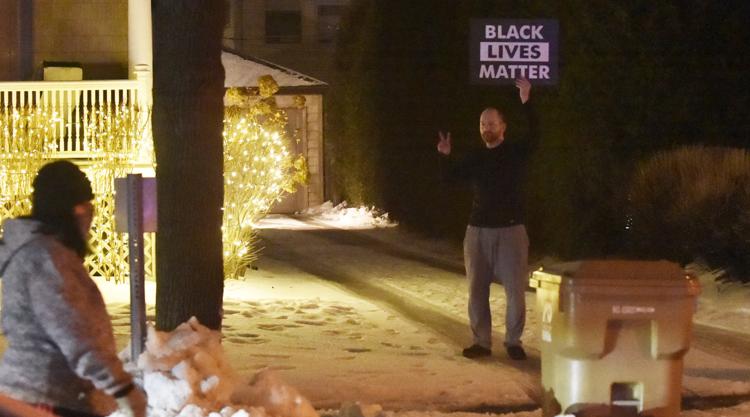 Protest after no charges in Jacob Blake shooting announced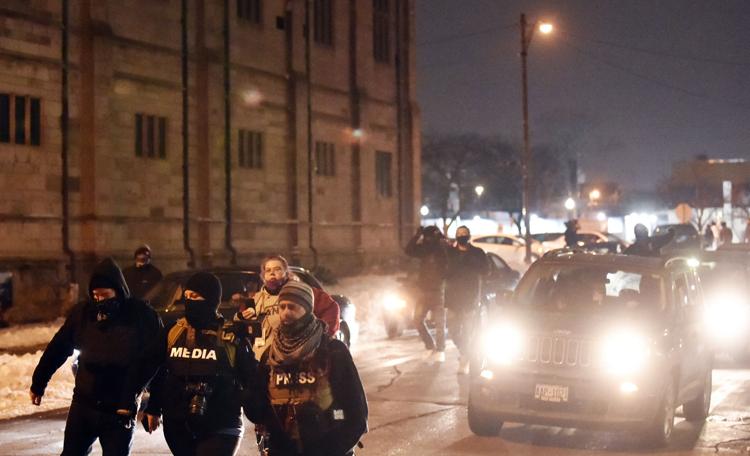 Protest after no charges in Jacob Blake shooting announced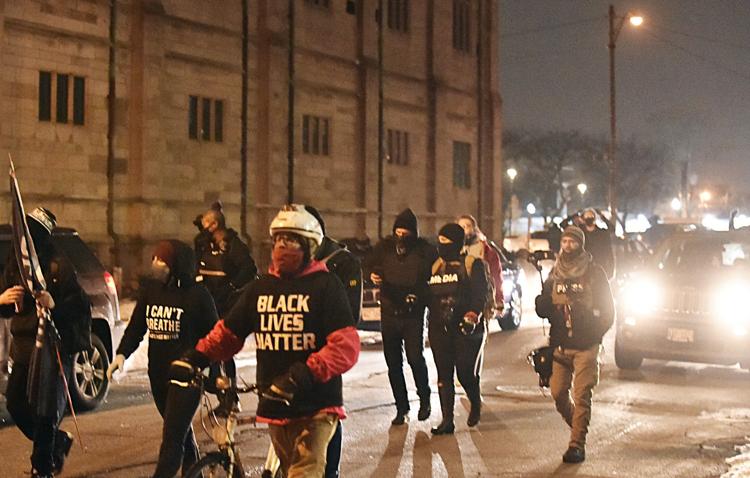 Protest after no charges in Jacob Blake shooting announced
Protest after no charges in Jacob Blake shooting announced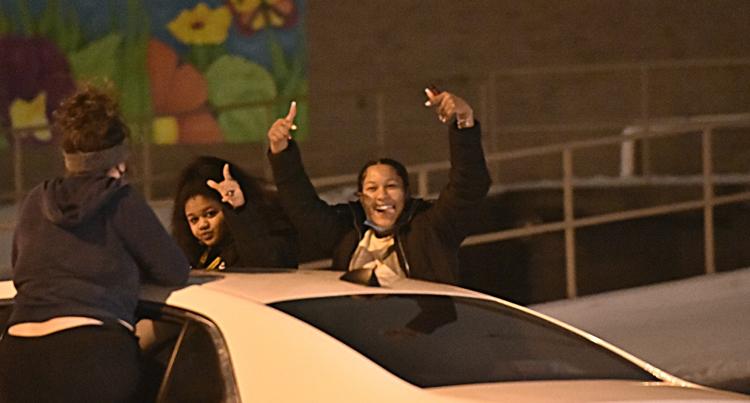 Protest after no charges in Jacob Blake shooting announced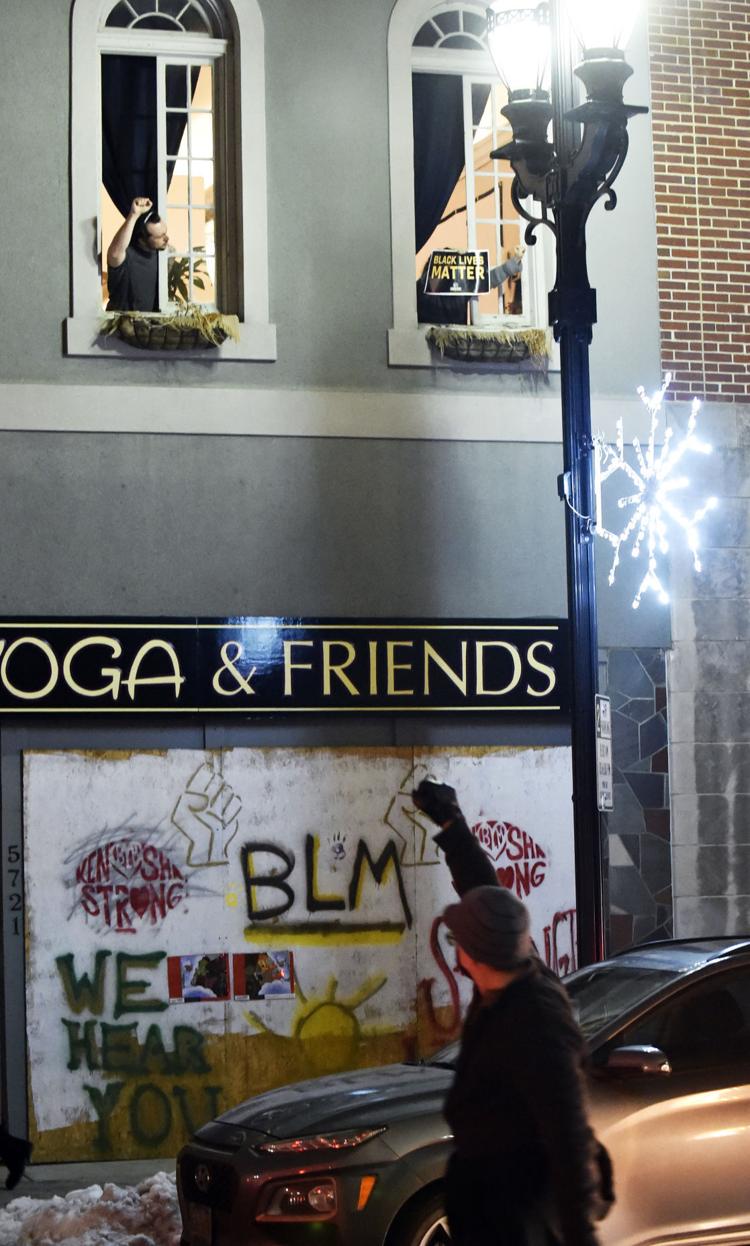 Protest after no charges in Jacob Blake shooting announced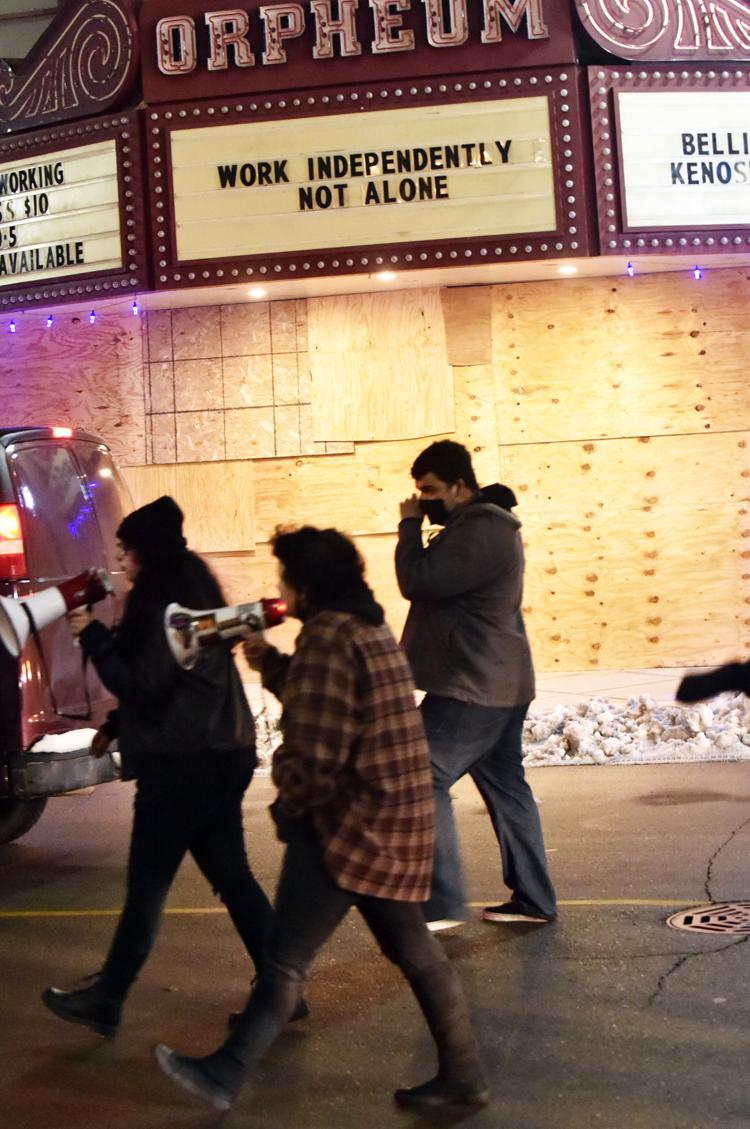 Protest after no charges in Jacob Blake shooting announced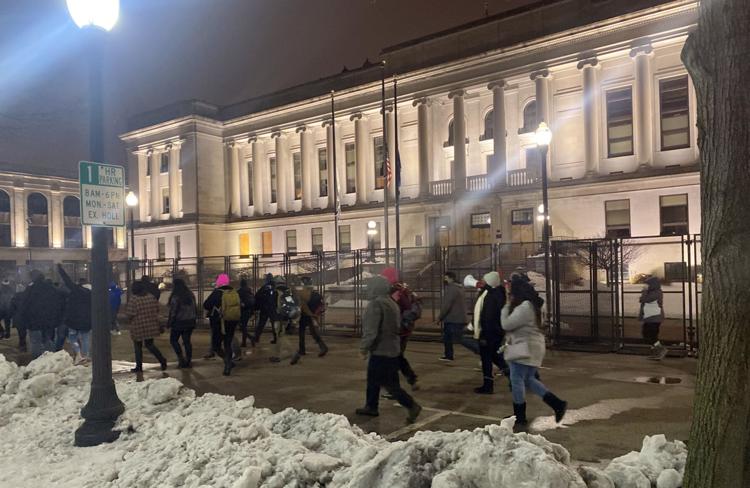 Marchers outside the Courthouse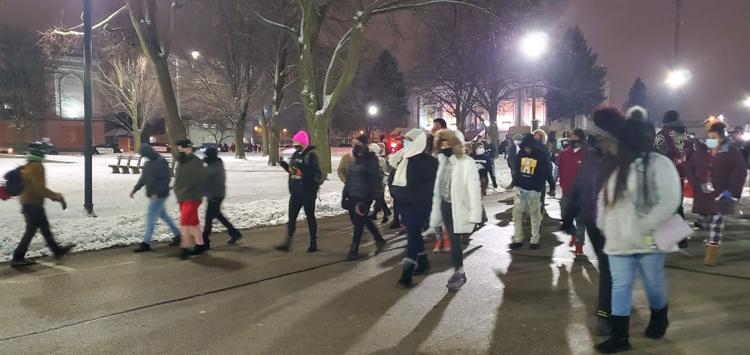 Protest after no charges in Jacob Blake shooting announced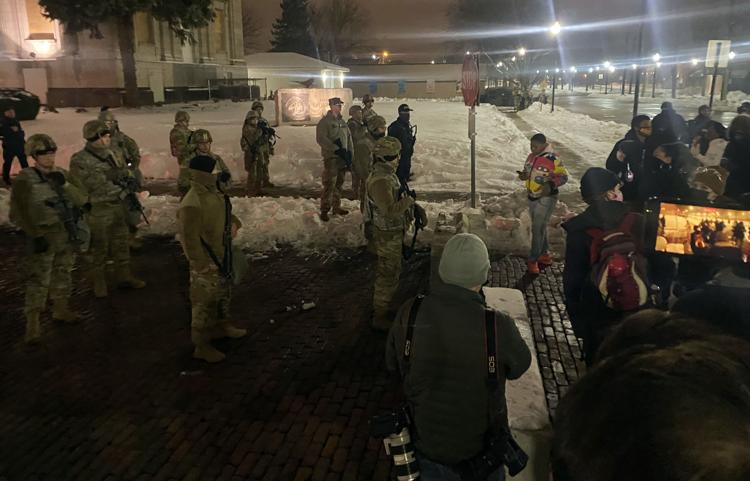 Protest after no charges in Jacob Blake shooting announced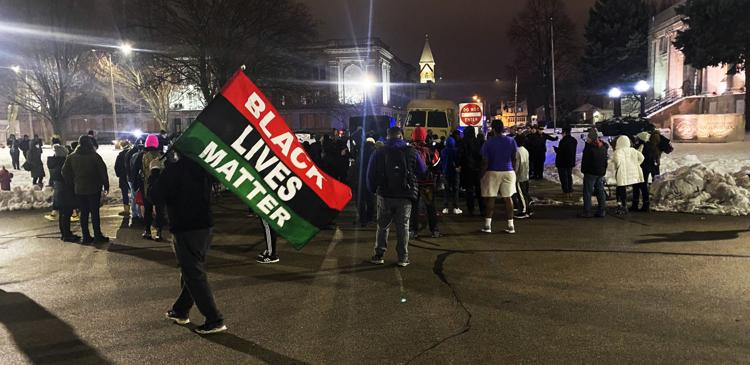 Protest after no charges in Jacob Blake shooting announced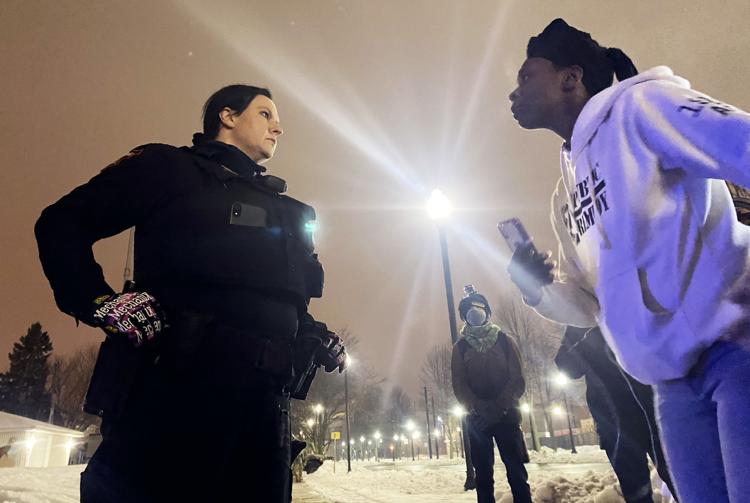 Protesters outside the Courthouse
Protest after no charges in Jacob Blake shooting announced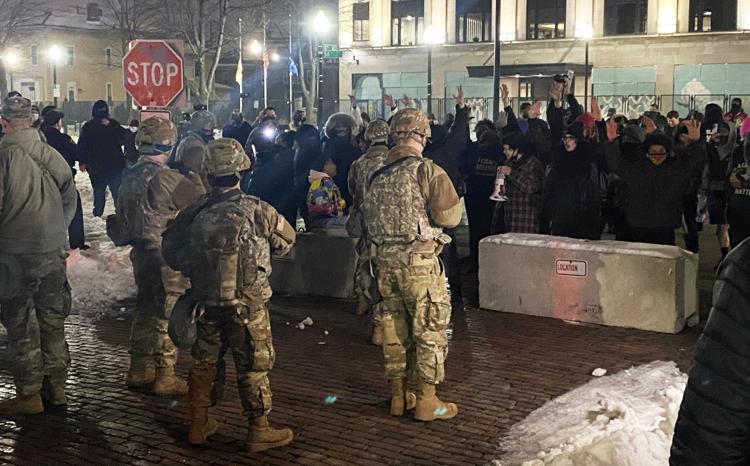 Protest after no charges in Jacob Blake shooting announced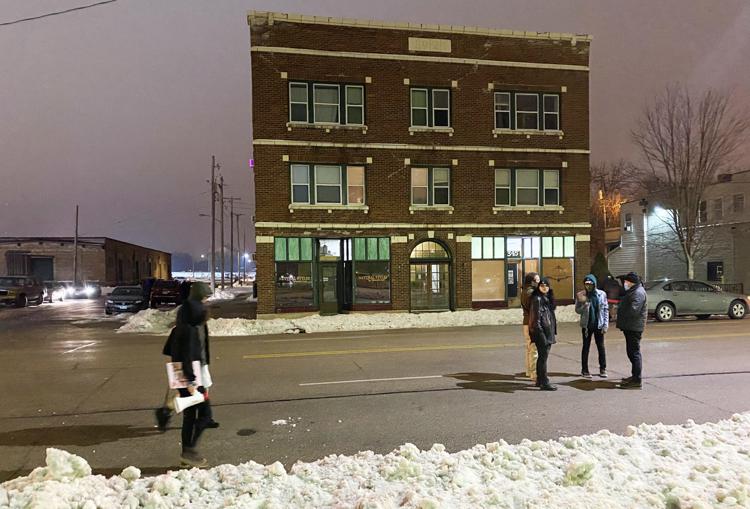 Protest outside Dinosaur Discovery Museum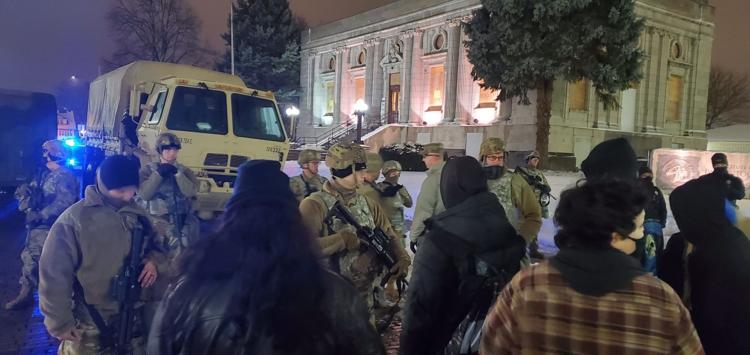 Protester confronting National Guard troop members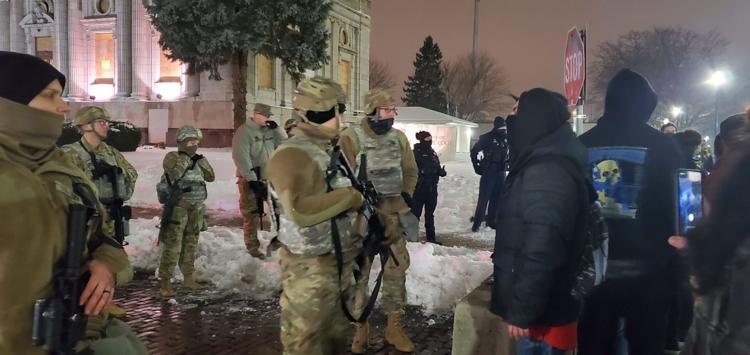 Protesters at Civic Center Park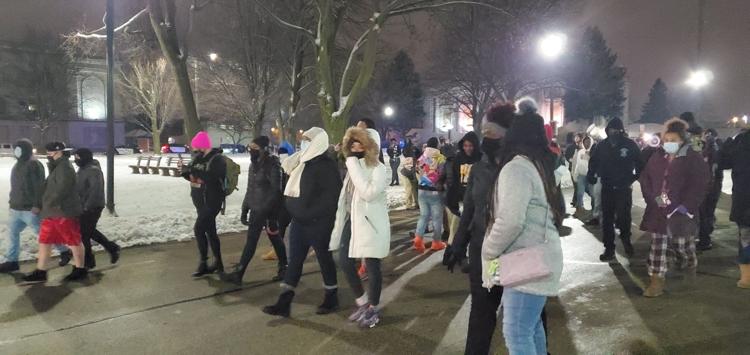 Protest after no charges in Jacob Blake shooting announced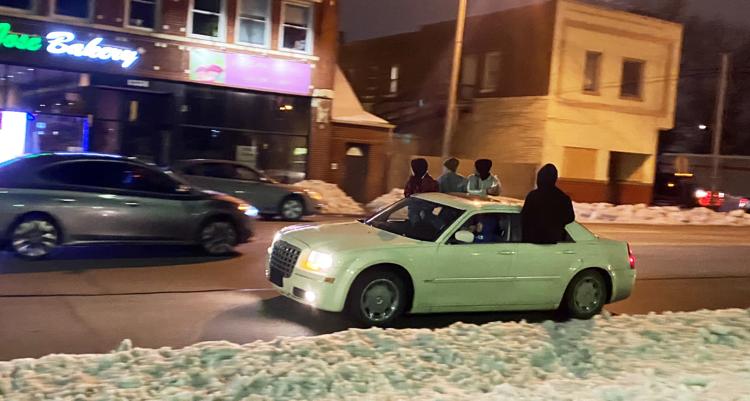 DA PRESS CONFERENCE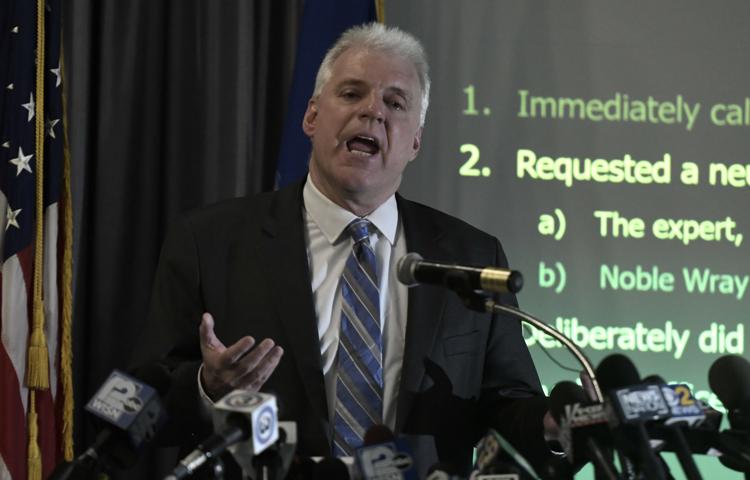 DA PRESS CONFERENCE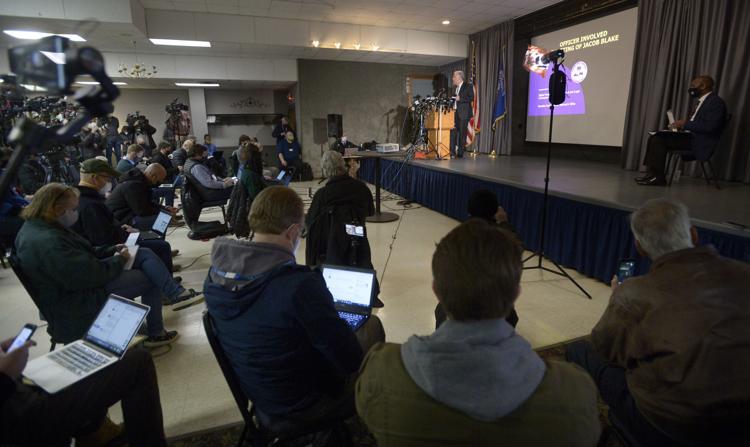 DA PRESS CONFERENCE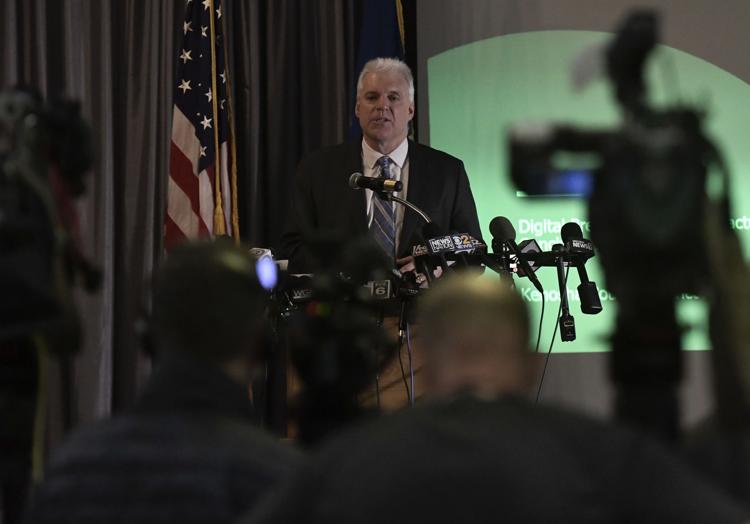 DA PRESS CONFERENCE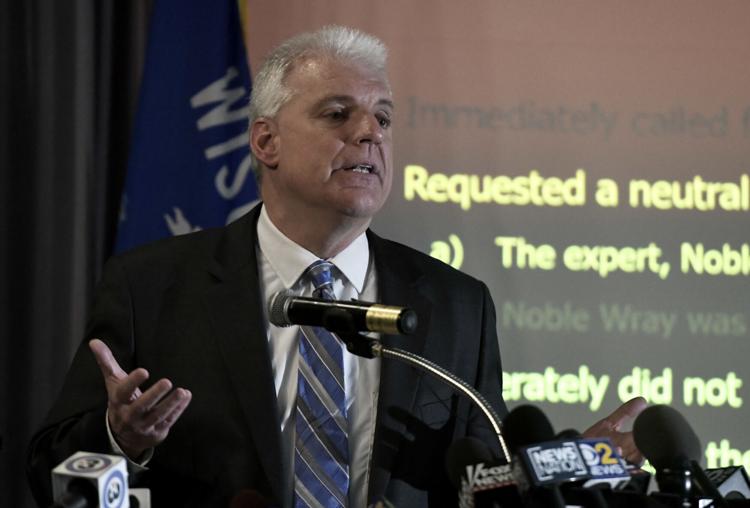 DA PRESS CONFERENCE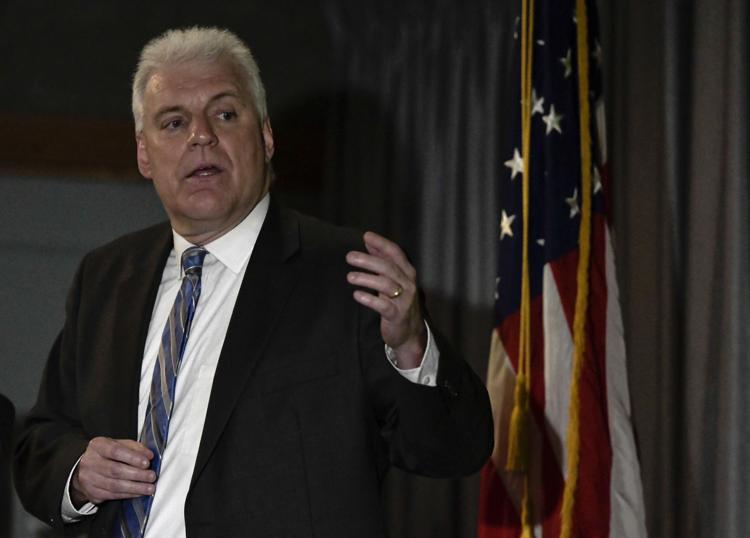 DA PRESS CONFERENCE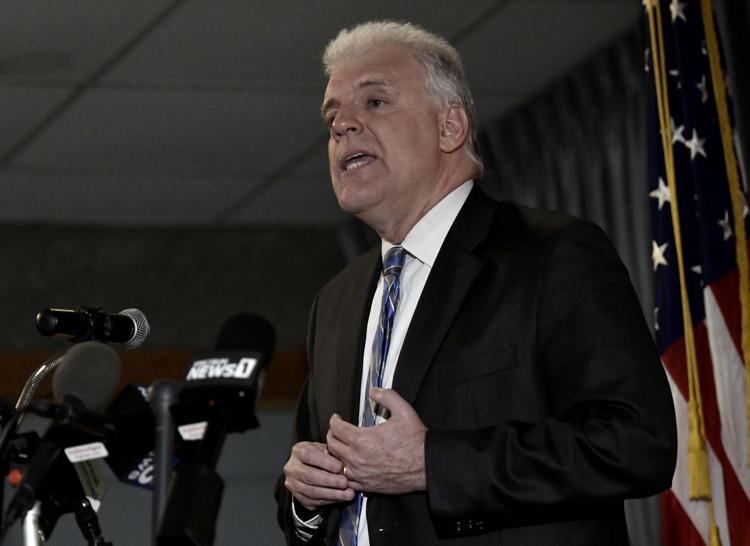 BLAKE FAMILY PRESS CONFERENCE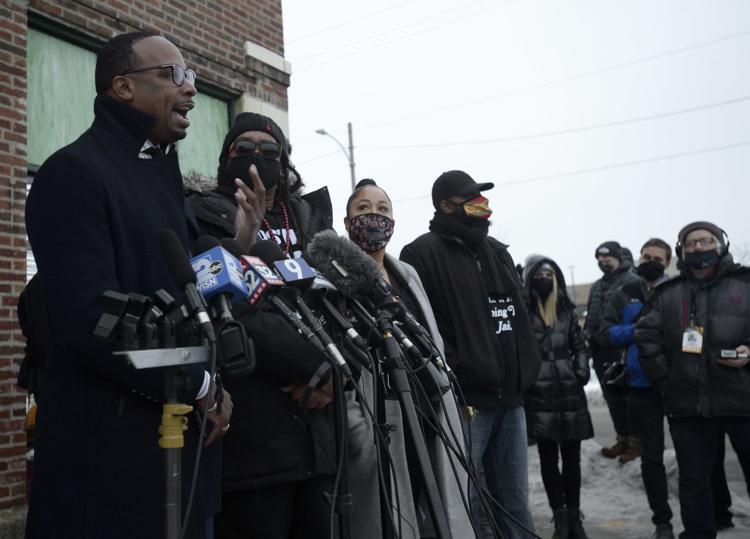 BLAKE FAMILY PRESS CONFERENCE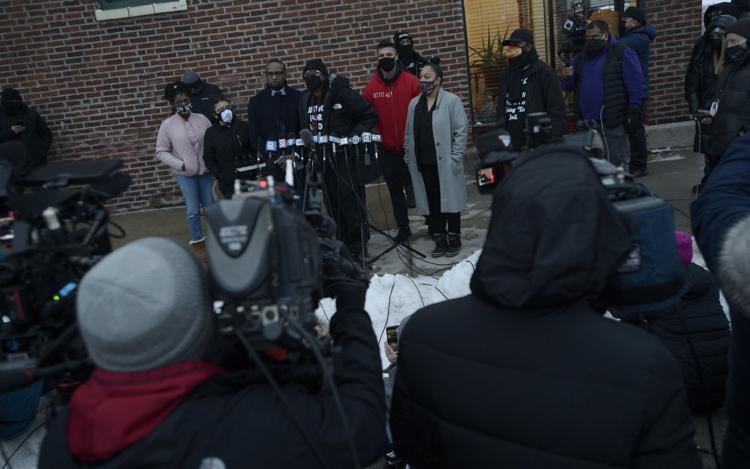 BLAKE FAMILY PRESS CONFERENCE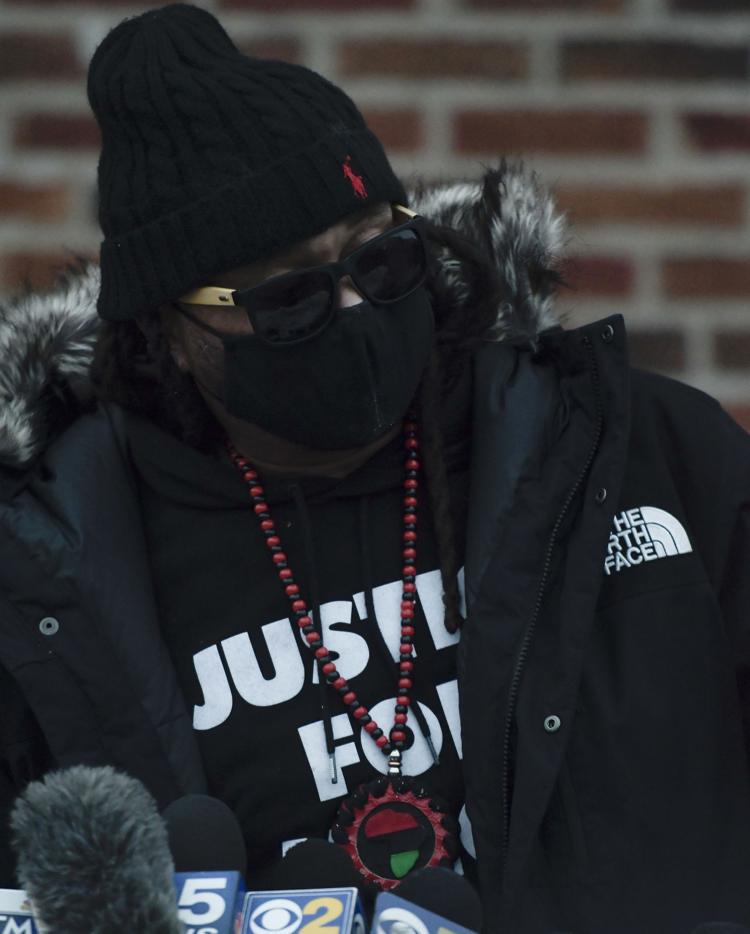 BLAKE FAMILY PRESS CONFERENCE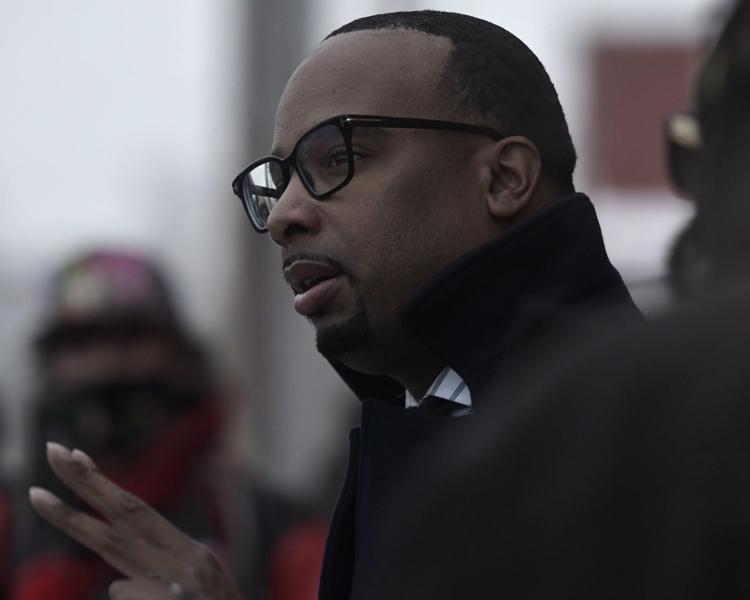 BLAKE FAMILY PRESS CONFERENCE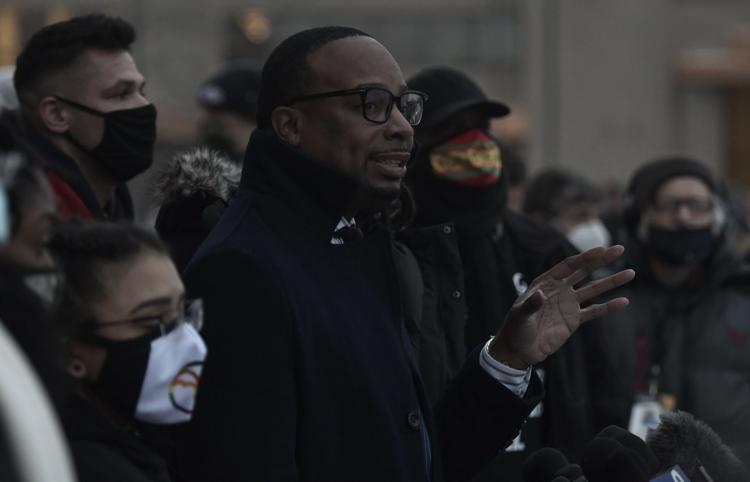 BLAKE FAMILY PRESS CONFERENCE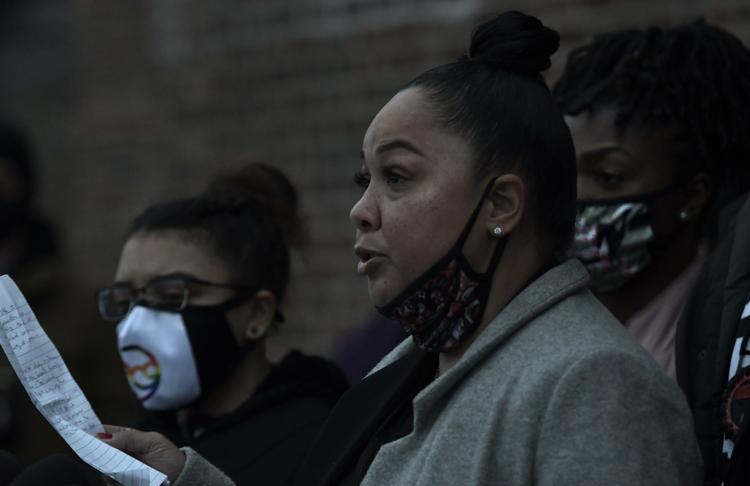 Bradford vigil photo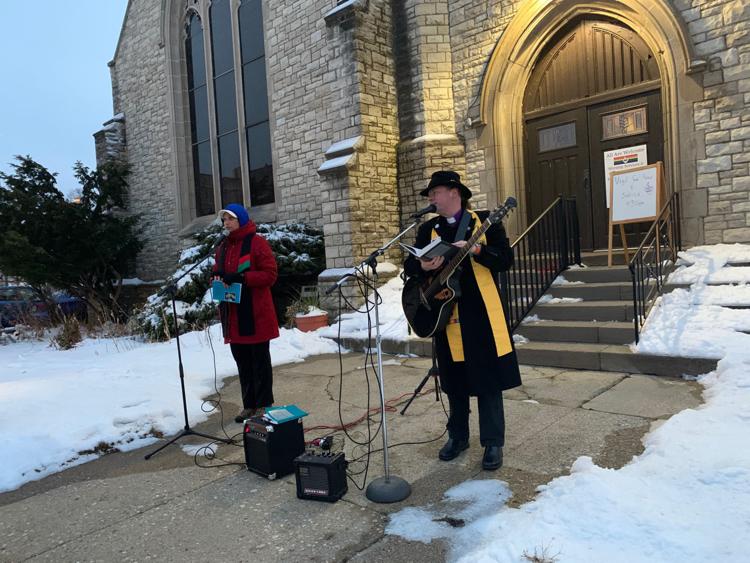 No justice, no peace