RACINE — Dalquavis Ward is going away for life.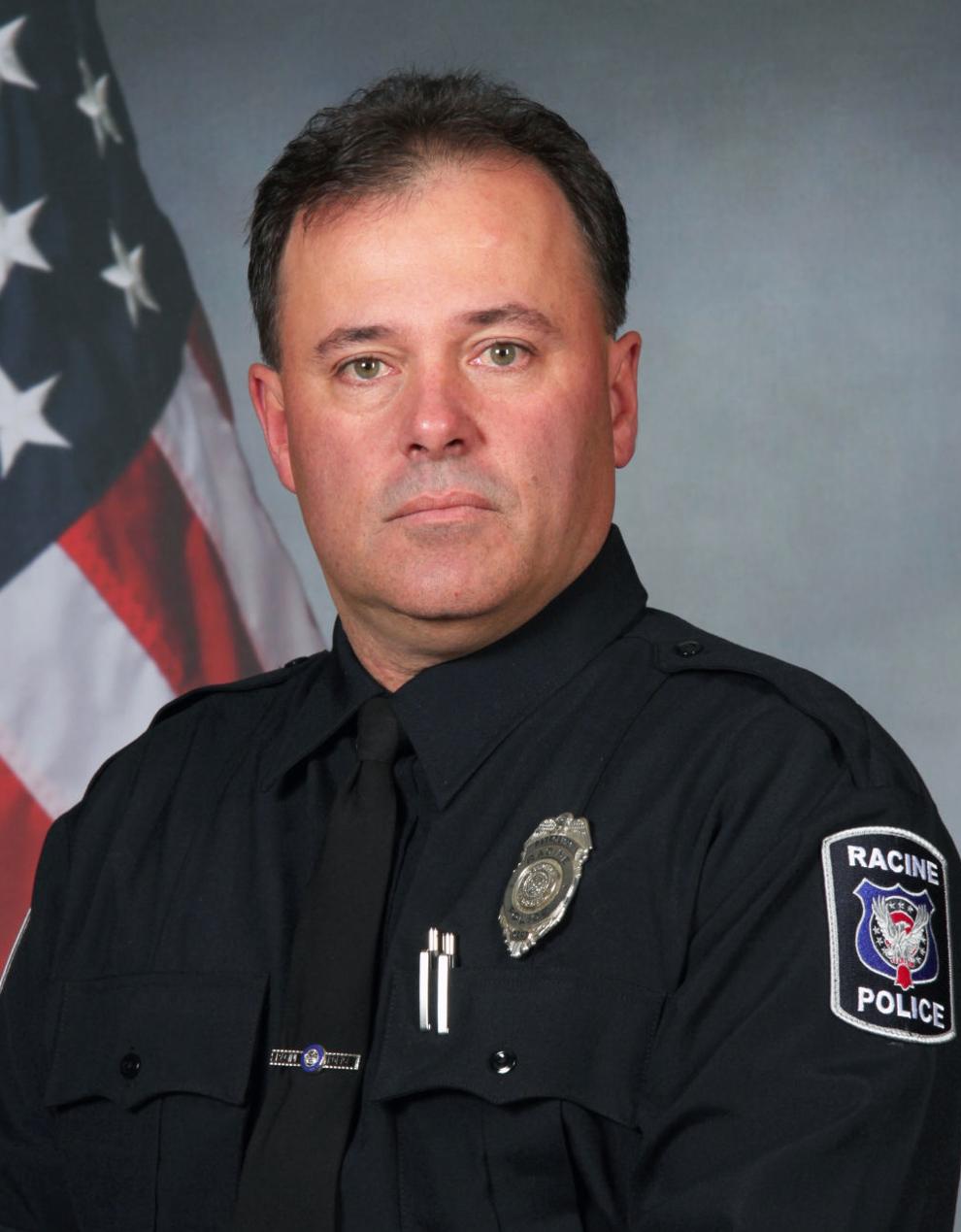 On Friday, the man convicted of killing beloved longtime Racine Police Officer John Hetland was sentenced to life in prison with no chance of parole.
Ward was convicted of first-degree intentional homicide in the shooting death of Hetland, who was 49 years old at the time of his death and a 24-year veteran of the RPD. Ward was additionally convicted of armed robbery and possession of a firearm by a felon.
Family members speak out
Hunter Hetland was just 15 years old when his father was murdered. His sister, Brooke, was just 8.
"My sister and I have no father to look up to at this point in our lives," Hunter told the court.
Hunter added his father would not be there to cheer him on as he accepted his high school diploma and many other life events.
He lamented the many lost teaching moments that arise from a close father-son relationship and noted he would have to teach himself.
Hunter said he could not forgive Ward at this point and added that Ward's own poor choices were responsible for where he ended up in life.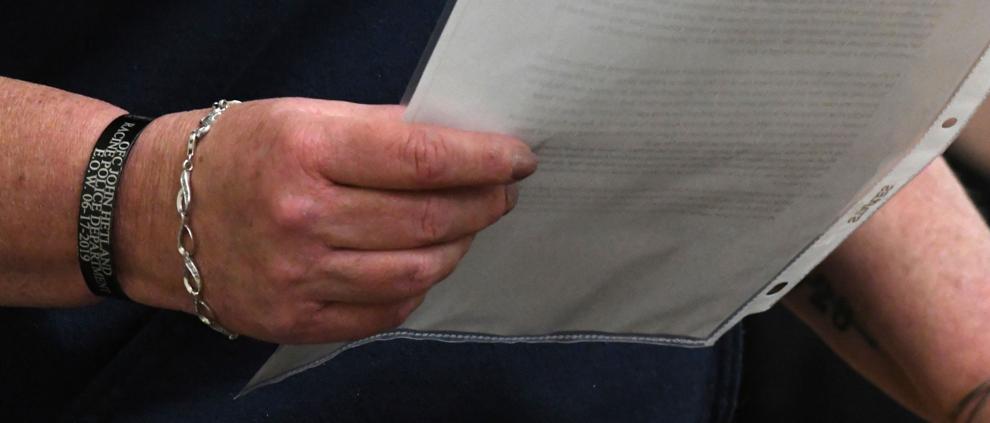 Both Hunter and Shelly LeGath, Officer Hetland's sister, each asked that the defendant be sentenced without the possibility of parole so he could never again hurt someone. Both spoke to the enormity of their loss, noting Officer Hetland was someone others could always depend on.
"The community lost a leader, an advocate and a true hero," LeGath said.
She added when John Hetland made the decision to intervene during the robbery, it was a decision he made every day as a police officer: To serve and protect.
"There was no way that John could turn and walk out of that bar that night," LeGath said.
'Heroes amongst us'
Kenosha County District Attorney Michael Graveley, the prosecutor in the case, said he got to know John Hetland, through his many friends, family, and co-workers.
"What he did on this day, it reminds us in these troubled and difficult days and times, there are still literally heroes amongst us," Graveley said.
"It seemed to be that Officer Hetland was really on his last shift," Gravely said, repeating something he said at trial.
Graveley reminded the court of the defendant's long criminal history, his felony conviction for armed robbery as a 14-year-old juvenile, his federal conviction for armed robbery of a liquor store, and the subsequent five years.
"This vicious, enormous crime … this murder … shines light on the character of the defendant in a way that I am confident the court will recognize and sentence," Graveley said.
Ward will never stop committing crimes, Graveley argued, citing the past 15 years of his life. When asked if he had anything to say, Ward maintained his innocence, and asked for "an early Christmas present, to be released from jail."
The defendant's attorney, Charles Glynn, acknowledged that his client was likely never going to walk out of prison. But, Glynn continued, with programs Ward could attempt to be a better person.
He asked that his client be given the possibility of parole, set 60 or 70 years down the road, because there are few programs available to prisoners who are never getting out.
Judge Boyle called the murder of Officer Hetland one of the most tragic events to happen in Racine.
He denied the defendant the possibility of parole.
The company which provided the life insurance policy, paid out at the time of John Hetland's death, will be seeking restitution.
Case history
Events began at 9:37 p.m. on June 17, 2019 with an armed robbery of Teezers Bar & Grill, 1936 Lathrop Ave., Racine.
Surveillance video showed a man, later identified as Ward, approach a back door of the bar and attempt to open it, but it was locked. The door led to upstairs apartments, not the bar.
Ward then approached customers at picnic tables, gun drawn, and asked if they had a key.
One of the patrons showed him the other back door, which led into the the bar.
Interior surveillance video showed Ward going directly to the cash register.
According to trial testimony, he demanded the bartender hand over the money in the drawer and the money bag.
The video also showed another figure, that of Hetland, who was off-duty at the time and meeting with a friend, jumping over the bar and confronting the armed man.
After a brief struggle, Ward pushed Hetland back and shot him once in the chest. He died at the scene.
DNA evidence on Hetland as well as a doorknob led investigators directly to Ward, who had been released from prison just four days before the robbery and was still on federal probation.
The suspect
Like all felons, Ward's DNA was in a government system. He was arrested ten days after the murder.
In 2014, when Ward was 21 years old, Ward was convicted of armed robbery of a liquor store in Racine and was sentenced to federal prison.
Ward denied at trial that he was the person who robbed Teezers and murdered Hetland.
The defense attempted to demonstrate through the forensic expert that the amount of DNA collected from the scene was unusually large — suggesting it had been planted. However, the jury rejected that scenario returned a verdict of guilty on all counts.
9 photos from sentencing of Dalquavis Ward in the killing of John Hetland
Dalquavis Ward sentencing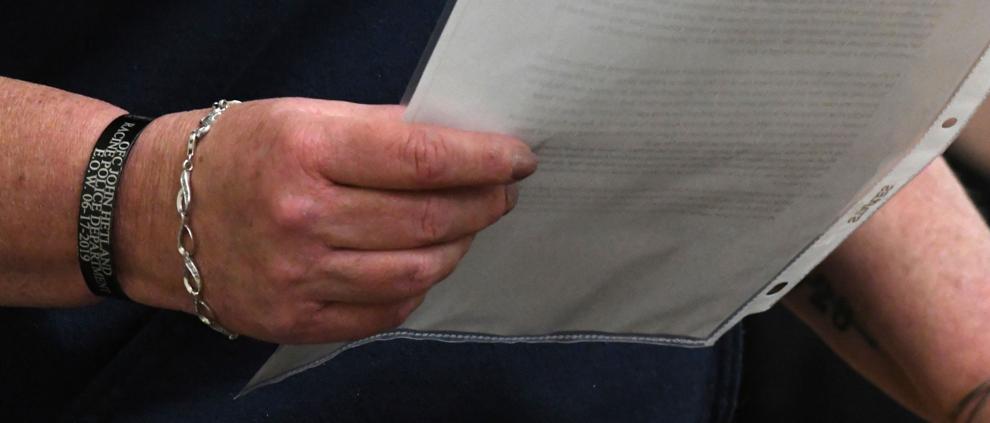 Dalquavis Ward sentencing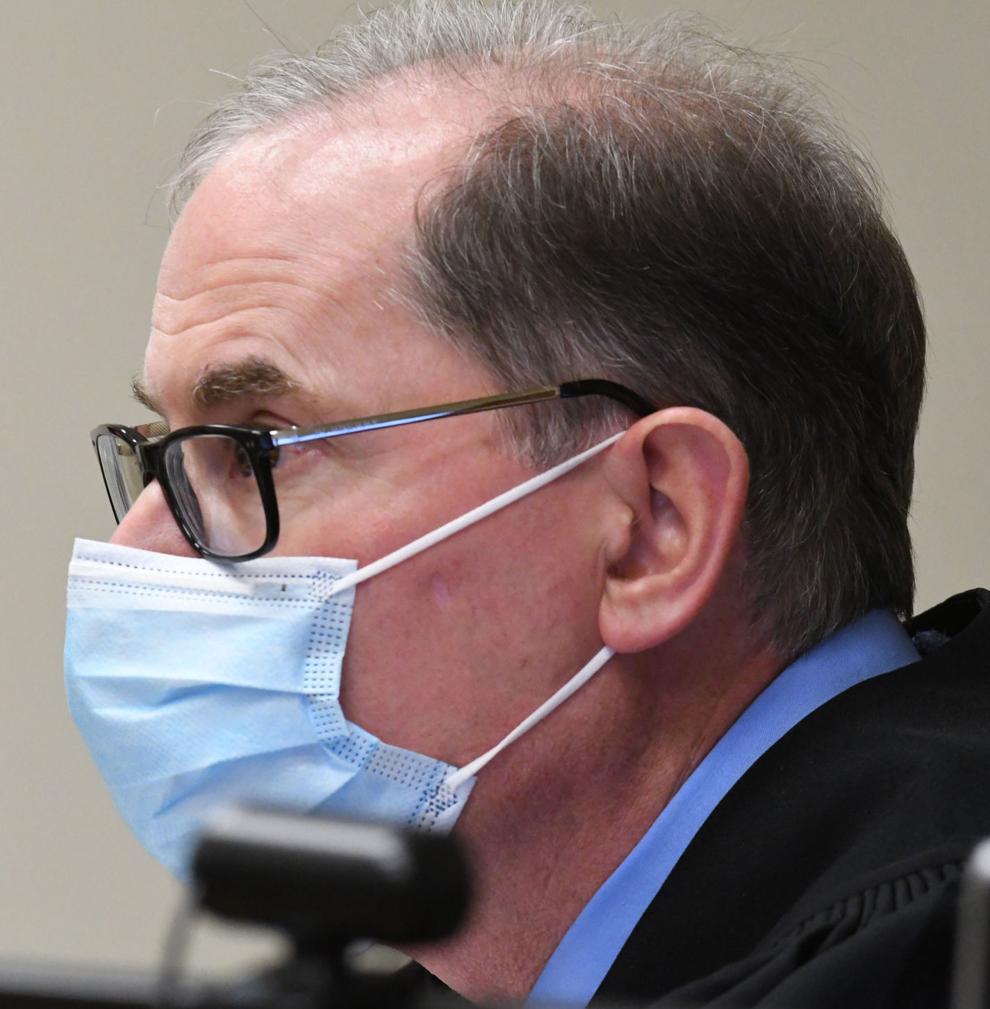 Dalquavis Ward sentencing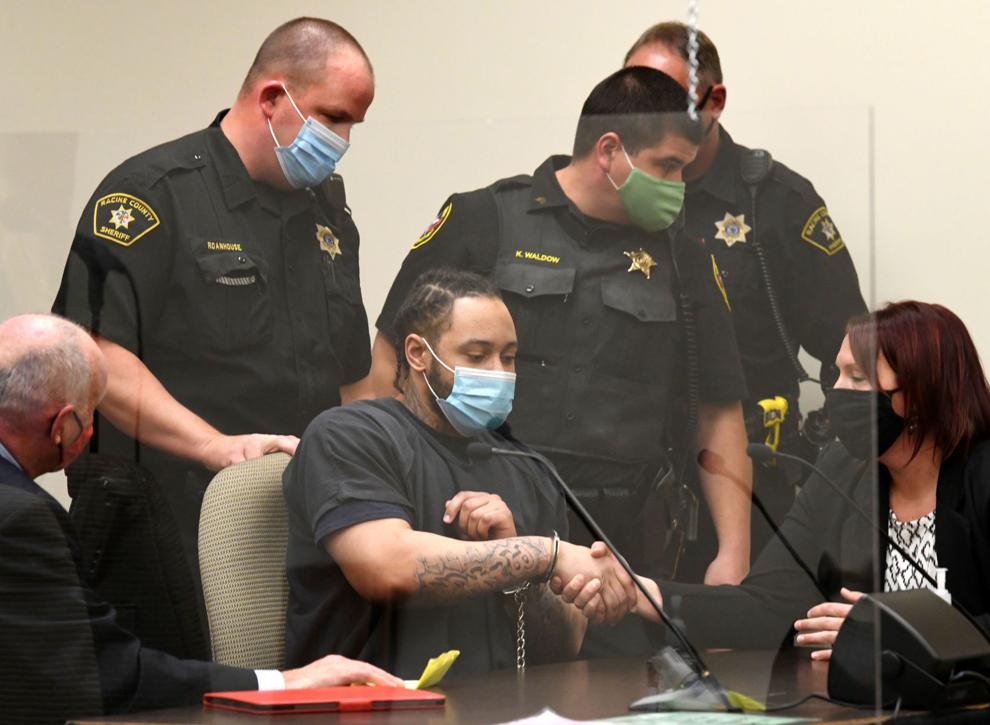 Dalquavis Ward sentencing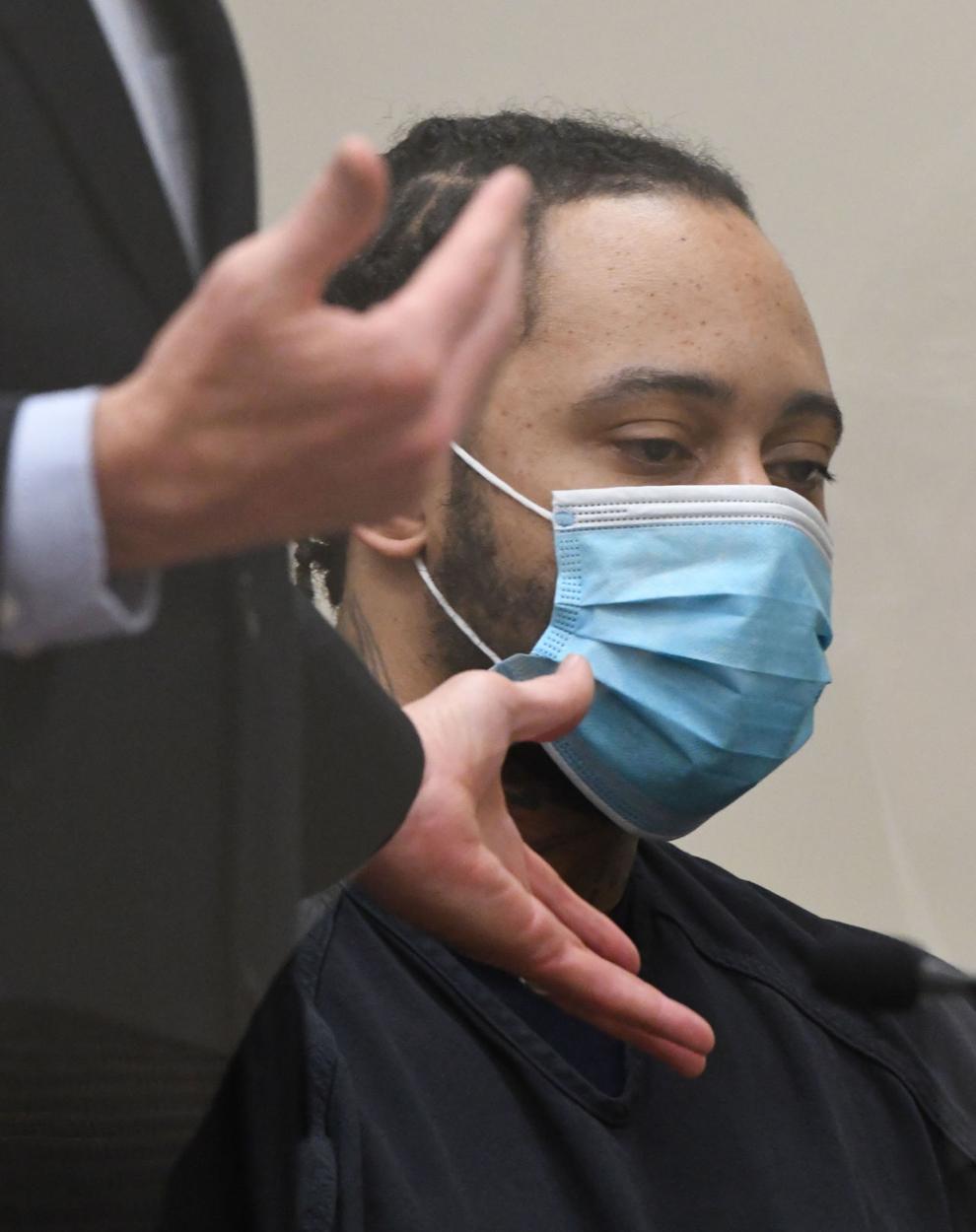 Dalquavis Ward sentencing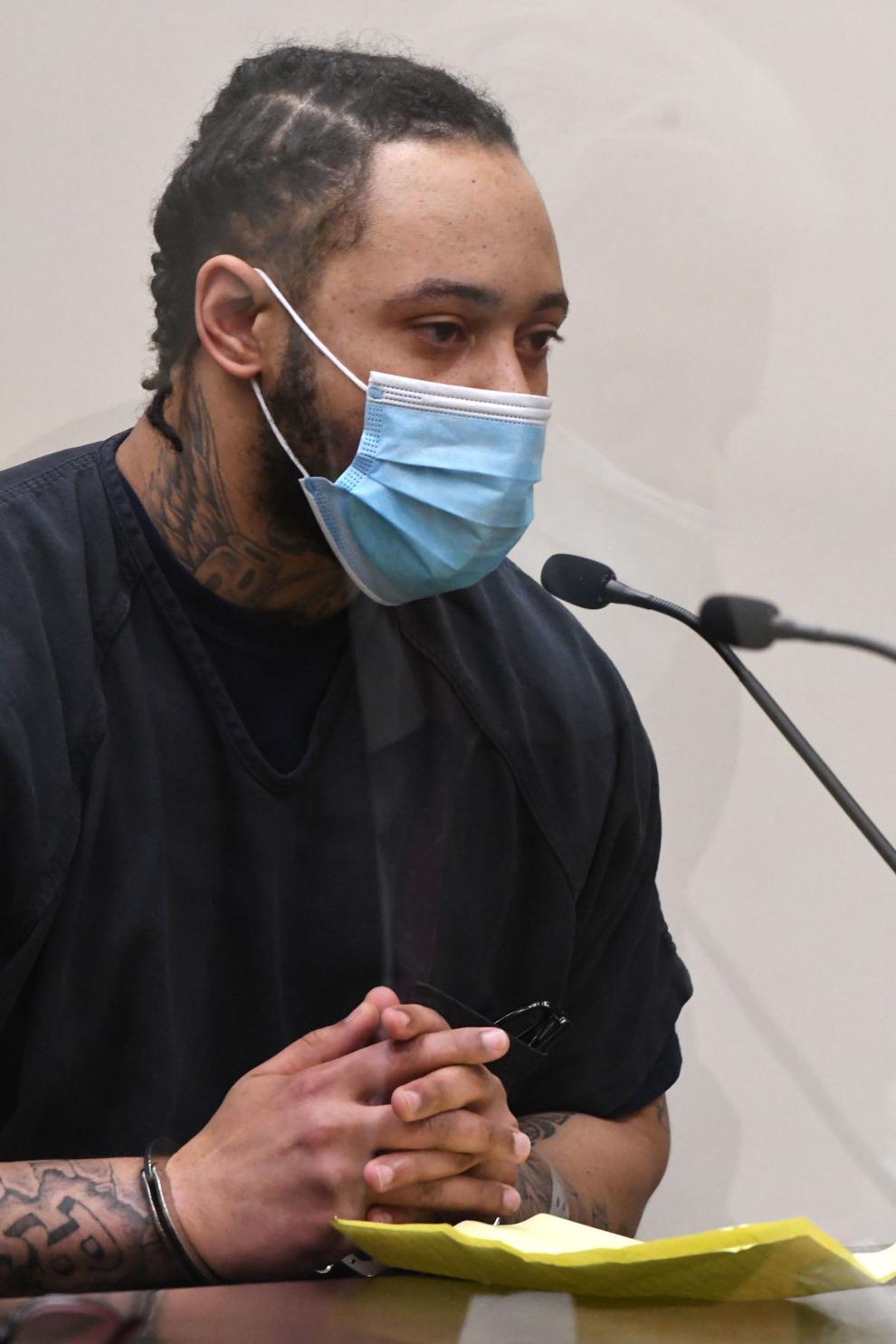 Dalquavis Ward sentencing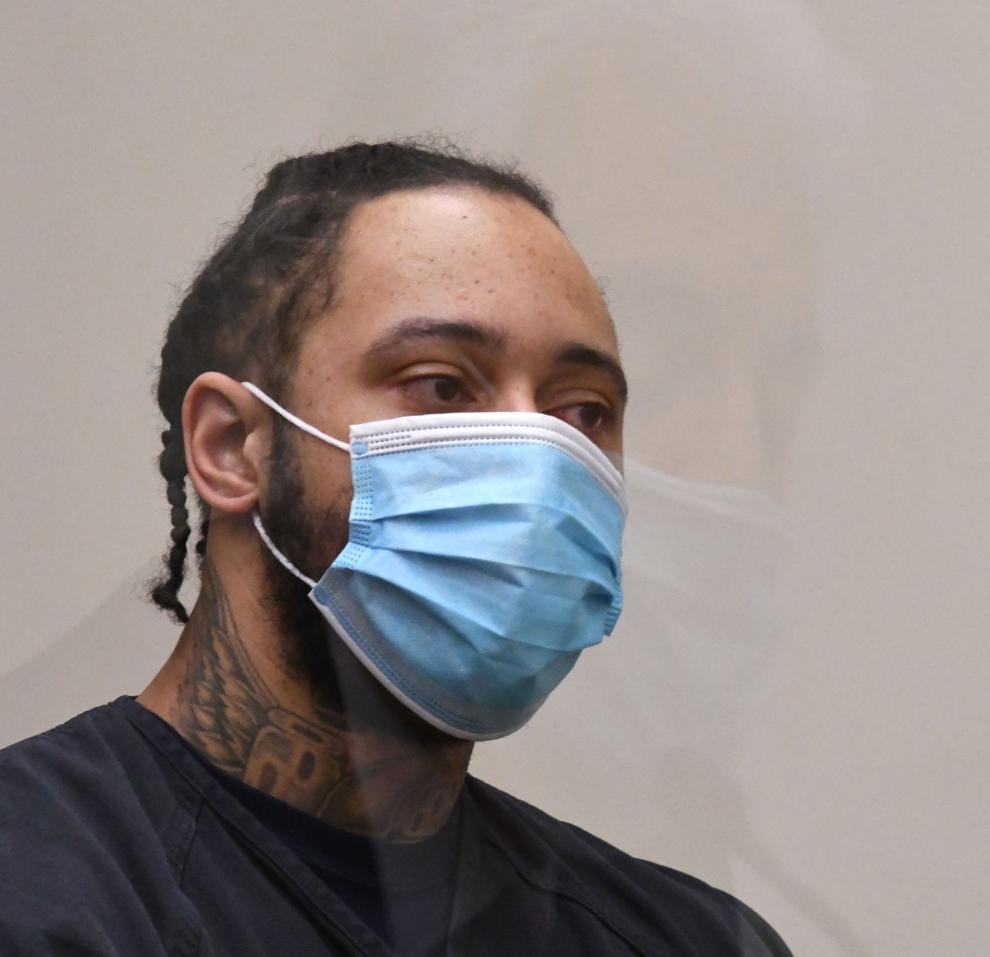 Dalquavis Ward sentencing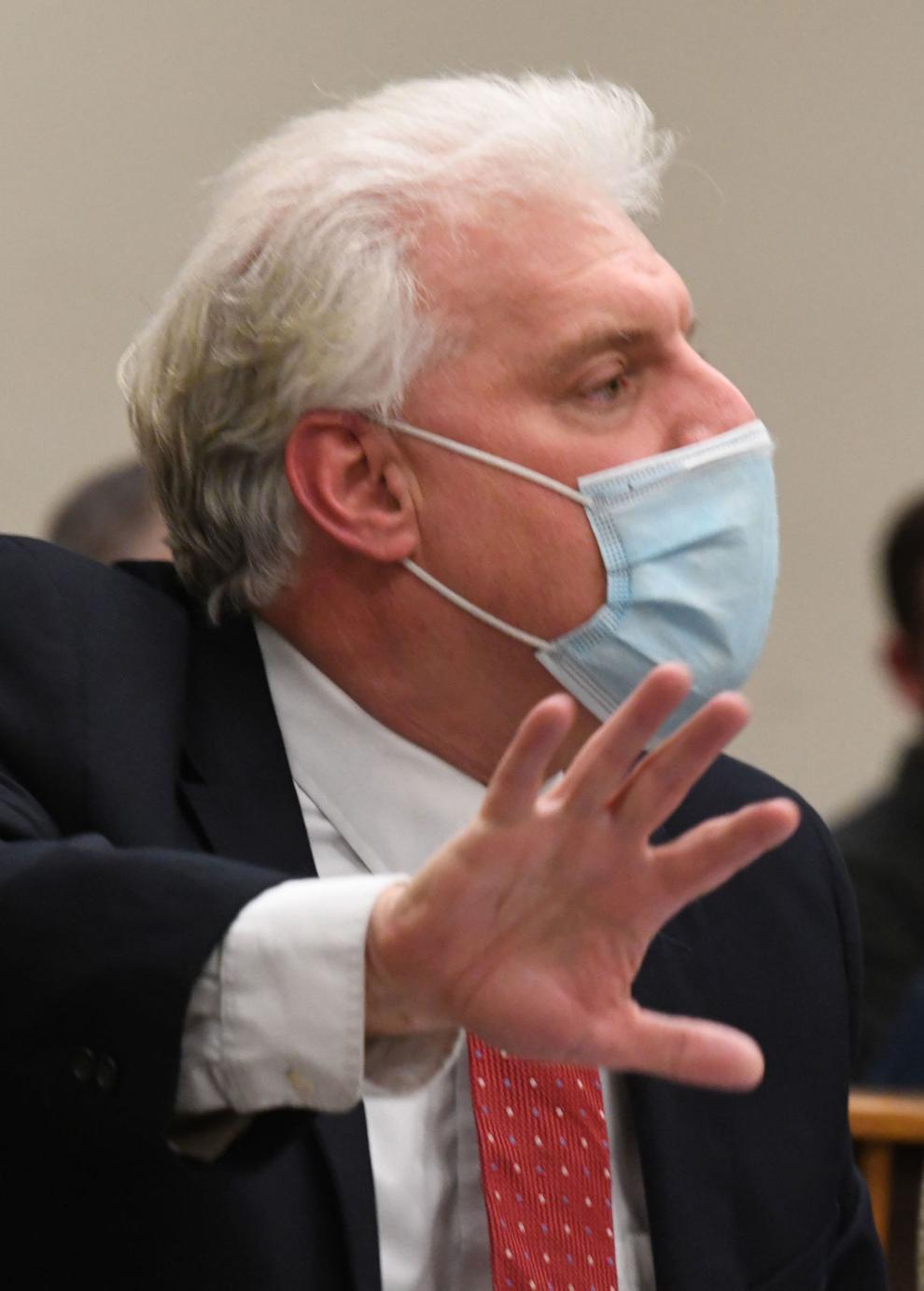 Dalquavis Ward sentencing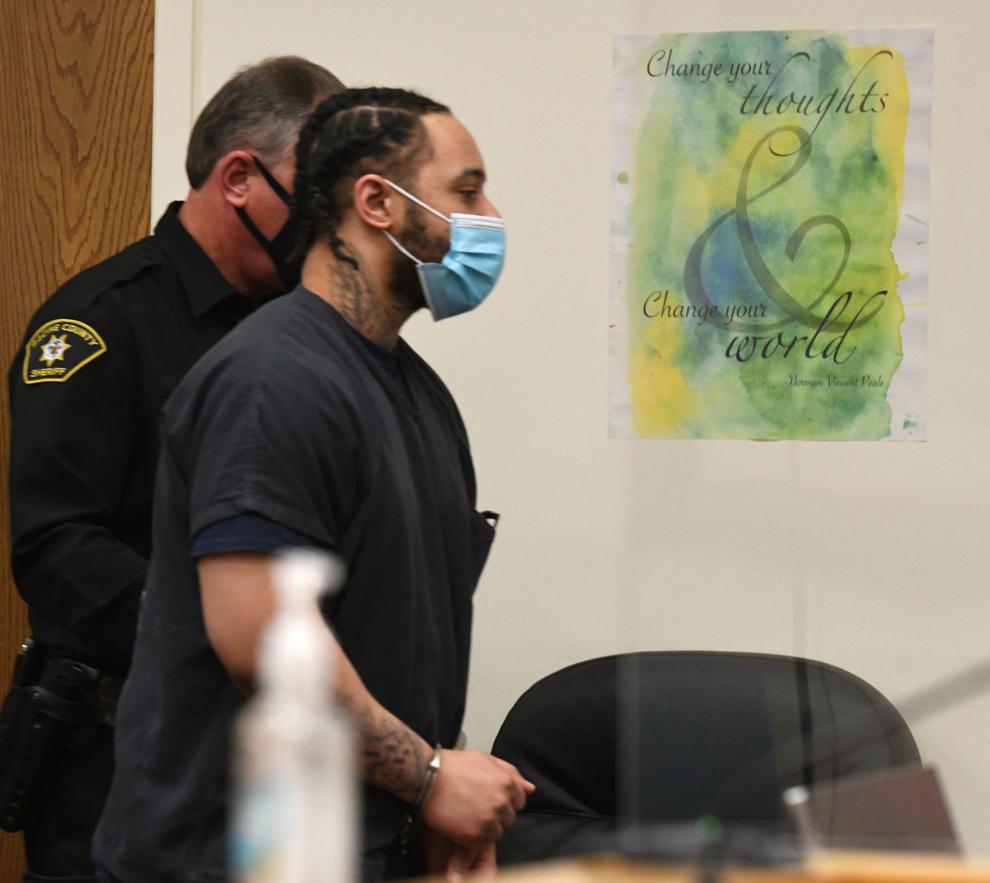 Dalquavis Ward sentencing
In photos: Funeral procession for John Hetland passes through Racine
Funeral procession for Officer Hetland passes through Racine
Racine Police Officer John Hetland died while trying to stop an armed robbery on June 17. His procession leading to his final resting place was held on June 26. 
Hetland Procession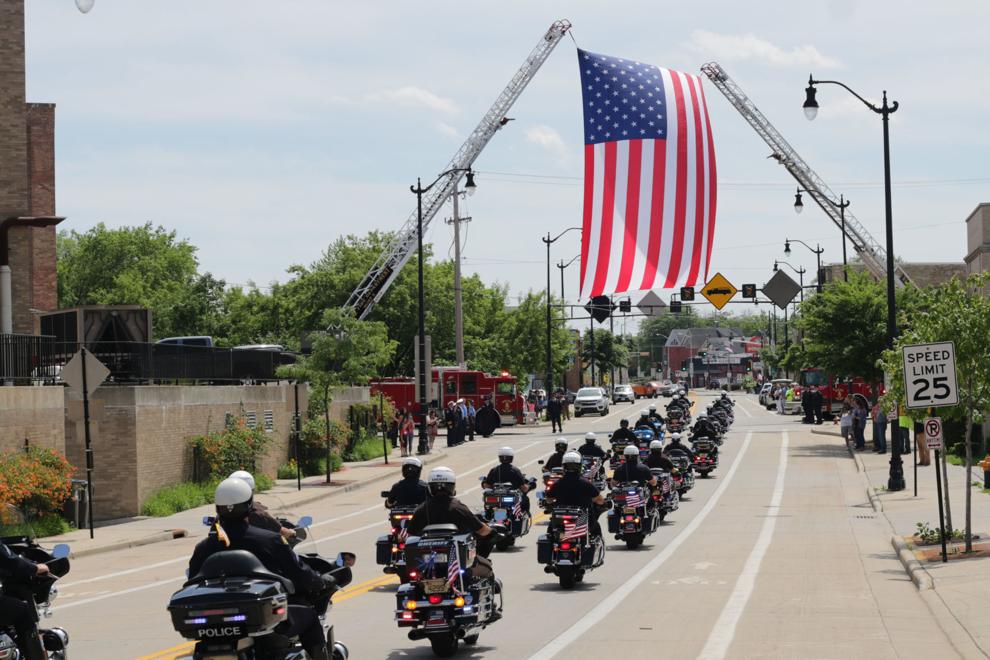 One more pass by the station
A show of support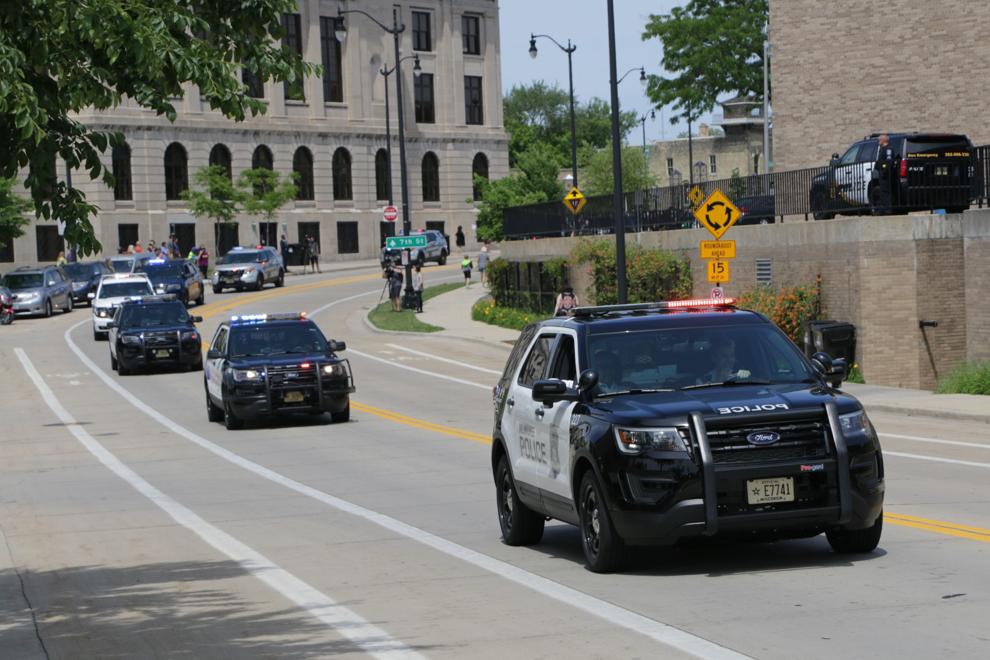 Hetland Procession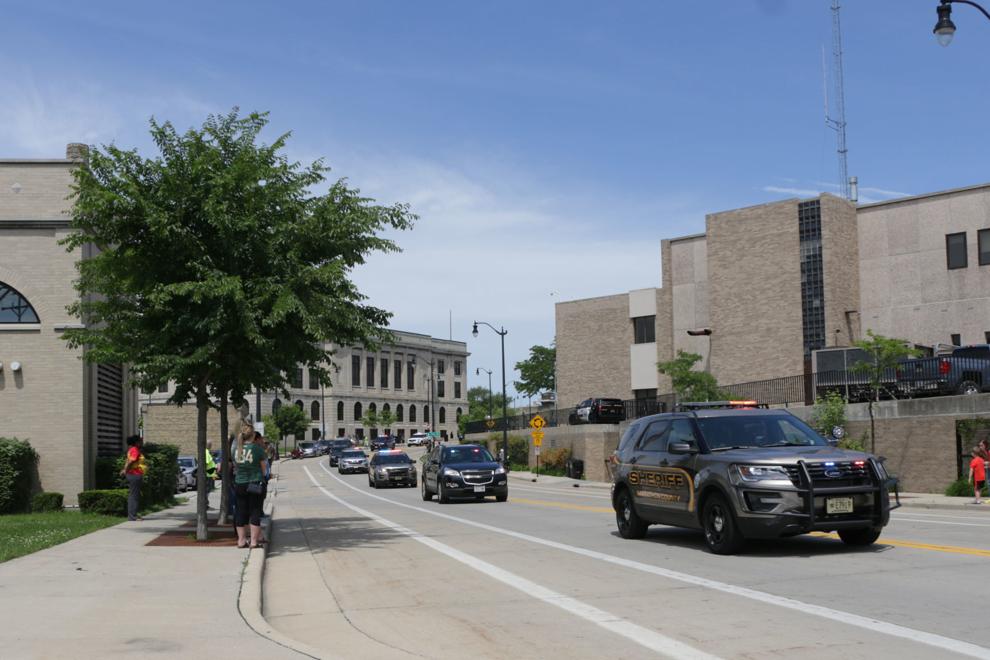 Hetland Procession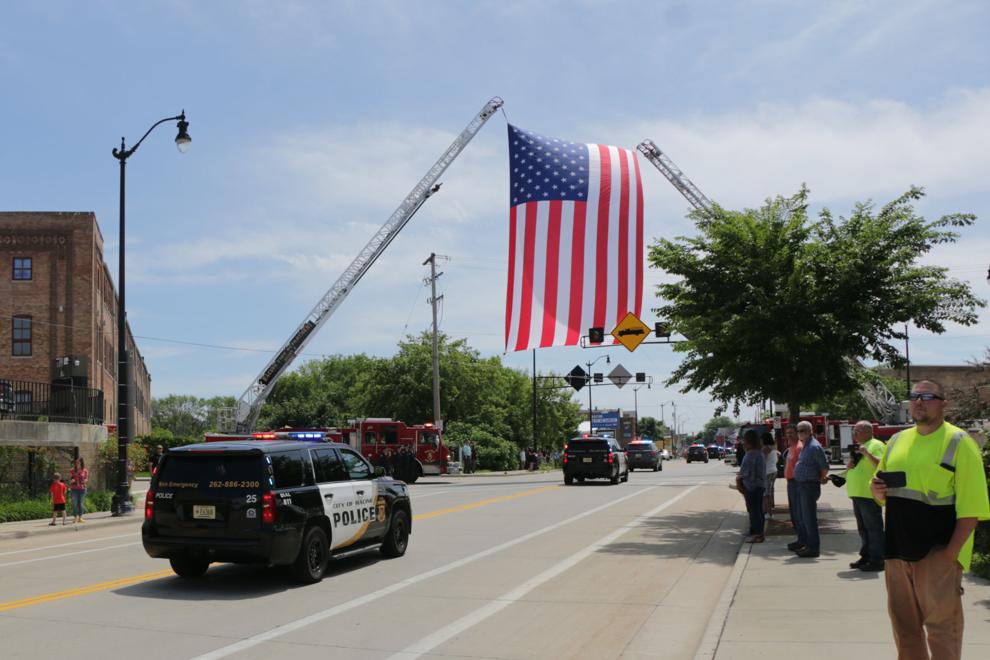 Hetland Procession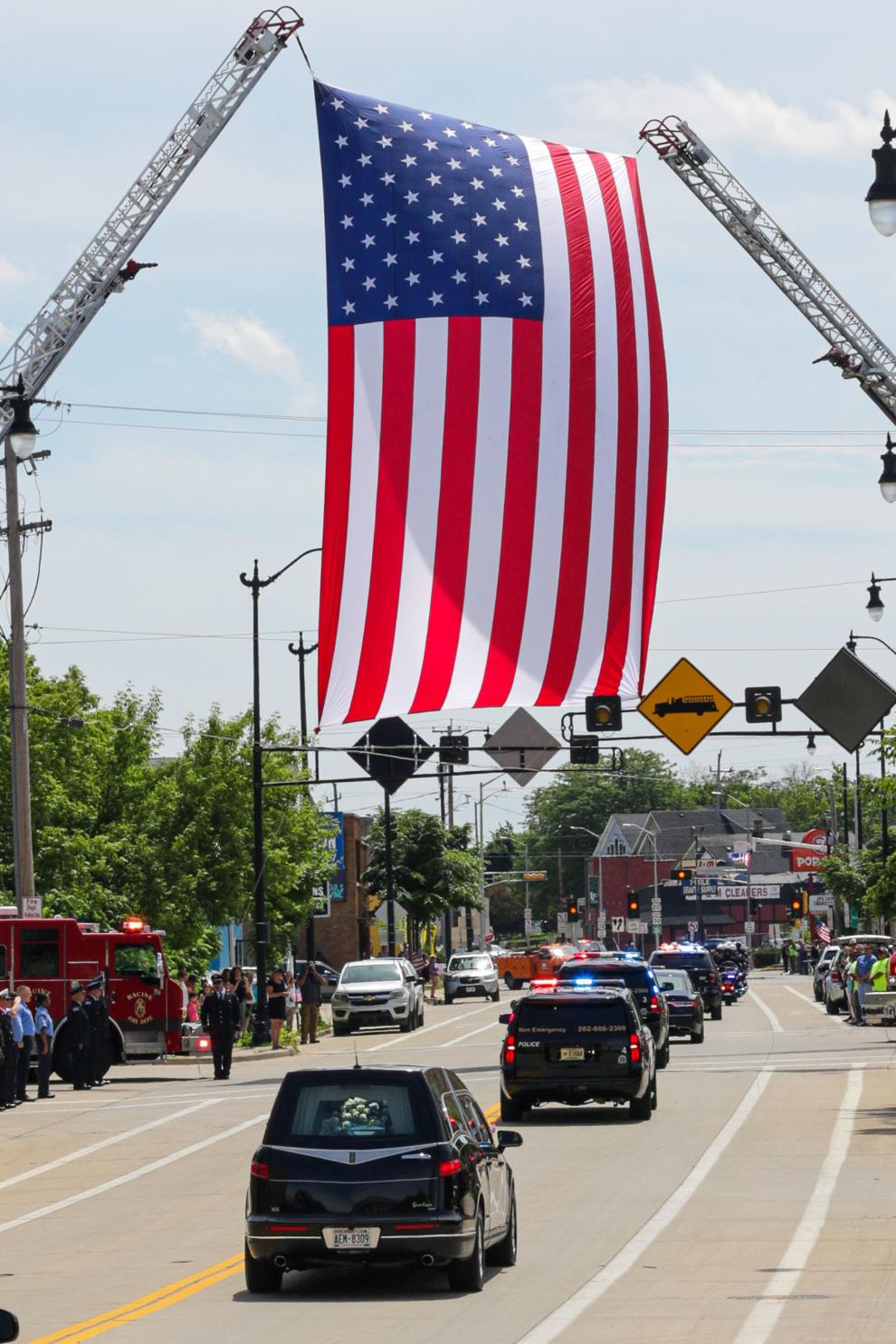 Hetland procession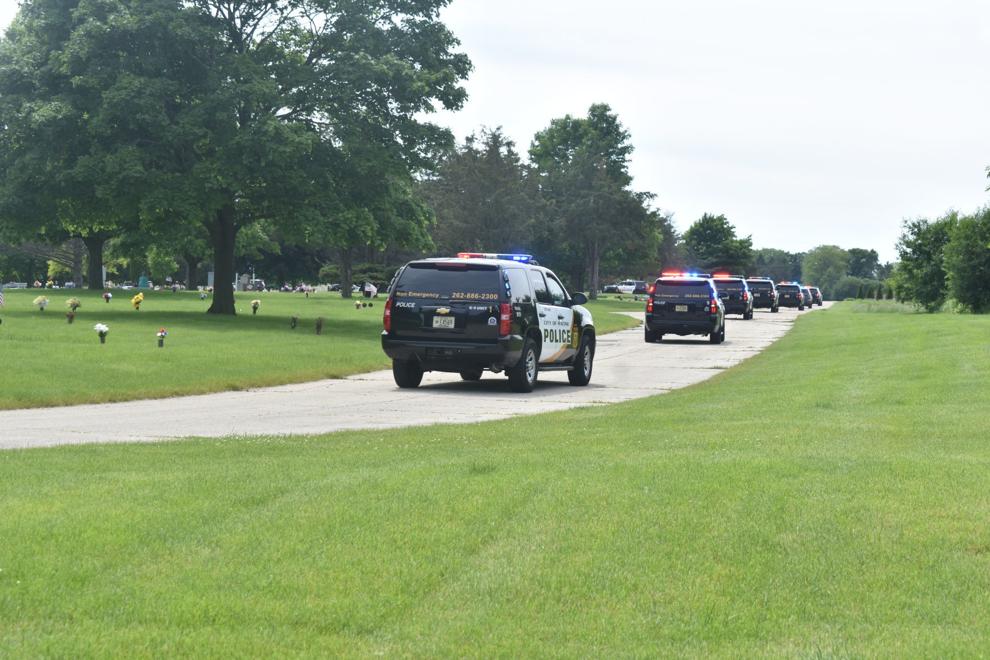 Patriotism and honor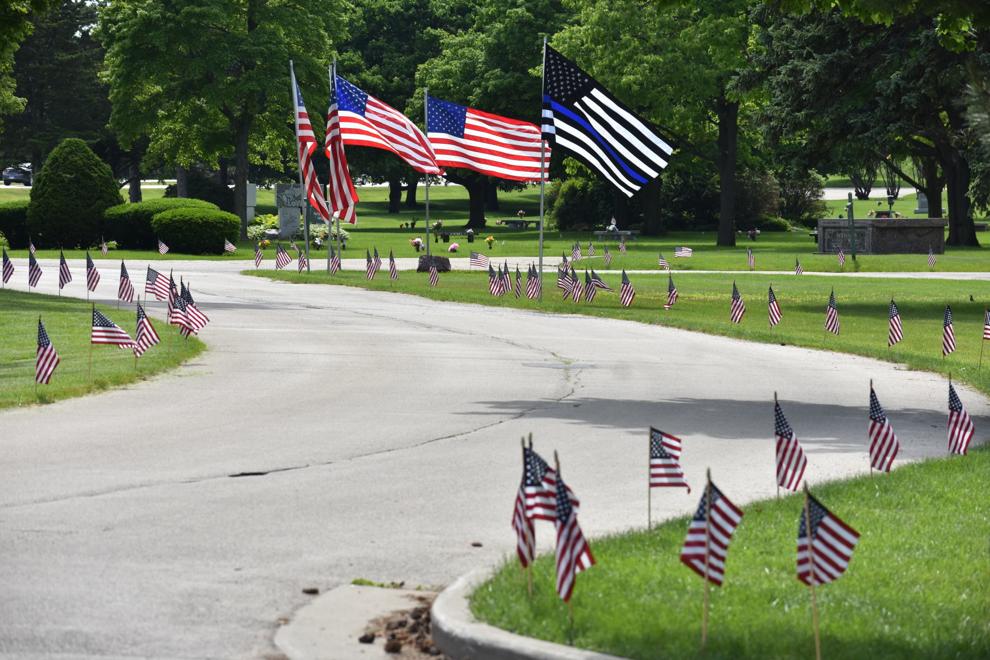 Hetland Procession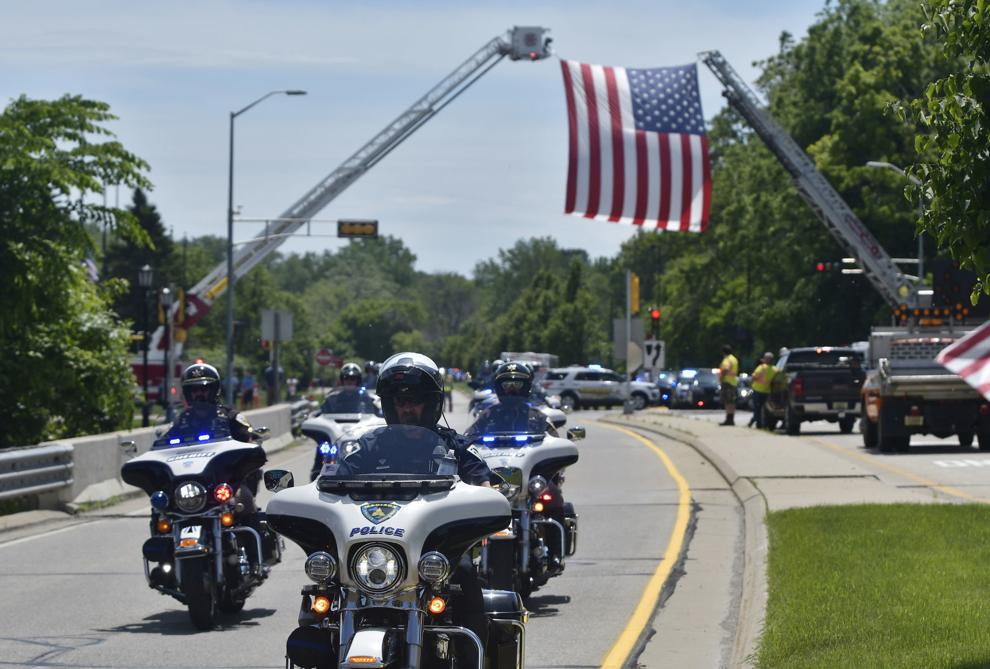 Paying their respects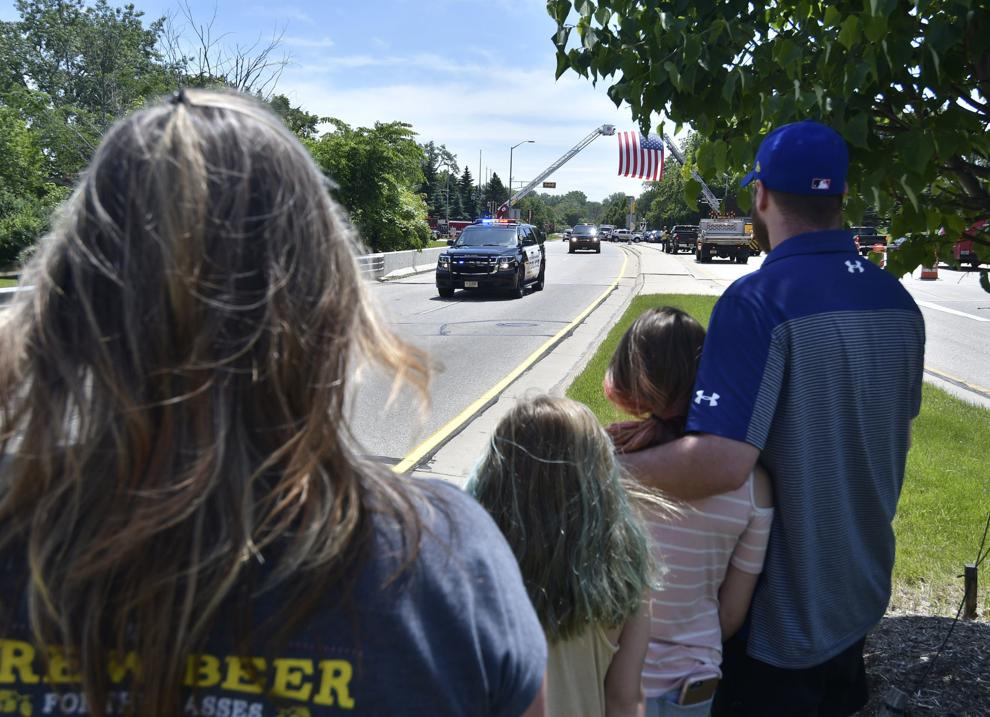 Hetland Procession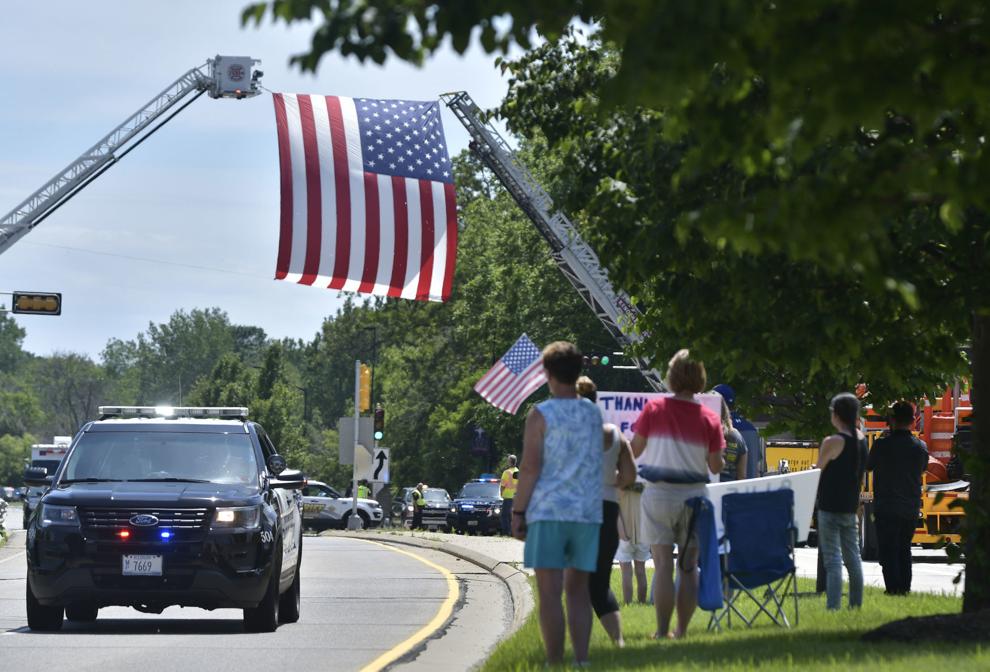 Hetland Procession