RACINE — The Milwaukee man arrested Thursday as a suspect in the fatal shooting of Racine Police Officer John Hetland was released from federal prison just four days before the shooting took place.
The suspect, identified Friday morning as 26-year-old Dalquavis T. Ward, was arrested in Milwaukee on Thursday. According to the Federal Bureau of Prisons, Ward was released from prison on June 13. He was reportedly taken into custody by police using Hetland's handcuffs in a symbolic tribute to the fallen officer.
As of Friday, Ward was in custody at the Kenosha County Jail, according to a Kenosha County Sheriff's Department news release.
"Ward's arrest was made with the cooperation of over 17 law enforcement agencies and thousands of hours of work by investigators," the release said. "Details of the case will not be released at this time. Detectives from the agencies involved are continuing to investigate."
Hetland, 49, a 24-year veteran of the Racine Police Department, was fatally shot June 17 at Teezer's Bar & Grill, 1936 Lathrop Ave., while off duty and trying to stop an armed robbery in progress.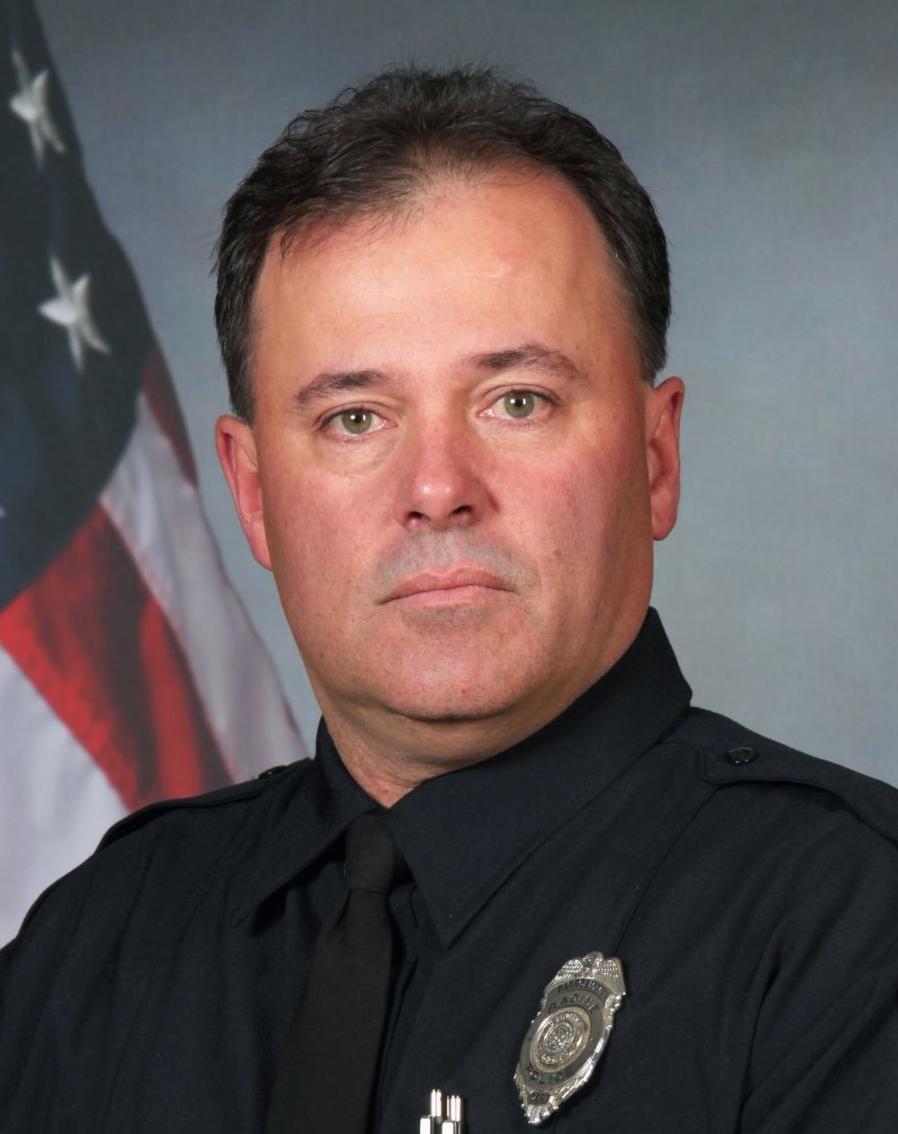 On Friday afternoon, charges of first-degree intentional homicide with use of a dangerous weapon, armed robbery and possession of a firearm by a felon were filed against Ward in Racine County Circuit Court. He is set to appear for an initial appearance at 1:30 p.m. Monday at the county Law Enforcement Center, 717 Wisconsin Ave.
History of robberies, guns
According to court records, on July 11, 2008, Ward, then 14, was involved in an armed robbery. Court records show that Ward spent time in Lincoln Hills juvenile prison in Irma after the incident. From that point on, Ward was prohibited from possessing guns; however, he has a history of illegal gun possessions since then.
In an unrelated case, Ward was charged and sentenced to five years in prison followed by three years' probation in February 2016. The sentence came after Ward and another man robbed Colonial Liquor, 2813 Taylor Ave., at gunpoint in December 2014, federal court records show.
Because the liquor store "was engaged in the purchase and sale of articles and commodities in interstate commerce," Ward and his co-defendant were charged in federal court. Ward's probation in the federal case was revoked Friday.
Ward has faced additional gun charges. According to a 2015 criminal complaint, Ward was charged with felony counts of possession of a firearm by a felon and strangulation and suffocation, as well as a misdemeanor count of disorderly conduct after a Jan. 10, 2015, incident in which he reportedly choked a woman he was living with.
In the 2015 criminal complaint, it states that the officer investigating the altercation was familiar with Ward as a suspect in a string of robberies in the City of Racine. The officer had stopped Ward the day before, Jan. 9, 2015, and found a partially used box of ammunition during a traffic stop.
While investigating, officers found a large, bolt-action rifle with a live round in the chamber. A short magazine with three additional rounds was found in the basement with no visible serial number. The woman claimed that Ward purchased the gun on the street for $120.
In that case, Ward pleaded guilty to possession of a firearm by a felon and disorderly conduct. The strangulation and suffocation charge was dismissed. In June 2016, he was sentenced to 18 months in prison.
In 2016, Ward was ordered to pay a $263.50 fine for a disorderly conduct citation issued in the City of Racine. That fine was never paid, online records show.
Arrest announced
After Ward's arrest on Thursday, a joint news conference was held outside the Racine Police Department, 730 Center St., near the makeshift memorial for Hetland — the squad car Hetland used that has since been covered with flowers, posters and other items of gratitude and affection.
During the news conference, Racine County Sheriff Christopher Schmaling, Kenosha County Sheriff David Beth and Racine Police Chief Art Howell confirmed that a suspect had been taken into custody but did not name Ward at that time.
Howell said his officers "had to witness something that was unbearable" with the death of their colleague, and asked that everyone at the Racine Police Department be acknowledged for the work they do and the sacrifices they make.
"Obviously I'm pleased with the news that broke tonight, but I'm not happy because it should have never happened," Howell said Thursday.
Beth said his command staff and investigators worked 14- to 16-hour days on this case, and that thousands of hours of work have already gone into the investigation. Law enforcement agencies from Wisconsin and Illinois contributed to the investigation.
"This is not done," Beth said at the news conference. "The investigation is intensifying right now. We have a person in custody, but the evidence that we need to put that finishing nails in his coffin, that's what we still have to do."