RACINE — Police and the FBI are searching for multiple suspects in a robbery at the Wells Fargo Bank branch at 1700 Dr. Martin Luther King Jr. Drive, according to a Racine Police Department news release.
Police were called to the bank, which opens at 9 a.m., at 6:42 a.m Saturday. The FBI was called to assist in the investigation.
Initial investigation found that multiple people robbed the bank of "an undisclosed amount of money," the release said. Racine Police Sgt. Adam Malacara in an email declined to say how many suspects authorities are searching for or when police believe the robbers initially entered the bank.
As of about 10:30 a.m., three marked squad cars and one unmarked squad car were still at the scene. Investigators were observed speaking with witnesses and searching for fingerprints on the bank's door. Crime-scene tape was blocking off the entire building as officers worked the scene.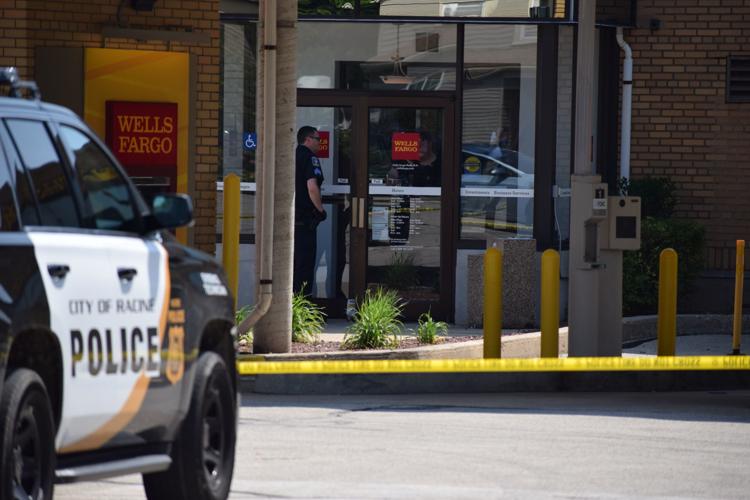 You have free articles remaining.
You're out of free articles
Sign in or create a FREE account to keep reading.
Police do not believe there is any immediate threat to the public, according to Sgt. Richard Rivers. The investigation is still active.
Malacara said police would not be releasing any more information on Saturday.
Anyone with information on the robbery is urged to call the Racine Police Department Investigations Unit at 262-635-7756. Those who wish to remain anonymous can contact Crime Stoppers at 262-636-9330 or text 274637. Texts should begin with RACS.
The bank has been the location of several robberies in recent years.