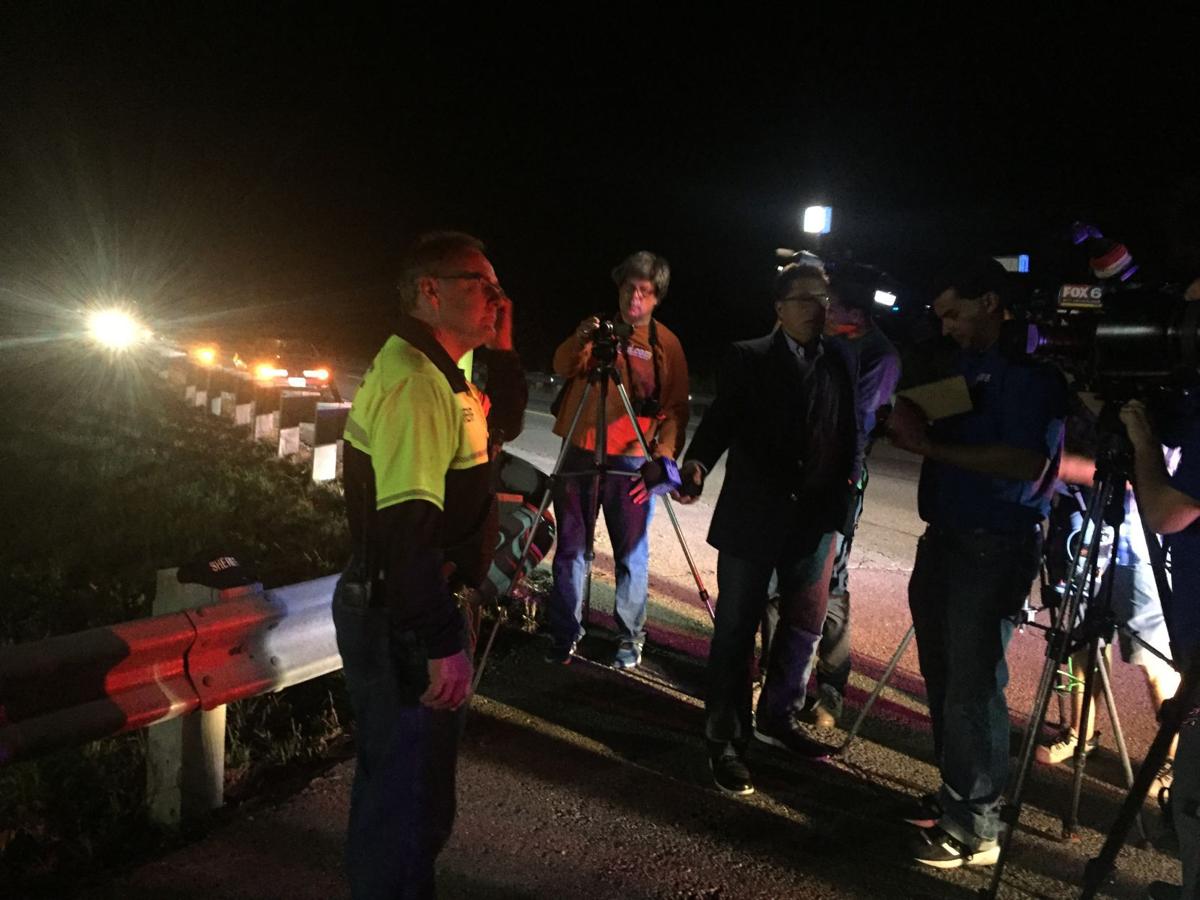 TOWN OF PARIS — Three Illinois men were shot and killed Sunday night at Great Lakes Dragaway, 18411 1st St., Kenosha County Sheriff David Beth said.
The first calls for service to the track, located off of Highway KR, came in just after 7 p.m. Sunday. There is no suspect in custody, although law enforcement are seeking a black male in his mid-20s wearing jean shorts and a black hoodie, and he may have left the scene in a black vehicle, Beth said at a 9:30 p.m. news conference.
Beth said, after speaking with friends of the victims: "They have no idea what happened, what caused this."
Two of the victims died at the scene, while a third died on the way to the hospital, according to Beth. Two of the victims were possibly from Aurora, Ill., Beth said.
The victims approached a food vendor moments before they were shot, according to Beth.
The race track, which contains a quarter-mile drag strip, was hosting an event called Larry's Funfest on Sunday, according to reports. The event attracts a lot of attendees from Milwaukee and had "some issues," last year, according to law enforcement.
Ambulances were still entering into the facility as of 9 p.m.
According to scanner reports, a suspicious person matching the description of the suspect wanted in connection to the shooting was located on foot at a BP gas station, 20015 93rd St., Bristol, about an hour after the shooting. Employees said the man appeared to be agitated, had a dead cellphone and wanted to know the address of the gas station.
Deputies from the Kenosha County Sheriff's Department responded and were seen escorting the man by ambulance to St. Catherine's Medical Center in Pleasant Prairie, where his condition and injuries are unknown.
Steve Prince of Milwaukee was at the races with his grandmother Sunday and said he saw three people on the ground near police tape on his way out. Emergency crews were attending to one of the people, Prince said, but the other two were on the ground, lying unattended.
While Prince didn't hear any shots, he heard people talking about the shooting and decided to leave. He said it took close to two hours to leave the track.