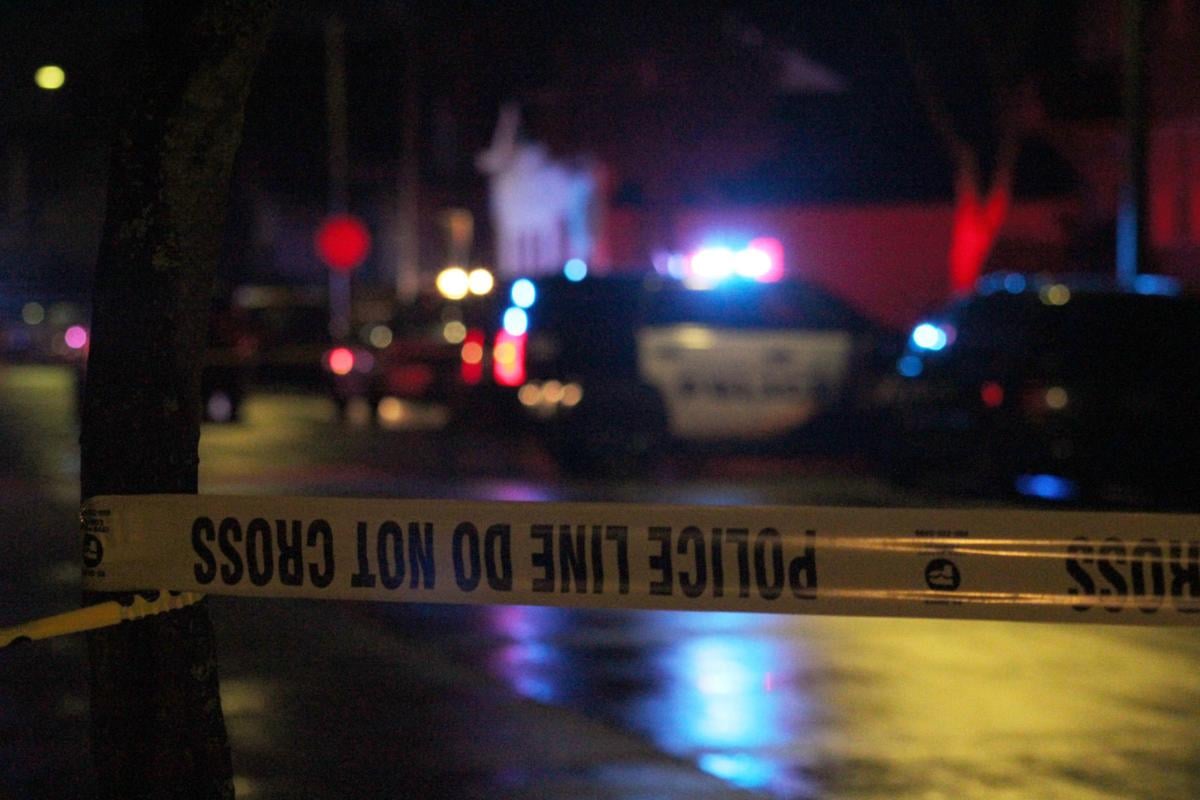 RACINE COUNTY — Eleven dead. More than a dozen shootings. Multiple stabbings. Two pedestrians killed in hit-and-runs.
Some incidents involved guns, some didn't. Some alleged assailants had criminal records, some didn't — at least two appeared to be in self-defense. Some involved domestic violence, others were more random — like fights that escalated or drive-by shootings.
Local advocates have called for stronger community connectivity, which could help identify suspects and also encourage peaceful rather than violent resolutions.
Police Chief Art Howell agrees, writing in an email to The Journal Times that he believes "the best public defense against crime is a working relationship between law enforcement personnel and the law-abiding citizens we serve."
Howell said that one of the major problems that has contributed to this summer's violence "is easy access to firearms by criminals, juveniles and others who should not possess such weapons."
He continued: "The intelligence work performed by drug and gang investigators regularly results in the removal of illegal weapons from the streets of our community. Since 2012, over 1,000 weapons have been removed from the streets of the community."
Some of the cases are moving toward resolution. Others remain open, investigations ongoing, unresolved.
Summer isn't actually over; the autumnal equinox marking the beginning of fall is at 2:50 a.m. on Sept. 23. But in light of the widely held view that summer begins Memorial Day and ends Labor Day, the Journal Times compiled a list of major incidents, starting in May through Labor Day weekend.
Before 2 a.m. on a Sunday, two people — a 26-year-old female and 41-year-old male — are shot after a bar fight gets out of hand at 509 Social Lounge in Downtown. No one taken into custody; Sgt. Adam Malacara said a victim was uncooperative with law enforcement.
Ubaldo Gonzalez Jr. allegedly shoots and kills his ex-girlfriend, Angelica "Angie" Rios, while two children were inside Rios' home on 19th Street. A Journal Times review of court documents revealed that Rios reported she had lived "in constant fear" of Gonzalez, resulting from an ongoing cycle of domestic abuse and violence.
Jose Angel Padilla, a 19-year-old Case High School graduate who was attending Gateway Technical College and hoped to become a police officer, is shot in the back and killed near the intersection of 12th and Center streets. Two teens have been charged.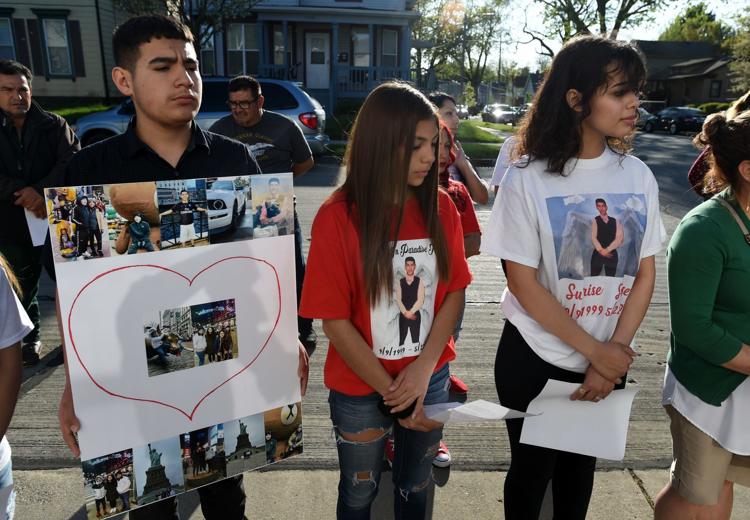 Two people avoid injury after an unidentified individual fires out of a moving vehicle on the 1600 block of Packard Avenue. No arrests made.
Robert Luckfield Jr., 55, of Caledonia is reportedly killed by his daughter's boyfriend after Luckfield allegedly fired a round at his daughter and her boyfriend. The killing is considered to be self-defense.
Hours after Joy Reid is reportedly stabbed by her ex-boyfriend, Lapiate Boone, Reid returns to the home to retrieve her two children's belongings. While there, Boone allegedly stabs Reid's boyfriend Gene Smith in the chest, thigh and head. Smith dies before he can be treated at the hospital.
One person is hospitalized after a 9 p.m. stabbing during a domestic incident near the corner of Memorial Drive and 13th Street. Two are arrested.
18-year-old Ty' Rese West is shot and killed by Mount Pleasant Police Sgt. Eric Giese. The Racine County District Attorney's Office is still considering whether Giese should be charged in the case.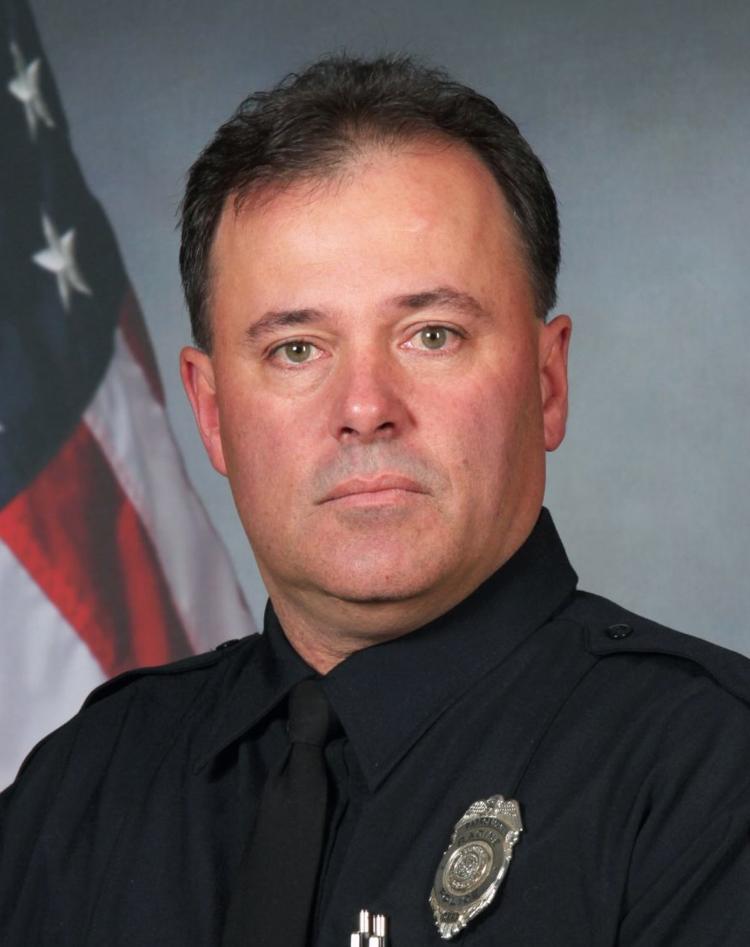 Racine Police Officer John Hetland is shot once and killed while trying to stop an alleged armed robbery at Teezers Bar. Suspect Dalquavis Ward had gotten out of prison just four days before Hetland's death, after serving a sentence for armed robbery. Ward plans on pleading not guilty, with a tentative trial date set for September.
Drive-by on the south side yields no injuries or arrests. Shooter not identified.
Four Milwaukeeans allegedly kidnap a bank employee and their two kids, hold them in a basement overnight, then rob a Wells Fargo branch in Racine the next morning. All four have been charged.
Daniel Lockard, 45, dies at the scene of a hit-and-run on Spring Street near Lincoln Park. The driver of the SUV that allegedly hit Lockard hasn't been located.
Two people — a 22-year-old woman and 23-year-old man — are shot on the Fourth of July near intersection of 11th and Villa streets. Investigation ongoing.
On July 7, shots are fired near Catfish and More in Uptown. No one is taken into custody.
Father-of-two, 39-year-old Vontrell Turner is shot in the head and killed near his home on Mead Street. The shooter has not been identified.
Three people shot on Marquette Street. All suffer non-life-threatening injuries. Shooter still at large.
A 14-year-old girl is shot in the leg, allegedly on accident by 21-year-old Jmontae Bogan who fired nine times at someone else but missed.
A 64-year-old man is killed in an apparent hit-and-run. Police reported finding his injured body at the intersection of Sixth and Marquette streets just before midnight. Suspect not identified.
One person hospitalized after a morning shooting on Packard Avenue, just south of Uptown. The victim in this case was David S. Cunningham Jr., according to police. In a different incident, Cunningham was charged with shooting his girlfriend on Aug. 18.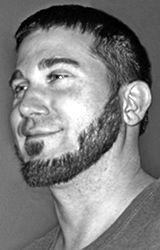 Jared R. Nelson, 38, is shot and killed by a Caledonia police officer after Nelson allegedly attacked the officer with an edged weapon. The officer suffered a head injury but survived. The incident remains under investigation.
After winning money playing slots at Matranga's Supermarket, a man is allegedly shot in the leg in an attempted armed robbery in front of St. Paul Missionary Baptist Church on Center Street. Charges were later filed against Joseph D. Walker, 31.
Less than 24 hours after the previous day's shooting, a 19-year-old is stabbed on Frederick Street behind the Dr. Martin Luther King Jr. Community Center. The teen ran a quarter-mile before being treated by paramedics in a parking lot. Assailant not identified. Police said the victim was uncooperative.
While intoxicated, a Burlington man, Daniel C. Dusing, allegedly fires a gun at someone else while at a bonfire.
David S. Cunningham Jr. allegedly shoots his girlfriend in the face during an argument inside a home on Bate Street. The woman survived, and Cunningham faces charges of attempted intentional homicide and possession of a firearm by a felon.
A Racine police officer fired once upon 43-year-old Brad R. Londre, but missed, while Londre allegedly pointed a bow at officers. Before police arrived, Londre had allegedly hit and threatened to kill a woman.
Between a Friday night into the following day, four people and a home are struck by gunfire, all of them on or near Geneva Street. A Kenosha and an Ohio man are later charged.
Sign up for our Crime & Courts newsletter
Get the latest in local public safety news with this weekly email.