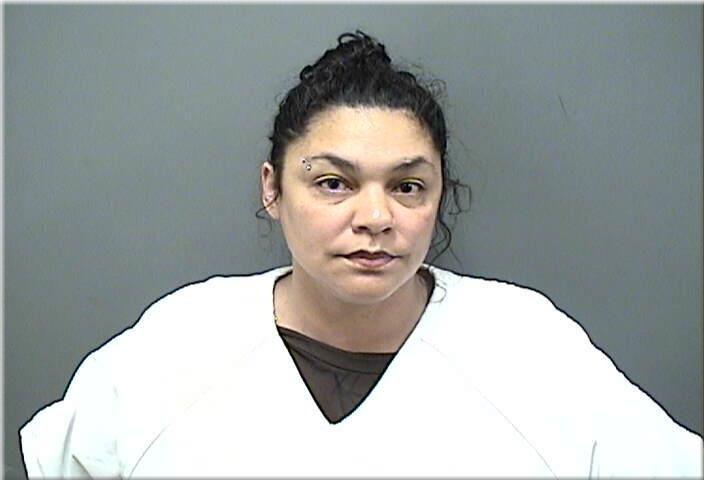 RAYMOND — A woman is being held at the Racine County Jail for allegedly operating while intoxicated, third offense, with a passenger under 16 years old.
According to a Tuesday morning news release from the Racine County Sheriff's Office:
A deputy assigned to the Strategic Patrol Unit conducted a traffic stop for a speed violation at about 6:30 p.m. Monday on the northbound side of Interstate 94. A later criminal complaint identified the area to be near the northbound Highway G on-ramp, near Raymond.
The deputy observed the speeding vehicle weave through traffic, the criminal complaint said. The deputy was able to catch up to the operator of the vehicle.
The operator of the vehicle was identified as Davina L. Amaro, a 44-year-old, Tennessee resident. Amaro was allegedly traveling 93 mph in a 70 mph zone. A 6-year-old child also was in the vehicle.
According to the criminal complaint, Amaro said she was coming from her new residence in Tennessee to Milwaukee to see family. While speaking to Amaro, the deputy noticed a regular drinking glass in the vehicle's cupholder.
The deputy observed many signs Amaro was impaired — including a heavy odor of intoxicants coming from the vehicle, and Amaro's eyes heavily glossed over and bloodshot, the criminal complaint said. The deputy also observed the child Amaro had with her was not secured in a safety seat inside the vehicle.
The deputy's further investigation and a field sobriety test led to her arrest. A preliminary breath test was also conducted on Amaro on-scene and resulted in a reading of 0.135.
A search of the vehicle resulted in finding open intoxicants. According to the criminal complaint, the deputy located a small plastic bottle of schnapps in the console of the vehicle, which was "mostly empty with small remnants of the liquid inside."
There was also a box of white wine, which was also opened and about half empty, the complaint said.
Amaro is being held in jail on a $10,000 bond on charges of OWI and recklessly endangering safety, second degree. She was also issued numerous traffic citations.
The 6-year-old child was not injured and released to a local family member.