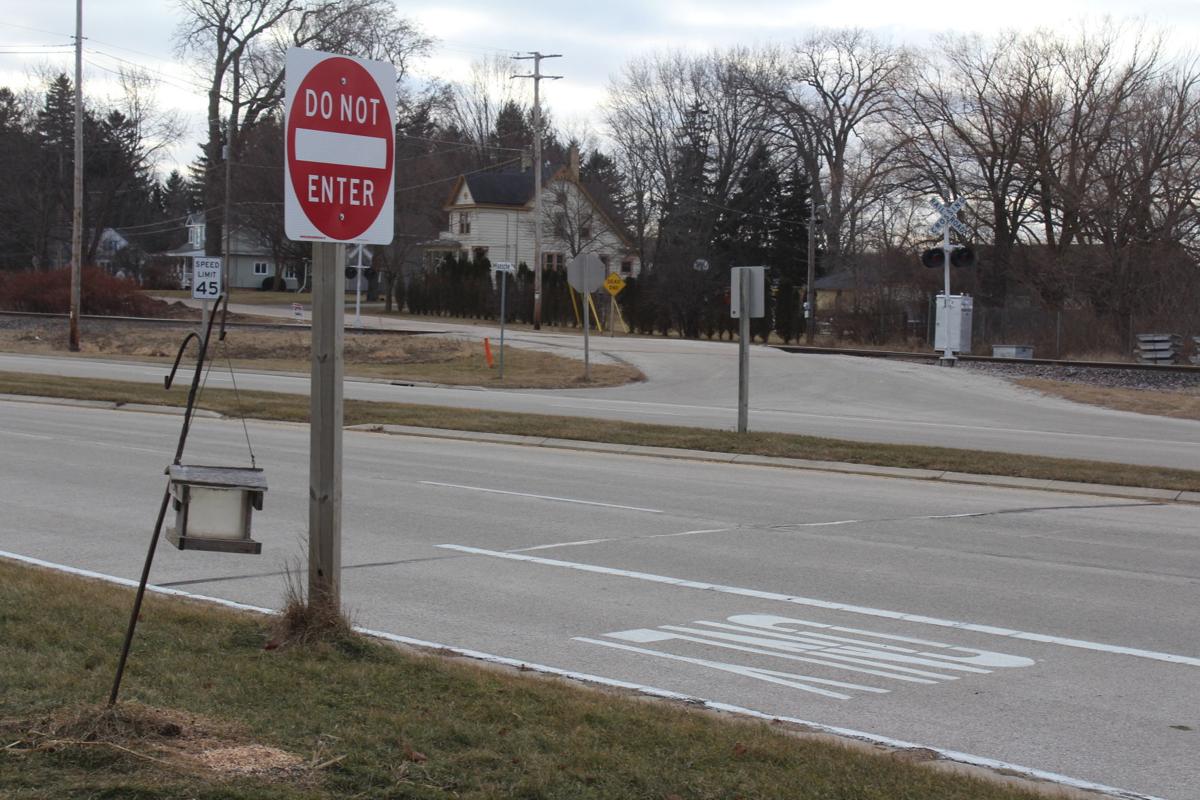 RACINE — Assistant District Attorney Micha Schwab called the actions of Johnny Lee Taylor Sr. — the 71-year-old Kenosha man who has been charged in the hit-and-run killing of 18-year-old Teren Cagle — "heartless and callous" in court on Wednesday.
Cagle had been a student at Park High School, according to Racine Unified records.
Taylor faces 25 years of imprisonment and up to $100,000 in fines for hit-and-run resulting in death.
Taylor allegedly struck Cagle with his Dodge Ram truck Monday night near the intersection of Highway 32 and Hansche Road, about two-thirds of a mile north of Highway KR in Mount Pleasant. Law enforcement reported that Taylor returned to the scene of the crash but drove away without stopping, and had started repairing his vehicle before being arrested Tuesday.
As of Wednesday afternoon, Taylor was being held on $50,000 cash bond and has a preliminary court hearing scheduled for 8:30 a.m. on Jan. 16.
The hit-and-run
Cagle was reportedly riding his bike along the southbound lane of Highway 32 Monday night when he was struck by a vehicle, a Dodge Ram, which Mount Pleasant police believe was being driven by Taylor.
Using surveillance footage from a nearby home, police saw that a truck appeared to strike an individual on a bicycle at about 10:05 p.m. The truck then appears to circle back, slowly drive past, then carry on without stopping or anyone getting out of the vehicle, according to police.
Cagle reportedly was left in a ditch next to the road for 41 minutes, until a Racine County sheriff's deputy was called to the scene at 10:46 p.m. for a report of an unconscious male in a ditch. Cagle died as a result of head and internal injuries on Tuesday at Froedtert Hospital in Wauwatosa.
Flight for Life had been called to the scene, but was unable to fly on account of weather, meaning that a road ambulance had to transfer the 18-year-old to the hospital.
The investigation
Law enforcement found several pieces of debris around the scene of the crash. A partial number on one of the pieces allowed officers to identify Taylor as the owner of the vehicle.
Taylor's address is listed on the 6800 block of Sheridan Road in Kenosha. He reportedly also runs a locksmith business out of the same address.
When interviewing Taylor at his home/business, one detective reported seeing replacement parts for a headlight, consistent with the damage found on Taylor's truck. Another detective said that part of the truck, a side marker, had already been replaced.
Detectives observed that on the Dodge Ram "there was a circular impact damage to the windshield the approximate size of a human head."
Taylor reportedly gave conflicting reports to police. He told one detective that someone named "Diane" was driving the truck, but he told another detective that he was the one driving, according to a criminal complaint.
According to police, Taylor admitted that he had been driving on Highway 32 Monday night when "all of a sudden he thought he may have hit something because his vehicle pulled to the right, but that he was not sure if he hit anything."
Information from Taylor's phone, according to detectives, confirms that he was driving at the location where Cagle was hit at the time he was hit.
Court records show that Taylor is a felon. He was convicted in the 1970s of battery and threat to a police officer and forgery in Kenosha County, as well as attempted burglary and possession of burglary tools. He was also convicted of possession of a firearm by a felon in Racine County in a 2000 case. He served time behind bars from 1979 to 1984 and from 1988 to 1989.