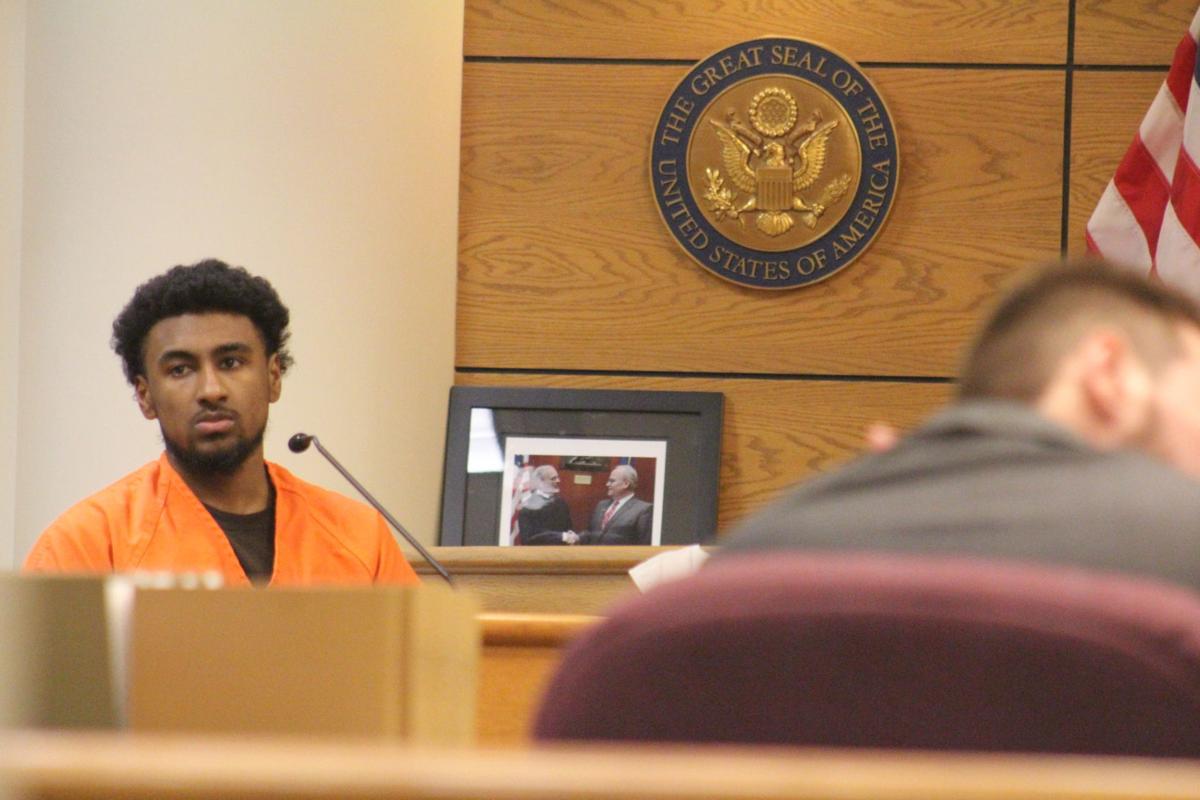 RACINE — Terry Canady has been scared.
On July 9, 2018, he was arrested and charged after he brought a semi-automatic gun to the Dr. John Bryant Community Center, 601 21st St. Canady reportedly told police officers and attorneys that he gets afraid in large crowds and that there was someone looking for him, and that's why he carried the gun for protection.
He's a felon, having been convicted of possession with intent to deliver THC in October 2017, and thus isn't allowed to have a gun. But Canady, who is now 19 years old, has seen four of his cousins die in his lifetime from gun violence. He didn't want to be next.
Had he been charged under recently passed new state laws, Canady would've faced a mandatory minimum sentence of five years.
But that new law didn't directly apply to Canady's case, District Attorney Patricia Hansen said in an email to The Journal Times, and so Canady was sentenced to only one more year behind bars by Racine County Circuit Court Judge Wynne Laufenberg on Tuesday morning. After getting out, he will be under extended supervision for another 2½ years under the sentence.
Canady had been due to be released Dec. 31 after serving 18 months at the Racine Youthful Offender Correctional Facility for the drug dealing offense. Now he'll remain behind bars until the end of 2020.
"The lawmakers are tired of all the firearms on the streets and the shootings," Laufenberg told Canady during a sentencing hearing. "The law has changed. If you had been charged under that new law, lawmakers have taken it out of my hands and I have to give you a mandatory minimum prison time."
'Recipe for disaster'
Canady told police last year that, as a result of the losses his family has suffered, he almost always has a gun on him when he's around large numbers of people.
Laufenberg called that kind of decision-making "a recipe for disaster."
"You're a 19-year-old man, still very impulsive and immature, and you are going with a gun to a youth center," Laufenberg said. "That is extremely aggravating and concerning to me in this case because when you have it (a firearm) and it's at the ready and it's loaded and you get into an argument or a fight with somebody: Out come the guns."
You have free articles remaining.
In arguing for a lighter sentence, Defense Attorney Keith O'Donnell said: "Mr. Canady is living in a different environment than the district attorney and myself and many others in the community ... It's a tragic situation … (Family members) indicated to him that he should probably have some sort of protection. He regrets that 100%. What he needed to do, and what his plan is to do, is remove himself from the community.
"He was, in essence, scared," O'Donnell continued, "and that fear makes him really dumb decisions."
Canady's mother is now living out of state, and O'Donnell said his client plans to move there once he's out of prison.
Throughout Canady's sentence, which will total 3½ years, Laufenberg ordered that he receive job training to help him find employment after being released. Canady has a high school diploma, which he received from Racine Unified School District's redirection program, Turning Point Academy, after attending both Case and Park high schools and five different elementary schools. He wants to start a career working in the automotive field.
Past and ongoing violence
While arguing for 18 months of incarceration, six months longer than what Laufenberg ultimately decided, Assistant District Attorney Chris Steenrod said, "I have some concerns … that he makes the decision to carry (a firearm) when around large groups of people given the number of mass shootings we've seen pop up in the media recently. When we're in large groups of people, things may escalate more quickly than anticipated, and we have more potential for people to get hurt or killed."
Steenrod continued: "The fact that Mr. Canady has been possessing a firearm is only furthering the potential for gun violence in the City of Racine."
More than a dozen people have been violently killed in Racine County so far in 2019, most of them killed in shootings.
Among Canady's relatives who have been killed were Harry Canady Jr., who was 20 years old when he was shot and killed on May 7, 2017. Dominique Knight was convicted to life in prison for that killing on March 15. Knight allegedly killed Harry Canady after Knight got into a fight with Harry's older brother, David Canady, over a cocaine delivery that was never made.
Terry Canady was a witness at that trial.
Another of his relatives, 32-year-old Marcellus "Nino" Martinez, was shot multiple times and killed on the 1700 block of LaSalle Street on Nov. 5, 2018. A Mount Pleasant man, Gerald Dirius Smith, 39, faces a first-degree intentional homicide charge for that killing. A jury trial is scheduled to begin Dec. 9.
Martinez's brother, Markey Canady, was killed in August 2005 in a gang-related drive-by shooting on Villa Street. He was 27, and was the 11th homicide victim in Racine that year.
Cumulative reports of Violent Crimes in the City of Racine, 2014-2018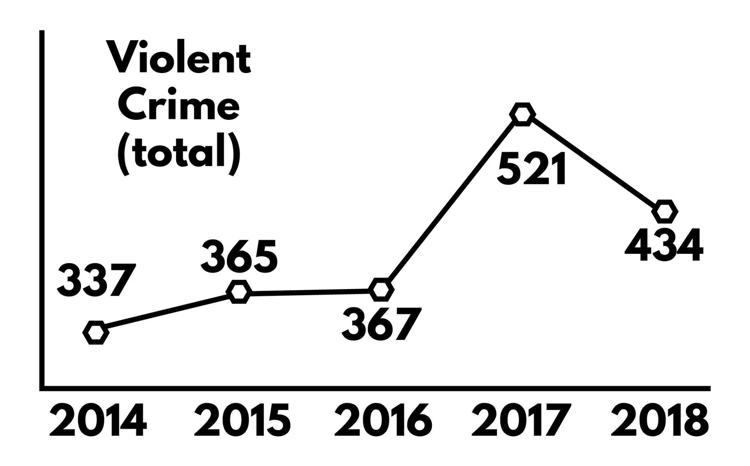 Cumulative reports of Property Crimes in the City of Racine, 2014-2018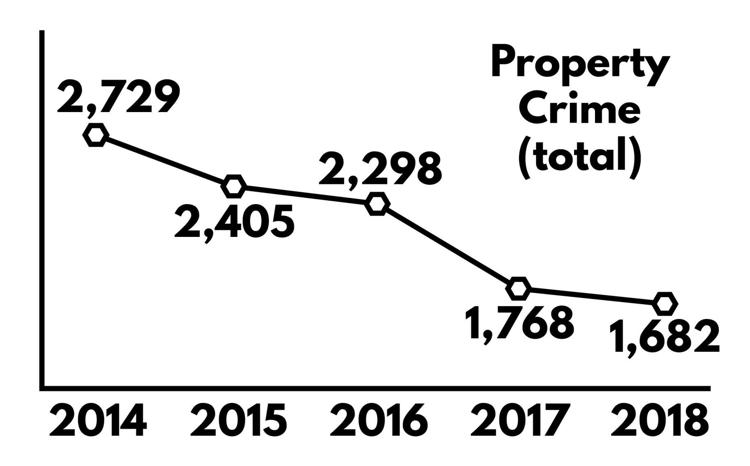 Arrests for Drug Possession and Drug Sale in the City of Racine, 2017-2018
Reports of Motor Vehicle Theft in the City of Racine, 2014-2018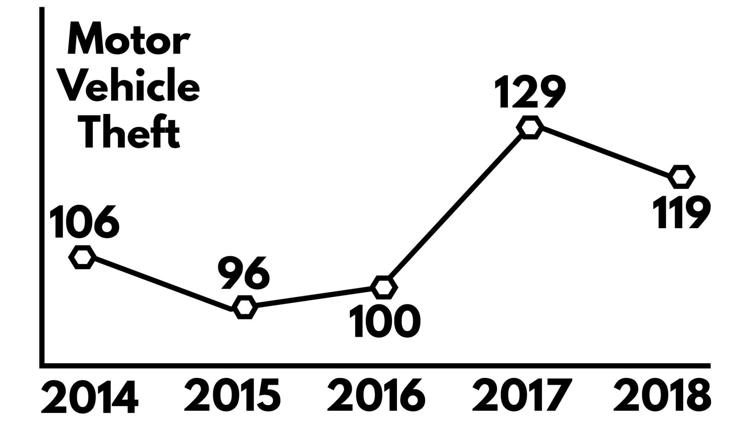 Reports of Aggravated Assault in the City of Racine, 2014-2018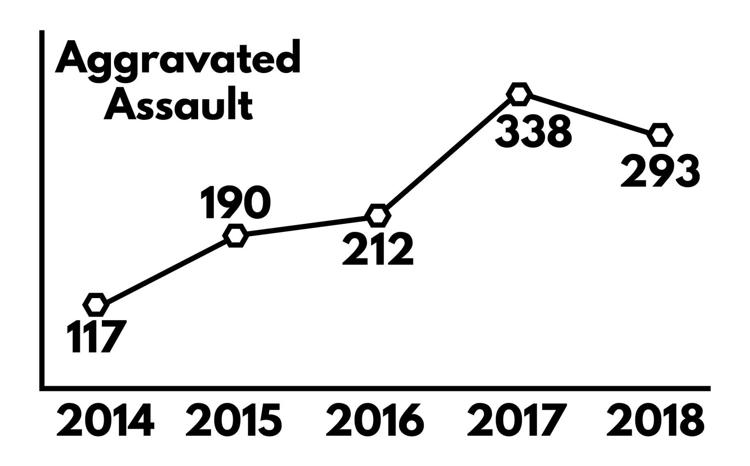 Reports of Murder/Non-Negligent Manslaughter in the City of Racine, 2014-2018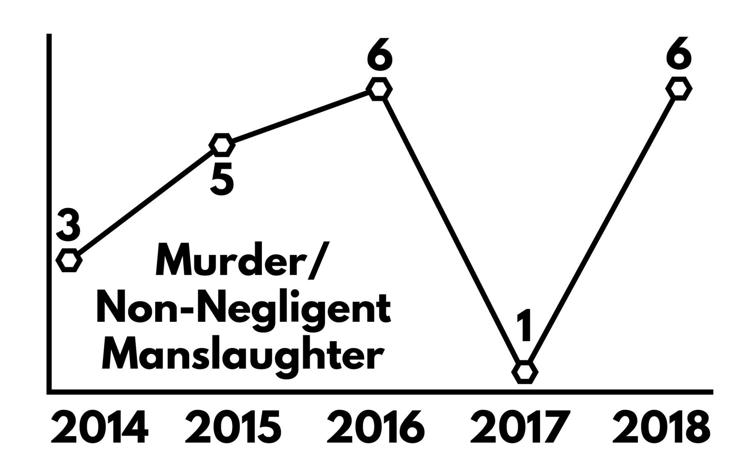 Reports of Robbery in the City of Racine, 2014-2018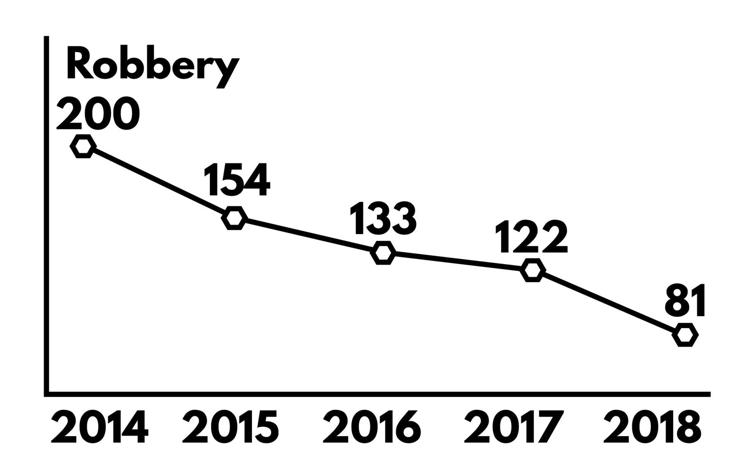 Reports of Burglary in the City of Racine, 2014-2018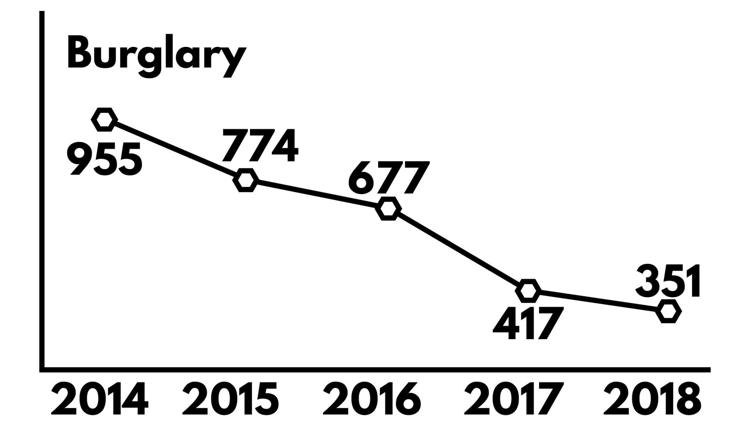 Reports of Larceny Theft in the City of Racine, 2014-2018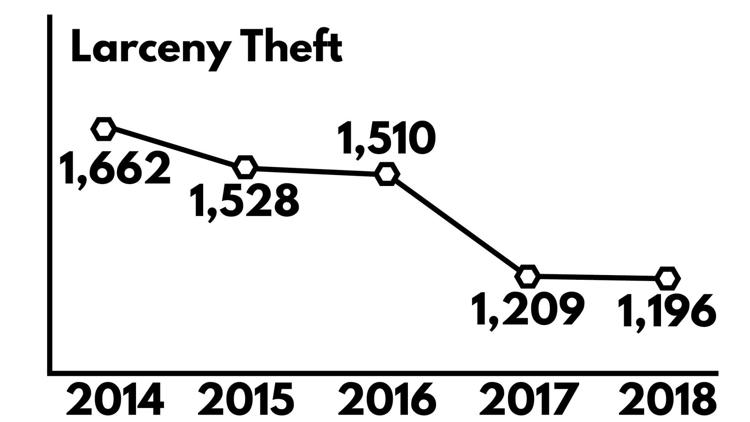 Reports of Arson in the City of Racine, 2014-2018