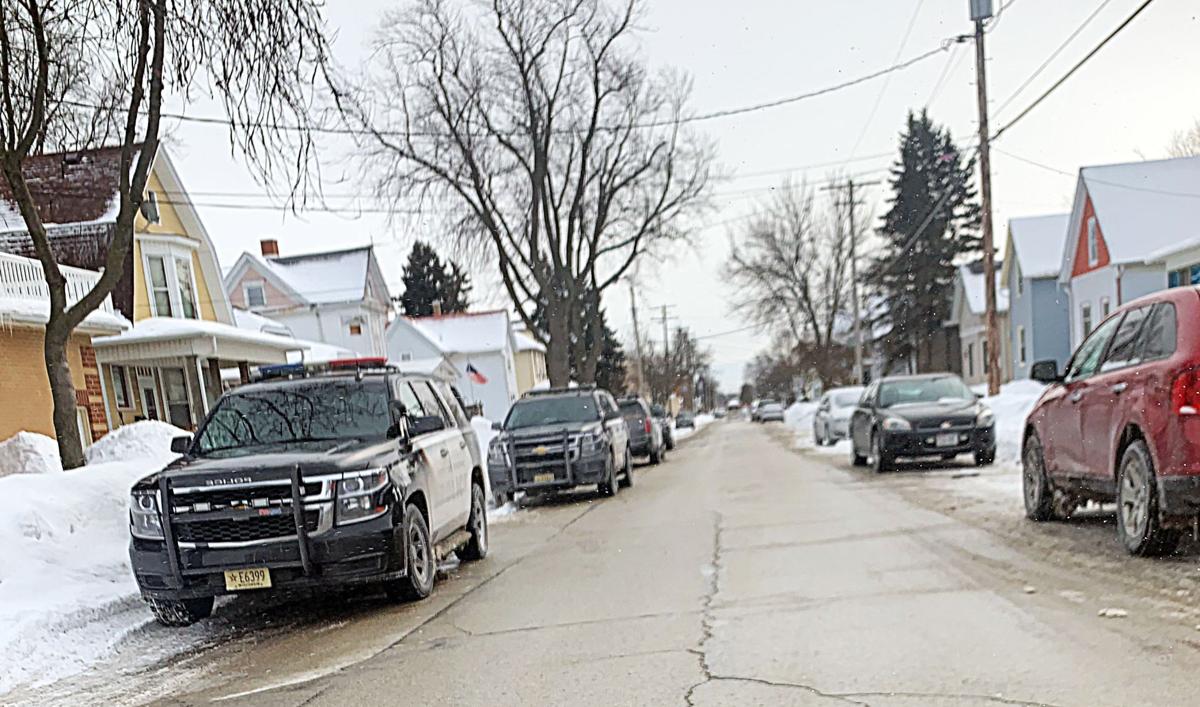 RACINE — A Racine teenager has been charged with the murder of his own 1-month-old child.
Shavale Powell, 17, of the 2000 block of 16th Street, was charged Monday with first-degree reckless homicide and two counts of physical abuse of a child after one of his children was found dead and another child was found with a bruise on his left eye.
According to a criminal complaint:
On Feb. 14, police and rescue responded to the 1800 block of LaSalle Street, Racine, to a 911 call for a pulseless, non-breathing infant.
Upon arrival, the child, just 39 days old, was found deceased and cold. The parents of the child, born Jan. 6, were present and identified as Powell and Javian Clark, 18.
Clark is listed as a co-defendant in Powell's case. Racine County District Attorney Tricia Hanson said Monday afternoon that Clark will be charged Tuesday.
Both parents reported that they had been the only caregivers the last week the child was alive.
An examination by the Milwaukee County Medical Examiner's Office determined that the child died from abusive head trauma and ruled the death a homicide. The preliminary injuries described by the medical examiner were as follows:
Blunt force injuries to the baby's head: contusions of face, fracture of left parietal bone, subdural hemorrhage, optic nerve hemorrhages, bilateral.
Blunt force injuries to the baby's chest: contusions of the chest and back, multiple rib fractures.
Blunt force injuries to the baby's extremities: abrasions of right hand, contusions of the left lower extremity
Another child of the couple, who is 1 year old and was in the home, had significant bruising and an injury to his left eye. The parents reported to medical and law enforcement professionals that the child had struck his face when he fell in the shower while home with Powell; Clark was at work at the time.
The issue with the older child was later examined at the Racine County Children's Advocacy Center, and the injury was ruled concerning for abuse. Investigators found that the 1-year-old had suffered an injury to his right eye on Feb. 4, 2020, when he was 5 months old and immobile. The child was seen at the emergency room that same day, and diagnosed with severe subconjunctival hemorrhage concerning blunt force trauma to the child's right eye and face.
Also present at that time was a small scratch that was out of proportion to the size of the hemorrhage. Neither parent could explain any kind of trauma that would have resulted in such a serious injury to such a small child.
A preliminary hearing for Powell is scheduled for March 4 at 8:45 a.m., online court records show. His cash bond was set at $50,000 Monday.
Online court records also show Powell is facing an October charge for disorderly conduct-domestic abuse.