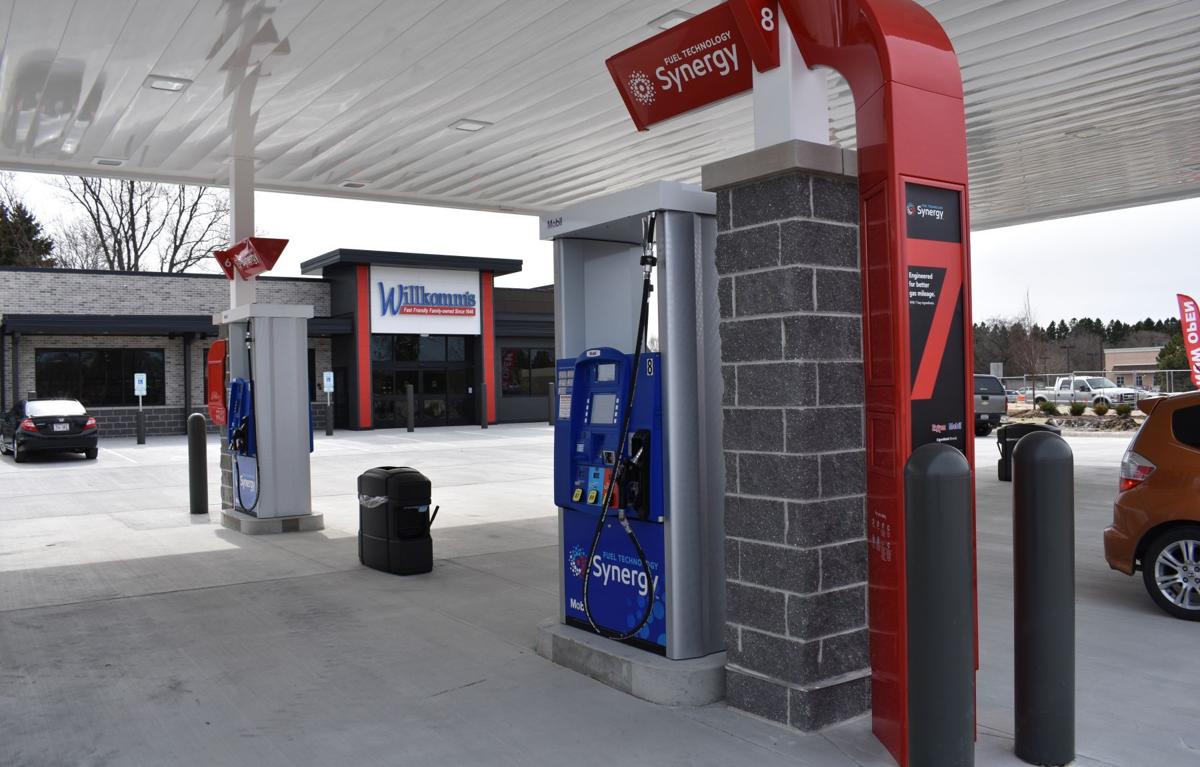 MOUNT PLEASANT — Two Illinois men, Dezerric Pitts of Kankakee and George Lark IV of Champaign, both 19, are facing felony armed robbery charges after being arrested in Kenosha County for allegedly robbing Willkomm Mobil Mart, 6840 Washington Ave., at gunpoint Tuesday night.
According to the criminal complaints:
Pitts and Lark were wearing surgical masks and brandished firearms when they stole steal money and personal belongings from two employees of the gas station, according to police.
The two men reportedly entered the store and Pitts approached a cashier, pointed a handgun at them and said "Give me all your money, open up the safe." Lark also pointed a gun at another other employee but didn't steal anything directly, according to the employees, which the police confirmed using surveillance footage.
One of the employees reportedly handed over $275 from the register and a personal iPhone 6s, valued at $306, but did not know the code for the safe, so Lark and Pitts left.
The men fled in a vehicle that was allegedly stolen, reportedly driving in excess of 100 mph as they attempted to elude law enforcement. Kenosha County Sheriff's deputies used a spike strip to stop the vehicle near Wilmot Road, but the men continued to flee on foot.
Pitts was reportedly caught when he was seen riding a bicycle on Interstate 94 after being shot by a man whose house Pitts had tried to break into. He was identified because he was still wearing a sweatshirt with the word "player" written across the back, the same sweatshirt a man on Willkomm's surveillance footage was seen wearing.
Lark was wearing the same clothes seen on Willkomm's surveillance footage when he was recognized, which occurred when he tried to get a business to let him use its telephone near where the stolen vehicle had crashed.
When they saw each other before entering their respective interview rooms, police reported that Pitts told Lark, "Love blood, get a lawyer."
Police said that Lark admitted to the robbery, saying, "The cameras don't lie." However, Lark did deny knowing that the vehicle had been reported stolen, according to the criminal complaint.
A .44 revolver was recovered from the vehicle the men had been driving, according to police. It is illegal for Lark to possess a firearm, according to police, because of four felony burglary convictions in Wisconsin from August 2015, when he would've been 16 years old.
Police said that Pitts already had an active warrant out for his arrest for attempted homicide and armed robbery in Kankakee County, Illinois. According to WVLI radio in Illinois, the attempted homicide occurred in August when two juveniles, including a 12-year-old, were shot in Kankakee.
In addition to the armed robbery charge, Lark faces one charge of possession of a firearm by an adjudicated delinquent, which is a felony. Pitts faces an additional felony charge for attempting to flee or elude an officer because he was the one driving the vehicle.
Lark faces up to 50 years in prison. Pitts faces up to 43 years and six months. Both of their bonds are set at $50,000.
They both made initial court appearances on Thursday afternoon, according to court records. A preliminary hearing is set for 9 a.m. on Oct. 3 in the Racine County Law Enforcement Center, 717 Wisconsin Ave.
Sign up for our Crime & Courts newsletter
Get the latest in local public safety news with this weekly email.