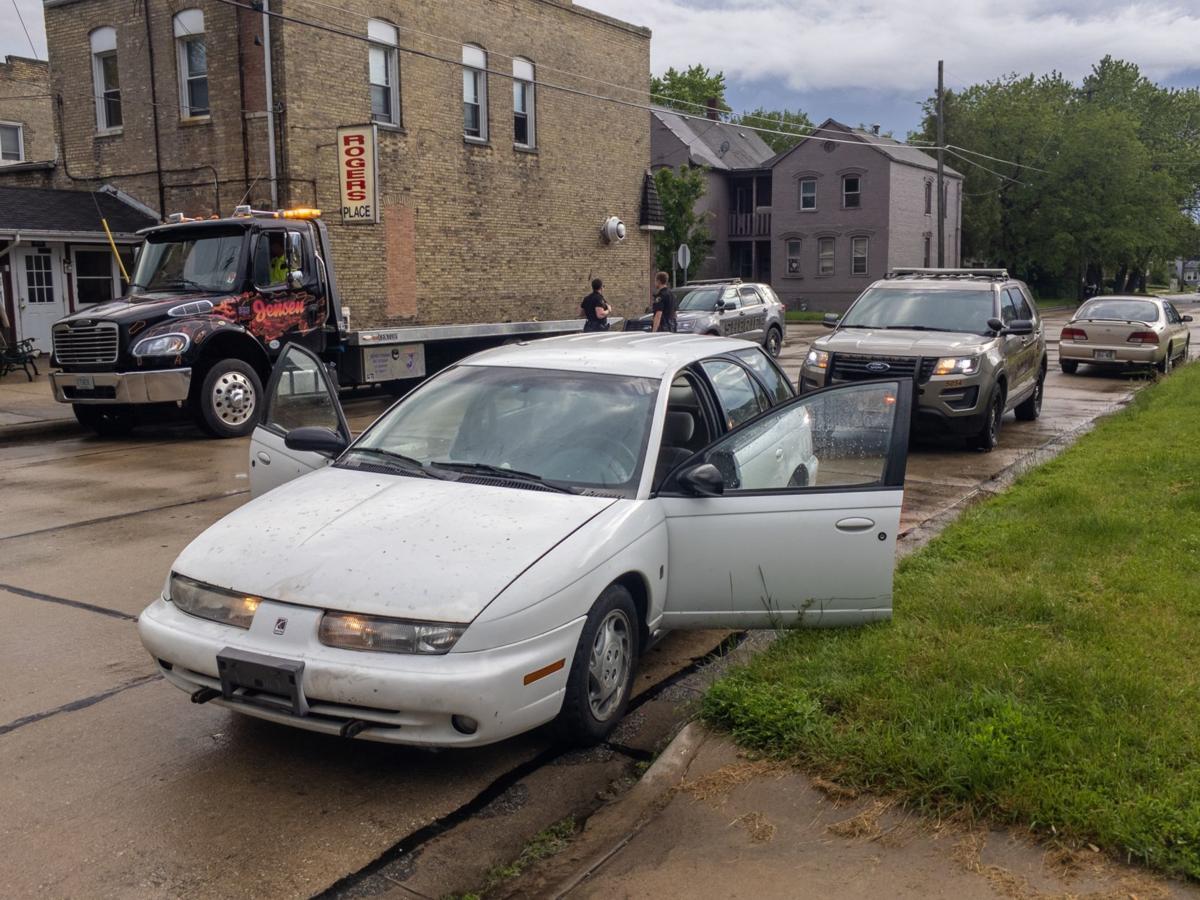 RACINE — The driver accused of abandoning a car with 476 grams of marijuana brownies inside it on Monday had his initial appearance in court on Tuesday, which happened to be his birthday.
Kemont M. Regulus, of the 4100 block of Marquette Drive, Racine, spent his 19th birthday in court, where he was charged with a felony count of possession of over 200 grams of marijuana with intent to deliver, which carries up to four years in prison. He was also charged with felony counts of attempting to feel or elude an officer and possession of a firearm by a felon and a misdemeanor count of possession of drug paraphernalia.
According to the criminal complaint:
Just after 5:30 p.m. Monday, a Racine County Sheriff's deputy noticed a white Saturn station wagon near LaSalle and High streets. The vehicle had no front plates and the rear temporary license was unreadable by the deputy.
The deputy increased his squad's speed in order to read the rear license and the station wagon reportedly sped up well beyond the 25 mph speed limit. The deputy flashed his squad's emergency lights and activated the siren signaling the station wagon to pull over. Instead it sped up to 55 mph, still in a 25 mph zone.
The Saturn then ran through top signs and when the deputy caught up with the vehicle, he found it abandoned with the engine running on English Street between Wisconsin Avenue and Main Street.
Racine Police officers located the driver between two residences on the 1900 block of Michigan Boulevard. Officers also recovered a handgun they allege the suspect had attempted to discard.
Back at the vehicle, deputies searched the vehicle and found a Pokemon backpack with eight individually packaged brownies, each of which tested positive for marijuana, and a live round of ammunition matching the caliber of the suspect's handgun. Deputies also found a Huggies plastic bag, which contained a smaller bag of brownies that also tested positive for marijuana.
Officials contacted the registered owner of the vehicle, who said he sold the vehicle for $200 to a man matching the description of Regulus.
Regulus has two previous felony convictions on his record, one from June 19, 2018 for possession with intent to deliver in Kenosha County and the other from Feb. 23, 2018, for theft in Racine County.
Regulus' cash bond was set at $1,500 and his preliminary hearing is scheduled for 8:30 a.m. on July 3 at the Racine County Law Enforcement Center. He remained in custody as of Tuesday night at the County Jail.