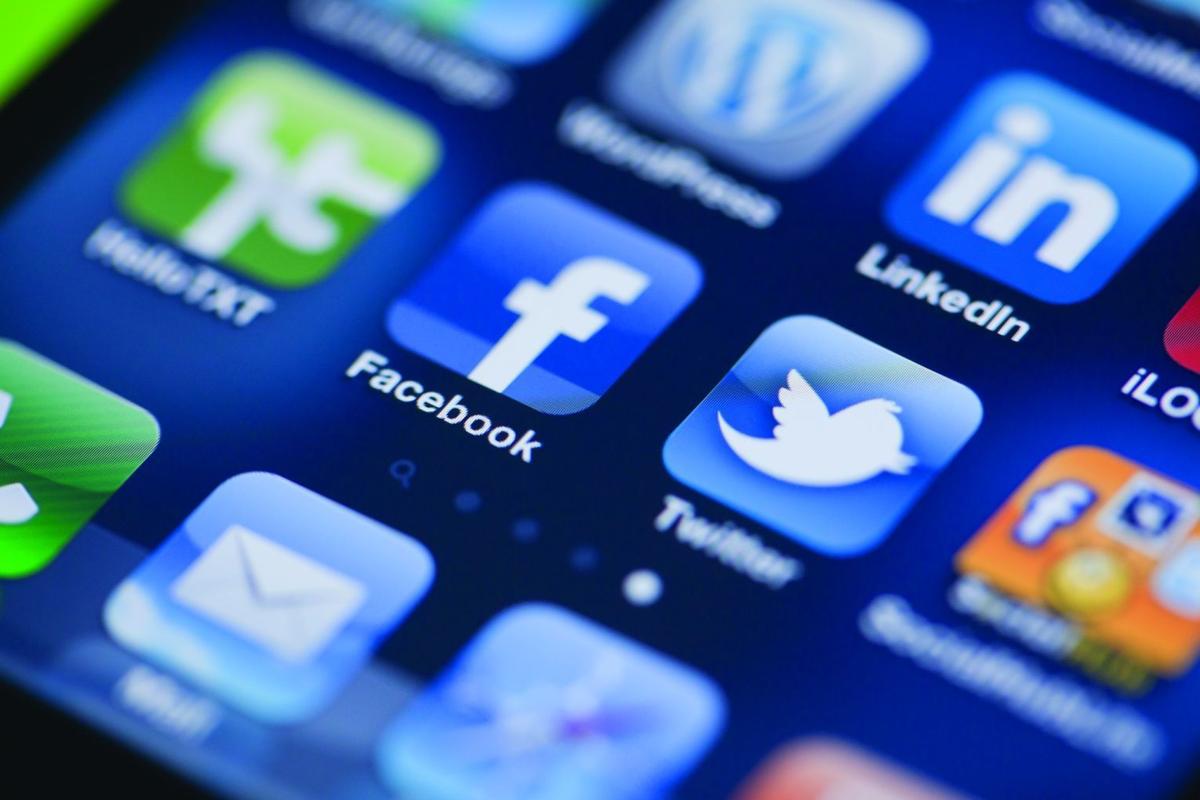 RACINE COUNTY — The rise of technology and the smartphone have resulted in many people documenting their lives through social media. Whether it's Snapchat, Twitter, Instagram or Facebook, many people share their most important moments — and their mundane ones — on social media platforms.
This has provided a unique opportunity for law enforcement, providing police with an additional tool to assist in their investigations, particularly when it comes to the activity on a suspect's Facebook account.
Racine County Sheriff Christopher Schmaling said the Sheriff's Office regularly uses Facebook, and other social media platforms, as part of its investigations.
"My investigators probe heavily into many social media outlets to not only link 'doers with the deeds,' but also in locating missing persons, building strong courtroom-ready cases and to illustrate a person's character, habits, photos of themselves and others, places he/she frequents, friendships, relationships, employment, personal interests, travel destinations — both past and present — and overall their opinions on nearly every topic imaginable," Schmaling said.
Stored Communications Act
Due to the federal Stored Communications Act, law enforcement officers may obtain certain content and records from social media, including account information of people who are involved in ongoing investigations.
According to Facebook, law enforcement must provide a valid subpoena to receive "basic subscriber records" for accounts, including "name, length of service, credit card information, email addresses and recent login/logout IP address(es), if available."
You have free articles remaining.
To obtain more invasive information, such as messages, photos, video, timeline posts and location information, law enforcement needs a search warrant showing probable cause.
The Sheriff's Office, as well as many other area law enforcement agencies, also use social media to solve crimes, as it has become an industry standard in criminal justice.
"I think you will find departments across the country are using social media to varying degrees," said Lt. Gary Larsen of the Caledonia Police Department.
Added Schmaling said, "Social media is perhaps one of the best criminal investigative tools known today."
Social media danger
Schmaling said that although social media is a useful tool for law enforcement, it also helps criminals commit crimes. "Social media is a sophisticated investigative tool, but it is also a massive trolling pond that criminals use to find their next victim," Schmaling said.
He said he is routinely shocked by the information people are willing to share about themselves on social media and warns users to be careful what they post.
"I caution everyone to be extra vigilant with what and with whom you share vital information about," Schmaling said. "A simple 'post' or 'share' can have serious consequences."
"Social media is perhaps one of the best criminal investigative tools known today." — Christopher Schmaling, Racine County sheriff
"Social media is perhaps one of the best criminal investigative tools known today."

— Christopher Schmaling,  Racine County sheriff