CALEDONIA — A man with a criminal record was reportedly arrested Friday morning when 8.3 pounds of marijuana plus 499 "vape cartridges" containing 1 gram of THC each were found in his home.
In a statement, Racine County Sheriff Christopher Schmaling called out the man, Goran Ivic, 38, for receiving food stamps while also having about $44,860 worth of illegal marijuana-based substances in his home.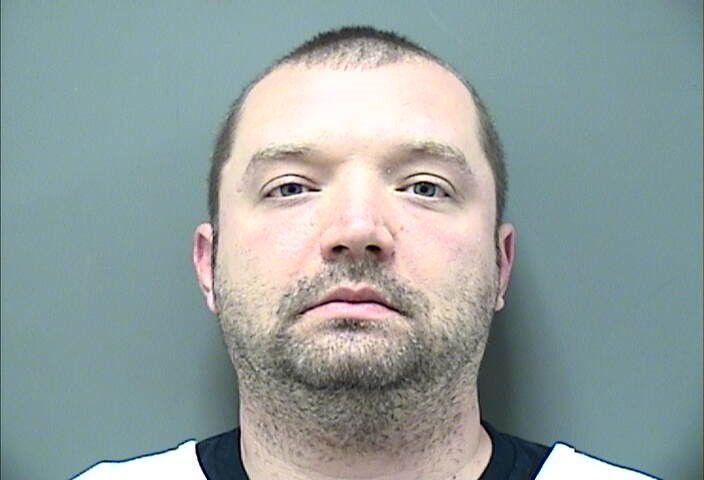 According to the Sheriff's Office, the local street value for one pound of marijuana is $3,000 and THC-laced vape cartridges cost between $30 and $50 each.
"I understand the debate about marijuana, but it should anger all of us that Goran Ivic, a convicted felon, is a recipient of the taxpayer-funded FoodShare Wisconsin program, also known as QUEST, (and) was busy selling thousands of dollars' worth of illegal drugs to the very community who financially supports and feeds him. Mr. Ivic provided no proof or verification of legitimate employment whatsoever," Schmaling stated.
RACINE — While violent crime has reduced significantly in Racine over the years, drugs remain a problem.
Register for more free articles.
Stay logged in to skip the surveys.
The Racine County Sheriff's Office said Friday that the county's Metro Drug Unit was assisted by the Caledonia Police Department's K-9 unit when executing a search warrant on Ivic's home in the 4700 block of Douglas Avenue.
Also found in his home were a digital scale, drug paraphernalia and drug packaging tools.
The vape cartridges appear to have been made legally in another state, then likely were shipped to Ivic. The same goes for the marijuana, according to the sheriff's office.
Ivic is a convicted felon, with drug-related offenses committed in New Hampshire, sheriff's officials said.
Ivic remained in custody Friday night at the County Jail on pending charges of possession of THS with intent to deliver; keeping a drug house; and possession of drug paraphernalia.