RACINE — The reward for information leading to the arrest of the suspect wanted for fatally shooting Racine Police Officer John Hetland on Monday night has increased to $42,000.
Anyone with information regarding the investigation should contact Crime Stoppers at 888-636-9330, 262-656-7333 or 800-807-TIPS (8477).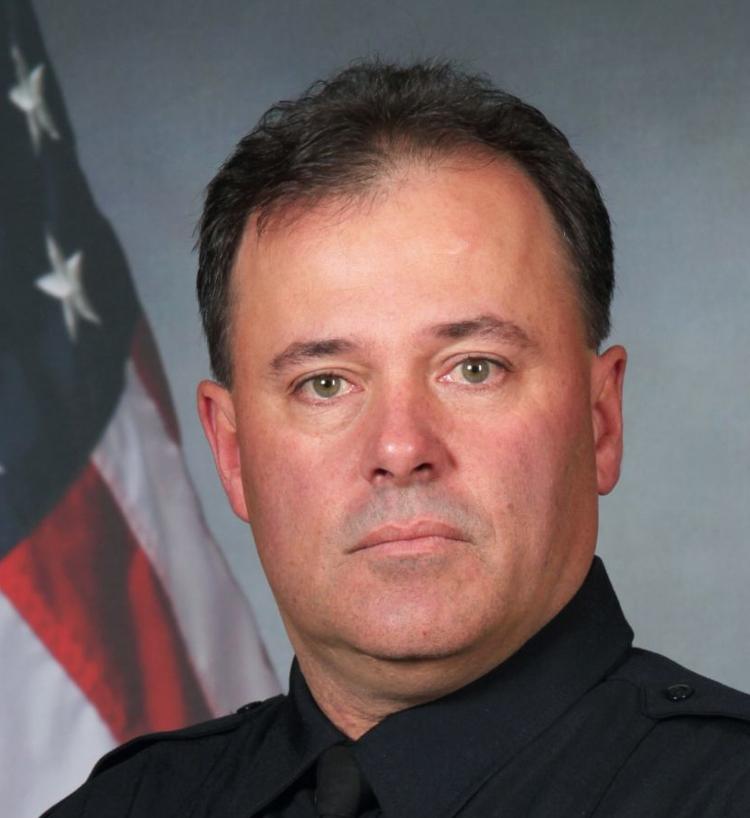 Hetland was killed Monday night while attempting to intervene in a robbery at Teezers Bar and Grill, 1936 Lathrop Ave., where Hetland was off-duty and was a patron.
In addition to the $20,000 being offered by the FBI and $2,000 by Racine Crime Stoppers, on Thursday it was announced that Sturtevant-based Andis Company has also offered a $15,000 reward, and Culver's of Racine is offering $5,000.
During a press conference Thursday at the Kenosha County Public Safety Building, Kenosha County Sheriff David Beth said the reward amount will be enough to trigger someone to turn in the suspect. "We're going to catch this person, and we're hoping that $37,000 trips somebody into saying 'That was this person,'" Beth said. "Whatever you have, we will take."
(The $37,000 later became $42,000 with the Culver's of Racine offer.)
Beth said that no new information was available about the incident but that investigators are working day and night, combing through hundreds of tips.
"Give us the information; we are looking to catch him and put this to rest," Beth said, urging people to keep the tips coming.
You have free articles remaining.
The Kenosha County Sheriff's Department is taking the lead in the investigation, as an impartial agency from outside of Racine County.
Also speaking at Thursday's press conference, Racine Police Chief Art Howell thanked the community for the outpouring of support and expressed gratitude to Andis Company for providing the reward. But Howell said he hopes that someone will come forward with information not for the money — but because it is the right thing to do.
"For those of you who love and respect and honor what we do as law enforcement officers, I would encourage you to share information with us if there was no money involved as a reward. It is the right thing, it is the just thing to do, it is the thing John Hetland deserves for serving our community," Howell said.
Howell said that officers are holding up as well as can be expected following the loss of one of their own. "They are a resilient people. They are bruised, but they are not broken. They are working, they are doing what John would want them to do. They are doing what John did for 24 years: They are serving the public."
Hetland's funeral is scheduled for Wednesday morning at the A.F. Siebert Chapel on the Carthage College campus in Kenosha, with burial to follow at West Lawn Cemetery in Mount Pleasant. A visitation is scheduled for Tuesday at Siebert Chapel.
Teezers to reopen
Wednesday night, Teezers Bar & Grill took to Facebook and said it would reopen Friday morning after being closed since the Monday night incident.
The post said the tavern's closure was to allow staff to "regroup and out of respect and in remembrance of Officer John Hetland. We will reopen at 7 a.m. on Friday. Thank you for all of the love and support and God Bless."
Processional for Officer Hetland
Racine police gathered on Tuesday morning outside of Teezer's Bar, 1936 Lathrop Ave., where Racine Police Officer John Hetland was killed while off-duty while trying to stop an armed robbery. From there, the officers formed a processional following the hearse to Milwaukee for the autopsy.  
Processional for Officer Hetland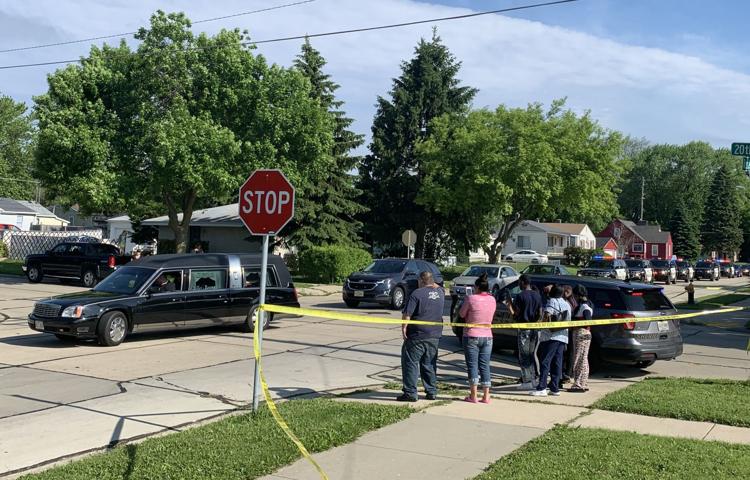 Processional for Officer Hetland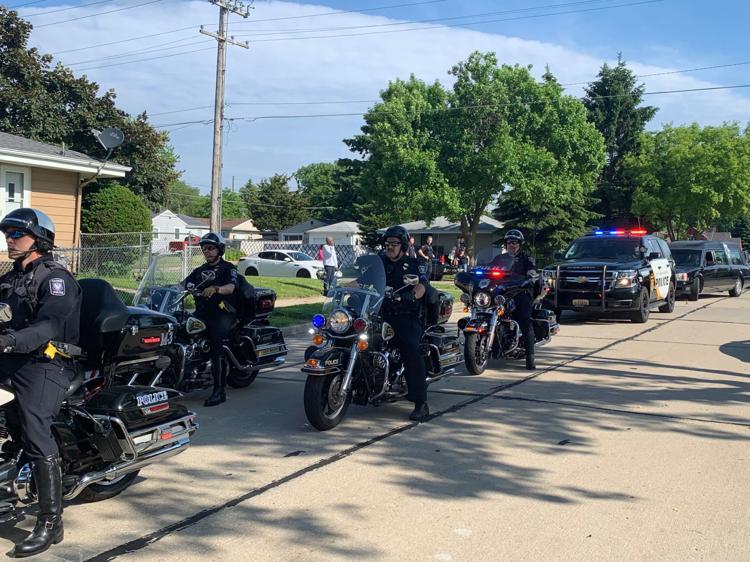 Processional for Officer Hetland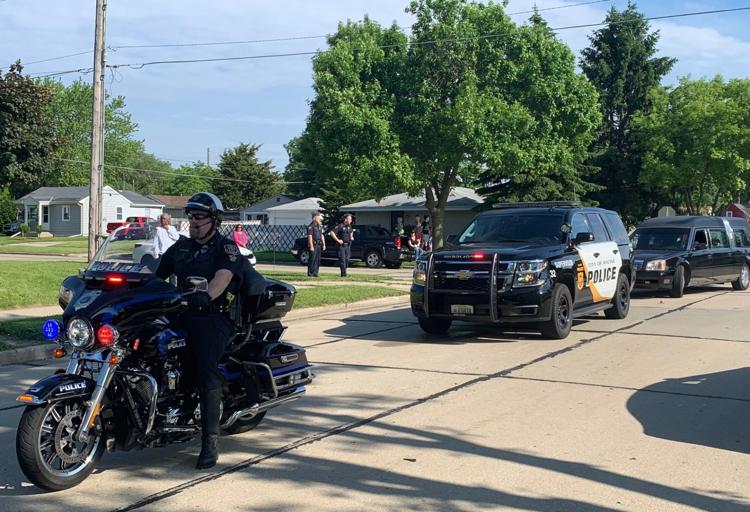 Processional for Officer Hetland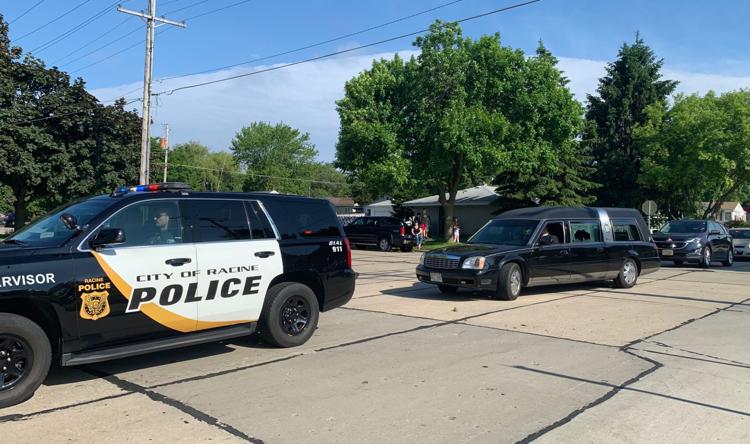 Processional for Officer Hetland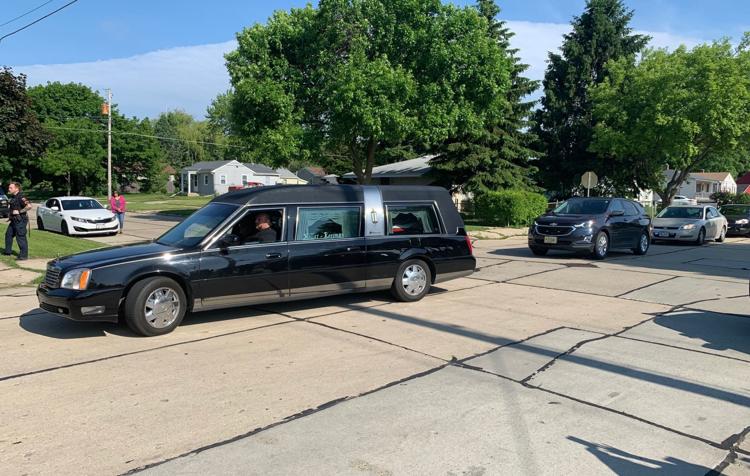 Processional for Officer Hetland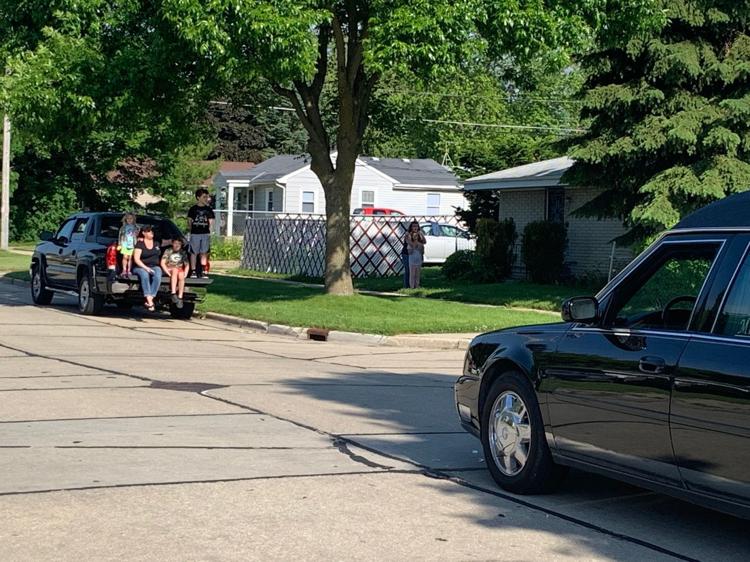 Processional for Officer Hetland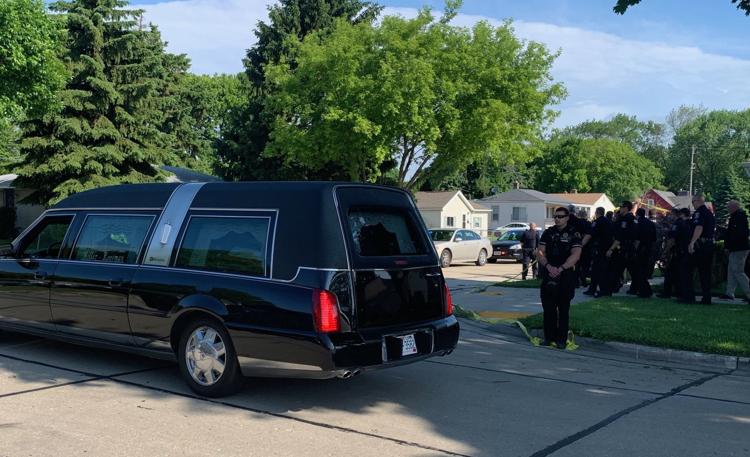 Processional for Officer Hetland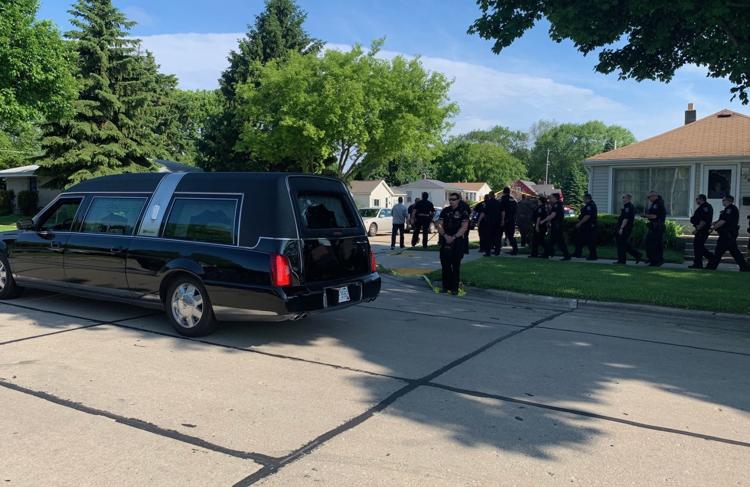 Processional for Officer Hetland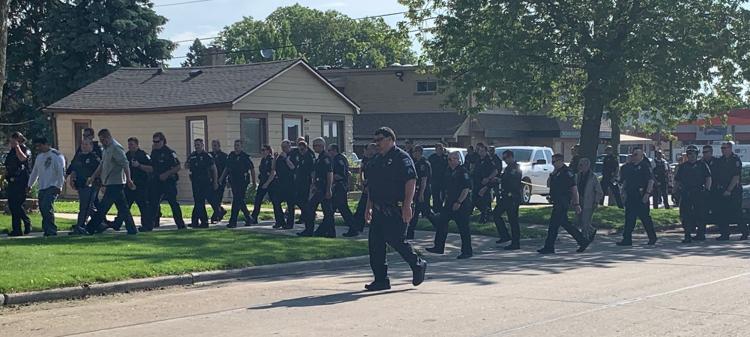 Processional for Officer Hetland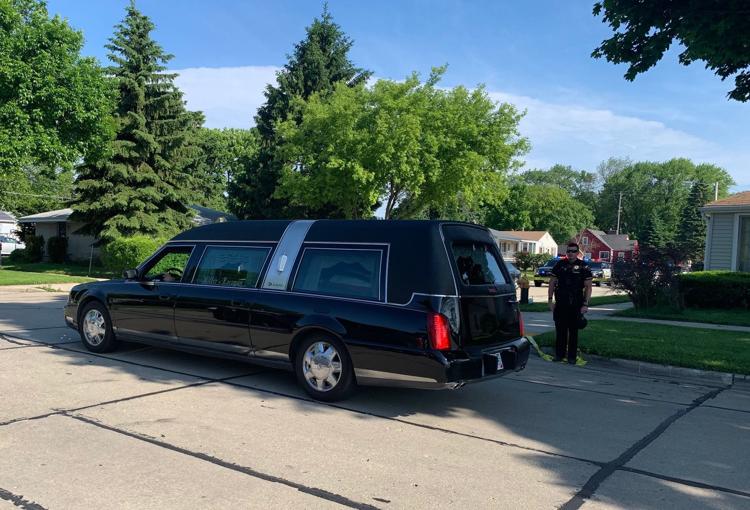 Processional for Officer Hetland