BURLINGTON — A registered sex offender was reportedly found with more than 7,000 images of child pornography on multiple hard drives and a USB drive, prosecutors contend.
Justin E. Klein, 37, from Oshkosh, is charged with 10 felony counts of possession of child pornography in connection to the investigation.
Court records indicate that Klein was previously convicted of possessing child pornography on July 18, 2002, and July 17 of this year.
According to a criminal complaint:
Last October, an investigator from the Burlington Police Department became involved in an investigation into Klein's possession of electronic items in violation of his sex offender rules. The investigator was present at Klein's residence on Chestnut Street in Burlington on Oct. 22 when the state Department of Corrections agents seized two laptops, nine portable storage devices, a PlayStation 4 and a slider phone. The investigator later took possession of the seized items, drafted a warrant for their analysis and submitted the items to the Division of Criminal Investigation for forensic analysis.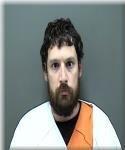 The investigator reported on April 19 that images of child pornography were located on one laptop and one USB drive. Three portable storage devices and one laptop were encrypted to such a degree that they could not be analyzed.
The forensic analyst determined the laptop had three hard drives which contained 3,008 category one child abuse materials, 2,215 category two child exploitative images, one CGI/animation image and 127,778 uncategorized images. The following search terms were found on the laptop: loli (the sexual portrayal of young girls), pedo, 8-year-old and 10-year-old.
The forensic analyst determined the USB had 621 category one child abuse materials, 1,491 category two child exploitative images and 325,311 uncategorized images.
Klein was given a $100,000 cash bond in Racine County Circuit court on Tuesday with the condition that he is not allowed to use the internet.
A preliminary hearing is set for Sept. 24 at the Racine County Law Enforcement Center, 717 Wisconsin Ave., online court records indicate. He remained in custody as of Wednesday afternoon at the Racine County Jail, according to online records.