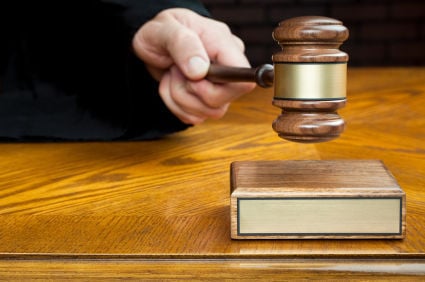 RACINE — A Racine woman has been sentenced to probation following 2017 allegations that her children were abused, neglected and psychologically abused.
In May 2017, Regina A. Sanchez, of the 1200 block of Albert Street, was charged with a felony count mental harm to a child and three misdemeanor counts of child neglect.
On Aug. 7 of this year, Sanchez accepted a plea agreement, and pleaded no contest to two counts of misdemeanor child neglect. One count of mental harm to a child and child neglect were dismissed, but considered for sentencing purposes.
On Friday, Aug. 24, Racine County Circuit Court Judge Mark Nielsen sentenced Sanchez to a withheld sentence of two years for each of the child neglect charges.
Sanchez will be placed on probation and will serve two years in custody should she not comply with terms of her probation, which includes psychological screening and contact with her children in accordance to a placement plan, online records show.
Alleged abuse
Between December 2016 and May 2017, teachers at a central-city school reported that an 8-year-old student and her younger siblings had come to school with bruises, without having been fed or without basic necessities like socks or underwear.
The children also reportedly had their heads shaved multiple times due to lice infestations.
On May 2, 2017, the child and her siblings were absent. When Sanchez was called, she allegedly said that the children were "being brainwashed" at school, and she didn't care if she was jailed. She also reportedly threatened the school.
Police were called to check on the children, who later arrived at school. The 8-year-old was visibly upset, claiming her bedding and toys were taken away and she was being "kicked out for being sassy."
She said Sanchez would sometimes hit her with a belt or sandal or have her siblings hit her, lock her in the dark basement and not feed her.
Police later spoke with Sanchez at her home. They went into the 8-year-old's room and saw a mattress with no bedding. They also saw a cockroach run across the floor and a soiled diaper.
Sanchez reportedly admitted she took the child's belongings and threatened to kick her out to scare her into behaving. When led to the basement, police saw a lock on the basement door and a bag full of the child's belongings on the ground.
The other children corroborated their sister's story.
Sign up for our Crime & Courts newsletter
Get the latest in local public safety news with this weekly email.