KENOSHA — A shoulder bump led to a fight that led to the shooting at the Somers House tavern that left three people dead and three seriously injured early Sunday, Kenosha County District Attorney Michael Graveley said Monday.
"The current indication is that this was literally over nothing," Graveley said at a bond hearing for the alleged shooter, 24-year-old Rakayo Vinson, who is from Racine and was arrested in Mount Pleasant. "This was literally over a very minor dispute that happens in a busy bar across the country every night, that people are out celebrating and socializing, and we get to a point where gunfire ends three lives and places three other persons in peril."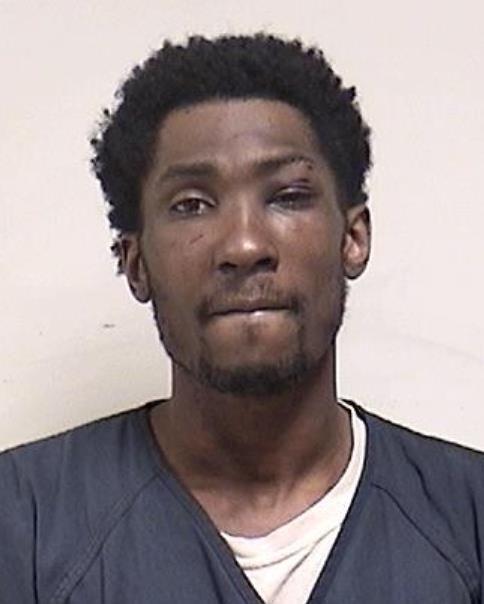 Vinson, 24, appeared in court Monday for a temporary bond hearing, with Kenosha County Court Commissioner Loren Keating setting his bond at $4 million. "This is nothing short of a tragedy that affects many, many lives," Keating said in setting the bond.
Graveley said the state would formally charge Vinson Wednesday, saying he anticipated the state would file three counts of first-degree intentional homicide and three counts of attempted homicide against Vinson.
He identified the men who were killed as Kevin Donaldson, 22, Cedric Gaston, 24, and Atkeem Stevenson, 26. All three men killed were from Kenosha and were friends. The Sheriff's Department identified the injured men as a 26-year-old man from Kenosha, and two men — ages 22 and 23 — from Wonder Lake, Ill.
Packed bar
The shooting occurred at about 12:40 a.m. Sunday at the Somers House, 1548 Sheridan Road (Highway 32). Graveley said the bar was crowded, "so packed you almost could not move," when Vinson and someone else in the bar bumped shoulders. The district attorney said that the incident and much of what followed was captured on security video at the bar.
"This was really a shoulder-to-shoulder situation that had resulted in a fight occurring where Mr. Vinson had certainly been punched in the tavern," Graveley said; Vinson had facial injuries and his eye was swollen partially shut in his booking photo.
There were people thrown out of the tavern because of the fight, Graveley said, but a person Graveley described as the proprietor of the tavern took Vinson to a separate area to try to get him to calm down. "He reports he is calming Mr. Vinson down, trying to get Mr. Vinson to let bygones be bygones," Graveley said. "Right after the proprietor leaves Mr. Vinson, you can see Mr. Vinson … puts his hoodie up and proceeds over to where the group that remains — now remember individuals had been kicked out of the bar — and shortly after Mr. Vinson arrives in that location, video shows gunfire occurring."
Graveley said the shooting occurred on the patio at the bar, indicating Vinson shot and killed three men who had been with the people he had fought with earlier. Graveley said the three men who were injured appeared to have been in another group at the bar. They may may have been struck by gunfire that targeted the other men. "The individuals who are injured do not appear to have any connection with the homicide victims," he said.
At a press conference Monday, Kenosha County Sheriff David Beth agreed with that assessment.
"I have been told that we don't believe these three people were intended to be shot, it is what occurred as bullets were flying," Beth said.
According to Graveley, surveillance video shows Vinson jumping a fence from the patio into the parking lot and said Vinson's wallet was found by investigators at the spot he jumped the fence.
"You can see him on the video take a stance as if he is anticipating people will either be following him or firing guns at him," Graveley said.
As Vinson crossed Sheridan Road east onto 15th Place, he was observed exchanging gunfire with another person. It was not clear from Graveley's statement who was firing at Vinson.
According to Graveley, Vinson fled. He was arrested Sunday in Mount Pleasant after a relative of Vinson's reported he had taken the family member's vehicle without permission.
Graveley said the Somers House manager who spoke to him after the fight identified him, with the wallet tying him to the shooting as well. Graveley said Vinson initially denied being at the tavern, but later admitted having been there, and admitted being in a fight and having had a gun.
Vinson told investigators he "blacked out and (expletive) went down," Graveley said.
The prosecutor said Vinson had past arrests for carrying guns illegally.
Self-defense argument likely
Defense attorney Kristyne Watson said she was at a disadvantage at Monday's bond-only hearing because the state had not yet filed any probable-cause statement for the potential charges. But she said Graveley's statements show there could be elements of self-defense in the case.
"Mr. Vinson had been punched; it wasn't just a bump," she said. "Certainly he has injuries as he comes before the court today."
Vinson is expected to return to court Wednesday afternoon to face formal charges. If convicted of multiple counts of first-degree intentional homicide, he would face a mandatory life sentence.