RACINE — A Racine man charged with seriously injuring his ex-girlfriend and children's mother and killing her boyfriend, Gene Smith, in a knife attack pleaded not guilty in court Thursday.
Lapiate Boone, 39, of the 3800 block of North Bay Drive, is charged with first-degree intentional homicide and attempted first-degree intentional homicide, both with a dangerous weapon, and two counts of battery to an injunction petitioner — all felonies — and a misdemeanor count of disorderly conduct.
Boone had initially been charged with felony stalking; however, during his preliminary hearing on June 19, the stalking charge was dismissed after Racine County Court Commissioner Alice Rudebusch determined that the woman had visited her children at the residence where the attack occurred without incident in the past, and had voluntary contact with Boone before May 30 — the date of the fatal stabbing.
Boone is currently being held on a $1,000,000 cash bond, online records show. The case is scheduled to proceed with a status conference at 8:30 a.m. on Sept. 9 at the Law Enforcement Center, 717 Wisconsin Ave.
Fatal stabbing
According to criminal complaints filed with the Racine County District Attorney's Office, on May 29, the woman visited her two children who were living with Boone in a duplex at 3822 North Bay Drive on the far northeast side of Racine. She had lived there untilW September, but moved out due to problems in her and Boone's relationship.
Court records show that the 36-year-old woman filed a restraining order against Boone in September, which was granted and effective until September 2020.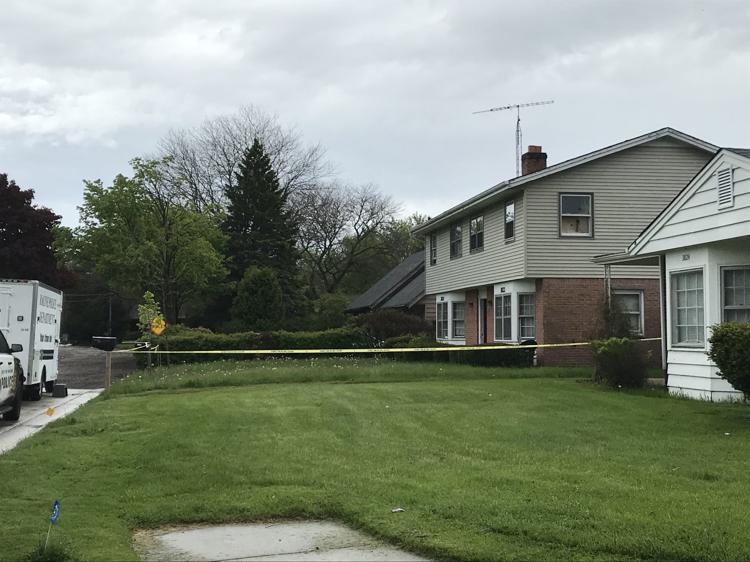 You have free articles remaining.
You're out of free articles
Sign in or create a FREE account to keep reading.
An altercation occurred during the visit, and Boone reportedly stabbed the woman in the leg. She was treated at the hospital, but believing Boone was gone, later returned to the duplex with her boyfriend, Smith, and children to get some items for the children to stay with her.
At approximately 12:49 a.m. May 30, Boone appeared and started hitting the woman and Smith with a blunt object. Boone then grabbed a knife and attacked the two.
Smith died from injuries he sustained during the attack before he could be treated at the hospital. The woman was severely injured and was transported to Froedtert Hospital in Wauwatosa. She was later released, the hospital confirmed.
History of violence
The two counts of battery to an injunction petitioner charges Boone is currently facing are the result of a Nov. 2, 2018, incident, in which Racine Police were dispatched to the duplex after the woman called and said Boone was trying to kill her.
The woman said she was leaving a friend's house and got into her car when she said Boone got into the passenger seat and pulled a knife on her, saying "I'm going to kill you." She said Boone also struck her.