RACINE — A Racine man allegedly tried to break into multiple homes in a two- block radius and threatened to kill one of the victims.
Mark E. Kimmons, 57, of the 5800 block of Douglas Avenue, Racine, was charged with felony counts of burglary of a building or dwelling and burglary with a person lawfully present in the enclosure, two misdemeanor counts of disorderly conduct and misdemeanor counts of criminal damage to property and criminal trespass.
According to a criminal complaint:
On Friday, officers were investigating a series of unlawful home entries within a two-block radius involving the same suspect, later identified as Kimmons.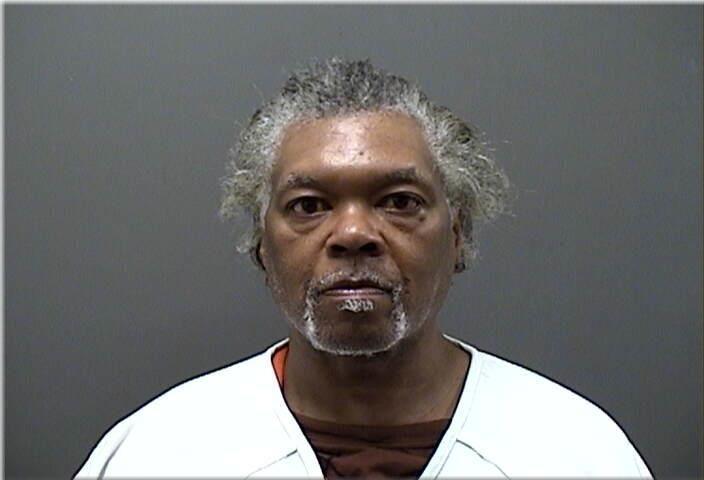 An officer was sent to a house on Erie Street where Kimmons was allegedly seen breaking the glass of the front door to enter. The officer noticed there was blood on the glass next to the door. Blood also was found at the rear steps of the house, the storm door, the kitchen and the interior of the rear door.
An officer responded to a house on High Street for another report of a burglary. A victim said that she was letting out her dog when she saw Kimmons looking around the wooden railings that protect the stairs to the basement. She asked him if he needed help and he began to follow her. When she went into her home, he grabbed her shirt and allegedly said something similar to "I'm going to kill you." She screamed; a witness confronted him. Kimmons then fled.
Another officer responded to a house on St. Clair Street for a trespassing complaint. Upon arrival, the officer met with the victim who said that had Kimmons entered his garage, and that he had chased him off with a firearm.
Kimmons was given a $5,000 cash bond in Racine County Circuit Court on Monday. A preliminary hearing is set for July 29 at the Racine County Law Enforcement Center, 717 Wisconsin Ave., online court records show.