MOUNT PLEASANT — A Racine man allegedly ran over someone's foot at Burger King, 5335 Washington Ave.
Daniel P. Erhardt, 58, of the 3600 block of Meachem Road, was charged with a felony count of hit and run causing injury.
According to a criminal complaint:
On Thursday, an officer was sent to Burger King, 5335 Washington Ave., for a report of disorderly conduct. It was advised that a child was being assaulted by an adult in a Jeep.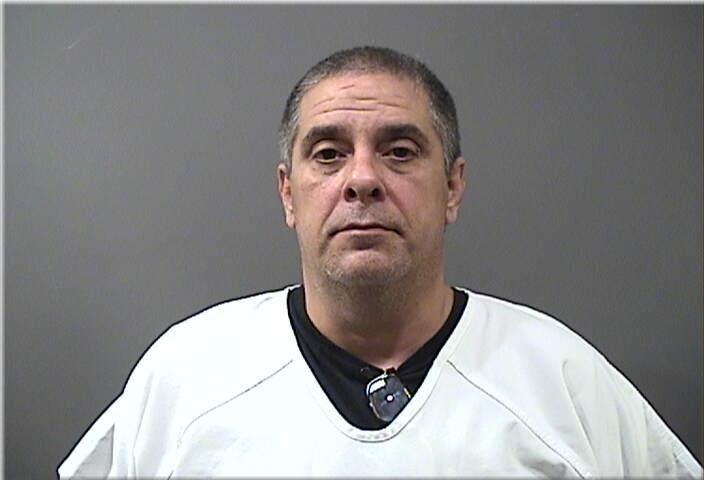 The officer found the car in the 3600 block of Meachem Road, and upon pulling into the parking lot saw the owner coming outside with a small child. She first said that the car didn't go anywhere and the child was with her the whole time, but then later said Erhardt took the child to Burger King.
An officer spoke to two people who said they heard a child screaming at the Burger King and reportedly saw Erhardt punch the child one time. The two people went to confront him and tried to stop him from driving away. Erhardt then ran over the foot of one of them and then drove over a curb.
The officer asked Erhardt if he thought he hit either of the two men with his car. He said he didn't think so, but if he did "it was because they were right on me." When asked why he didn't stop, he said that they would beat him up. He believed they were angry about him for not listening about his kid. He said if he did, it was just a hit with an open hand on the side of the head. He claimed he would never punch his kid.
Erhardt was given a $500 cash bond in Racine County Circuit Court on Friday. A preliminary hearing is set for Sept. 30 at the Racine County Law Enforcement Center, 717 Wisconsin Ave., online court records show.
Mugshots: Racine County criminal complaints, Sept. 24
Today's mugshots: Sept. 24
These are images of people charged with a crime in Racine County. Booking photos are provided by Racine County law enforcement officials. A defendant is presumed innocent unless proven guilty and convicted.
Elsander Phillips
Elsander Phillips, 900 block of Main Street, Racine, burglary of a building or dwelling, felony bail jumping, misdemeanor theft.
Rodney L Bell
Rodney L Bell, 1200 block of 11th Street, Racine, possession of a firearm by a felon, misdemeanor bail jumping.
Christopher B Reese
Christopher B Reese, Winthrop Harbor, Illinois, operating with restricted controlled substance in blood (3rd offense), possession of THC, possession of drug paraphernalia, obstructing an officer.
Daniel P Erhardt
Daniel P Erhardt, 3600 block of Meachem Road, Racine, hit and run (injury).