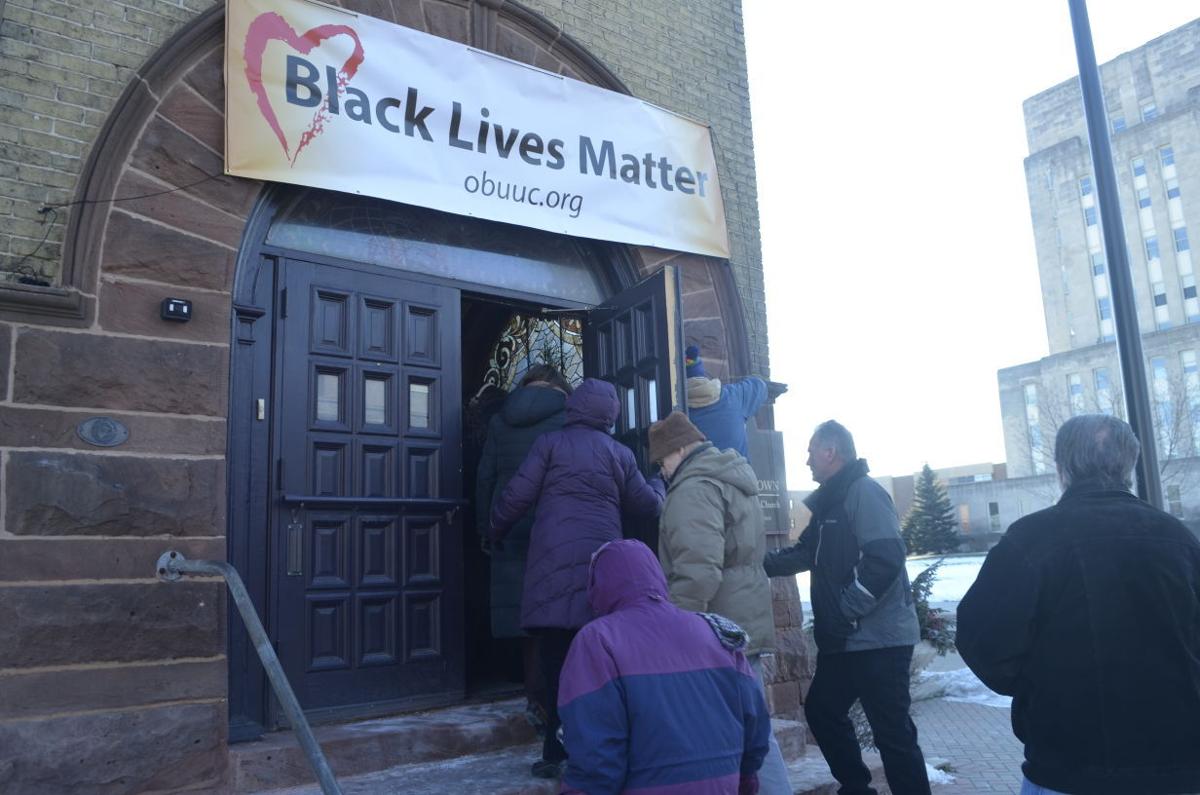 RACINE — A banner at a local church bearing the words "Black Lives Matter" went missing on Martin Luther King Jr. Day.
The banner had been displayed on the front of Olympia Brown Unitarian Universalist Church, 625 College Ave., for nearly two years, but on Monday, Jan. 15, the banner was reportedly pulled down from the church and taken.
"Our church is very focused on social justice," said Addison Tower, president of the church's Board of Trustees. "The Black Lives Matter movement is in harmony with several principles of Unitarian Universalism, including our beliefs in the inherent worth and dignity of every person, and justice, equity and compassion in human relations."
Olympia Brown Unitarian Universalist Church is active in various community togetherness events, including neighborhood prayer vigils after shootings, forums on racial issues in the community and volunteer work at the George Bray Neighborhood Center.
You have free articles remaining.
"We are very disappointed that this expression of our values has been taken, and especially on this day," said Rev. Marlene Walker, interim minister at Olympia Brown.
"We understand the controversy surrounding the Black Lives Matter movement, but there can be no denying that people of color suffer from injustice disproportionately in this country," she said. "Allowing injustice to go unchallenged violates our principles. The banner was but one expression of our struggle against racial inequity."
The Unitarian Universalist faith has a tradition of taking action on racial injustice, from support of abolitionism in the 1800s, to notable participation in the civil rights marches in the 1960s.
The church intends to replace the banner.
"An act of vandalism will not deter us from living out our values," Tower said. "We will continue to act against racial injustice. This church is a strong ally for people of color in this community."