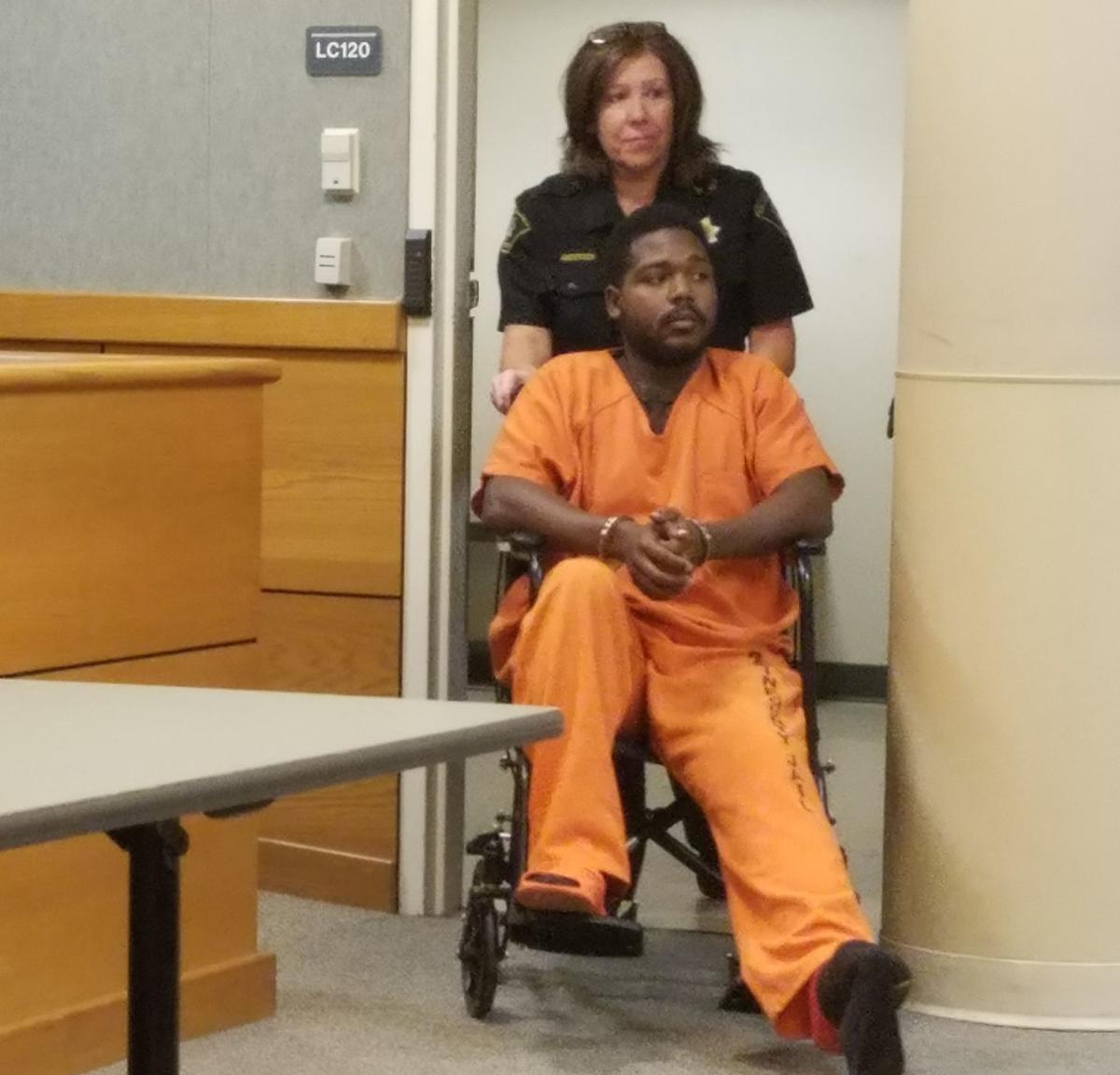 RACINE — Probable cause was found Thursday for the Racine man — accused of shooting his live-in girlfriend in the head after an argument — to face charges of attempted intentional homicide and possession of a firearm by a felon.
David S. Cunningham Jr., 28, of the 3000 block of Bate Street, appeared somber as he was wheeled into court by deputies due to a broken leg.
In the courtroom sat family and friends of the victim — 34-year-old Nena Neuendorf. After the incident, police said that Neuendorf had a "50-50 chance of survival" after she was airlifted to a hospital by Flight for Life.
As of Thursday afternoon, Gerry Steele, a member of media relations for Froedtert Hospital, said that Neuendorf was in "satisfactory" condition, meaning her vitals are within normal range and she is conscious and functional.
During Cunningham's preliminary hearing, Racine Police Investigator Don Nuttall testified to what he encountered on Aug. 18, the day of the shooting.
Nuttall said that Cunningham initially told the first officer to arrive on the scene that an unknown assailant entered the residence and shot Neuendorf. He said Cunningham later changed his story, saying that he was in the bathroom when Neuendorf was shot and had no idea what happened.
Henderson asked Nuttall how it was determined that Cunningham's act was intentional attempted homicide, not reckless or negligent homicide.
You have free articles remaining.
"He changed his story a couple of times," Nuttall said. "The location of where the actual injury occurred led me to believe that it was an intentional act."
Nuttall testified that a witness who was at the home during the shooting told police that she was drinking with Cunningham, Neuendorf and another person when the witness' boyfriend showed up. The witness said that Cunningham got jealous and when Neuendorf defended the witness, Cunningham and Neuendorf then began to argue.
Cunningham and Neuendorf went into their bedroom where they continued arguing. Then, Nuttall said, the two were observed leaving their bedrooms each armed with a firearm.
"It escalated again in the kitchen area and there was one single gunshot that was heard," Nuttall said.
After the shot was heard, the witness told police she saw Cunningham trying to get down on the ground to cradle Neuendorf, Nuttall said.
At that point during the court appearance, Cunningham used his prison smock to wipe tears from his eyes.
Cunningham did not plead guilty or not guilty to the charges, and his attorney, Grant Henderson, instead said the defense wished to "stand mute to all charges."
Cunningham remains in custody on a remained in custody on a $250,000 cash bond, online records show. A status conference is scheduled for Oct. 18.