RACINE — Samuel Stulo, the Racine Police officer who crashed into an occupied parked car while driving drunk in October 2018, has resigned from the Racine Police Department.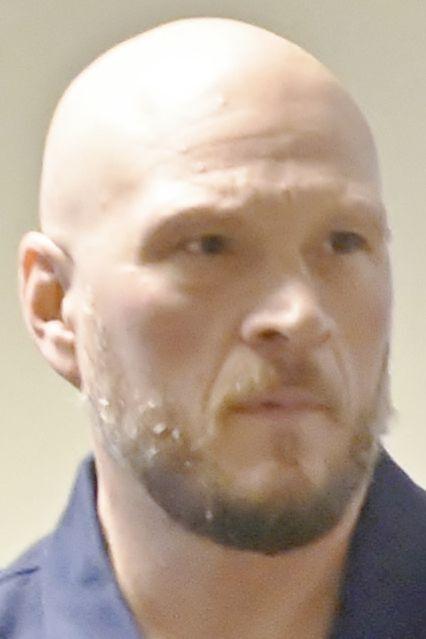 Word of the resignation appeared on Facebook Wednesday and was confirmed by Racine Police Chief Art Howell Thursday. Stulo has been a member of the department since 2002. Howell said that Stulo's resignation was "self-initiated" and his last day was Monday, Aug. 3. A statement from Stulo's attorney said that the now-former officer is taking a job in the private sector.
Patrick Cafferty, Stulo's attorney, made the following statement to The Journal Times on Thursday: "Sam Stulo was honored to serve the citizens of the City of Racine as a Police Officer for 18 years. Sam was born and raised here and graduated from Horlick High School. Sam has accepted a new position in the private sector that will be a better fit for he and his family. Sam was honored to work with the Chief, Command Staff, and all City of Racine Police Officers. He wishes them all the best."
Stulo had been a sergeant but was demoted in October 2019 and received a 45-day unpaid suspension from the department as punishment for his actions after he had spent about 10 months on paid leave while the court process worked itself out.
A felony charge of hit-and-run involving injury against Stulo was dismissed under motion from the Racine County District Attorney's Office. He ended up pleading guilty to misdemeanor causing injury while operating a vehicle under the influence, to which he was order to spend 30 days in jail.
Oftentimes, those convicted of an OWI criminal offense are required to have an ignition interlock device placed on their vehicle, but that was not included in Stulo's final sentence. Instead, a stipulation was made in this case that Stulo would wear an ankle monitoring device and be part of a 24/7 alcohol sobriety program.
Day of the crash
Stulo had been drinking at a bar on Dec. 17, 2018. Body camera video from after the crash shows Stulo claim he only drank "a few beers" and also was drinking water. However, a blood test later showed that 2.5 hours after the crash his blood alcohol level was still 0.18%, more than double the legal limit.
Stulo had initially refused a blood test, leading to a court order requiring the test to be undertaken.
IN PHOTOS: Back the Blue rally in Kenosha
A rally to show support for law enforcement at Civic Center Park Saturday was disrupted briefly by protesters demonstrating against the use of police force in light of the May 25 death of George Floyd.