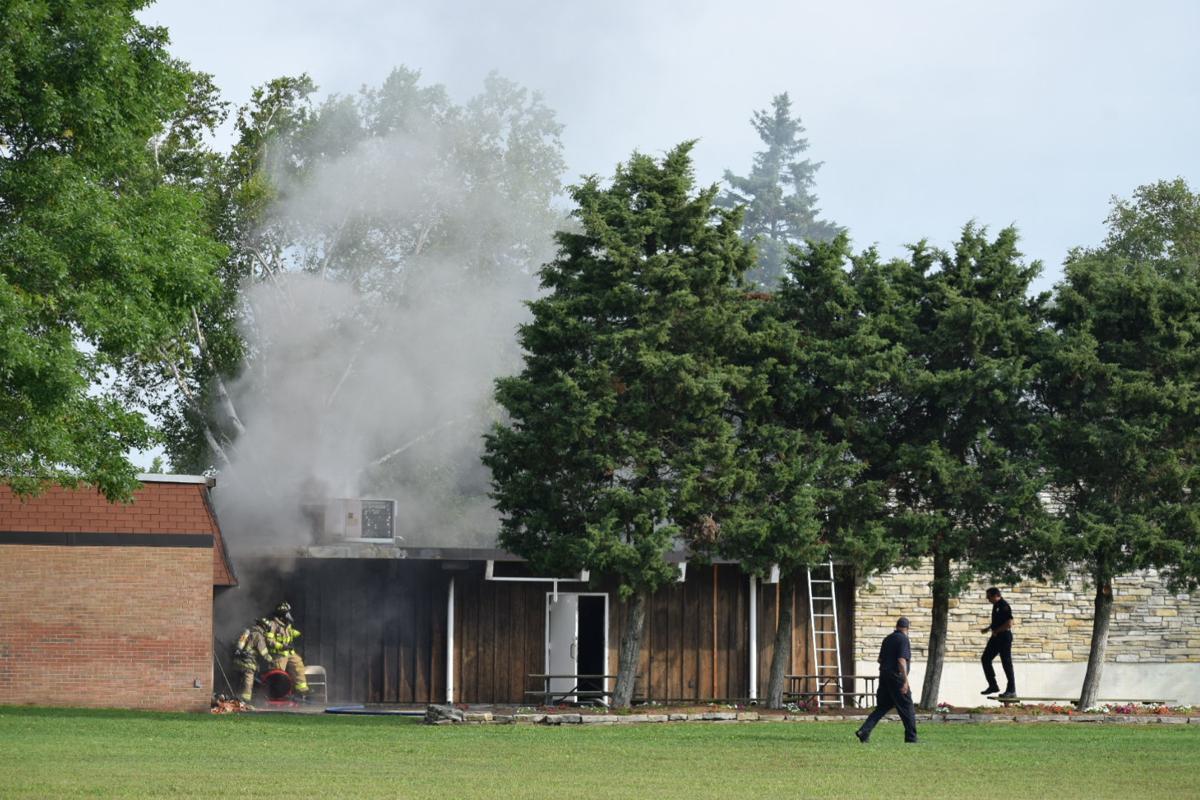 RACINE — No lanterns for the Racine Zoo's upcoming Chinese Lantern Festival were destroyed Wednesday in the fast-moving fire at Lakeview Community Center, 201 Goold St., according to Chelsea Locke, the zoo's special events manager.
The zoo had been using the shuttered senior center as storage for the upcoming festival, and it was not immediately clear Wednesday how severely the blaze had damaged lanterns in storage. The fire started at about 9 a.m. Wednesday when a Lantern Festival worker was cooking in the center's kitchen, said Racine Fire Department Capt. Craig Ford. The worker put an electric stovetop burner on high to heat some food and went outside for a smoke break, Ford said.
The food caught fire and spread to two woks full of oil; another worker discovered the fire and threw water on it, but was unsuccessful in extinguishing it, Ford said. Exacerbating the fire were air handling units in the kitchen that consistently funneled additional oxygen to the fire, fueling its expansion.
Fire and smoke quickly spread through the 4,500-square-foot building. Smoke filled the space floor-to-ceiling, causing extensive smoke and fire damage throughout the center, including the basement, Ford said. The heat was so intense from the smoke alone that some window dressings burned despite not being exposed to direct fire, Ford said.
You have free articles remaining.
Because the smoke spread so quickly and was so thick, and the temperature and humidity were high, extinguishing the blaze was difficult for responding firefighters, Ford said.
"It was really a kick in the butt for those guys," he said.
One firefighter, a 41-year-old man, was transported to Ascension All Saints after collapsing during the debacle from heat exhaustion and dehydration. Ford did not have an update on the firefighter's condition Thursday afternoon.
City officials including Mayor Cory Mason and Parks Director Tom Molbeck are scheduled to meet Friday to discuss the center's future, said City Communications Director Shannon Powell. The Fire Department estimated Wednesday evening that the fire caused $500,000 in damage.
Locke declined to comment further beyond confirming no lanterns were destroyed.