RACINE — The open records lawsuit filed against the City of Racine by former alderman Sandy Weidner will now be presided over by a different Racine County Circuit Court judge.
On Tuesday, Weidner filed a request to substitute Racine County Circuit Court Judge Eugene Gasiorkiewicz for a different judge after the Wisconsin Court of Appeals ruled last week that an amended petition Weidner filed in February 2018, previously rejected by Gasiorkiewicz, should have been allowed.
"Weidner had an absolute right to amend her petition, which she clearly tried to exercise," the Court of Appeals decision read. "Because the circuit court erred in refusing to accept the amended petition and treated the original petition as operative, we reverse its judgment and remand for further proceedings consistent with this opinion."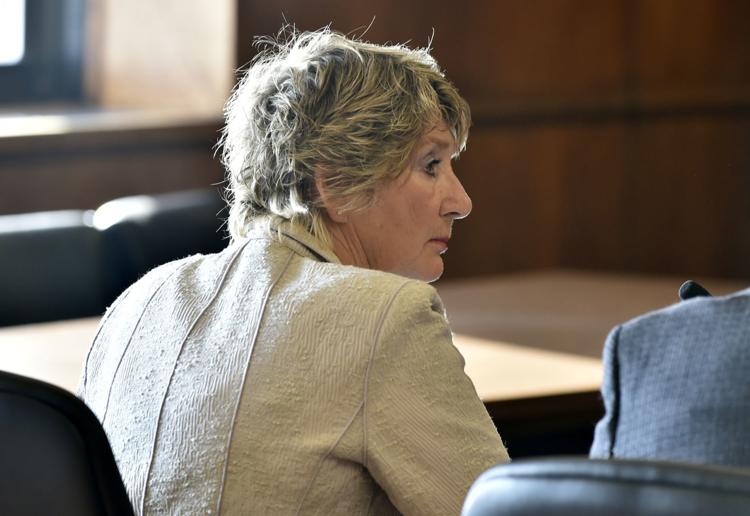 Following the Court of Appeals' ruling, Gasiorkiewicz admitted his error. "This court, like every citizen in Wisconsin, is bound to abide by directives and orders of courts and, in this case, a higher court than my circuit court," Gasiorkiewicz previously said. "It is the beauty of the American Judicial system that a vibrant appellate process can correct errors made by a lower court."
Weidner said that she asked for a different judge because she said that Gasiorkiewicz has a "reputation for being the city's go-to judge."
"A judge has a responsibility to uphold the sanctity of our court system by not having that bias and prejudice he has," she said.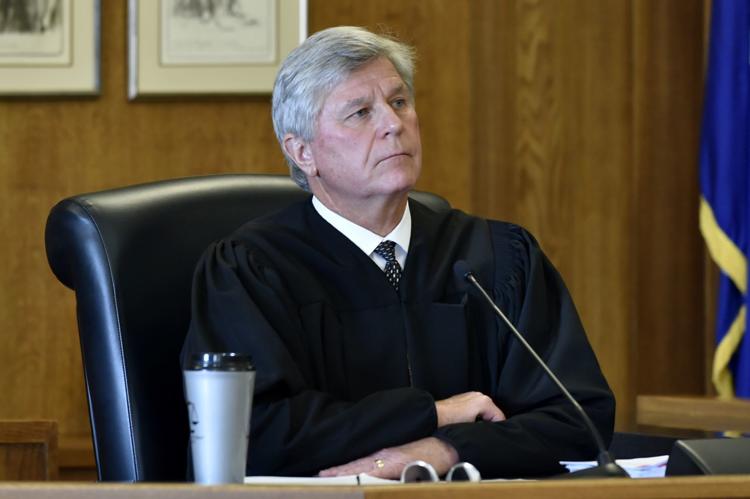 According to online court records, Weidner's case had not yet been assigned to a different judge as of Tuesday afternoon; but Gasiorkiewicz confirmed that a substitution was forthcoming.
"Now that he (Gasiorkiewicz) has been found to have erred, I'm not only going to face his prejudice and his bias, I'm also going to wrath and retribution," Weidner said. "The whole thing has been heartbreaking. I did not know that our judicial system could be this corrupt."
No future hearing date has yet been set, online court records show.
Origins
The case stems from a closed-session meeting in the fall of 2017, during which Racine City Attorney Scott Letteney showed City Council members a collection of emails that Weidner and two other aldermen had sent to constituents that Letteney thought violated attorney-client privilege.
The sealed emails included correspondence about everything from the city's Redevelopment Authority to a case involving a bar's liquor license. It also included an email sent to a former Journal Times reporter about scheduling for a public meeting, a PowerPoint presentation reportedly given at a public meeting, and details about development projects including the proposed arena project.
Letteney said he was going to send the emails to the city's Ethics Board for review. When Weidner requested a copy of the emails, she was denied. She filed a lawsuit in December 2017 demanding the records.
Gasiorkiewicz previously said that the initial decision to seal the case was made before the first hearing in the matter. He said that the City of Racine, represented by attorney Michael Cohen, initially requested to seal the case.
After Weidner spoke with the news media in August 2018 about the case, she was found guilty of civil contempt of court. Weidner's attorneys filed a challenge to unseal the case, as well as to the contempt of court conviction, with the Court of Appeals.
In January 2019, the majority of the documents in Weidner's open-records case were made public — with redaction.
As of February 2019, the City of Racine has been billed more than $75,000 in attorney fees for the open records case.
The first invoice, dated Jan. 19, 2018, shows that attorney Michael Cohen of the Milwaukee firm of Meissner, Tierney, Fisher and Nichols was hired on Dec. 5, 2017 to handle the open records suit brought by Weidner. The monthly invoices, the last of which was dated Jan. 21, 2019 totaled $76,669.01.
The Journal Times filed an open records request in October for an updated total of how much the city has been billed for lawsuit proceedings in the case. As of Tuesday, the city had not provided that information.
Sign up for our Crime & Courts newsletter
Get the latest in local public safety news with this weekly email.