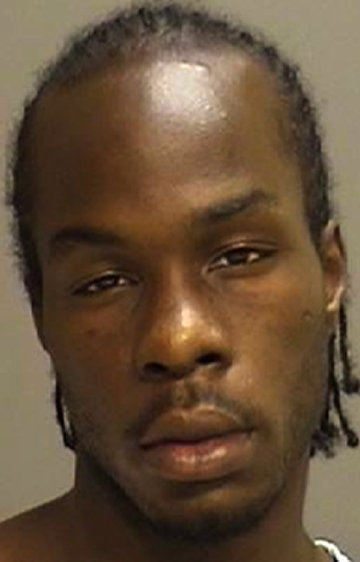 RACINE — A judge knocked eight years off a Racine man's sentence on Friday for his role during a home invasion that turned deadly.
Dressed in dark green prison scrubs, Ryan R. King, 25, was re-sentenced Friday after an error occurred six years ago when the same judge originally sentenced him for his role in the armed home invasion-turned-murder. King since has sought the do-over.
"At the time that the plea was taken there was some confusion as to the bifurcation between the (prison time) and extended supervision time," Racine County Circuit Court Judge Charles Constantine said during Friday's re-sentencing. Because "there may have been a technical mistake ... a new sentencing hearing" was in order.
Constantine sentenced King on May 16, 2008, to 30 years in prison plus 15 years on extended supervision in the August 2007 murder of Antonio Strong of Racine.
Strong, 28, was fatally shot Aug. 21, 2007, when a group of six men — including King — broke into his Racine apartment shortly before 4 a.m. in the 1900 block of Phillips Avenue. He was naked and defenseless, according to court records and thousands of dollars in cash was stolen during the home invasion.
King was not the shooter.
Constantine knocked eight years off of King's sentence on Friday, ordering him to serve 22 years behind bars and 13 years on extended supervision on the felony murder count of which he was convicted.
Assistant District Attorney Robert Repischak said that charge is punishable by a maximum of 55 years in prison and on extended supervision in the
community. Defense attorney Patrick Cafferty said the law requires no more than 41.25 years be spent behind bars. The remaining 13.75 years would be the maximum King could serve on extended supervision.
Repischak and Cafferty made a joint recommendation to sentence King, this time, to 20 years in prison plus 10 years on extended supervision. Cafferty said a Wisconsin Department of Corrections agent recommended King be sentenced to 20 to 25 years behind bars.
But Constantine said at the time of the killing, King was "not a choir boy."
"This was a highly emotional case," Constantine said. "Mr. King actually had a gun and held it to the head of Yolanda King (Strong's fiancée), who is not related to (Ryan King)."
Strong's family did not attend King's re-sentencing on Friday.
But King said he wished Strong's family had appeared.
He said he wanted "to genuinely apologize for the loss of their son. Even though I was not the trigger man, (he participated). I feel totally remorseful."
He called his actions at the time "just immature, childish behavior."
"I've been trying to change and become a better person," King said during his re-sentencing.
Attempts to reach Strong's mother, then-fiancée, sister and an uncle were unsuccessful Friday after the hearing.
King's mother, Dorothy Earl, 43, rejoiced after eight years were knocked off her son's prison term.
"Oh my God! Thank you Jesus," said Earl, who was born in Racine but now lives in Appleton. "I'm happy. I got joy in my heart."
While Earl said she sends her condolences to Strong's family, her son's original sentence was too lengthy.
"I think justice is served," said Earl, the mother of eight sons and two daughters. "At least he can get out and start his own family. I hope I live to see it. Without family, you get in trouble."
---
Others Serving Sentences in Antonio Strong murder
The other five Racine men involved in the deadly home invasion also are serving prison terms.
• Jarrod Alston, 34, was sentenced to 10 years behind bars and 10 years on extended supervision.
• Jonathan Bogan, 25, was sentenced to 10 years in prison and 10 years on extended supervision.
• Xavier Johnson, 25, was sentenced to 16 years prison and 13 years extended supervision.
• Andre Hansbrough, 26, was sentenced to 30 years behind bars and 16 years on extended supervision.
• Chevele Lyons, 25, who was convicted of shooting Strong, was sentenced to 40 years in prison and 13 years on extended supervision on the felony murder charge. Racine County Circuit Court Judge Charles Constantine sentenced Lyons to five years behind bars and five years on extended supervision on a burglary charge and to four years in prison on a false imprisonment count.
Sign up for our Crime & Courts newsletter
Get the latest in local public safety news with this weekly email.