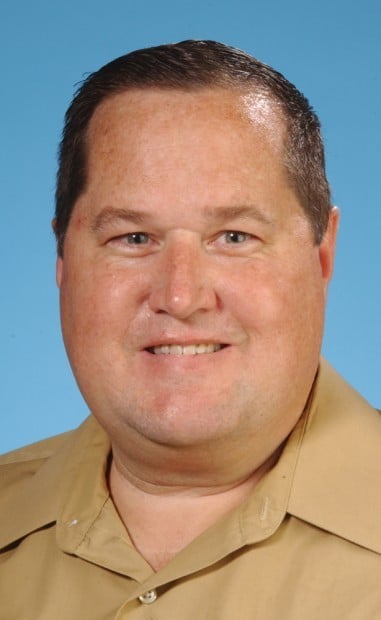 MOUNT PLEASANT - A police sergeant arrested in Las Vegas three weeks ago on allegations of lewd behavior has resigned from the Mount Pleasant Police Department, according to Police Chief Tim Zarzecki.
Jeffrey Gerrietts, 49, resigned effective Monday, amid an internal investigation by Mount Pleasant police into his arrest in Nevada. Gerrietts was arrested Feb. 9 after an undercover detective investigating sex-related activities allegedly saw him performing a sexual act in a hotel spa.
According to the arrest report from the Las Vegas Metropolitan Police Department, the detective was working undercover at the Orleans Hotel in Las Vegas after patrons complained men were entering the spa area and performing sexual acts in the steam room, shower and jacuzzi. The detective saw Gerrietts performing a sexual act in the steam room and again in the shower area.
The male detective reportedly propositioned Gerrietts for sex and he agreed, according to the report. Gerrietts was arrested and cited for lewd conduct, police said; he was then released.
Gerrietts, who could not be reached by The Journal Times for comment, was a second-shift sergeant with the Mount Pleasant police department. He had been with the department for 15 years. Gerrietts has twice run unsuccessfully for county sheriff: once in 1999 and again in November of 2010.