RACINE — The state faces an uphill battle when it comes to proving Dominique Knight's guilt, but prosecutors pushed onward Tuesday.
Knight is accused of first-degree intentional homicide in the May 7, 2017, shooting death of 20-year-old Harry Canady Jr.
On Tuesday, the first day of a potentially weeklong jury trial, state prosecutors brought up a gamut of witnesses in an attempt to construct a "puzzle" that would show Knight's guilt. But Knight was defended by court-appointed attorney Russell J.A. Jones, who spent all day casting shadows of doubt on the credibility of the state's witnesses in order to blur or remove those puzzle pieces.
"They don't have forensics. They don't have a lot in this case," Jones said.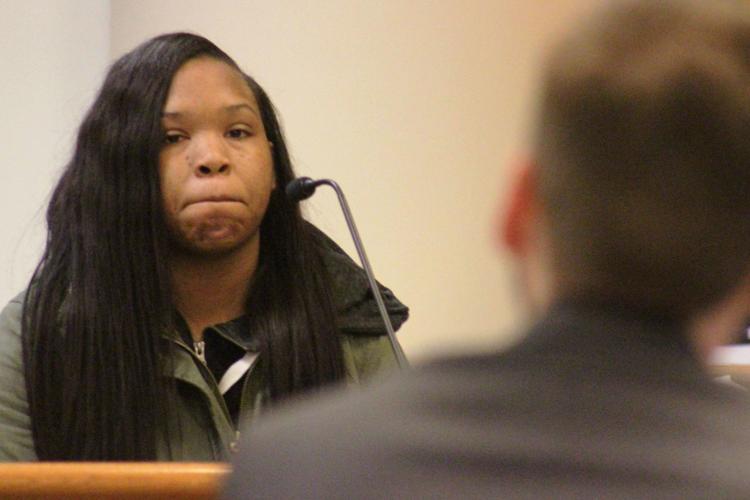 A puzzling road map
Prosecuting attorney Lucas Bennewitz laid out a blueprint for the state's case in his opening argument. He painted a picture of Canady's girlfriend holding him in his arms as she literally felt his heart stop beating, and he shared a memorable quote of something Knight supposedly said moments before Canady was shot.
"You will have all the pieces of that puzzle," Bennewitz informed the jury.
Some witnesses' testimonies seemed to contradict one another, and sometimes even contradict themselves.
When Canady's girlfriend, Nakia Daniel, took the stand, she said she never actually felt her boyfriend's heart stop — despite what Bennewitz claimed.
Daniel also said she never saw the shooter.
Two different Canady family members testified about a May 6 confrontation, where three men — Knight, Gardner and Shannon — allegedly threatened the life of Harry's younger brother over a money-and-drugs dispute. But those family members' stories didn't align regarding who said what, or as to who was carrying guns that day. Their stories also have changed over time: Harry's uncle, Phillip Canady, admitted that he had "left some stuff out" when he initially talked to police in 2017.
Also in his opening statement, Bennewitz made a claim that wasn't backed up by a witness. Bennewitz had claimed that, minutes before Harry Canady was shot, Knight had said over the phone to his cousin D'Angelo McGlorn, "I'm looking at Harry right now." But when McGlorn took the stand, he said he couldn't remember exactly what was said during that conversation.
These inconsistencies seemed to prove a point Jones had made in his opening argument: "When the state gets up, it anticipates what evidence will be … (But) when people get up on that stand, we never know what's going to be said."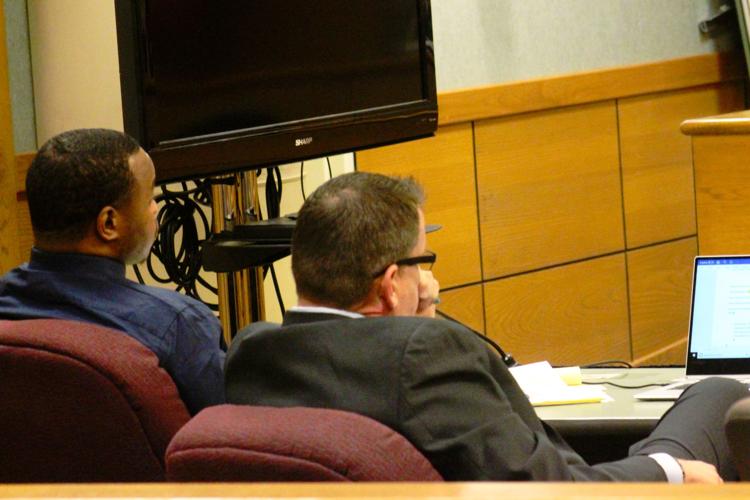 Nerves and phone calls
However, there were points that didn't look good for Knight, who faces the possibility of life in prison if convicted.
For one, McGlorn testified that Knight had called him on May 7, 2017, telling McGlorn to pick up his son from Daniel's house. McGlorn picked up Knight's son, and said that Knight called him again to make sure that no children were inside the house. Minutes later, Canady was dead on the front porch.
David Canady said that his brother seemed nervous for several days leading up to his death, which he attributed to the botched drug deal David Canady admitted to carrying out on behalf of Knight. Harry became more nervous on May 7 after the confrontation at his father's house the day before, David Canady said.
When an attorney asked David, "Would it be fair to say things were tense between D. Knight and your family?" David replied: "Yes it was."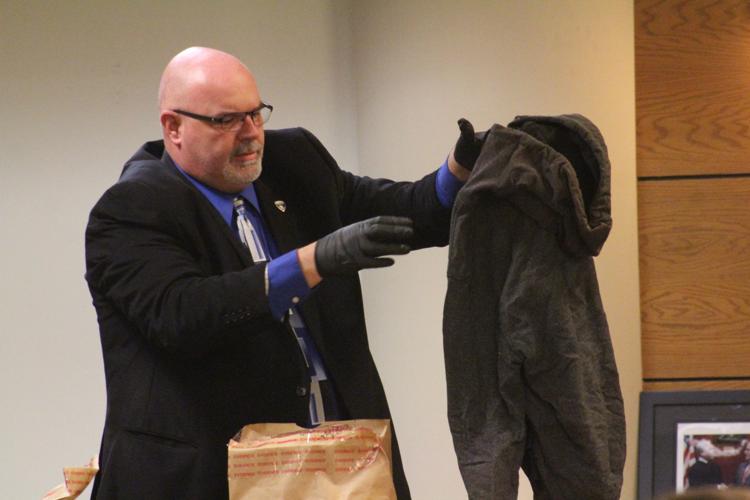 Next
Testimony is set to continue Wednesday, March 13, starting with Jonathon Sparks, a man who is facing a first-degree reckless homicide charge for a 2008 incident. Sparks reportedly once shared a jail cell with Knight.
A Racine Police investigator is expected to be the final witness on behalf of the prosecution and will likely testify late Wednesday morning.
A verdict is expected before the end of the week.